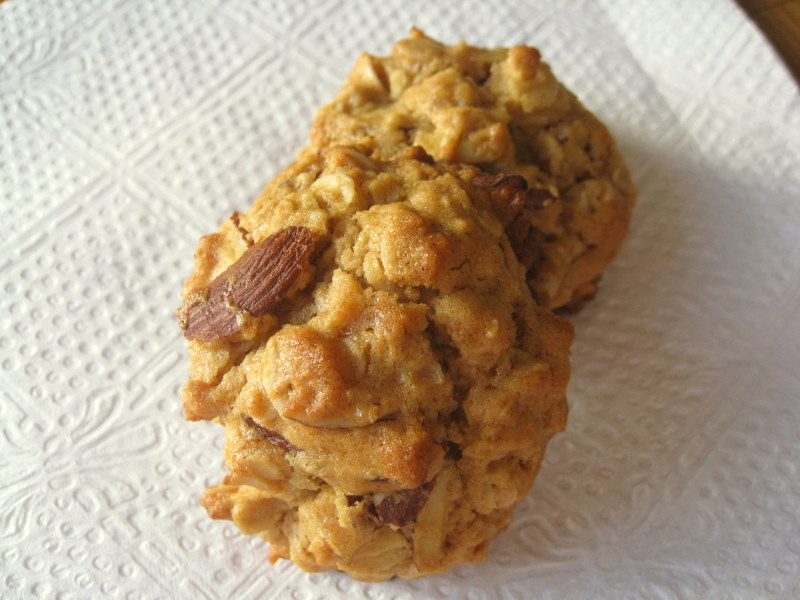 I made these Spelt and Honey Crips cookies from Clotilde's Chocolate & Zucchini blog for 2 birthday get togethers I attended last weekend. While Clotilde used spelt in her cookies, I opted for quick cooking oats and came out with pretty unexpected (in a good way) results. My cookies turned out less like crisps and more like chewy oatmeal cookies with a lovely hint of honey and a crunch from the toasted almonds and oatmeal.
I've never been a big cookie person, myself, but the more experimenting I do with different ingredients (like honey, brown sugar v. white, various nuts and grains), I find that cookies can be just as delicious and celebratory as any other dessert. I love making mini-cookies too (cause you eat 4, but rationalize that they're really the size of 2 regular cookies!). The best way to get the perfect shape and size is to use a measuring tablespoon and make sure your little balls of dough form into walnut-sized marbles.
I recently bought a madeleine pan from Crate & Barrel–it was on sale and I couldn't resist the beautiful design, so hopefully in the near future, you'll be seeing a review.