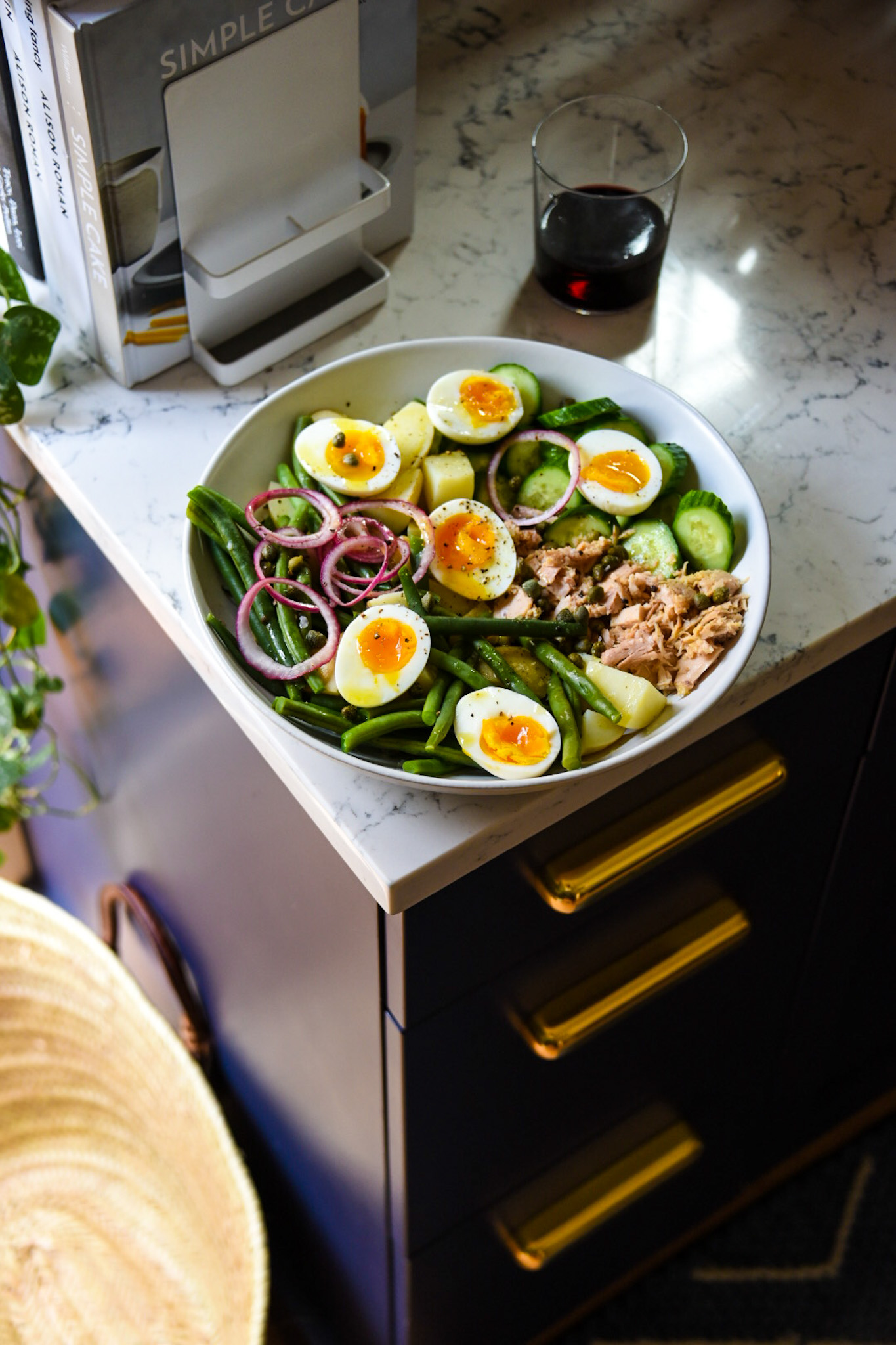 Back when Matt and I used to spend most of our evenings sitting side-by-side on our couch, writing blog posts, I couldn't imagine a life without blogging. I had gotten into the habit of having "a second job," "side hustle," or whatever else you call what you spend working on when you're not at work.
I loved blogging. I loved getting comments. Turntable Kitchen is the longest "job" I've ever had, without it being my full-time job. After we relocated to Seattle, I started my freelance career and thought I would dedicate a portion of my working hours to Turntable Kitchen. And for a while, I did. I was diligent about posting, secured a number of sponsorships, and thought that hey, maybe this would be my day job.
But as it turned out, I transitioned my freelance career back into working full-time at a startup and then another and then another, and blogging was changing dramatically. I didn't want to, nor could, keep up. I didn't join Snapchat or TikTok. I didn't sharpen my video editing skills. Or start a podcast. And I realized that the endless hustle of trying to be a lifestyle site wasn't something that would make me happy, or pay the bills.
I mourned the loss of that, and that part of me, for a long time. I was part of some sort of tribe, and then I wasn't. What I least expected in a year when I lost my beloved grandfather and we got hit with a global pandemic, was that I would come to terms with things being different. And that being ok.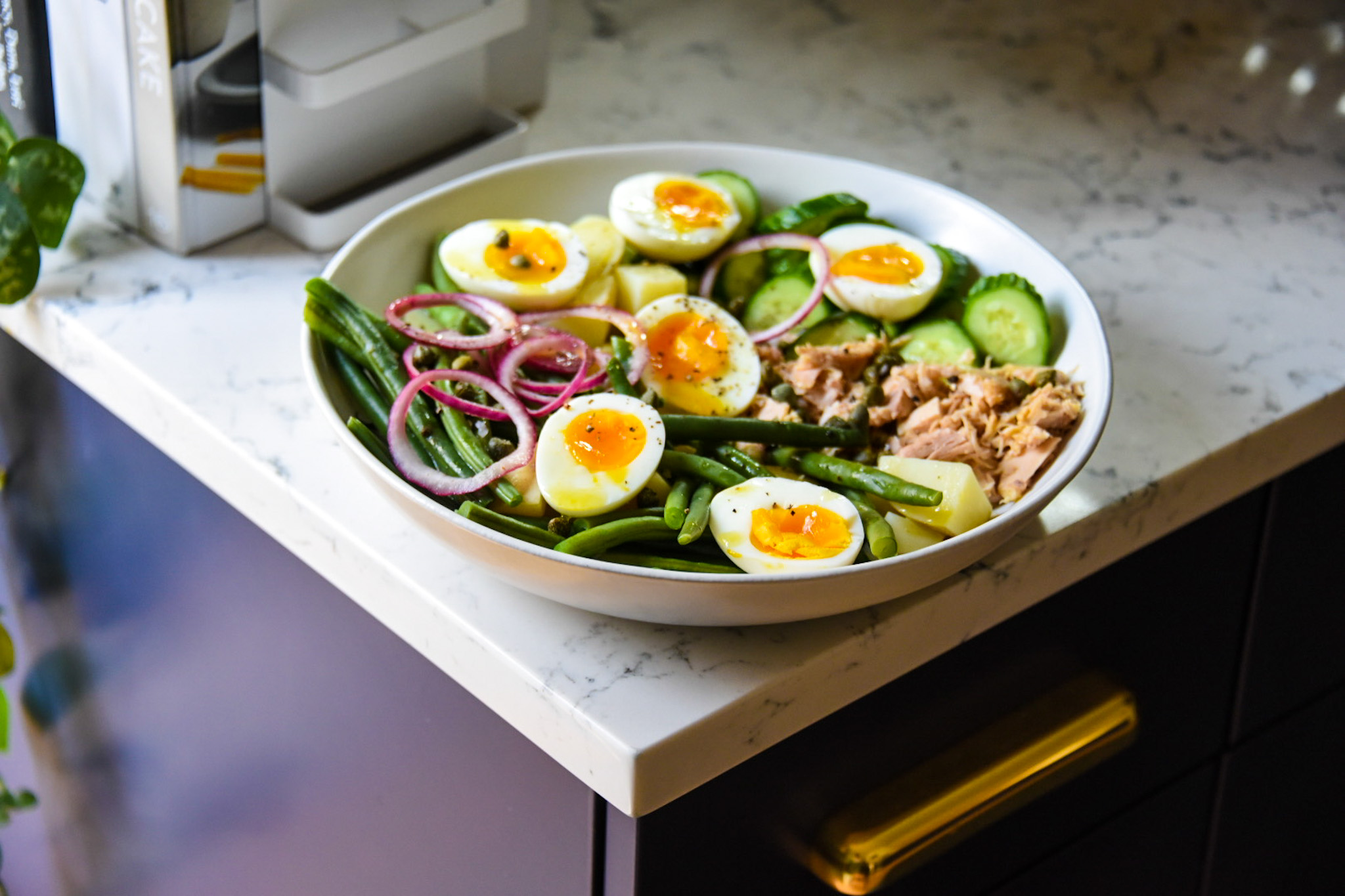 I do not publish recipes here at a regular clip, nor do I intend to, frankly. I spend probably too much time on social media, but honestly spend very little time planning out our "social strategy" or trying to engage with influencers. I'll be here occasionally with a homey cake, or wanderlust-inspired Niçoise Salad, when it feels good. And honestly, after last week, I feel a sense of hope and optimism (albeit, tinged with a healthy dose of anxiety) that I haven't felt for a long time.
Like many others, I've begun to sense a feeling of numbness with regards to the pandemic, and dread about what the next day's news might bring. I've been sitting with the fact that our next Vice President will be a woman — a Black woman! A woman whose mother was an immigrant from India! It boggles my mind that it boggles my mind. Kamala Harris said, "I may be the first woman to hold this office. But I won't be the last."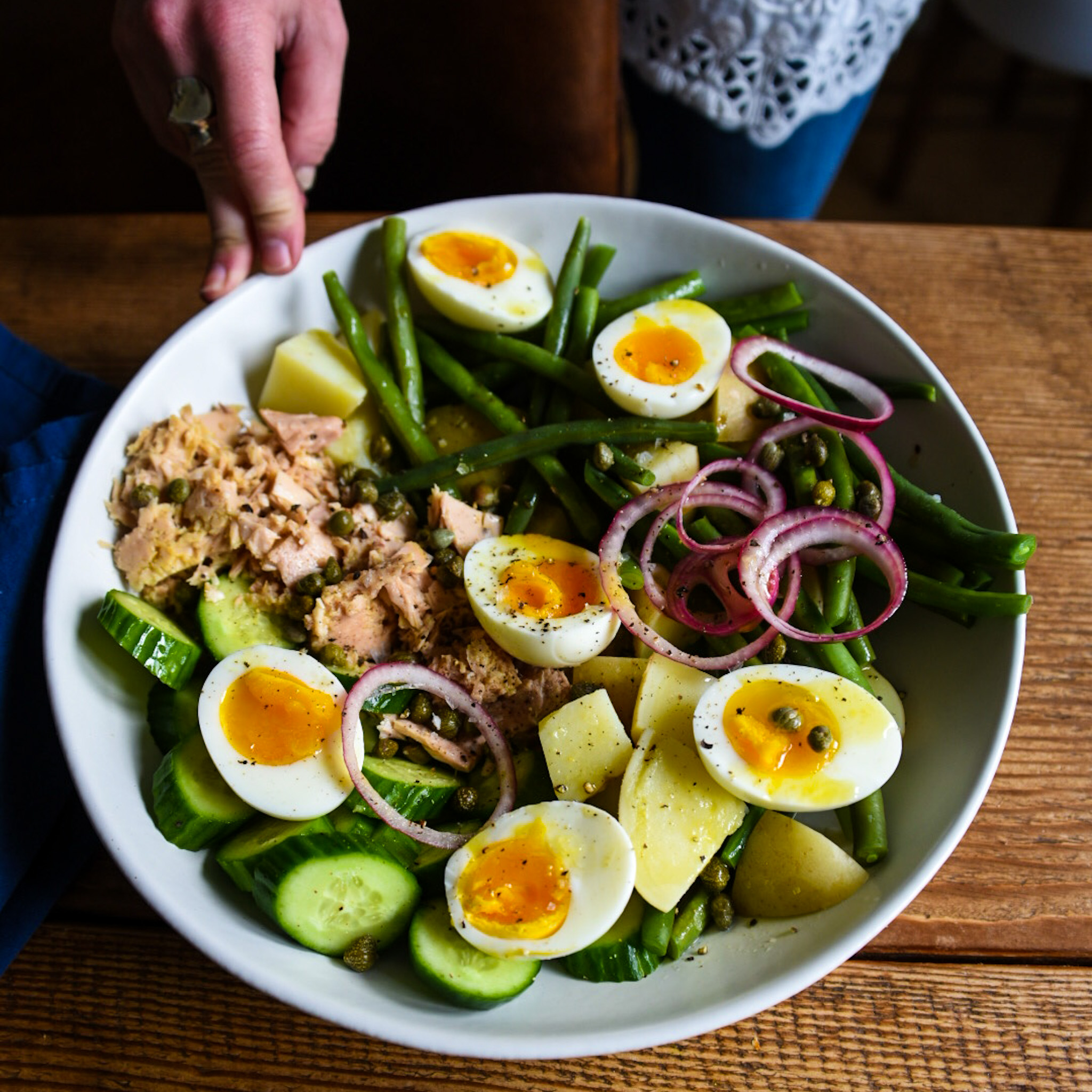 I was reminded that our time here is just a blip; we move forward, then back, then forward again. We keep on going. Sometimes we pause. We rest. We refuel. We reinvent. We kick around an idea. We get back in the saddle. And we show others that there is a way.
Tuna Niçoise Salad
Adapted from Bon Appetit
3/4 cup of extra-virgin olive oil
1/4 cup of freshly-squeezed lemon juice (from about 1 lemon)
2 tablespoons of Dijon mustard
1 teaspoon of honey
1 teaspoon of freshly ground black pepper
1 teaspoon of kosher salt
6 large eggs
1/2 pound of green beans, trimmed
½ pound of baby or yukon gold potatoes (if using the latter, cut into quarters)
3-4 persian cucumbers, sliced into 1 inch rounds
1/4 red onion, thinly sliced
3 cups oil-packed tuna
Capers and/or marinated olives
Flaky sea salt
1. Combine the olive oil, lemon juice, mustard, honey, pepper, and kosher salt in a medium bowl and whisk until emulsified.
2. Bring a pot of salted water to a boil. Add the eggs and set a timer for 7 minutes. When the timer goes off, use a slotted spoon to carefully transfer eggs to a bowl of ice water. Keep the water boiling. Let the eggs sit for 5 minutes, then peel and set aside.
3.Add the green beans and potatoes to the same pot. Cook the green beans for 2–4 minutes (until just tender). Use a slotted spoon to transfer the green beans to the bowl of ice water. Cook the potatoes for about 10–15 minutes total (until you can easily pierce them with a fork) then transfer them to the bowl of ice water..
4.To arrange the salad, first slice the eggs in half lengthwise. Arrange the raw and cooked vegetables, as well as the tuna, to your liking. Top with eggs, capers, and olives (if using). Sprinkle with sea salt and drizzle with dressing.