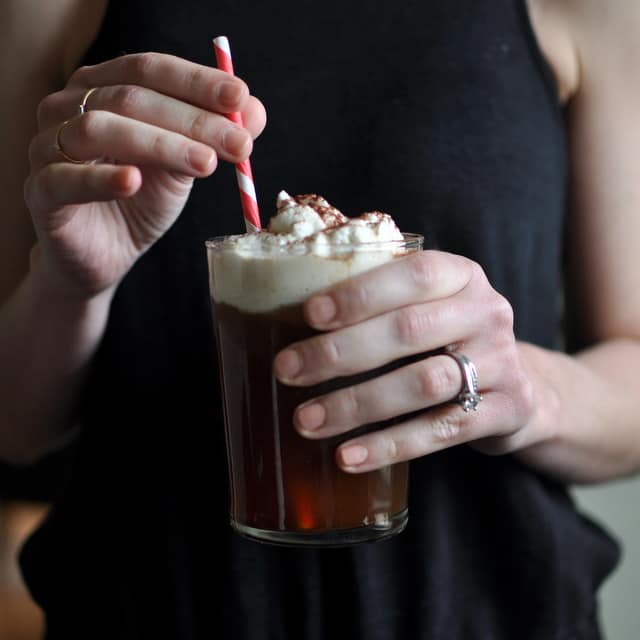 When I was about eight months pregnant with the twins, a friend introduced me to the Snowy Plover at Andytown Coffee Roasters in San Francisco. I had spent years journeying out to the Outer Sunset yet somehow, I never caught wind of Andytown. It was one of those crazy hot days that were so common last fall. Neko was in daycare and I was officially on maternity leave so I did something I very rarely do: I took a day off to myself. Come to think of it, it was probably only a few hours.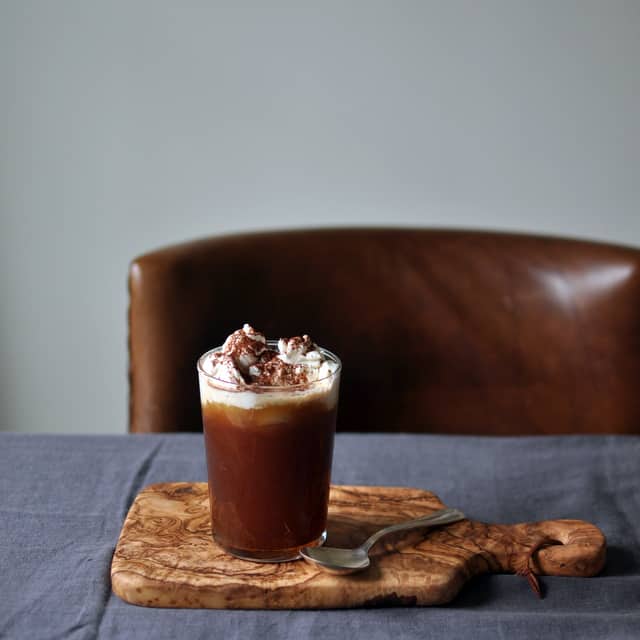 I shut down my computer, grabbed a book, and my sunhat, and headed out to the beach. I found a spot in the sand dunes, perched high above the coastline. If you're familiar with the San Francisco 'beach' scene, you know that the sort of day when the sand is hot and the backs of your knees are sweaty is a rare one, so when my fellow pregnant friend texted to say she'd meet me at Andytown, I was ready for something refreshing.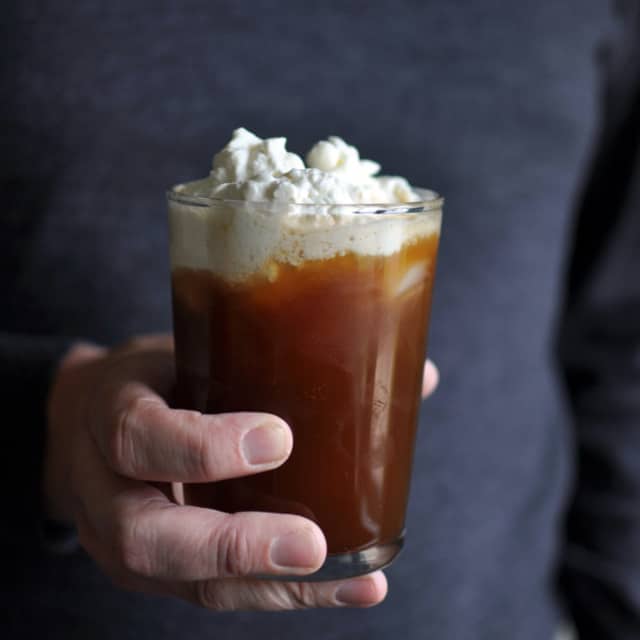 To call the Snowy Plover 'coffee' is a stretch. As far as I know, it's Andytown's own invention: a mixture of espresso, sparkling water, and ice, topped with a heavy hand of homemade whipped cream. Let me tell you: the second my lips hit that chilled glass: I knew. This was something magical. It was like a grown-up version of the root beer float. A revelation. A COFFEE FLOAT. As close to guilt-free as it gets (even despite the whipped cream). I had never felt sun like that in San Francisco and that beverage was as good as a chilled lemonade — or a margarita — in the jungle. I downed that thing hard.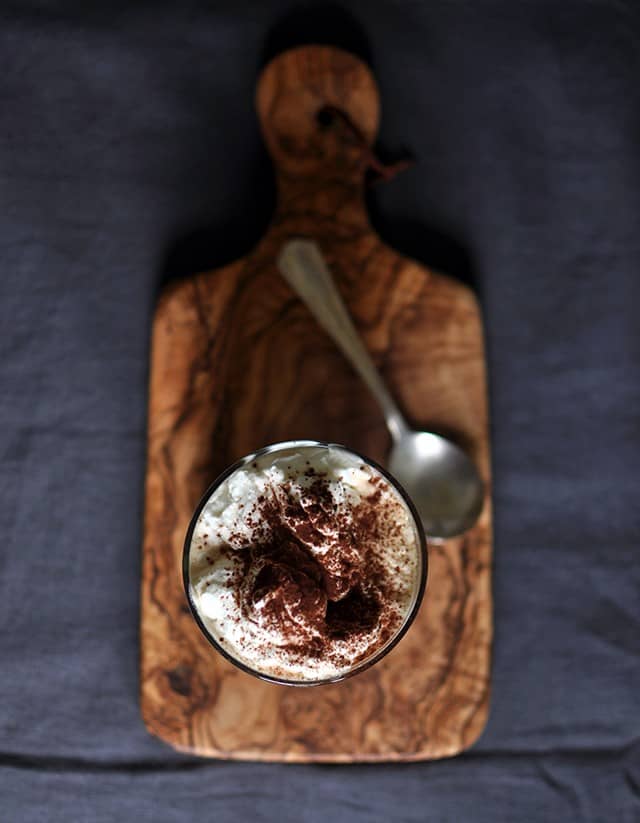 I kept meaning to return to Andytown but then of course, the twins were born and things got rather complicated. We couldn't pile into our little car as a family, and taking the Muni was out of the question when I was still trying to breastfeed every two hours. So I longingly thought about that Snowy Plover the way I longed for one final drive out to Golden Gate Bridge, one last trip to wine country, one more visit to Nopa. I had a bucket list of things to do in San Francisco before we moved that didn't get checked and getting a Snowy Plover (and sharing my new discovery with Matt!) never came.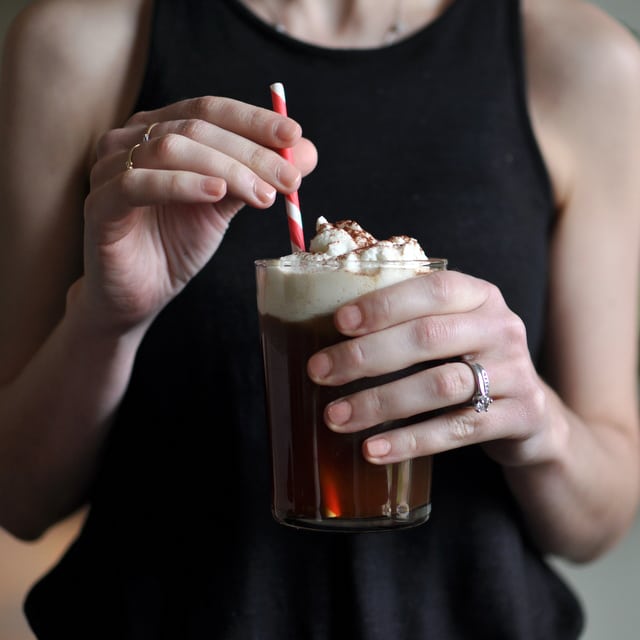 Of course I have been planning to recreate it at home so when Matt got me the espresso machine I had been dreaming of for Christmas, I finally got around to it. My version is a riff on the Snowy Plover — it's a homemade coffee float that I'd be happy to sip on any day of the week, but particularly one that's as hot and sweaty as the one I recall from that dreamy day.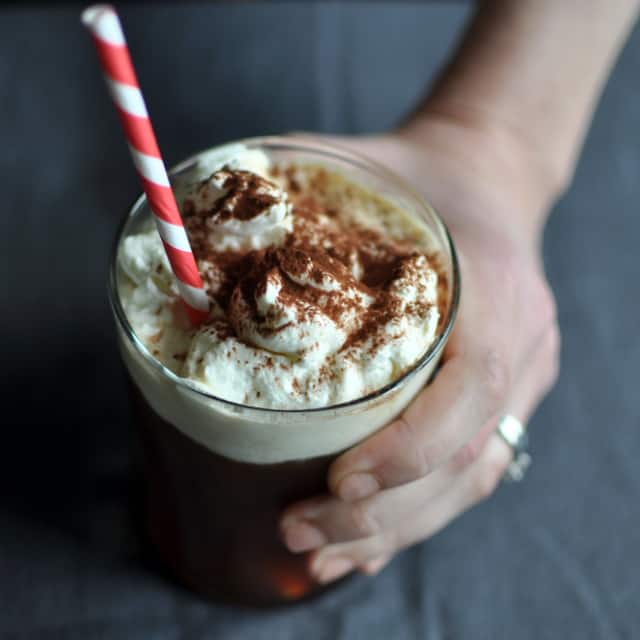 This past week, I took the first of hopefully many trips back 'home' since we moved to Seattle. I felt young and carefree — even though I had a toddler clutching my pant leg 75% of the time. I realized that that bucket list may be long, but soon enough, I'll check off all those 'lasts' and probably a number of 'firsts,' too.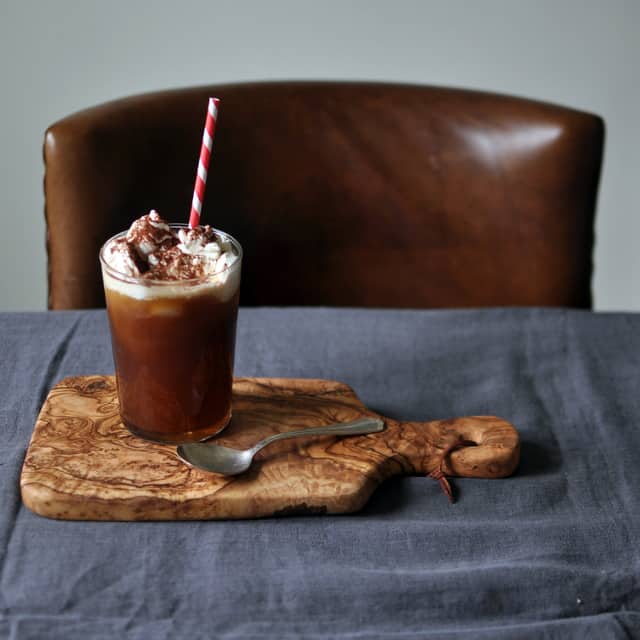 The Snowy Plover / Coffee Float
inspired by Andytown Coffee Roasters
*makes one
ice
2 shots of freshly-made hot espresso
sparkling water (I prefer Pellegrino)
1 teaspoon of agave syrup (more or less, to taste)
cocoa powder, for dusting
whipped cream (recipe below)
Fill a glass with ice. Pour in the espresso and top off with Pellegrino. Add the agave syrup, and give it a stir. Top with a generous mountain of whipped cream and dust with cocoa powder. Serve immediately.
For the homemade whipped cream:
1/3 cup of cold heavy whipping cream
1 tablespoon of sugar
Combine the whipping cream and sugar in the bowl of a stand mixer fitted with a whisk attachment. Beat over high until soft peaks form (this could take anywhere from 5-10 minutes).