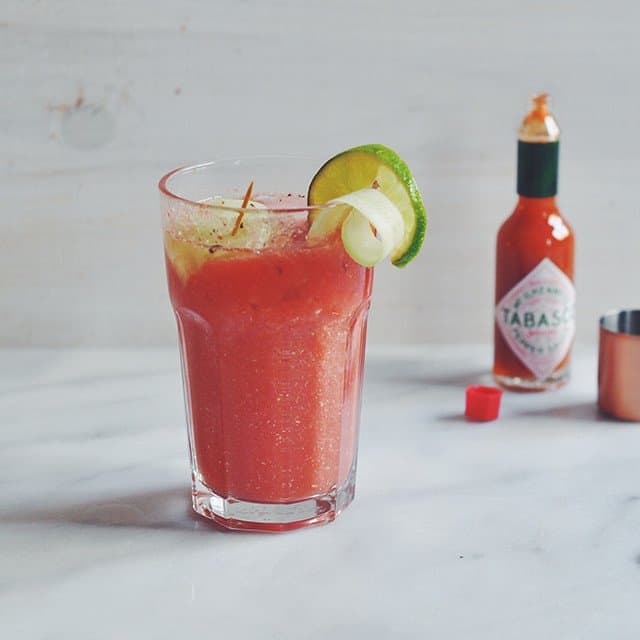 For as long as I can remember, my dad has always ordered the same drink from the airplane beverage cart: tomato juice, plain and simple. My dad, who hates flying and has always insisted we drive to all sorts of faraway destinations, has always enjoyed the thick, salty brew. But he didn't just drink tomato juice on the plane; growing up, our fridge was always stocked with it, alongside cans of V8 he'd pop open on hot summer days the way you would a soda or bottle of Corona.
This was well before the glitz and glamour of juicing — before anyone, aside from a handful of Berkeley hippies, thought to juice things like celery, kale, and parsley, no less pour these juices into alcoholic beverages.
For as much as I love tomatoes, I'd always thought that juice made out of tomatoes was unappetizing — despite the numerous claims that tomatoes are *technically* fruit, not vegetables (I'm still on the fence about this one, guys).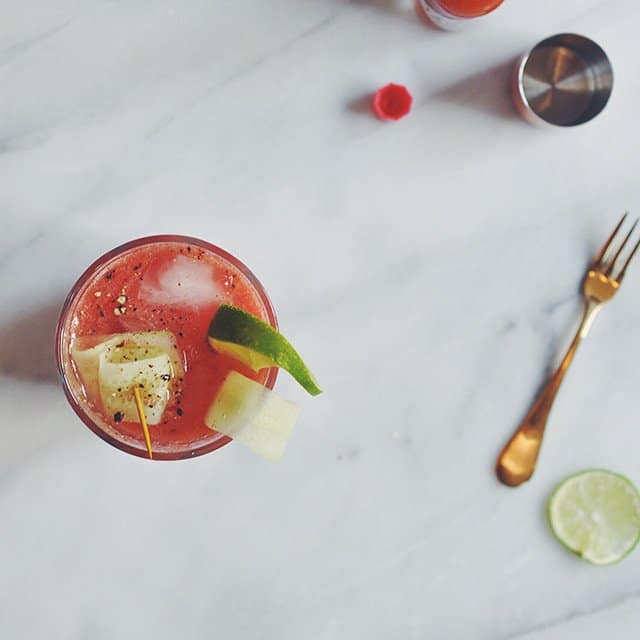 At some point, I noticed that the one thing I craved on an airplane was the very thing I always found so 'weird.' When the drink cart would come by my seat, I found myself — without a second thought — ordering tomato juice, along with the can (always take the can), no ice, and maybe some black pepper. SFO to LAX, SFO to JFK, SFO to LHR. Always a can of tomato juice, maybe two, depending on how long the flight was. Some people do ginger ale, others apple-cran, but for me, the drink of choice has become tomato. It's tart and filling, and loaded with salt so I'm guessing it's probably the worst thing to drink on a flight. But habits die hard and this one I'm almost a little bit proud of.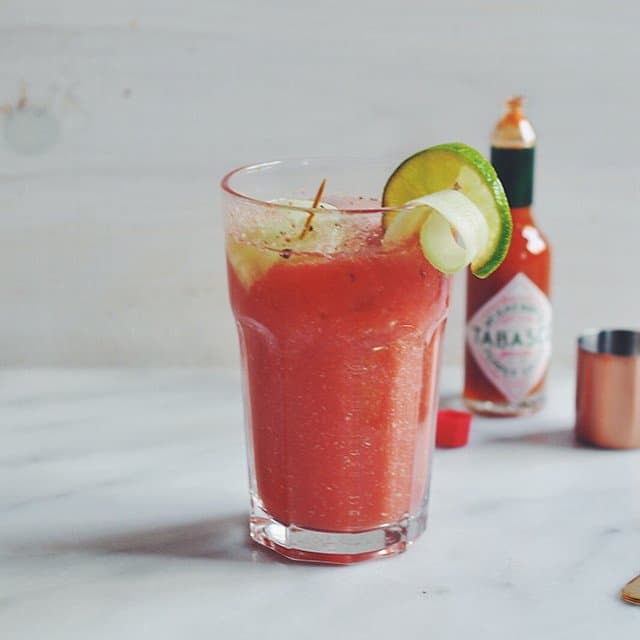 I won't go so far as saying that I've become my father but I welcome the occasional sneaky reminders that I am, indeed, my father's daughter.
Most everyone I know who drinks tomato juice enjoys it spiked with vodka and topped with a glorious array of pickles vegetables. Here in San Francisco, I dream about the Bloody Marys at Zeitgeist (it is, for me, the main reason to go to Matt's favorite bar). While flipping through Sweet Paul's gorgeous new cookbook, I stumbled across a recipe that caught my eye: a fresher, lighter take on the Bloody Mary — a "Merry Mary." Not only was I instantly smitten with the name, but I realized that for all the tomato juice I've drank in my life (mostly in airplanes, mostly from a can), I'd never thought to juice tomatoes at home. AND MAKE MY OWN BLOODY MARY! Only the one I'd end up making would be a merrier version — just my kind.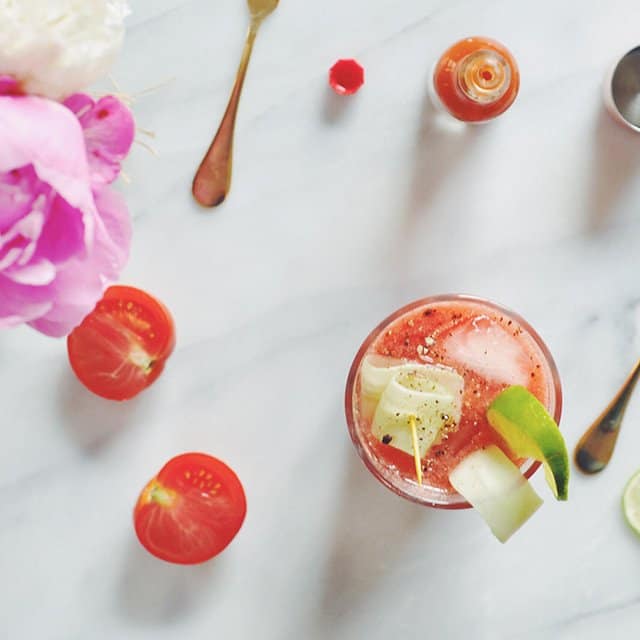 I planned to make a cake to celebrate my birthday but, lo and behold, Erin blew me away by making one for me (the recipe can be found on her site). We fêted my birthday at our favorite winery, surrounded by friends and family, and this Memorial Day weekend felt full and long and happy. It seems I'm still unwinding from an extended birthday month filled with travel and bike rides, cocktails and day trips. I can already tell, thirty-one is going to be MY year.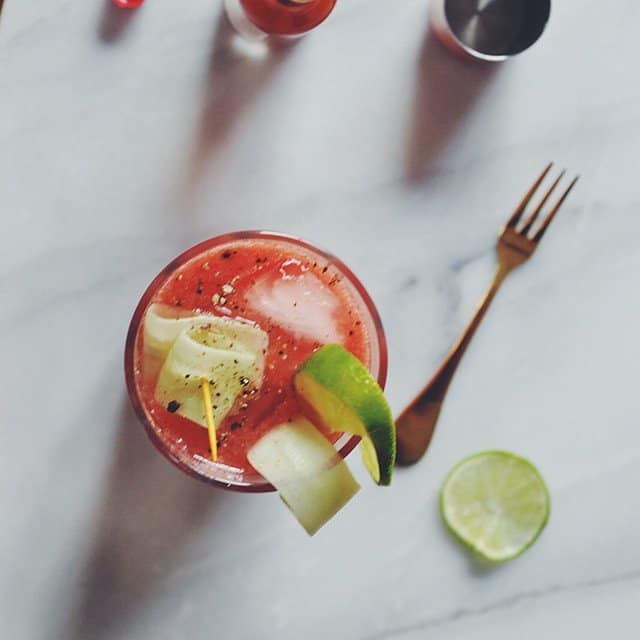 The Merry Mary
Adapted from Sweet Paul Eat & Make
*makes one
3 very ripe, very large heirloom tomatoes
1 ounce of lime juice
1 teaspoon of horseradish (bottled or freshly grated)
2 ounces of vodka
freshly grated pepper and salt, to taste
Tabasco, to taste
cucumber and lime slices, for garnish
1. To make the tomato juice by hand: slice the tomatoes in half, then crush them with your hands, squeezing out the juice into a small bowl. Strain out the solids. You can also use a juicer (what I did).
2. Pour the tomato juice into a tall glass. Add the horseradish, tabasco, salt, and pepper. Stir to combine, taste and adjust seasonings, then chill for 1 hour.
3. Add ice cubes and vodka. Garnish with thin slices of cucumber and lime and a fresh grating of black pepper.