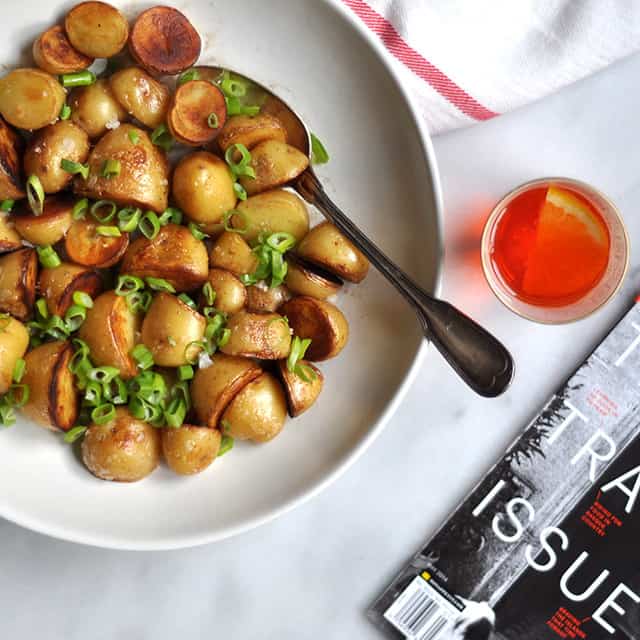 Every year, I look forward to Bon Appetit's travel issue because it reminds me of the main reason I travel: to eat, of course. I plan my days around breakfast, lunch, dinner, coffee breaks, and cocktails. The more meals, the better. Several years ago, I first read about Hartwood restaurant in Tulum, Mexico, and convinced myself that I needed to go. It took a few years, but I finally made it.
Matt and I spent an amazing week in what I can only call paradise, for lack of a better word. I'll elaborate on our trip (and our visit to Hartwood) later. But the travel issue. Travel is the sort of thing I've realized you don't know you need in your life, until you get a taste of it. My first travels took place in the days when people dressed up to go to the airport, the food was something to look forward to, and extra luggage and legroom weren't something you paid for. This was also a time when 'going off the grid' wasn't a choice, but a result of technological constraints. By the time I was a junior in college, I was hooked for life.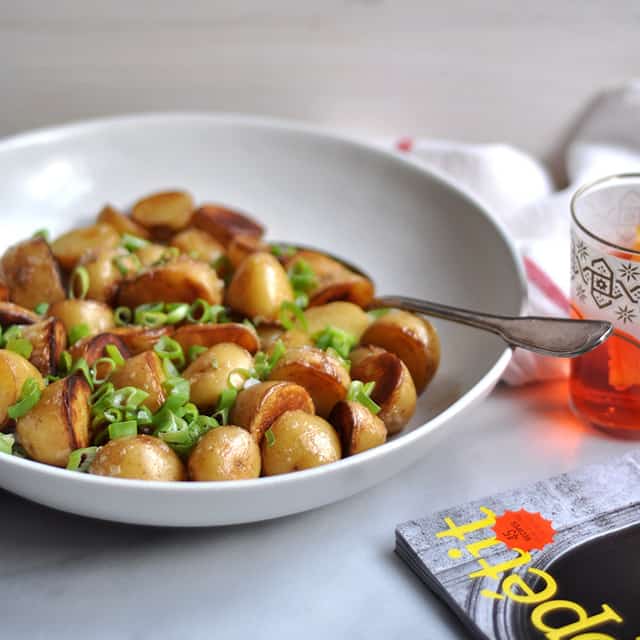 Rome to Barcelona, Paris to Prague, Buenos Aires to Cartagena, Mazatlan to Kauai. My thirst for travel is much like an addiction, albeit a healthy one like running or surfing or gardening. One I am thankful to have stumbled into. Whenever I travel to a new place, I return home recharged: my head full of ideas for new recipes and writings, my pantry stocked with little jars and baggies; the tastes I can relive at home. I do believe that the worst thing for a creative mind is being locked up in a never-ending routine. Much as I am a creature of routine, these breaks for me are meditative, restorative.
The trip itself was nothing short of magical and I tried hard as I could to enjoy every minute of it rather than falling back on my tendency to start lamenting the end. It helped that I had something very exciting to return to (my daughter). But now I am back to my routine and in a foggy state: buried under emails, hopelessly behind on the news, blog reading, friend updates. I'm elated to be posting to the new site, but I also feel sluggish about getting back into the groove of things.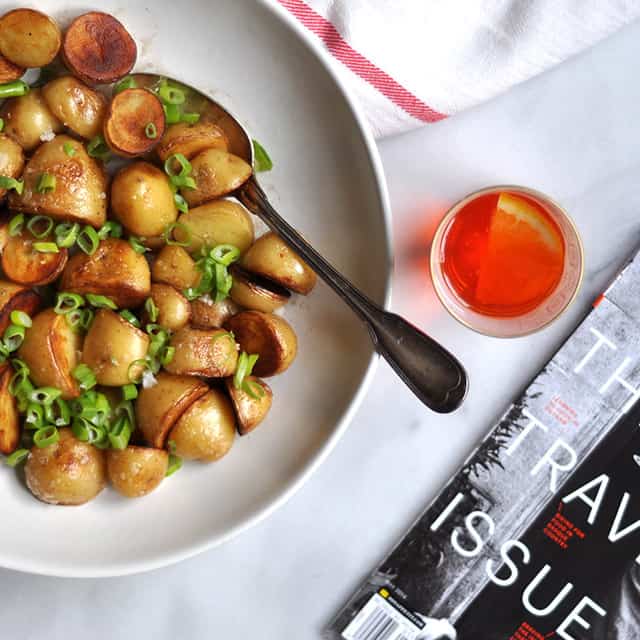 Next week, I'm turning 31 and if I'm being honest, 30 hasn't been the easiest year. I have learned some tough things about myself and I'm trying to work some stuff out in my head. I know that I need to be kinder to myself, gentler on my own soul. To forgive and forget.
For these are the days.
Crispy Salt and Vinegar Potatoes
Lightly adapted from Bon Appetit's May 2014 issue
2 pounds of baby potatoes, halved or quartered (depending on size)
1 cup + 2 tablespoons of white or malt vinegar (I used malt)
1 tablespoon of kosher salt, plus more, as desired
2 tablespoons of unsalted butter
freshly ground pepper
2 tablespoons of chopped chives or thinly sliced green onion (green parts only)
flaky sea salt (I used Maldon)
1. Add the potatoes, 1 cup of vinegar, and 1 tablespoon of kosher salt to a medium pot. Cover with water by 1″ over the potatoes.
2. Bring to a boil, then dial down the heat and simmer for 20-25 minutes, or until the potatoes are fork-tender. Drain and pat dry.
3. Add the butter to a large cast iron skillet and heat over medium-high. Toss in the potatoes, season with salt and pepper, and continue cooking — tossing occassionally — until golden and crisp (about 8-10 minutes).
4. Add the remaining 2 tablespoons of vinegar and toss to coat.
5. Transfer potatoes to a serving dish, sprinkle with chives / green onion and sea salt.