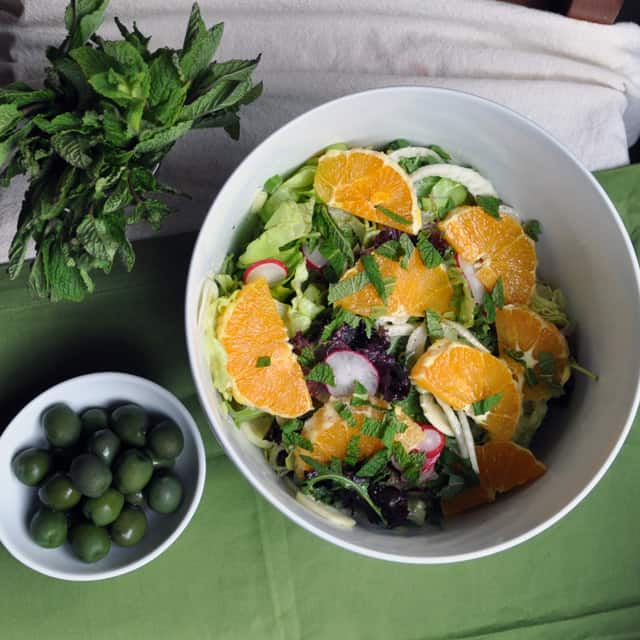 There are a whole slew of services and products geared at the last minute lifestyle. You know those people who are always buying their Christmas gifts in the 11th hour, arrive JUST before the the bride is about to walk down the aisle, and inexplicably can never make it to the airport in time to not hold up a plane full of people? There are flash sales, belated birthday cards, no-wash shampoos, and 24 hour stores that help these people live life. Funny thing is — every last minute-r I know is probably more sane and balanced that nearly every uber-planner. Does each and every one of them hold the secret to life?
It's strange, to a timely person like me, to think that doing things last minute can often be rewarded. After purchasing a plane ticket for a weekend jaunt to Southern California nearly two months in advance, I'll be notified of a last minute deal that would have saved me over $100. What are the rewards of flying by the seat of your pants? It would seem, many. Aside from some obvious potential financial benefits, living a last minute lifestyle can actually benefit the soul. How, you may ask?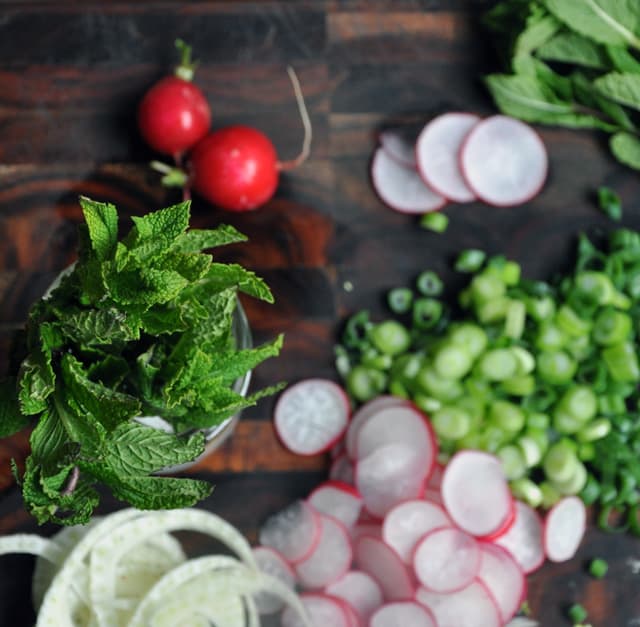 I'm going to Colombia in three weeks (holy smokes – THREE WEEKS!) and I booked the tickets just the other night. Less than a month before my actual vacation. What are the benefits of spending one evening searching flight deals for three hours, and committing yourself to a non-refundable Jetsetter hotel deal? Um. Well, for starters: making a decision to do something. It feels great. Even if it cost me more, I'm still glad I'm going. It's better than not going, even if that's theoretically a no-cost decision. Second: while I love to look forward to something, looking forward to something for ages can make the rest of your life feel like it's puttering along very slowly. Looking forward to something that's actually happening very, very soon makes it feel much more real, and exciting.
Not to suggest that planning a vacation 3 weeks in advance is last minute — my last minute friends would laugh at the thought — but to someone who's used to booking things 3 months in advance, it's the closest I've gotten to flying by the seat of my pants. Baby steps, people, baby steps. Remember that post about doing stuff now? Here's to doing it. And to inspire you? A summery salad that's made for a picnic somewhere where your toes can sink in the sand, your skin can acquire a glow, and your hair can blow wildly in the wind.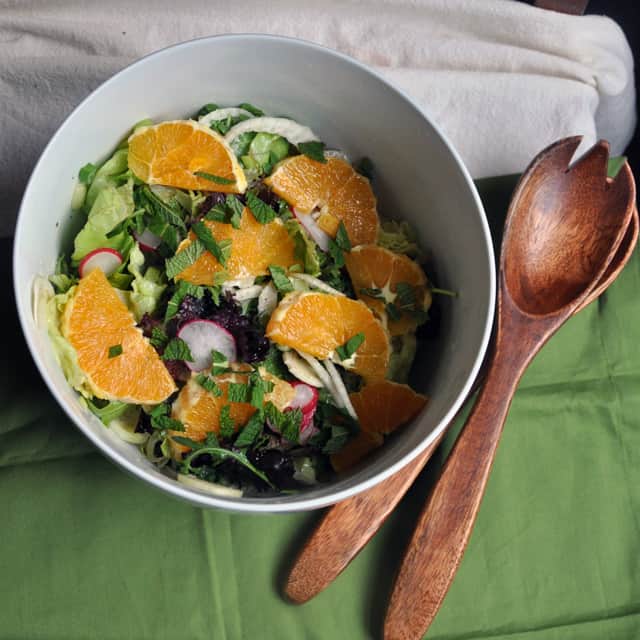 Sicilian Salad
adapted from Heart of the Artichoke by David Tanis
*serves 4
2 heads of butter lettuce, torn into pieces
1 handful of arugula
1 small fennel bulb, trimmed and thinly sliced
1 clove of garlic
juice from 1/2 a lemon
2 green onion stalks, thinly sliced
2 oranges, peeled
1 small bunch of radishes
extra virgin olive oil
salt and pepper
handful of mint leaves, chopped finely
1. Combine the garlic clove and a pinch of salt in a mortar and smash it to a paste using the pestle.
2. Thinly slice the radishes. Slice the oranges into circles (cut into half-moons if they're large).
3. Combine the lemon juice, a few glugs of olive oil and garlic paste in a medium bowl. Whisk well.
4. Place the fennel into a large bowl and pour the dressing over it. Next, add the greens, radishes, and green onion. Season with salt and pepper, and toss to cover the salad with the dressing.
5. Top the salad with the orange slices, sprinkle with mint and season with additional salt and pepper, to taste.
Musical Pairings: Syreeta – Syreeta + Sicilian Salad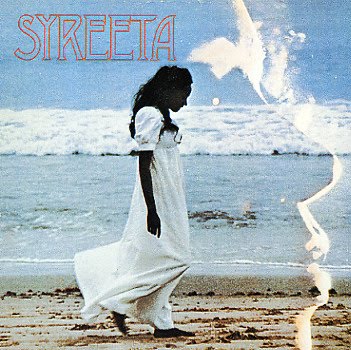 Read the full review over on the Turntable.