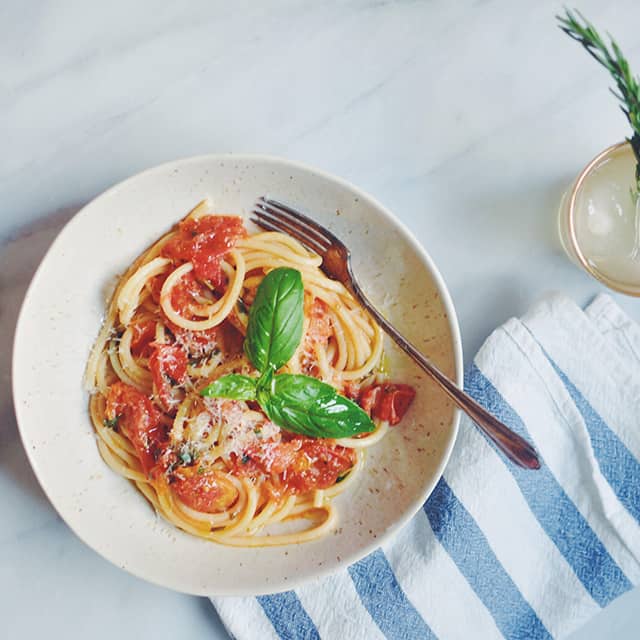 I just finished reading my friend Jess's fantastic new book. We finally (finally!) met in person about a month ago after spending years following each other on the Internet — I couldn't believe it. There we were in Golden Gate Park, with our husbands and kids and soon-to-be kids (mine, not hers). Jess's writing is what brought me to her site, Sweet Amandine, and it is what has kept me coming back, always with the hope that there will be something new.
Jess has this incredible ability to talk about really big things and also really (seemingly) small things in a way that feels both lyrical and approachable. There is always some element of warmth and light around her stories, be they heavy or light. Her book, a memoir, shares the journey of her recovery from a brain aneurysm and how she (with the help of family and friends) made her way back to her kitchen, among other things.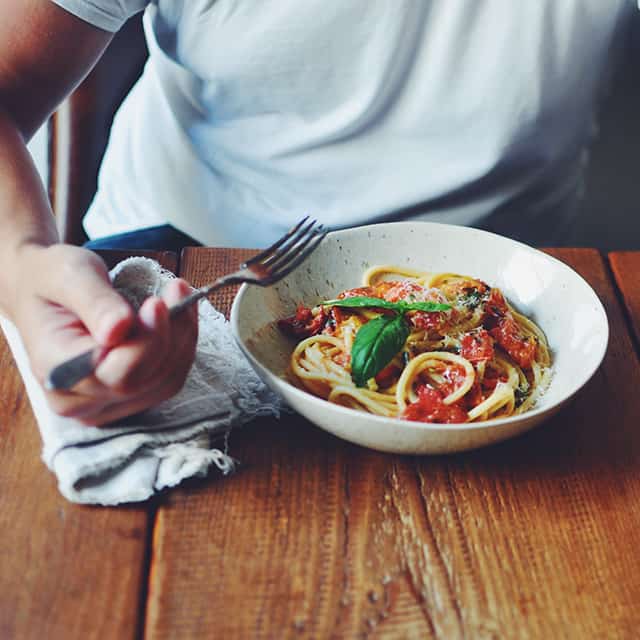 It took me longer to finish the book than I'd planned but I looked forward to slipping under my covers at the end of the night and opening it up — even for 15-20 minutes before I fell asleep. One of the resonating themes of the book was Jess's acute understanding of what it means to rely on others. I'm not so good at that. I often take on entirely too many projects, make too many plans, and ultimately, end up feeling exhausted.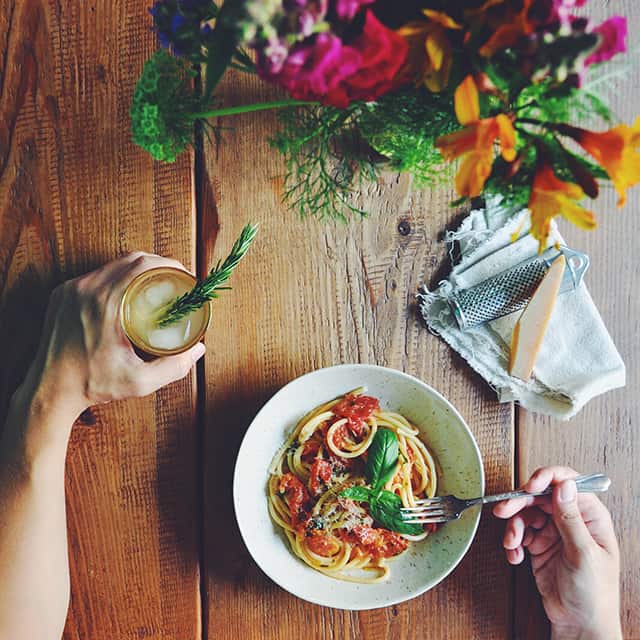 The same is often true for cooking. Not infrequently, I'll map out a plan to make 3-4 recipes in one day, all entirely from scratch. Halfway through, sweating and tired of being on my feet, I'll start complaining. Matt will gently remind me that I brought it on myself. And it's true. I rarely under-commit.
Jess recalls memories of her grandmother's fantastic cooking, pointing out that she didn't always make everything entirely from scratch. She simply knew that some things weren't worth fretting over. My mother has a similar approach. Homemade puff pastry? Please. Hummus from dried beans? What's wrong with the wonderful stuff you can purchase at Costco? There's a lesson in life here: we all need help sometimes, whether it's from our family, friends, co-workers, or Trader Joe's.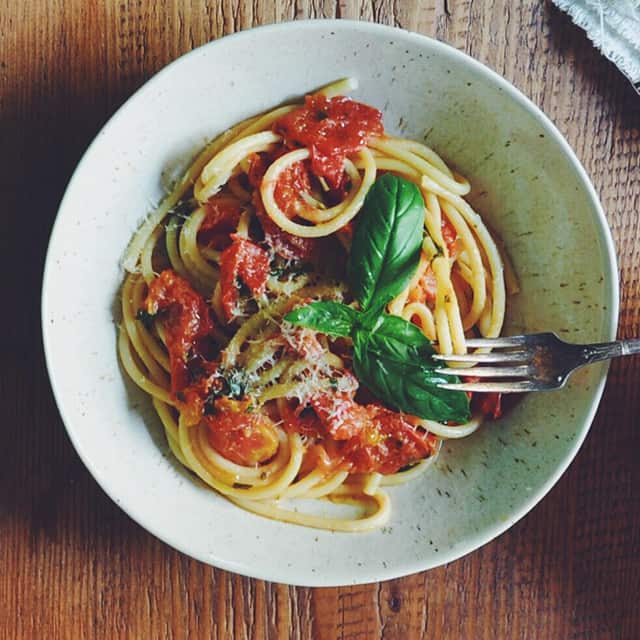 Similarly, Jess talks about her urge to get back to her kitchen while friends and family shower her with treats, taking care of her at her own house. It's such a wonderful feeling to be taken care of and as women — as mothers — we often disallow it. I'm sure many men can relate, too.
One of the very first dishes I 'mastered' as a home cook was a bowl of really good pasta — and get this — the secret came down to a handful of the very best, fresh ingredients. The sweetest, juiciest tomatoes (in the peak of the season), basil from the market (or your own garden), good quality dried or fresh spaghetti, and of course, the very best piece of Parmigiano – Reggiano. In Italy, where I briefly lived during college, I would save all my money only to spend it on expensive cheese and cold cuts, gelato, and cheap wine (I didn't know better at the time). There are few greater things in life than the smell of this pasta, an open window, a breeze, and a cool cement floor beneath your bare feet on a hot summer day.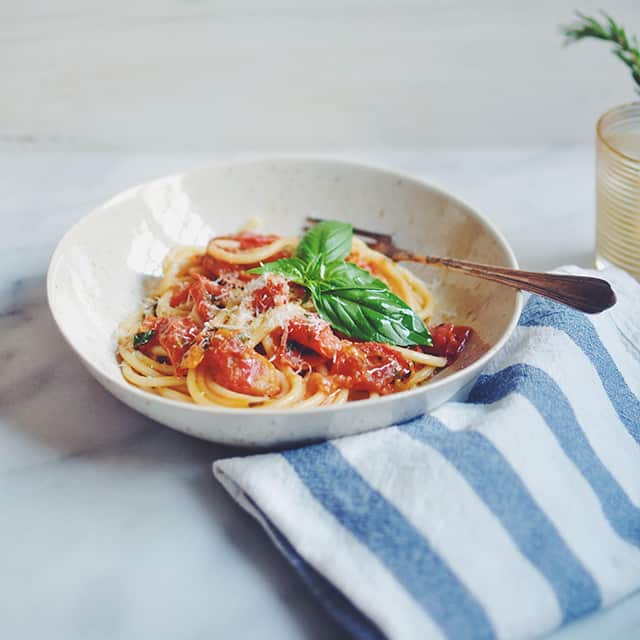 Summer Spaghetti with Fresh Tomatoes and Basil
Adapted from Canal House Cooking, Volume 1
1 pound of dried spaghetti or bucatini (my favorite)
1/2 cup of good quality olive oil
kosher salt
4 fat cloves of garlic (removed from their skins)
3-6 heirloom tomatoes (depending on size), roughly chopped
large bunch of fresh basil leaves, roughly chopped
freshly ground pepper
1 cup of freshly ground Parmigiano – Reggiano, plus more to serve
1. Place the chopped tomatoes in a colander and use your hands to gently squeeze out the seeds and juices. Leave to drain in the sink.
2. Bring a large pot of salted water to a boil. Meanwhile, add the oil to a large skillet and heat over medium-high. Add the garlic, stirring occasionally. Cook until it's fragrant and golden. Remove and toss the garlic.
3. Cook spaghetti according to package instructions, leaving it just slightly undercooked (even before it has reached 'al dente' state). Drain the pasta, reserving 1/2 cup of pasta water.
4. Add the tomatoes and basil to the garlic oil. Season with salt and pepper and cook for about 5 minutes.
5. Add the tomato 'sauce' and pasta to the large pot, along with the pasta water. Cook for another 5 minutes or so, then stir in the cheese. To serve: drizzle with olive oil, sprinkle with more cheese, and season with more salt and freshly ground pepper, to taste.