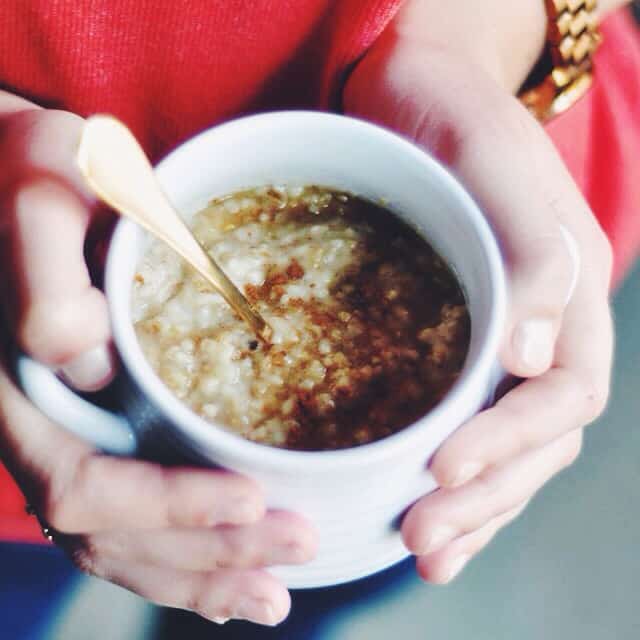 We've had a few sleepless nights here in the Hickey household. Neko's teeth seem to be breaking through in rapid succession and our days, despite the diminishing sunlight, feel longer than ever.
I've never been one to function well on little sleep. This weekend, I scooped a spoonful of these steel cut oats with peanut butter and honey into her mouth, rather than giving her a spoonful of her cereal. Needless to say, after she protested and I realized what I had done, I spent the next twenty minutes panicking about her potential reaction to: a. honey and b. peanut butter. Neither seemed to affect her and I'm glad to know that this kid of mine can chow down on both in due time.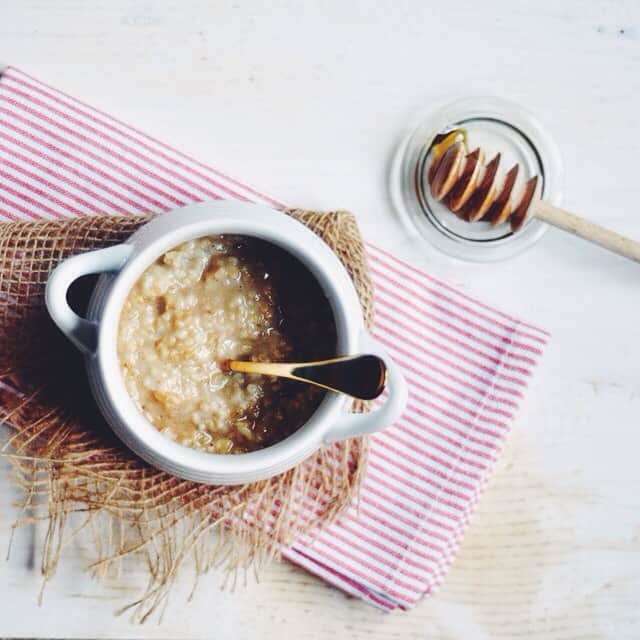 There is one upside to an early rise that is inherent to San Francisco — a sound that I could identify, even in my sleep. The fog horns. They are strangely calming, grounding. When I lie awake in bed, toasty, with just my nose sticking out, well before my alarm clock would ring (at the ungodly hour of 6 am), I like to listen to the fog horns. Thinking of the boats that may be gliding underneath the Golden Gate Bridge, just a few miles away from my home.
I've lived most of my life near an ocean, and its proximity is a fail proof reminder that waves keep crashing, life goes on. Some nights we sleep, some nights we don't. We fight and we conquer and fight some more and conquer some more, and then we rest.
This recipe, humble as it may be, caught my eye in the beautiful Kinfolk Table cookbook. Even for those who don't cook, The Kinfolk Table is a beautiful book, filled with stories and photographs from some huge talents including the likes of Sarah from My New Roots, Sara and Hugh from Sprouted Kitchen, photographer Alice Gao, and The Jewels of New York.
Steel cut oats aren't sexy by and large, but with a swirl of peanut butter, a drizzle of honey, and a sprinkle of cinnamon, they're good enough to serve to someone you might be trying to impress. In fact, steel cut oats were Matt's breakfast staple when we first started dating. To this day, they transport me to mornings at his apartment, when he'd patiently stir and watch the pot, then scoop creamy, toothsome oats into bowls and top them with brown sugar.
I ran the photos in this post through one of my favorite apps, VSCO Cam (can you pleeeease develop a desktop app??). I love the dreamy filters and ability to manually change temperature, exposure and contrast.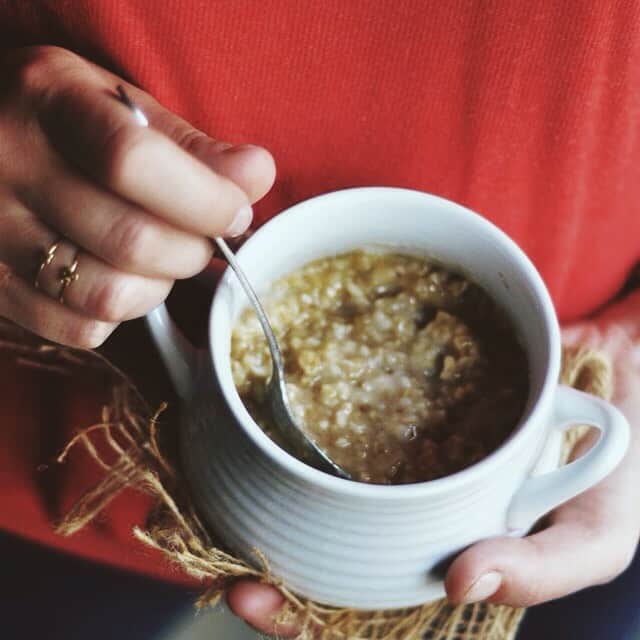 Steel Cut Oats with Peanut Butter, Honey and Cinnamon
adapted from The Kinfolk Table
Note: I doubled the recipe to serve two

4 cups of water
1 cup of steel cut oats
2 tablespoons of creamy peanut butter
honey, to taste
ground cinnamon, to taste
1. Add water to a medium saucepan and bring it to a boil. Add the oatmeal, stir until it begins to thicken, then reduce the heat to low and simmer for approximately 30 minutes, or until thickened. You can stir the oatmeal occasionally to keep it from sticking to the bottom of the pot.
2. Divide oatmeal among bowls. Stir a tablespoon of peanut butter into each bowl. Stir in honey and cinnamon, to taste. Serve warm.
Musical Pairings: White Denim – Corsicana Lemonade + Steel Cut Oats with Peanut Butter, Honey and Cinnamon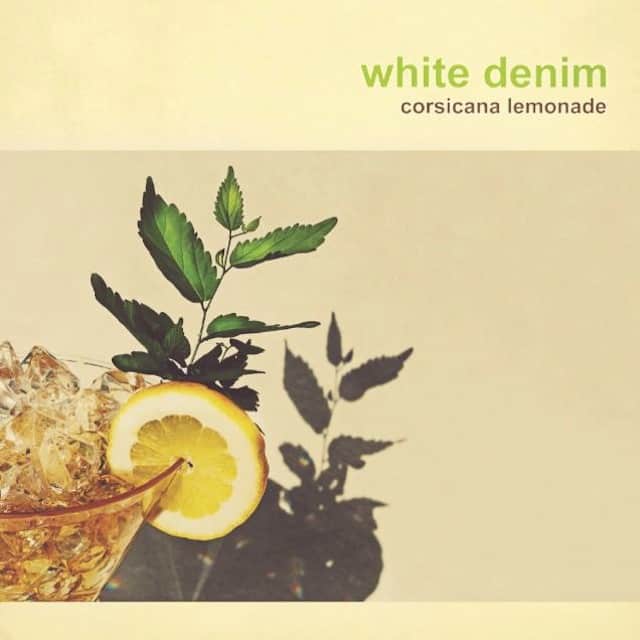 More on the Turntable.