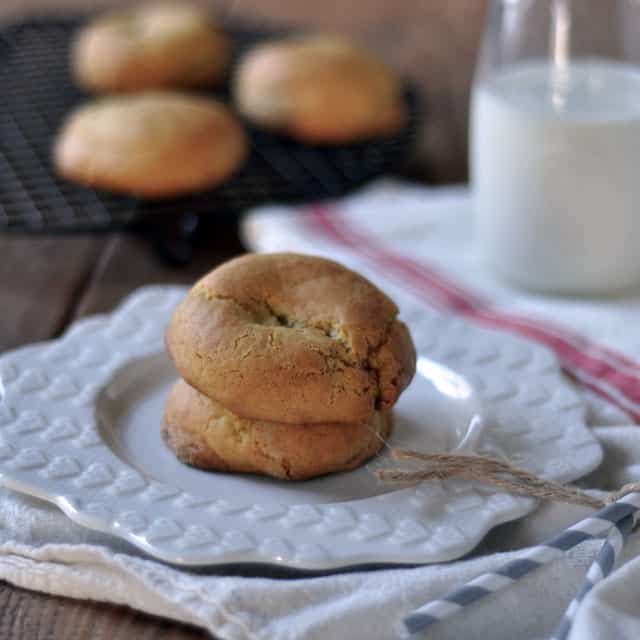 Back in the early days of blogging, links were the best way to discover new sites, content, and voices around the Internet. Everyone seemed to have a blogroll, and anyone who knew anything about search would tell you that this was one of the best ways to get found on the Internet. For example, if I were to write about the best snickerdoodles, as I am today, I'd ask my blogging friends to all link to my post.
When I first created a blog (which, by the way, was known as 'eating/sf'), I didn't have any friends who blogged. But I thought I did. After writing approximately three posts, I promptly emailed three of my favorite food bloggers, asking them if they would please consider adding my blog to their blogrolls. At the time, of course, I took their radio silence personally and wondered how the heck I'd ever make friends with these Internet celebrities. I probably would have quit blogging then and there because, frankly, I'm a sensitive person. But Matt convinced me that making friends with celebrity bloggers wasn't really the point. I'm so glad we had that talk.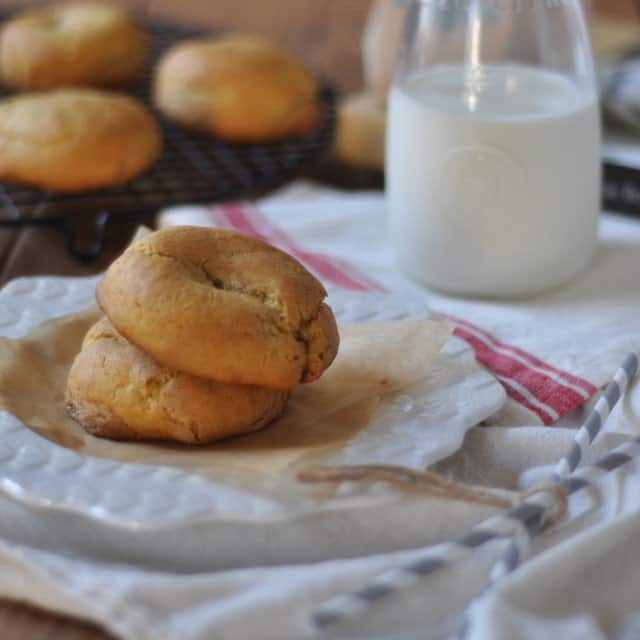 Over the years, we'd have many talks about this and other topics related to blogging that I had never imagined when I created my original Blogger account. First and foremost, I discovered, there was no secret sauce to blogging. Just like in real life, making friends with people online happens organically. People stumble onto each other's sites, or get introduced by friends of friends. Sometimes what you write is well-received and shared. And sometimes it's not. Back in the day, the way to find stuff was primarily through links on popular blogs, but now, blogging has become much more democratized.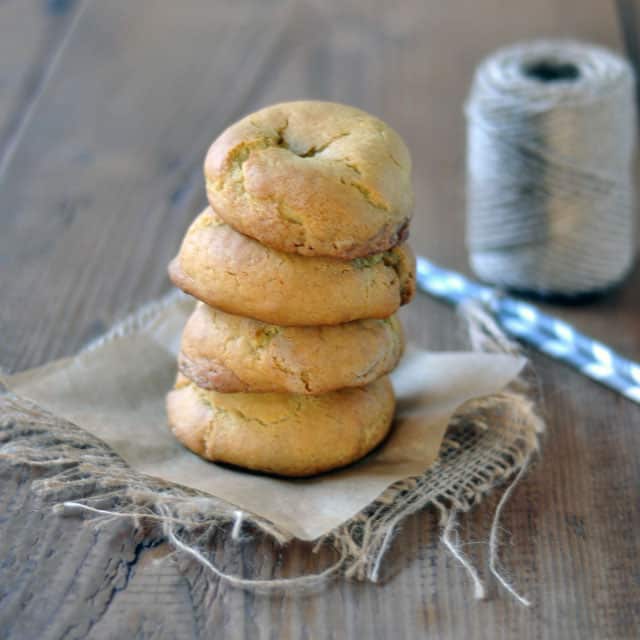 I've noticed that fewer 'big' blogs are linking, and much of the sharing is happening on social networks (Facebook, Twitter, Pinterest, and Google +). I'm still a big believer in the blogroll. For me, it serves a number of purposes. It offers insight into what others are reading and therefore divulges a bit about the blogger's perspective and interests. It helps smaller bloggers get found on the Internet. And it creates a sense of camaraderie.
There are many, many reasons to invest time into social media to build a community and share content. But as sharing skews heavily toward the visual side, I think it's still really important to share the old-fashioned way: through links, email, and the good 'ol blogroll.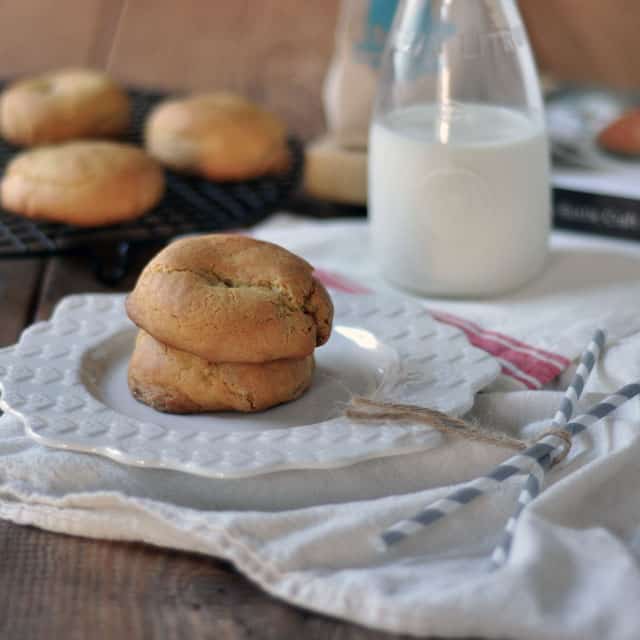 I diverged, as I often do, but what I am really here to tell you about is snickerdoodles. The best. The funny thing is, these snickerdoodles aren't really snickerdoodles in the traditional sense. They're not made with cream of tartar or rolled in cinnamon. This recipe comes from what has become my second go-to baking book (the first being Kim Boyce's Good to the Grain). I had spotted them first on Heidi's site before I had this cookbook, and before I had ever purchased one from a Blue Bottle stand. I had to try the real thing before making them at home and after having plenty of both I must say: these are the real deal.
If you're afraid of using saffron here, take my word for it: take the plunge. The only thing you'll be sorry about is not doubling the recipe.
Saffron Snickerdoodles
adapted from The Blue Bottle Craft of Coffee
*makes 9 cookies
30 threads of saffron
1/2 vanilla bean, split
2 tablespoons of milk
2 cups of flour
1 teaspoon of baking soda
1/2 cup of butter, at room temperature
1/2 cup of sugar
1/2 cup of brown sugar
1 teaspoon of kosher salt
1 egg, at room temperature
1/2 teaspoon of real vanilla extract
1. Grind the saffron threads to a powder using a mortar and pestle. Next, scrape the vanilla bean seeds into a small saucepan. Add the vanilla bean pod, milk, and crushed saffron. Cook over very low heat until bubbles begin to appear on the edges (around 180 or 190 degrees F). Remove from the heat, cover the pot with a lid and let steep for about ten minutes.
2. Sift the flour and baking soda into a bowl and set aside.
3. Add the butter to the bowl of a stand mixer and beat on low speed until smooth. Beat in the sugars and salt on low speed until combined.
4. Scrape the sides of the bowl and continue beating the mixture until it's light and fluffy.
5. Remove the vanilla bean pod from the milk (squeeze off any liquid and pulp). Combine the milk, egg and vanilla extract in a medium bowl and whisk until blended.
6. With the mixer running, slowly beat the egg mixture into the butter. Scrape down the sides of the bowl, then continue mixing for another 30 seconds or so (until smooth). Add the flour mixture and beat until just combined.
7. Remove the dough from the bowl of the stand mixer, shape into a disc, wrap in plastic wrap and refrigerate for a minimum of three hours or up to five days.
8. Preheat your oven to 350 degrees F and line a baking sheet with parchment paper.
9. Form 1/4 cup portions of dough into balls and place them on the prepared baking sheet, about 2 inches apart. Bake for about 16 minutes, rotating the baking sheet midway through the baking time. The cookies are done when they are golden and puffed. They come out of the oven looking thick, but will buckle as they cool (you want them to do that).
10. Cool cookies on the pan for 10 minutes before removing. These cookies are best eaten warm, but can be stored in an airtight container for up to two days. You can also keep the dough in the refrigerator for several days, baking a few at a time, when the craving strikes.
Musical Pairings: Local Natives – Hummingbird + Saffron Snickerdoodles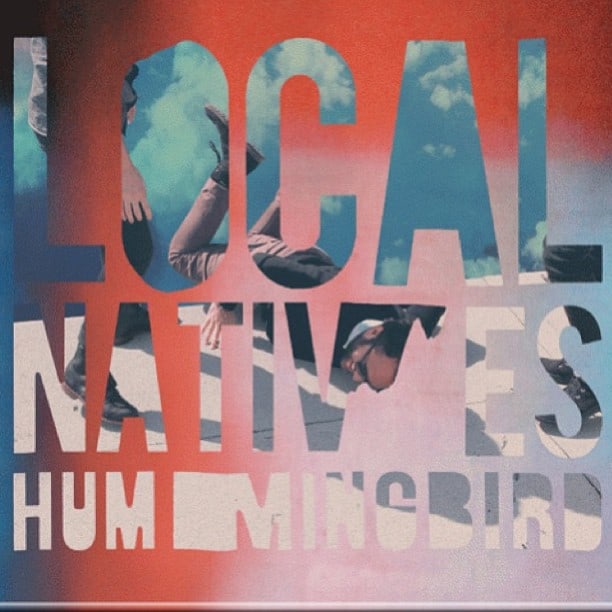 More on the Turntable.