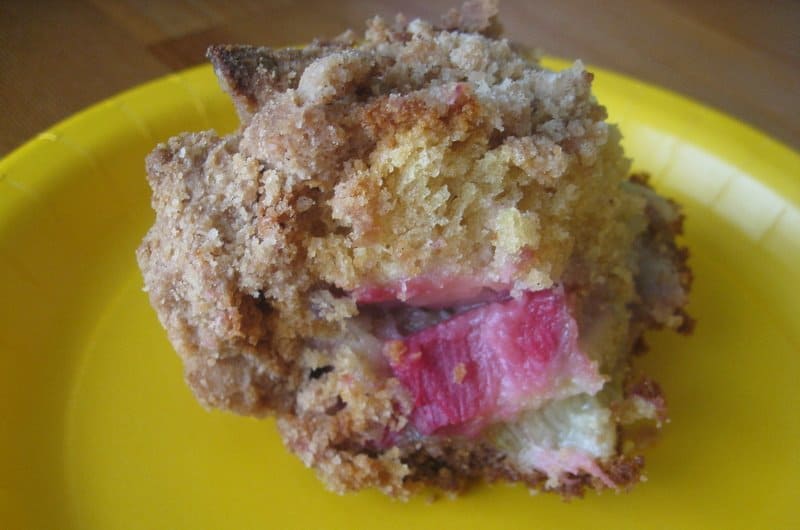 Potlucks are one of my favorite ways to get friends together, eat a lot of good food and just have a good time. I don't need a lot of excuses to throw a party and a potluck is pretty much the best kind of party to host. The preparation is minimal: each person contributes something to the mix (food, drink, serving ware), and the cleanup is generally not too bad either (especially if you're stocked up on paper plates and cups).
The last potluck that we hosted was around the holidays, so I'd been itching to have another. As a breakfast person, I love pulling out the stops on the weekends. Crepes, baked eggs, scones, omelets…In my mind, everyone loves breakfast–I mean, you're crazy not to, right? I have a handful of friends that are equally enthusiastic about breakfast, so I put a few feelers out to see who'd be interested in participating in a different kind of dinner party–a breakfast party. The response that I received was beyond enthusiastic. People were willing to get out of bed! More, they were willing to risk their lives for baking (case in point: an unfortunate oven incident that left our friend Tim severely burned). Our friend Sarah aptly noted that the most important thing to emphasize when cooking breakfast is fire safety. Luckily, Tim persevered and his egg 'pies'/quiches were slam dunks.
Our friends did not disappoint: they brought sangria, creme brulee french toast, egg bakes and quiches, made waffles with fresh whipped cream to order, sizzled some bacon, and came overflowing with bags of bagels and spreads, fruit and even tater tots.
For our part, we stuck with the sweets. Matt hand-squeezed some 10 pounds of oranges for mimosas, and I made a coffee cake that I had been drooling over for months now. As a recent newbie to the tarty, crisp goodness of rhubarb, I've been infatuated with making it for breakfast, but I've never had enough folks over, or enough prep time, to justify making a big pan of it. Alas, the breakfast party was the ideal setting to treat myself (oh, and my friends, too) to this morning baked good.
In my mind, a breakfast party, if done right, is as good as any other kind of party, only it indulges everyone's desire to try a little bit of everything for breakfast. My guess is that I'm not the only one who has the toughest time deciding between the pancakes and the savory omelet when I go out to breakfast. At a breakfast potluck, you don't really have to choose. You could have your mimosa, your coffee, half a waffle, a slice of coffee cake, a piece of quiche AND some bacon. It really doesn't get any better. We enjoyed some great tunes at our party, and even got out the Guitar Hero. Our last guests left at around 3, which made this really somewhat of a brunch/lunch party but, regardless of the name, it was a runaway success.
Coffee Cake with Rhubarb and 'Big Crumbs'
recipe c/o Smitten Kitchen
For the filling:
1/2 pound rhubarb, sliced into 1/2 inch slivers
1/4 cup of organic white sugar
2 teaspoons of cornstarch
1/2 teaspoon of ground ginger
For the crumbly topping:
1/3 cup of brown sugar
1/3 cup of organic white sugar
1 teaspoon of ground cinnamon
1/2 teaspoon of ground ginger
1/8 teaspoon of salt
1 stick of butter, melted
1 3/4 cups of flour
For the cake:
1/3 cup of sour cream
1 egg
1 egg yolk
2 teaspoons of vanilla extract
1 cup of flour
1/2 cup of organic sugar
1/2 teaspoon of baking soda
1/2 teaspoon of baking powder
1/4 teaspoon of salt
6 tablespoons of room-temperature butter, cut into 8 square pieces
1. Preheat the oven to 325 degrees F and butter an 8-inch square or round baking pan.
2. Toss the sliced rhubarb with the cornstarch, sugar and ginger in a medium bowl.
3. Make the crumbs: whisk together the sugar, ginger, cinnamon, salt and butter until there are no lumps. Stir in the flour with a rubber spatula until the mixture becomes solid.
4. Make the cake: combine the sour cream, egg and yolk, and vanilla and set aside. Mix together the flour, sugar, baking soda and powder and salt. Add a spoonful of the wet mixture and the butter to the dry ingredients and beat until the flour becomes moist. Continue adding the sour cream mixture by the spoonful, beating for 20-30 seconds each time, until it is fully incorporated.
5. Pour 1/2 of the batter into the pan and scoop the rhubarb mixture over it. Distribute the rest of the batter over the rhubarb (this doesn't have to be a complete layer, or even).
6. Now, break up the crumb dough into 1/2 inch pieces and sprinkle over the top. Bake for approximately 50 minutes. Mine baked for a about an hour. A toothpick inserted into the center of the cake should come out clean when it's done.
Cook's Note: You should really wait til the cake cools to slice and serve it (it's really hard to keep the pieces together when it's hot). But, served warm, it's pretty phenomenal..
Musical Pairings: Pinback- Summer in Abaddon + Brunch Potluck and Rhubarb Coffee Cake
San Diego's Pinback, is the primary musical vehicle for multi-instrumentalists Armistead Burwell Smith IV and Rob Crow, who both also contribute to numerous other popular indie bands. One of Pinback's signature (and effective) structural devices in their songwriting is the use of competing, layered vocals. Frequently, the different sets of lyrics are simply piled directly on top of one another. At least one of the lines is usually sung in a warm, calming voice like a harmony set to alternate lyrics. If this sounds overwhelming, it isn't: the songs rarely feel claustrophobic or frantic. However, it can make one of the sets of lyrics difficult to decipher but, nonetheless, the songs feel tightly structured, cerebral, and intriguing. Their album, Summer in Abaddon, is a classic example of this device as it appears on more songs that it does not. The result is that it is a great album for stimulating conversation at a relatively laid-back party or get together, such as the breakfast potluck we had at our house. Since Wikipedia notes that "[i]t is or was common for a crowd of extras in acting to shout the word 'rhubarb' repeatedly and in an unsynchronized manner, to cause the effect of general hubbub," the rhubarb coffee cake that Kasey prepared for our recent breakfast (brunch) potluck is an excellent pairing for Pinback's Summer in Abaddon. Head over to Musical Pairings for the full review. And if you're thinking of hosting a breakfast potluck, you might want to also consider mixing things up with a little Jay Z, Ella Fitzg
erland and recently-paired Grizzly Bear, like we did. –Matthew