Like all things that require inspiration (writing, running, painting…), cooking can sometimes put you in a rut. Or rather, you might sometimes get into a non-cooking rut. Days or weeks like these, I usually eat a standard and boring fare of grilled skinless chicken breasts and couscous. While eating, I sadly think of why I just couldn't get inspired to prepare something…better.
The last few weeks, though, I have been in what I can only call an inspired cooking phase. Eating out has not excited me at all. Perhaps it is because my neighborhood now has a new, weekly open-air market overflowing with beautiful summer produce. Or my excitement over my new Nikon D90 is causing me to obsessively photograph every little thing in my house (half eaten ice cream, plums, Matt–to his great dismay).
Nonetheless, this new bout of inspiration has helped me to create a portfolio of really delicious, inspired dishes, the most of recent of which was a snapper fillet covered with thinly sliced potatoes, roasted at high heat and drizzled with a luxurious lemon butter sauce. Served with simply boiled English shelling peas tossed with some sea salt and butter, this dish truly transported me to a seaside European village illuminated by a glistening summer sea.
The technique of thinly slicing potatoes and tiling them across the fish fillet created a beautiful crust that not only tasted great on its own, but created a barrier between the fish and the heat that led to a juicier, more tender piece of fish. Like all European children, I know that everything tastes better with butter–particularly when it's drizzled generously over fish, vegetables and bread. As a child, I snuck butter by the spoonful, licking it and indulging the way you would in an expensive truffle. My love of butter has since subsided, but the discovery that it brings a level of elegance and tenderness to most fish dishes has only grown.

Potato-Crusted Snapper with Lemon Butter Sauce
adapted from a recipe by Kerry Saretsky for Serious Eats
*serves two
2 snapper fillets (about 1 lb.)
1/8th cup of olive oil
Salt and fresh pepper, to taste
2 small potatoes, sliced finely using a mandoline
3 tablespoons of unsalted butter
lemon zest from 1/2 lemon
juice from 1/2 lemon
1/8th cup of finely chopped parsley leaves
1. Preheat your oven to 500 degrees F.
2. Line a baking sheet with foil (brush with some olive oil, or spray with nonstick spray).
3. Brush each fillet with about 1 tablespoon of olive oil on each side and salt and pepper. Rub both sides of each fillet with just shy of 1 tablespoon of olive oil, and season with salt and pepper. Cover the fish with overlapping pieces of potato. Sprinkle with additional salt and pepper and drizzle with a bit more oil.
3. Roast in the oven for 12 minutes, then turn your oven to broil and broil the fish for 2 minutes.
4. Make the lemon butter sauce: melt the butter in a skillet over medium heat. Cook slowly until it starts to brown at the edges. Take the skillet off the heat and carefully stir in the lemon juice. Add the salt and pepper, lemon zest, and parsley.
5. Serve the fish with a few spoonfuls of sauce over the top of each fillet. Season with any additional salt and pepper and be sure to bring additional sauce to the table.
Musical Pairings: American Analog Set – Know By Heart + Potato-Crusted Snapper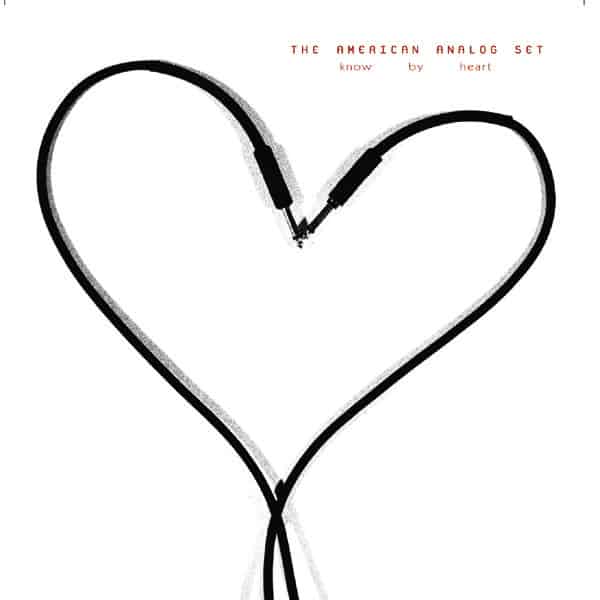 Today's recipe combines light, flaky and moist red snapper with thinly-cut potatoes. The balance of the light fish with the heavy potatoes almost disguises the fact that this is still a very simple, easy recipe. The potatoes are tiled like scales across the snapper creating a layered, textured appearance. The dish makes for a fantastic meal for two at home with a glass of white wine. For all of these reasons, American Analog Set's album Know By Heart is a great pairing for our potato-crusted red snapper. The droning pop music crafted by Austin, Texas' American Analog Set is soothing and warm: enveloping the listener like a blanket as he/she sits cuddled around a fireplace. Know By Heart is textured and light, but minimalist; and although it never raises above "quite and reserved", it remains engaging and clever. Head over to Musical Pairings' home for the full review. –Matthew