If I could fly on planes every day, I think I could genuinely write a book. I'd cover chapters above the clouds, land somewhere inspiring and be off again–just me and my notebooks. I'm not sure why, but thoughts just seem to be clearer when you are gliding miles and miles above the whole world as it continues to spin. I sometimes imagine myself sitting on a plane whenever I have a big decision to make: what would I do if I was flying right now? What terrifies some people frankly calms me. I love flying. I love sitting next to a window and looking above the clouds, peering over the life below (school yards, corn fields, mountains, grocery store parking lots, parks, roads). I think about the greatness of the life below and the distances we travel. Above the clouds, we are merely dolls, suspended. Waiting to get to our destination.
When I am flying, I am reminded of the many great things life has to offer: the changing of the seasons, steaming hot mugs of hot cocoa, the purity of love, exhilaration of success, the ability to dive headfirst into something that scares you and not question it, the value of pursuing a dream. And somehow, this brings me to apple butter. The kind that is velvety and creamy, rusty-colored and spiced. The kind you could eat with a spoon out of a jar, sitting in your pajamas and reading the New York Times on a cool and crisp morning.
I must admit, in the Fall, I mourn my summer fruit. I bite into peaches that aren't quite as juicy and ripe–the last of the season. With a sigh, I turn to apples. I thought about apples a lot the last time I was on a plane for some reason. They are so wholesome and nutritious, fresh and full of life in their crispness. The thought of apples got me thinking about how much I love this time of year, how much there is to look forward to. In that brief period of time that I spent above the clouds, I realized how much greatness lies in a great apple. How much potential….For a great apple butter.
As it happens every year around this time, I receive bag-fuls of apples from my parents' tree, and this time, instead of making apple sauce, I decided I would try a hand at apple butter. I pieced together a recipe with the help of the lovely Wendy (of Sunchowder's Emporia Jams) and Kim Broyce's recipe in her Good to the Grain (still obsessed…esp. now that I know she is so sweet on Twitter!). I used orange juice for my version and a few strips of lemon zest. As it bubbled away on the stove for several hours, my entire house was encased in the smell of Fall.
Apple Butter
greatly adapted from Good to the Grain and a recipe shared by Wendy of Sunchowder's Emporia Jams
* makes about 4 jars-worth
about 4 pounds of apples, peeled, cored and cut into small cubes
2 long strips of lemon zest
3 cinnamon sticks
6 cloves
3-4 tablespoons of brown sugar
3 cups of orange juice
1. Place the cinnamon sticks, cloves and lemon zest in a small piece of cheesecloth and tie it into a little pouch.
2. Put the apples, the spice pouch and sugar into a large pot. Pour in the orange juice and bring to a boil.
3. Reduce the temperature to a simmer, and cover. Simmer for about an hour, stirring occasionally.
4. Remove the spice pouch from the apples. If you like, put the lemon zest back in (you can blend it into the apple butter and it will give it a more pronounced citrusy flavor).
5. Uncover the pot and simmer for another hour to two hours, stirring occasionally (this will keep the butter from burning). If you feel that the mixture is getting dry, add in a little bit of water or orange juice. The apples will be reduced and the mixture will become more concentrated and rusty-colored.
6. Use a hand blender to blend the mixture to a creamy, smooth consistency.
7. Pour the apple butter into clean jars once it's cooled a bit. Store in the refrigerator.
Musical Pairings: Washed Out – Life of Leisure + Apple Butter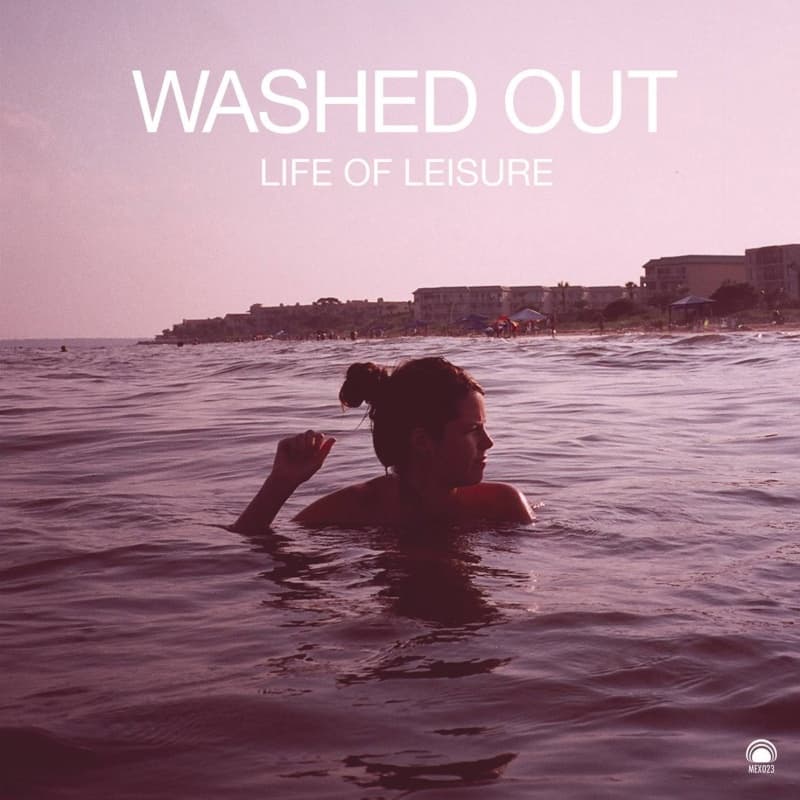 Smooth. Luscious. Sweet, but not sugary. Kasey's apple butter recipe is strides beyond store bought products. It features hints of cinnamon and subtle spice. It is a great way to hold onto the memories of summer for a little longer into the Fall and coming Winter. And in that way, it pairs perfectly with one of my favorite EPs from this year: Washed Out's Life of Leisure. Read more at Musical Pairings' home. –Matthew