The first time I purchased a real vanilla bean, I couldn't help but scoff at the expense–I could hardly justify it. Dropping almost $10 on 2 pods that seemingly had a limited lifespan seemed extravagant to me. And so, it is no surprise that it took me nearly 26 years to finally buckle. My first vanilla bean recipe was a classic: vanilla bean ice cream. It was absolutely as divine as I had hoped and the experience made me a little less frugal about vanilla (I've since also purchased my first dozen of farm-fresh eggs for an exorbitant price).
In any case, my point is: if I was willing to splurge every once in a while on clothes, restaurant meals and plane tickets, why shouldn't I be allowed to make food splurges? Generally speaking, spending more money on food is actually not only satisfying, but healthier. Those farm-fresh eggs that I bought were laid on the day that I bought them, by chickens that actually probably looked like real chickens. And a vanilla bean–though seemingly an unnecessary purchase–can actually transform plain whipping cream into something out of this world delicious. I'm not saying I'll be stocking up on vanilla bean pods (or buying farm fresh eggs) every week, but when the opportunity arises (such as an occasion or a dinner party), it's most satisfying to be able to treat yourself (and your loved ones).
This peach-vanilla bean ice cream is a recipe from one of my newest cookbooks–The Blackberry Farm Cookbook. It's one of the most beautiful cookbooks that I own, and has some incredibly inventive dishes (not to mention a whole section on fried chicken). This ice cream was called simply "peach ice cream" in the book, but I feel like the name isn't exactly accurate. What it really tastes like is real vanilla bean custard, studded with chunks of peaches. Chef Sam Beall suggests that a ripe peach and a vanilla bean make a really beautiful marriage and I couldn't agree more. The texture of a perfectly ripe peach is an incredible complement to luxurious, vanilla bean seed-studded custardy ice cream. It is a great first date in a bowl: pleasantly unexpected, refreshing, and leaves you thinking about the next time you'll get to see it. Which is, precisely how I feel now that it is all gone.
Peach-Vanilla Bean Ice Cream
adapted from The Blackberry Farm Cookbook
*makes 1 quart
2 cups of heavy cream
1 vanilla bean
6 egg yolks
1/2 cup and 2 tablespoons of sugar
2 large ripe peaches (yellow or white or a mix of both)
1. Combine the cream with the vanilla bean seeds (scrape them into the cream using a knife) in a medium pot over medium-high heat. Stir to mix and remove from the heat as soon as the mixture just begins to simmer.
2. Next, whisk the egg yolks with 1/2 cup of sugar until pale yellow. Continue whisking as you pour the hot cream into the yolks in a steady stream.
3. Pour 2 cups of water into a small pot and bring to a simmer. Pour the ice cream base into a heatproof metal bowl and set it over the pot, stirring for 5-10 minutes (until the mixture coats the back of a wooden spoon). You can also do this over a double broiler.
4. Transfer the custard to a bowl, cover and refrigerate for several hours (until completely chilled).
5. Process the ice cream in an ice cream maker according to instructions. About 10 minutes into the processing, peel and core the peaches and mash them with a potato masher. Stir in the two tablespoons of sugar.
6. When the ice cream is nearly done, add in the mashed peaches (along with any accumulated juices). Once incorporated, transfer the ice cream to a freezer-safe container with a tight-fitting lid. Freeze until firm.
Musical Pairings: Jens Lekman – Night Falls Over Kortedala + Peach-Vanilla Bean Ice Cream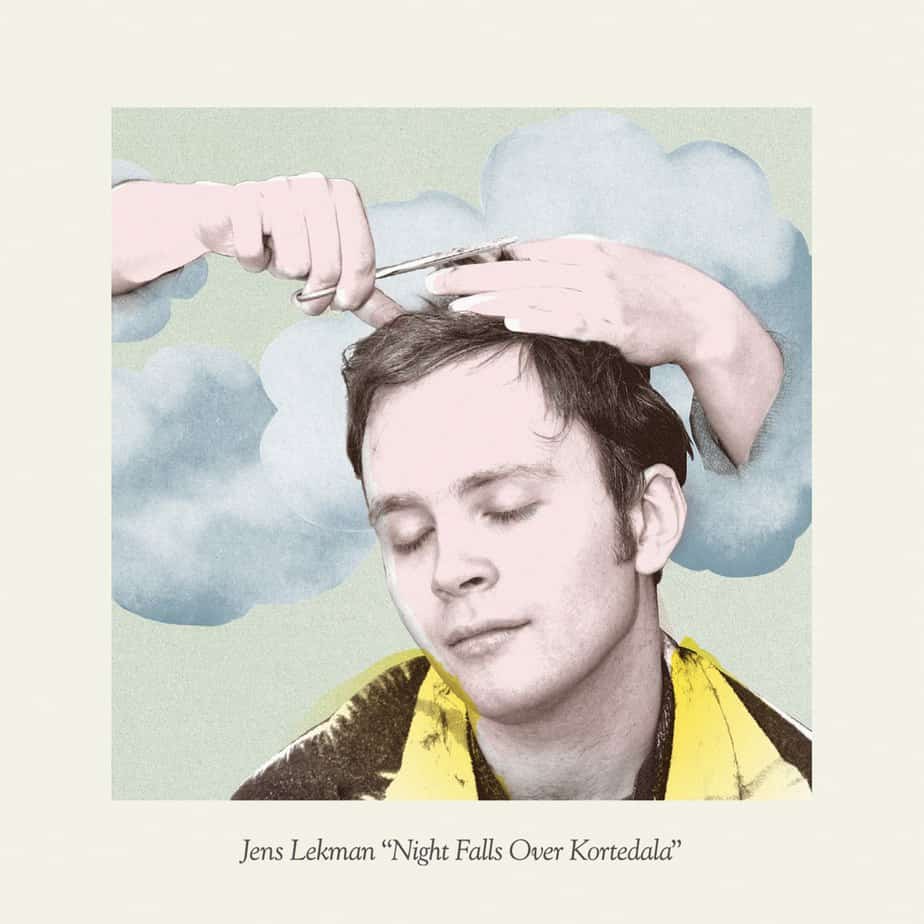 Kasey's latest flavor of homemade ice-cream is peach-vanilla bean, which tastes exactly how you'd expect a great peach-vanilla bean ice cream to taste: sweet, light, fruit-filled and uplifting. This flavor combination makes Jens Lekman's album Night Falls Over Kortedala a perfect pairing for this recipe. It is a silly, romantic album that is joyous and tastefully over-the-top. More over at our music home base: Musical Pairings. –Matthew