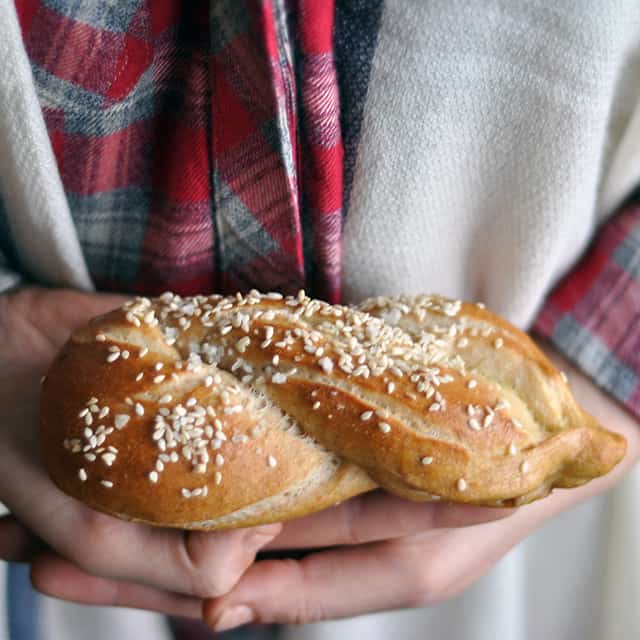 I've been thinking about fear. Where it comes from and how to let it go. You see, I spend and have spent a lot of time being afraid.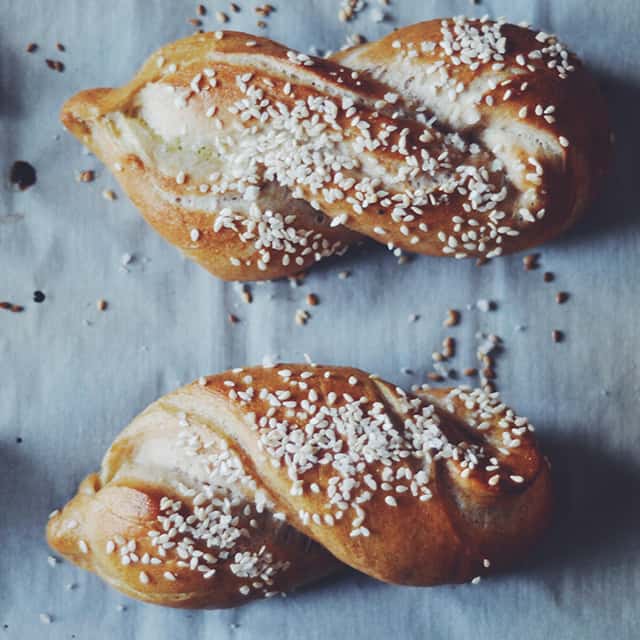 I was afraid to have a child, lest it should alter the course of my life indefinitely (it did). I've been afraid to leave jobs that I've hated because being without a job was terrifying and not knowing what's next was equally so. I've been afraid of days or weeks spent living without routine. Nothing is scarier to me than a wide open calendar. I have been equally afraid of being needed and not being needed. I've been scared to spend money that I have and money I don't have. I have been afraid of change — so much so that I have lived in the same small two-bedroom apartment in San Francisco since I graduated from college; I'm nearly 33!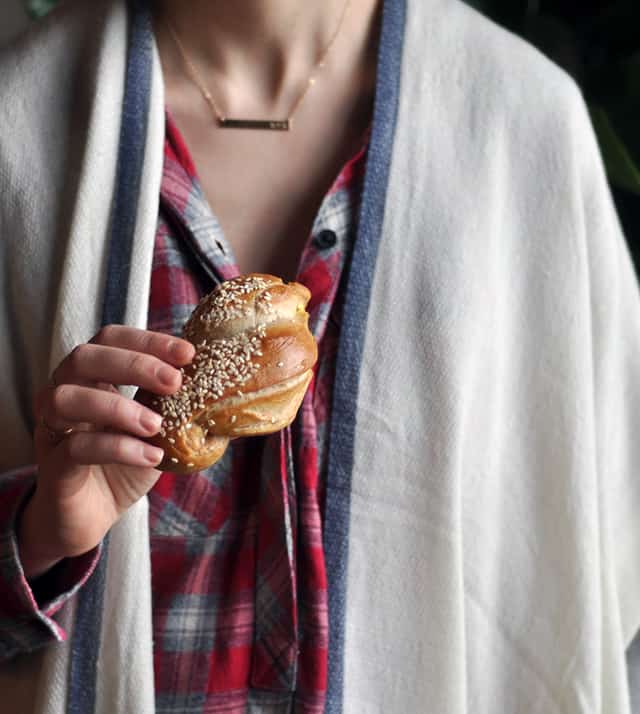 There is comfort in fear. And I haven't known a life without it.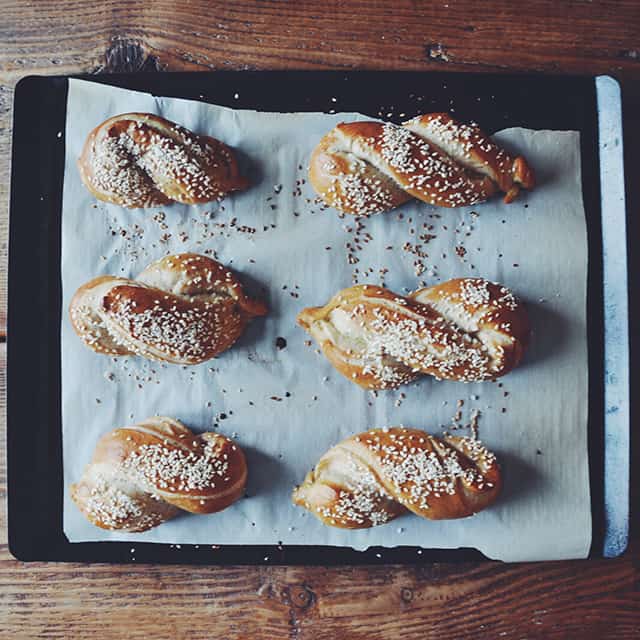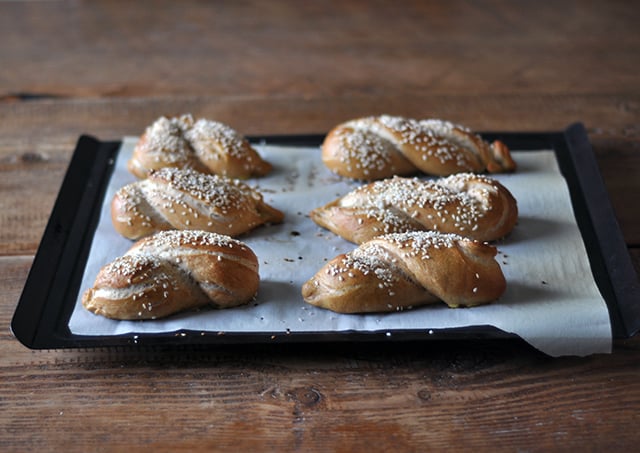 But it is this debilitating, unfounded fear that keeps us attached to places we have outgrown, relationships that anchor us down, careers that make us doubt ourselves, and paths we want to careen off of.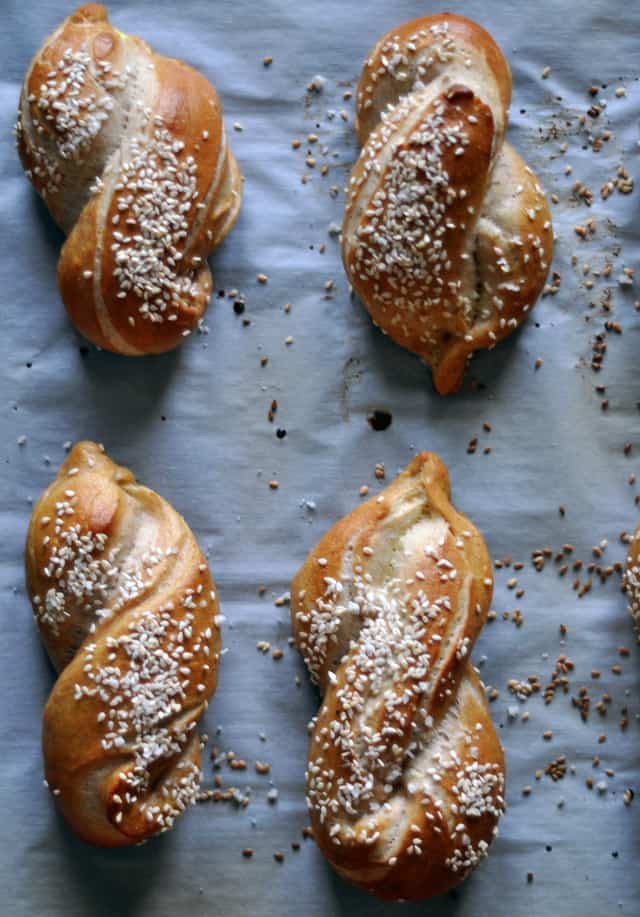 This fear makes us second guess ourselves and what we can accomplish. Last year (2015) I let go of some of this fear and this year (2016) I hope to continue to move further and further away from this place. I want to lock my fear up in a closet and throw away the keys. I want to float in an ocean above this fear, which lurks in the dark bottom. I want to crumple the fear like a piece of paper and watch it become smaller and smaller. I want to breathe out the fear with every downward dog. I want to knead the fear out with my knuckles.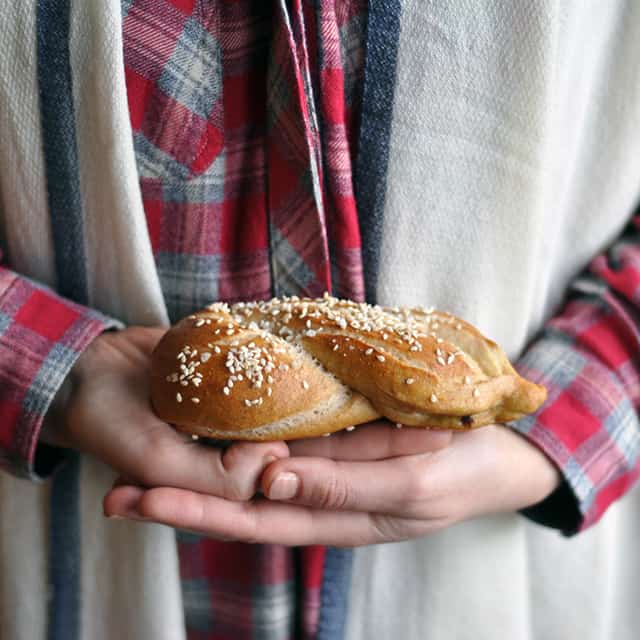 I've already started to. And it feels so damn good.
Sesame Salt Pretzel Twists
Adapted from Sunday Suppers
For the pretzel dough:
1 1/2 cups of milk
1 tablespoon of active dry yeast
1 tablespoon of honey
2 teaspoons of kosher salt
1 1/4 cup of all-purpose flour
1 1/4 cup of whole wheat flour
For the boil:
1/3 cup of baking soda
1 tablespoon of kosher salt
For the finish:
1 large egg yolk
2 tablespoons of milk
sesame seeds and French Gray sea salt, for sprinkling
1. Add the milk to a small pot and heat over medium until it just begins to bubble around the edges. Pour in the yeast and honey, then transfer to the bowl of a stand mixer fitted with a paddle attachment.
2. Combine the salt and flours together in a medium bowl and pour half of it into the milk mixture. Beat slowly to incorporate before pouring in the rest. Mix for about five minutes, then switch to a dough hook and mix on low-medium for another ten minutes (the dough should be stretchy and tacky).
3. Grease a large bowl with oil or an oil spray, then place your ball of dough into the bowl and cover with plastic wrap. Let rest for 1 1/2 hours (or until it is doubled in size).
4. Preheat your oven to 450 degrees F and line a baking sheet with parchment paper.
5. Generously sprinkle a workspace with flour and place your dough on top of it. Use a pastry cutter to cut the dough into 12 pieces. Roll each piece into a thin log and twist each one over itself, tucking the ends under (you can also check out a pretzel-shaping tutorial if you choose to shape your dough into a traditional pretzel shape).
6. Bring a large pot of water to a boil, then add the baking soda and salt. Once the water is boiling, dial down the heat to a simmer. Add two pretzel twists in at a time, cooking each for about 20 seconds before flipping and cooking for another 20 seconds. Transfer pretzels to a wire rack to dry while you prepare the rest.
7. In a small bowl, combine the egg and two tablespoons of milk. Use a fork to gently beat the mixture together. Use a silicone brush to brush the tops of the pretzels with the glaze then sprinkle with sesame seeds and sea salt.
8. Place the baking sheet in the oven and bake the pretzels for about 8-10 minutes, or until they are golden brown. Cool the pretzels on a wire rack and eat warm, plain or with mustard.