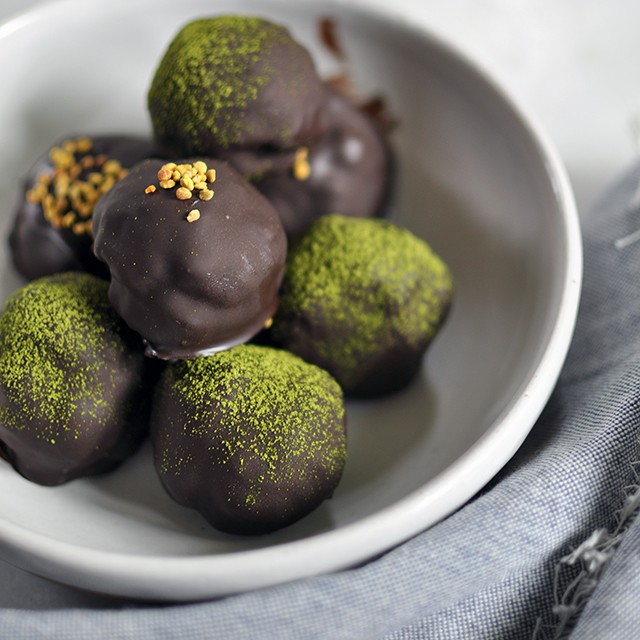 This is a sponsored post in partnership with the California Walnut Board.  All words and opinions are our own. Thank you for supporting the brands that help us do what we do!
Before we moved to Seattle, I worked at a startup in San Francisco that had an on site culinary crew. In addition to cooking up healthy lunches, they also made a daily 3 pm snack for the team (I realize how ridiculous this sounds to 99% of America…). Snacks varied from popcorn and granola bars to a variety of energy balls which I initially never wanted to eat. But one day, I looked at the long list of ingredients, which included cocoa powder and protein powder, and dug in. I was pregnant with twins, and starving.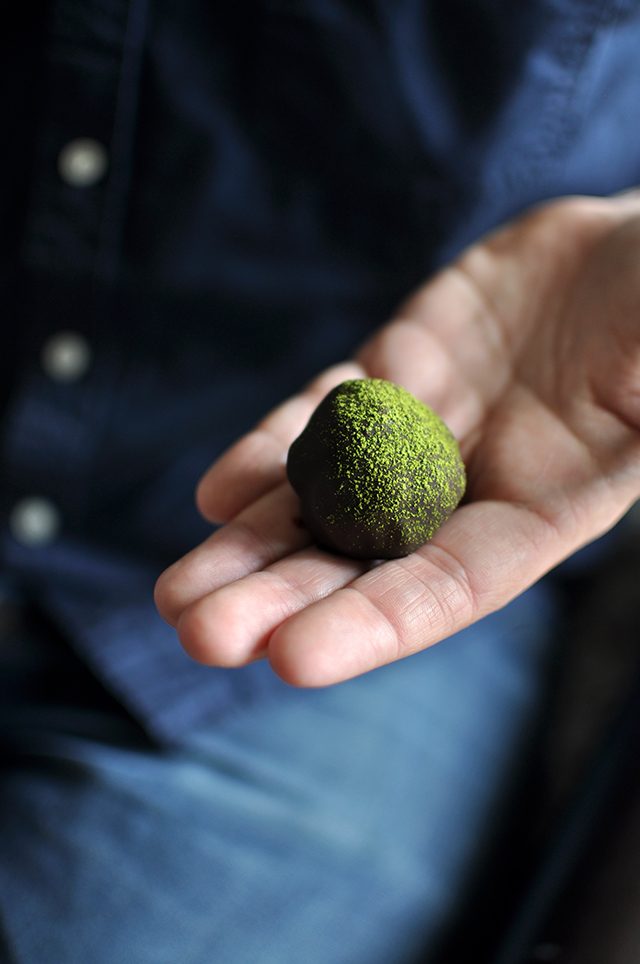 I was pleasantly surprised that "energy balls" was just a cute name for what I would otherwise consider raw cookie dough or granola bars. They might be healthy, but they taste like dessert. Dessert sweetened with dates and dried figs or honey, but still. You get my drift.
After that first try, I was always one of the first people to line up to taste test whatever was the latest and great flavor of the day. Energy balls rarely failed me (except the ones rolled in coconut flakes). There are a few reasons why I'm particularly fond of this sort of treat: for starters, it requires virtually zero prep time. In fact, all you really need is a food processor, and a few pantry staples. Second, they can be enjoyed by people with gluten allergies, vegans, and those who are eager for a sweet treat, but trying to watch their carb intake. Third, they can be boosted with a variety of healthy additions, like chia seeds, bee pollen, and matcha.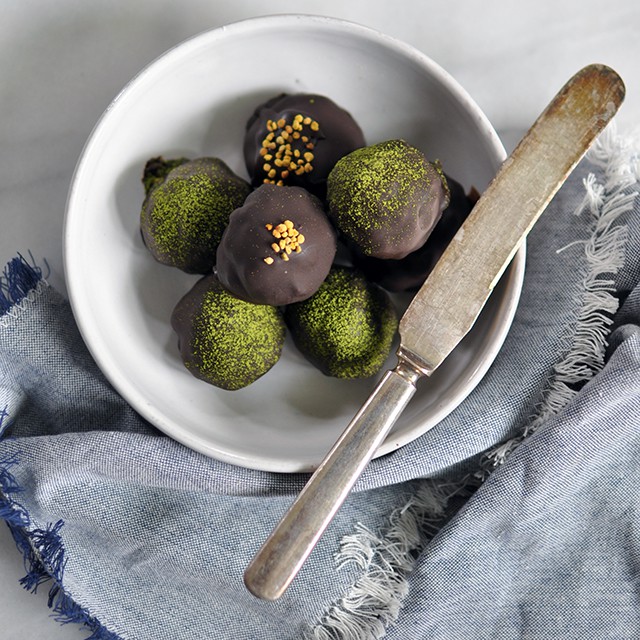 There really is no limit to what you can do with these! They're almost truffle-like in nature, and to make them even more dessert-like, I dipped them in a quick-hardening chocolate magic shell (an idea inspired by this recipe). The leftovers, by the way, are perfect drizzled over ice cream. Sprinkled with some pretty things (like the afore-mentioned bee pollen or matcha), they're elevated from "balls" to "bites."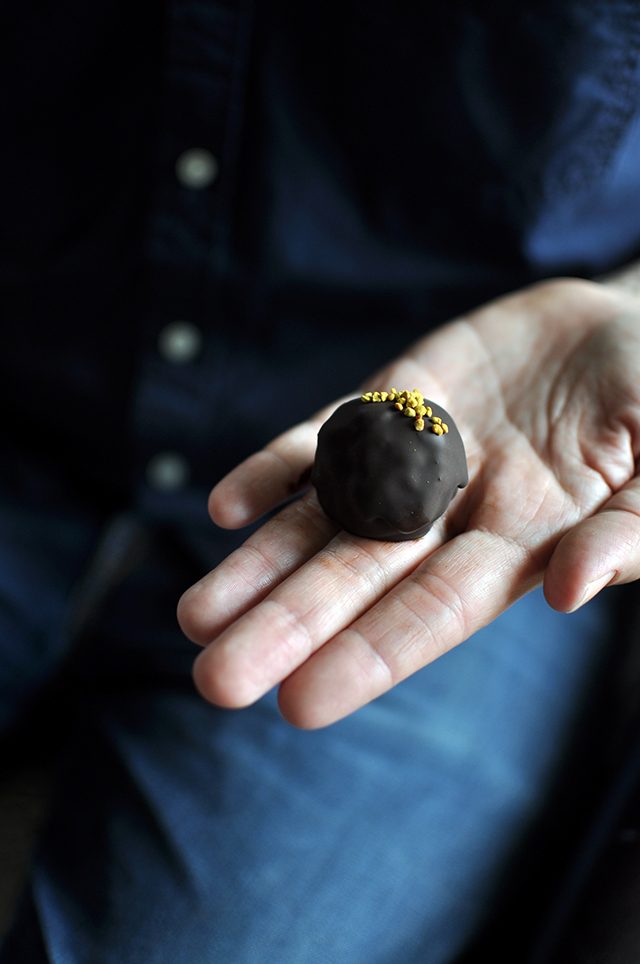 This recipe makes about 8 bites: they're pretty rich, so you probably won't eat more than one at a time. Keep these stored in the refrigerator, and try to consume them within a few days for maximum freshness.
Mystic Walnut Energy Bites
For the energy bites:
1 cup of walnuts
5 pitted dates
1/4 cup of coconut oil, at room temperature
1 teaspoon of vanilla extract
generous pinch of kosher salt
1 tablespoon of cocoa powder
For the Magic Shell:
1/2 cup of semi-sweet chocolate chips
1 tablespoon of coconut oil
bee pollen and matcha powder, for dusting
other garnish options you can try: French Gray sea salt, cacao nibs, and sesame seeds
1. Combine all the ingredients in a food processor and pulse until mostly smooth (small chunks of walnuts are ok).
2. Use a cookie scoop to form the mixture into about 8 balls and place them on a foil-lined baking sheet. Place the baking sheet in the the freezer for about 30 minutes.
3. Combine the chocolate chips and coconut oil in a small tupperware and microwave on high for 30 seconds. Stir together for about a minute, then microwave for another 30 seconds. Stir to melt the rest of the chocolate.
4. Remove the chilled walnut bites from the refrigerator. Dip them into the magic shell and place back on the foil-lined baking sheet. Before the chocolate has time to harden, sprinkle with bee pollen and matcha powder.
This is a sponsored post in partnership with the California Walnut Board.  All words and opinions are our own. Thank you for supporting the brands that help us do what we do!