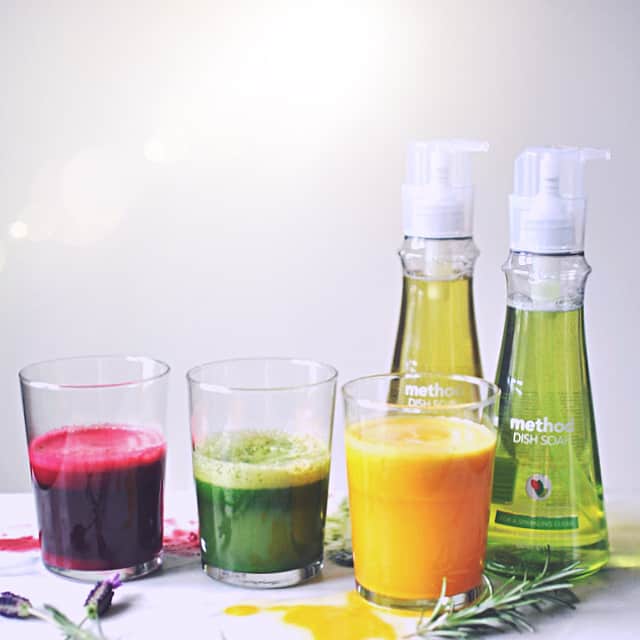 This is a sponsored post in partnership with method.  All words and opinions are our own. Thank you for supporting the brands that help us do what we do! #fearnomess #stylebymethod
It's taken me a long time to accept a messy kitchen and truth be told, I'm still learning to be ok with a sink full of dishes, a countertop covered in vegetable scraps, and the remains of the work still clinging to my cupboards. More often than not, messiness gives me great anxiety. So when method approached us to let it go, so to speak, and to allow ourselves get messy without fear, I was intrigued to not only play around with colorful ingredients, but to practice my own version of self-therapy.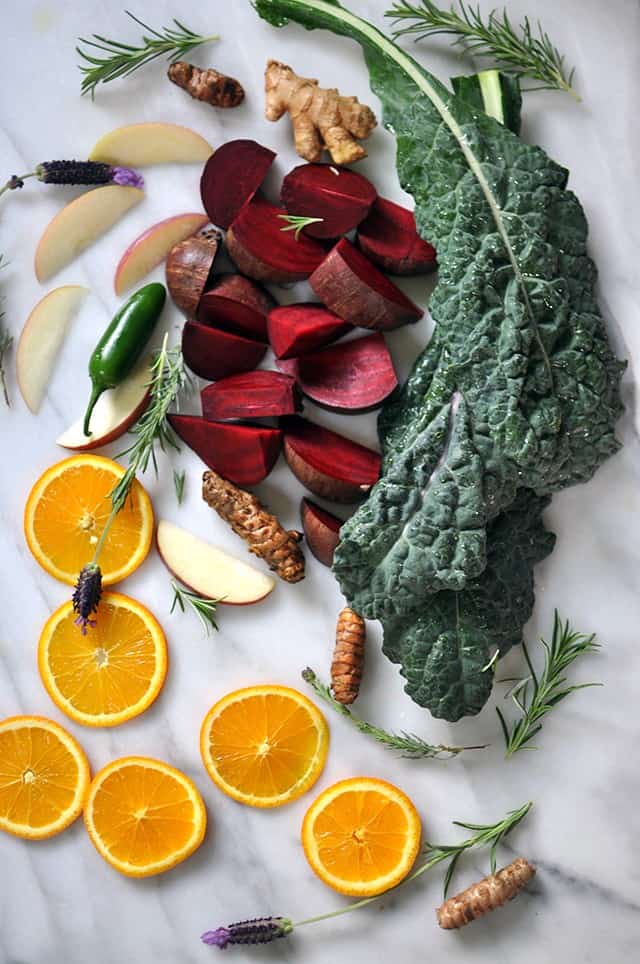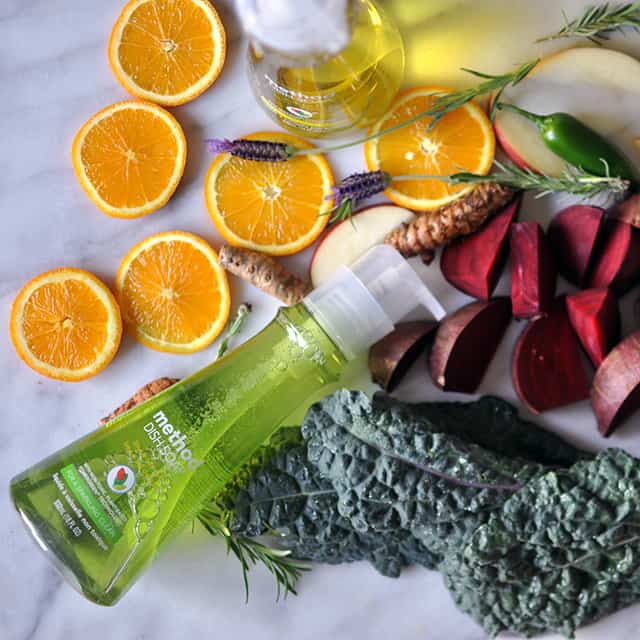 Becoming a mother has been both one of my greatest joys in life as well as one of my biggest challenges. All of my neuroses have been aggravated and challenged over the last three and a half years. Once the twins arrived, I thought I'd never regain my sense of calm.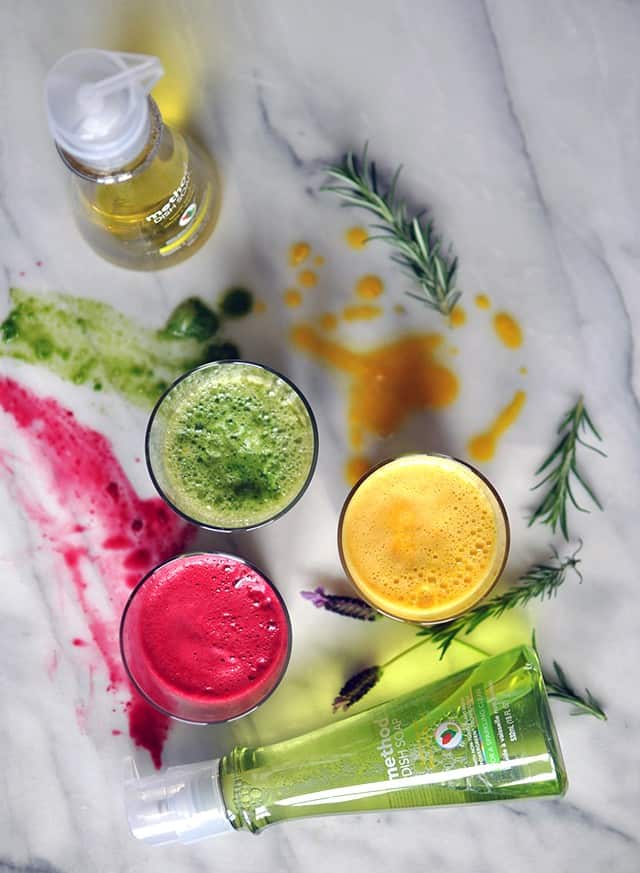 But slowly, I've started to accept the beauty in the chaos, the magical moments hidden in the messes. It is not perfect. Most of the time, it's very, very far from perfect. But day by day, I feel more and more grateful for this imperfect life, complete with all the messes. I feel more in control.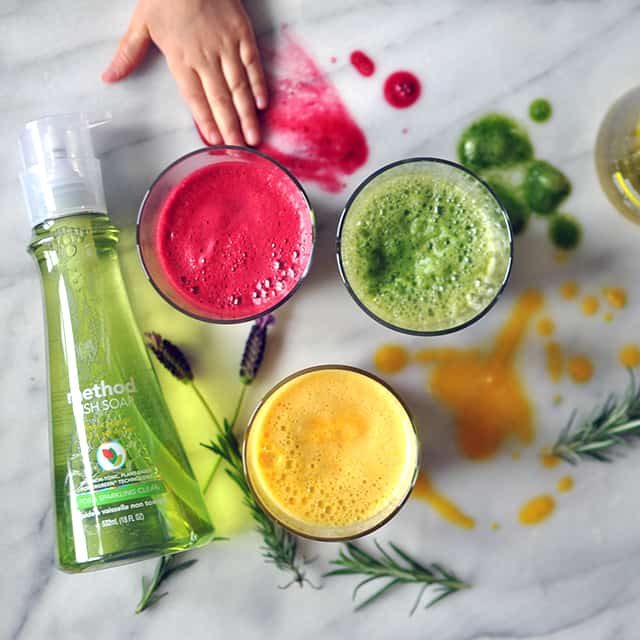 Matt jokes around that every day we're fighting a losing battle to try to 'reclaim' our house from our kids after they go to bed (toys put away in baskets, dining room table thoroughly scrubbed, kitchen floor swept). I'd argue that we're not losing the battle. Our new (old) house feels lived in. Sure, there are frequent spills and stains and A LOT of counter wiping. But overall, we somehow manage to stay sane.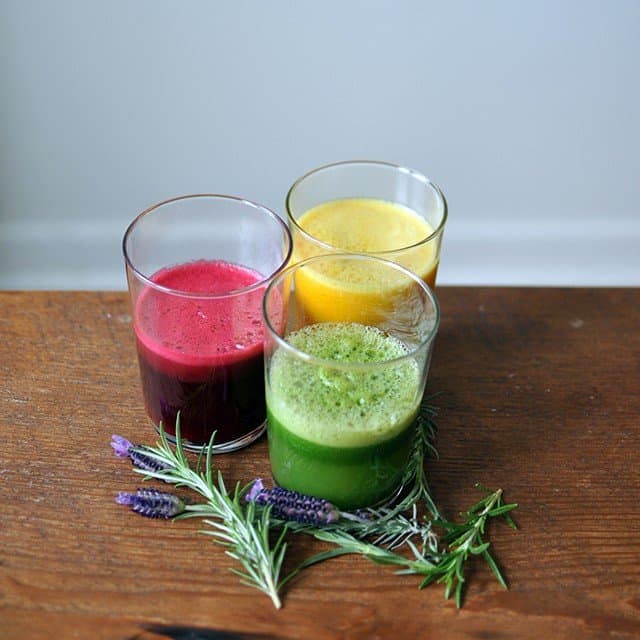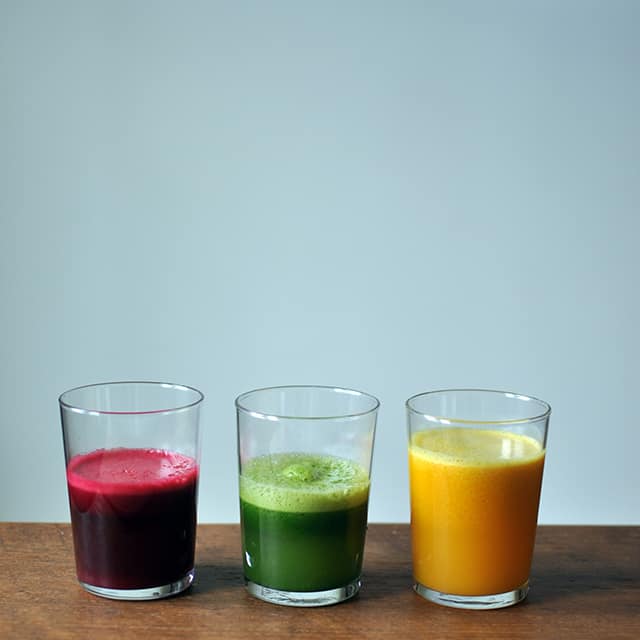 I've long had a habit of stocking up on method's dish and hand soaps (probably because of my aforementioned fear of messes!) and now that I'm a mom, I'm more committed than ever to using products that are people, animal, and environmentally friendly. With scents that smell like my garden, my favorite produce, and a summer afternoon, I find that getting messy around our house and now in our backyard (!!) is that much more fun and stress-free.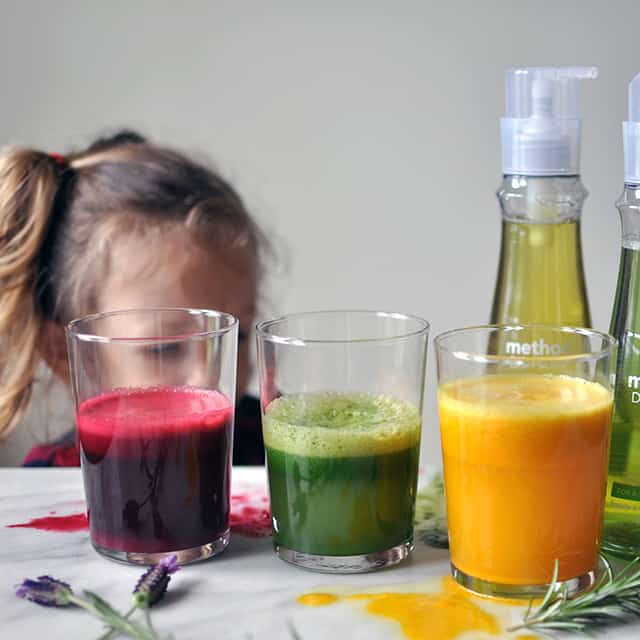 We're not proponents of replacing meals with juice, but we enjoy adding fresh juices to our diets when we can because we feel they're not only healthy but delicious. We make juice using our Hurom Slow Juicer.
When my mom was recently in town from the Bay, we pulled out all the stops: stocking up on tons of fruit and veggies and making a juicefest at home. Here are a few of the juices we made. I'd love to hear what your favorite juice combinations are, too!
Beet, Ginger, and Apple Juice
earthy, zingy, and slightly sweet
2-3 medium beets
1 small knob of ginger (about 1/2 thumb's length)
1 large apple
Kale, Apple, and Jalapeño Juice
sweet, with a slight kick on the finish
3-4 kale leaves (stalks removed)
2 small apples
1/2 jalapeño, seeded and cored
Turmeric, Orange, and Apple Juice
assertive (esp. if you use a heavy hand with the turmeric), warming, and sweet
1 large apple
1 large orange, peeled and cut into wedges
2-3 small knobs of turmeric (more or less, to taste)
This is a sponsored post in partnership with method. All words and opinions are our own. Thank you for supporting the brands that help us do what we do! #fearnomess #stylebymethod