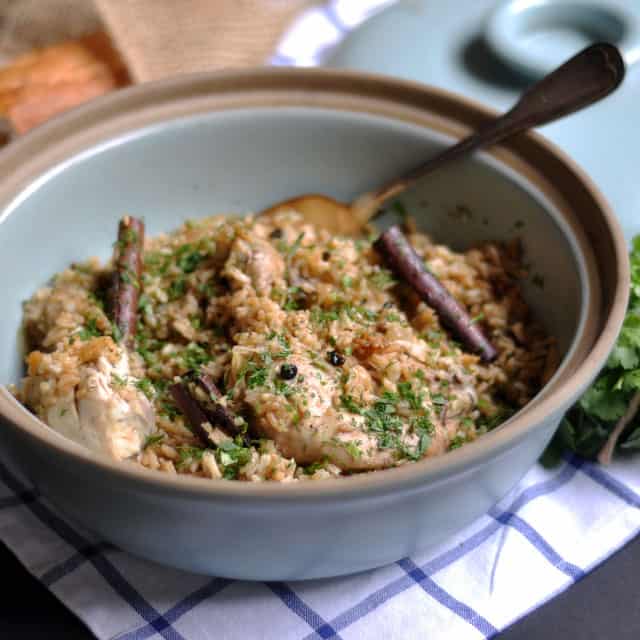 I don't talk much about it here, but when I was quite small, I lived in Israel for almost two years. It was there that my pale Russian skin received a sun-kissed glow and, I like to think, I developed a taste for hummus. Our stay was brief; like many Jews who took the opportunity to flee the Soviet Union when they could, my family escaped in search of a better life. Our ultimate destination was the United States, but those years in Israel, where I attended 1st and 2nd grade, learned how to swim, and carried a gas mask to school (that is a story for another time), were a poignant time. Unfortunately, I didn't spend a lot of time exploring Jerusalem and had I, I doubt I would still carry any well-developed thoughts about it. But Yotam Ottolenghi's new book, Jerusalem, written with fellow Jerusalemite, Sami Tamimi, brought me back to a place I haven't been back to and don't think about too often these days.
Yotam, who comes from the Jewish side of the city, and Sami, who grew up on the Arab side, put together a beautiful collection of recipes and stories that illustrate the intricate threads that hold together this great city, and as much as I enjoyed bookmarking dishes I am excited to make, I spent a good afternoon in my own memories.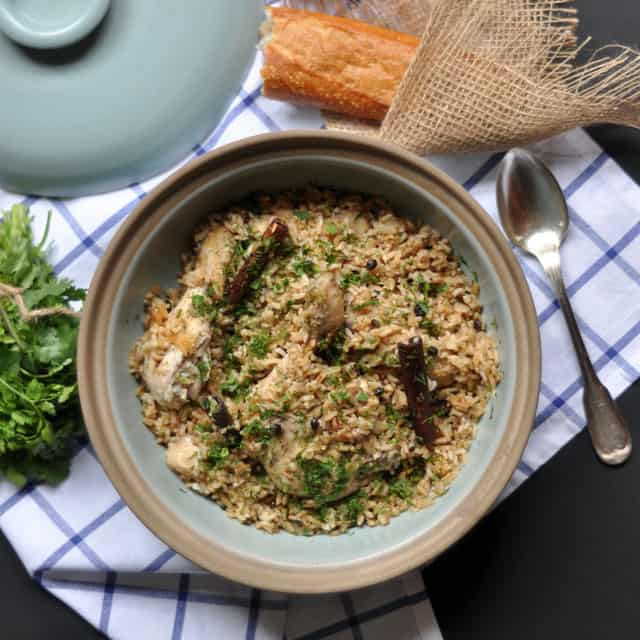 The flavors of Jerusalem — and Israel in general — are big, bold, tart, cooling, minty, syrupy. Recipes jumped out at me from ever corner, and vibrant photos of city life gave me a serious case of wanderlust. There is the Butternut Squash & Tahini Spread drizzled with date syrup which is already on the agenda. The Kohlrabi Salad. Roasted Sweet Potatoes and Fresh Figs. Turkey & Zucchini Burgers with Green Onion & Cumin. And this Chicken with Caramelized Onion & Cardamom Rice dish, which I am sharing with you today.
Perhaps what struck me most about the book is that it illustrates that this multi-cultural city is so passionate about food. Maybe one day, we can all agree on hummus.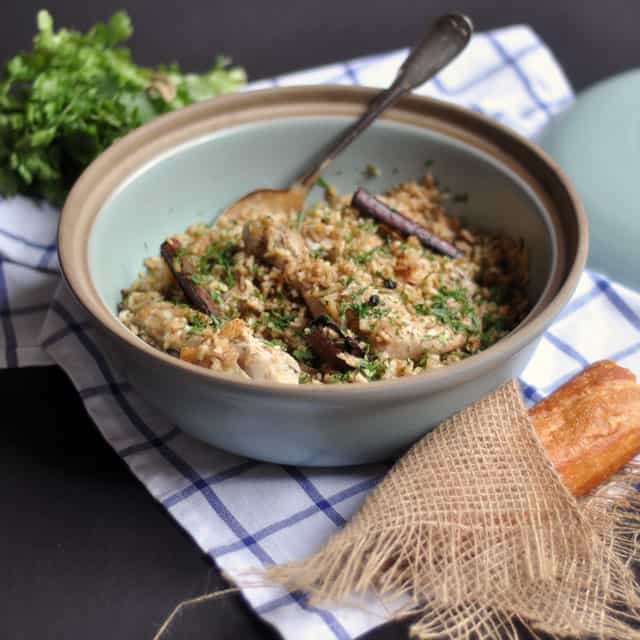 Chicken with Caramelized Onion & Cardamom Rice
*serves four
adapted from Jerusalem by Yotam Ottolenghi* and Sami Tamimi, published by Ten Speed Press**
*Yotam is also the author of another one of my favorite cookbooks, Plenty.
**I must thank Ten Speed Press for sending me a pre-release copy of the book. I was thrilled to have it show up on my doorstep! The book is available for pre-order on Amazon and will be officially released on October 16th. Order yours.
For the chicken and rice:
3 tablespoons of sugar
3 tablespoons of water
2 1/2 tablespoons of barberries (you can sub currants)
4 tablespoons of olive oil
2 onions, thinly sliced
1 whole chicken, quartered, or 2 1/4 pounds of chicken thighs
10 green cardamom pods
rounded 1/4 teaspoon of whole cloves
4 cinnamon sticks (or 2 long, broken in half)
1 2/3 cup of basmati rice
2 1/4 cups of boiling water
1 1/2 tablespoons of flat-leaf parsley leaves, finely chopped
1/2 cup of dill, finely chopped
1/4 cup of cilantro leaves, finely chopped
kosher salt and freshly ground black pepper
For the yogurt sauce:
1/2 cup of Greek yogurt
2 tablespoons of olive oil
1. If you are using currants, skip this step. Combine the sugar and water in a small saucepan and heat over medium until the sugar has dissolved. Remove the saucepan from the heat and add the barberries. Allow the barberries to soak while you prepare the rest of the recipe.
2. Heat 2 tablespoons of olive oil in a sauté pan. Add the onion and cook for 10-15 minutes, stirring occasionally, until it is golden and caramelized. Transfer onion to a small bowl.
3. Combine the chicken with salt, pepper, 2 tablespoons of olive oil, cardamom pods, cloves and cinnamon. Mix everything together with your hands.
4. Heat a large dutch oven over medium-high. Add the chicken, along with the spices, to the pot and cook for 5 minutes on each side. You want it to get golden, and for the skin to crisp up a bit. Use a pair of tongs to remove the chicken from the pot and set aside.
5. Add the rice, caramelized onion, salt, and pepper to the dutch oven. Stir until the rice is coated in the oil/leftover chicken fat. Drain the barberries and add them to the pot. If you are using currents, add them in at this stage. Stir and then re-add the chicken to the pot, tucking it into the rice.
6. Add the boiling water, cover, and dial down the heat to low. Continue cooking, over very low heat, for 30 minutes.
7. After 30 minutes, remove the pan from the heat, take off the lid and place a tea towel over the pot. Replace the lid and let sit for 10 minutes. Meanwhile, use a spoon to stir the olive oil into the yogurt and set aside.
8. Stir in the herbs and use a fork to fluff the rice. Season with more salt and pepper, if desired. Transfer to a serving bowl. Enjoy this dish hot or warm, with a few dollops of yogurt sauce.
Musical Pairings: Grizzly Bear – Shields + Chicken with Caramelized Onion & Cardamom Rice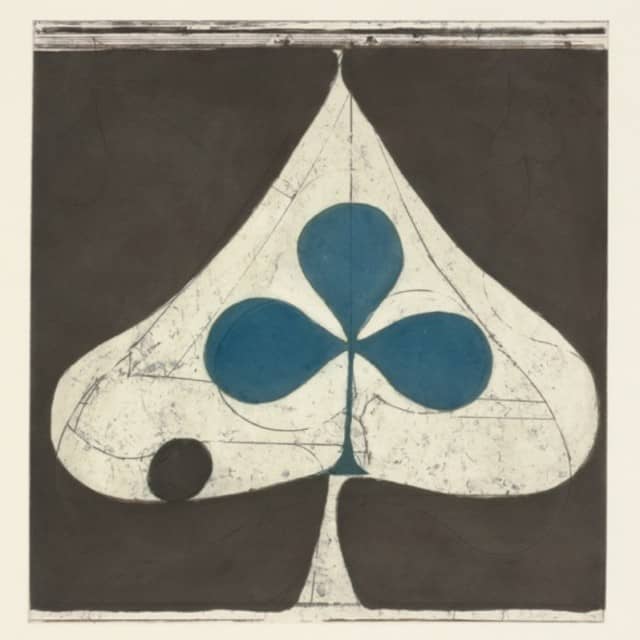 More on the Turntable.