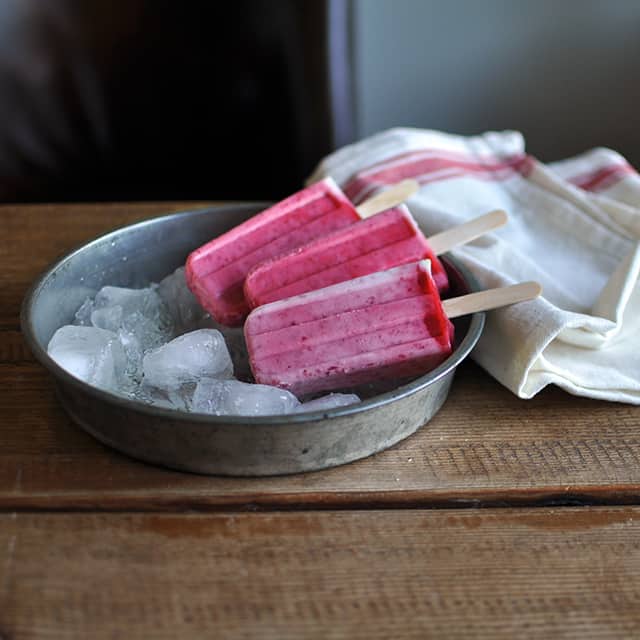 I'm not usually very good at staying silent. I'm often quick to judge and make a statement. In the heat of the moment, I often see things in black and white. Rarely do I admit that most things in life lie somewhere in between. But the gray often signifies an acceptance of discomfort, and most of us prefer to pick a side than remain wedged in between two, even if we don't have enough information to make an informed decision.
The events that have transpired over the last few weeks in the world have left me feeling numb, depressed, and pushed to explore the gray areas. What is wrong? What is right? Who is evil? Who is moral? What should I do? What should I say? Why is this happening? Now? In 2016?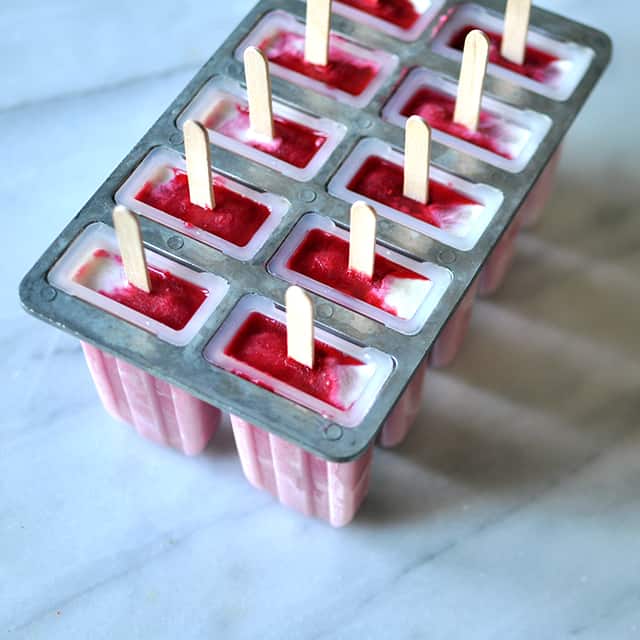 Social media and my Facebook feed have been abuzz with a lot of shouting: speak up! take action! pick a side! The great Elie Wiesel said, "The opposite of love is not hate, it's indifference. The opposite of art is not ugliness, it's indifference. The opposite of faith is not heresy, it's indifference. And the opposite of life is not death, it's indifference."
It is easy to feel like to remain silent is to be indifferent. And to be indifferent is to allow injustices to continue happening around us. But in our trying times, I am focusing on shouting less and listening more. I want to understand first and judge second.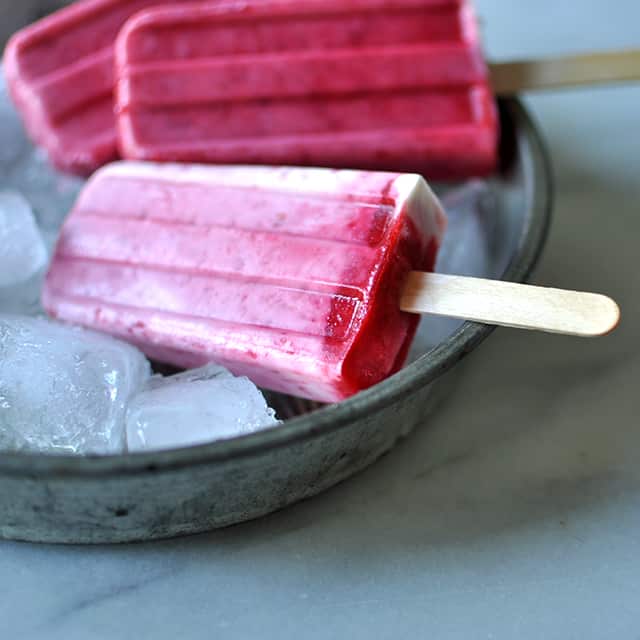 What I will say is that I believe that every one of us deserves to feel safe going on our daily lives, regardless of our race, profession, the time of day, or our location. Every American deserves the right to have a a trial, a judge, and an attorney. I believe that people who take an oath to protect and in turn harm, must be held accountable for their actions. And I also believe that there are really good people in the world of every race, gender, class, profession, shape, and size. These lives, they matter too. I can't bear the idea that there is more bad than good out there.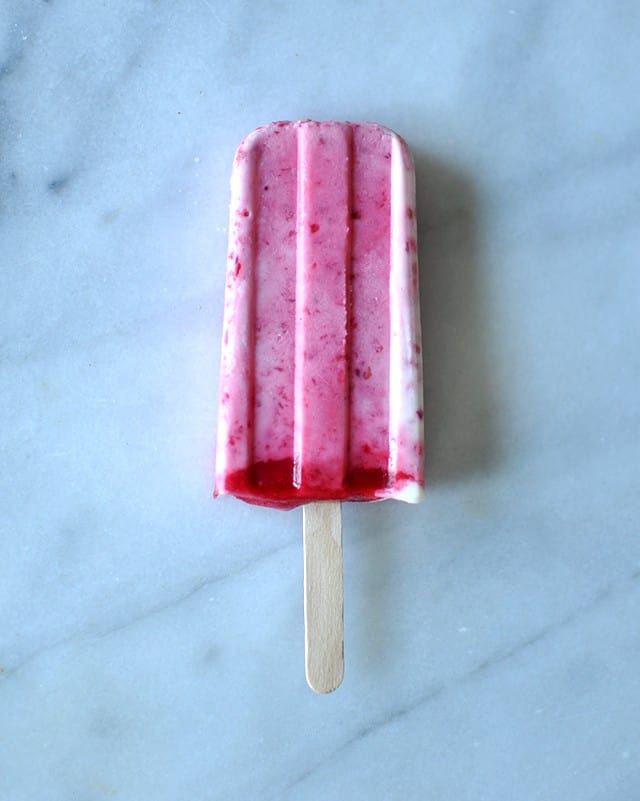 Sometimes, it's hard to know what to say. But saying something  (not yelling, shouting, pushing, shooting) counts. Asking questions counts. Small gestures count. I leave you today with raspberries and cream popsicles. Because I continue to believe that we should not stop enjoying the good things in life.
***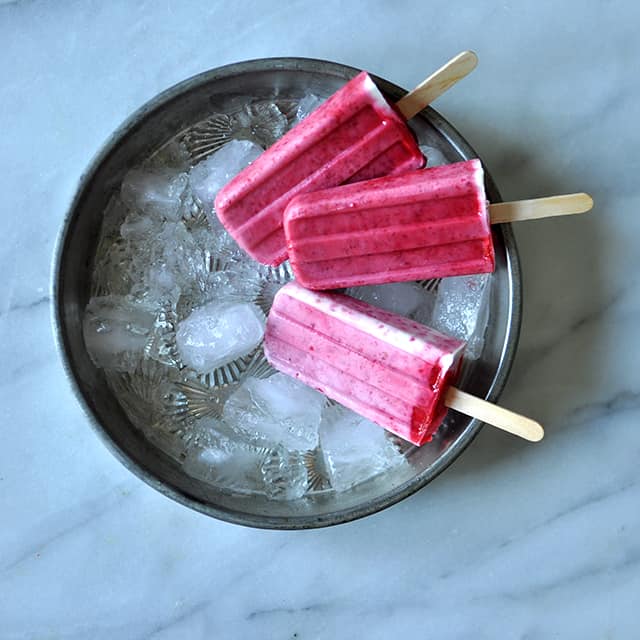 Some might say that making popsicles at home is not a worthwhile pursuit, but I would argue that homemade popsicles are perhaps one of the most rewarding cooking 'projects' you could pursue (aside from homemade bread #worthit). Most popsicles require few ingredients (case in point: our three ingredient grapefruit popsicles), they can be made well ahead of any occasion, and can feed a crowd (just double or triple the recipe).
They're the perfect thing to whip up for a barbecue, or a kid's birthday party, or — let's face it — an adult birthday party. You could make popsicles out of pretty much any fruit under the sky. You could even add booze! Though, adding alcohol requires some know-how as too much could result in slushie-like pops that aren't entirely frozen (go back to your high school science class to figure out that one…)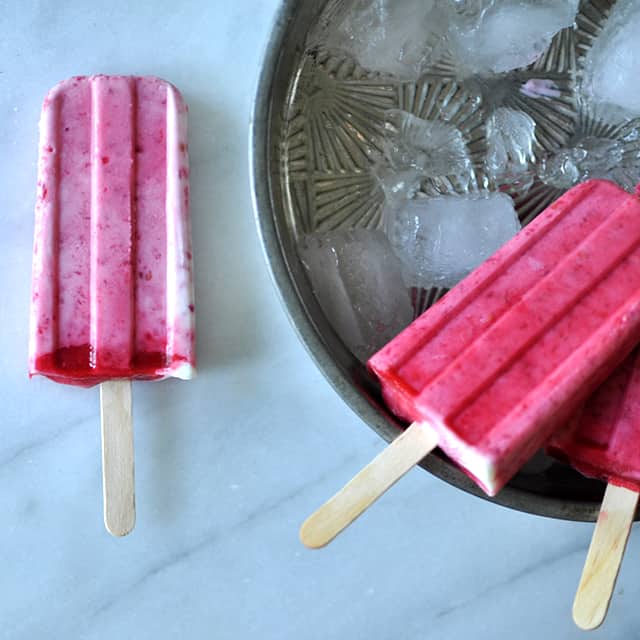 I'm not going to lie, there have been times when I've eaten homemade popsicles for lunch AND dinner, and I didn't even feel guilty about it. There are enough things to feel guilty about in life.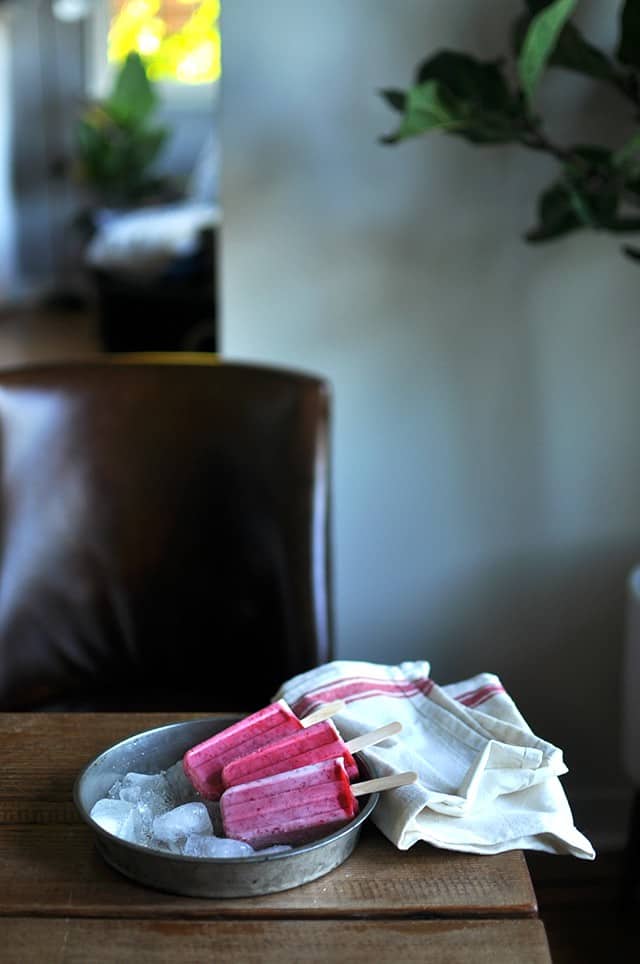 Choosing a favorite 'pop' is a tough one: some days, I want a refreshing fruit-forward flavor that tastes like straight up frozen fruit. Others, I prefer a rich and creamy one. That's the magic of this popsicle. It's both fruity AND creamy. Win win! Plus, Martha Stewart gave it her stamp of approval so I don't know what else you could want.
The recipe, which I barely adapted, comes from Brooklyn's People's Pops. You can find 54 more creative popsicle recipes in their cookbook.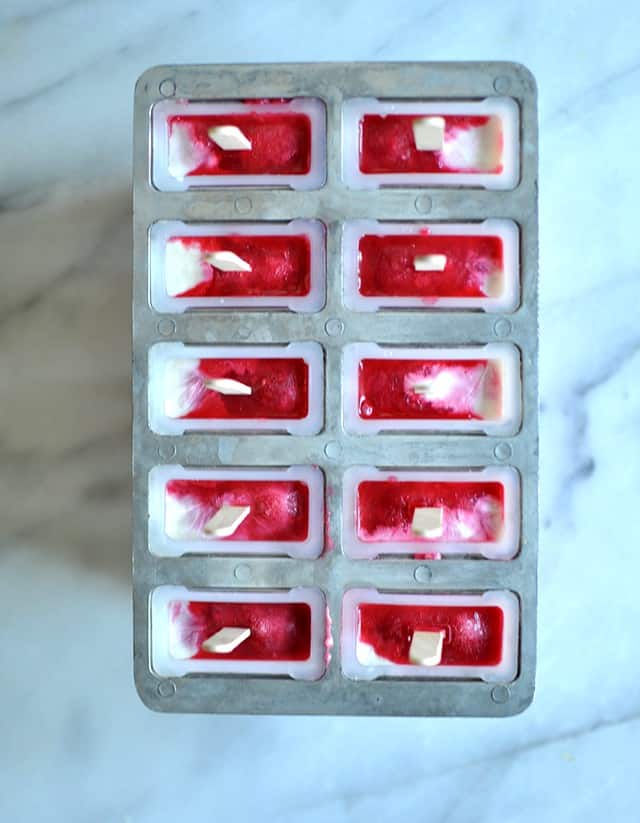 Oh, and I am very unfashionably late to Billy's #popsicleweek, but you can find loads of inspiration for more popsicles / paletas by searching the hashtag.
Be good to each other out there. Together, we are better.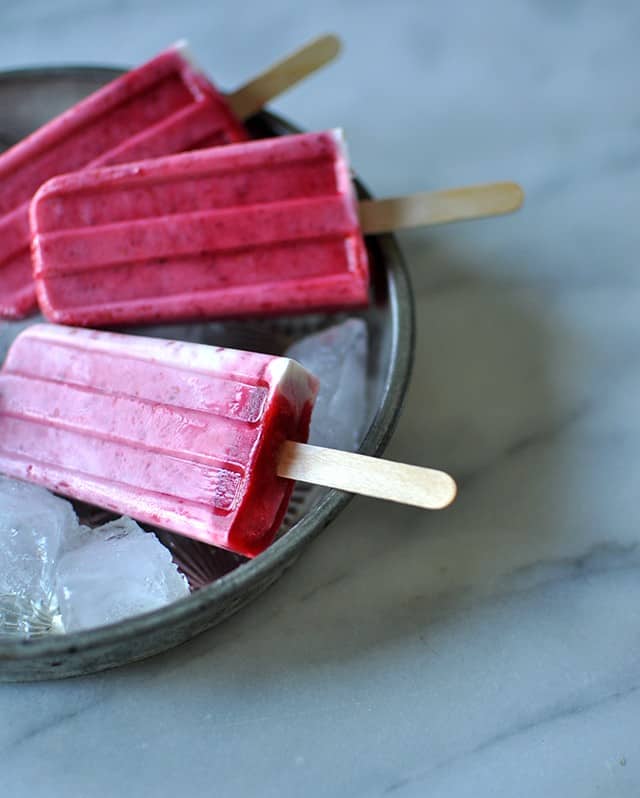 Raspberries & Cream Popsicles
adapted from People's Pops
4 cups of raspberries
2/3 cup of simple syrup
1/2 cup of heavy cream, plus more for the molds
1. Place the raspberries in a blender and purée until smooth. Next, transfer the purée to a bowl and stir in the simple syrup.
2. Pour the whipping cream into the puréed raspberry mixture and stir just once, so that the cream is barely incorporated. Use a teaspoon to pour just a tiny bit of cream into each popsicle mold. Then, pour in the raspberries & cream mixture. Top off with a tiny bit more cream, if desired (I love the marbled pink and white look of the pops this creates). Insert popsicle sticks and freeze the popsicles for a minimum of four hours.