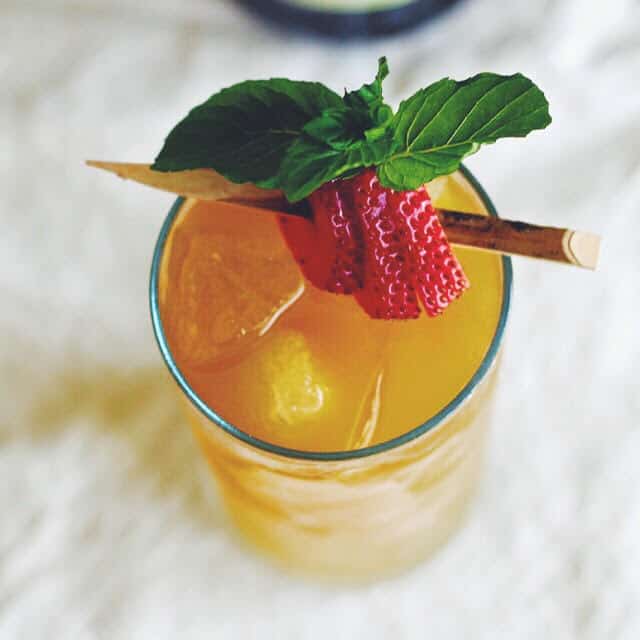 If you're anything like me, you had your first taste of sherry from your parents' or grandparents' cabinet, and it was branded in your memory as an overly sweet drink. I've kept clear of sherry for a long time due to that experience. Thankfully, bars and restaurants are working to (re)introduce their patrons to sherry and all of its delicious varieties.
Sherry is a fortified wine made in a region of Spain known as the Sherry Triangle. The different styles vary tremendously with regards to their sugar levels (presented nicely here thanks to Wikipedia), with the lightest of varieties drinking similar to a basic white wine and others falling closer to dessert wines. I prefer to stick to dry styles of sherry, which pair very well with grilled fish, chicken, and tapas.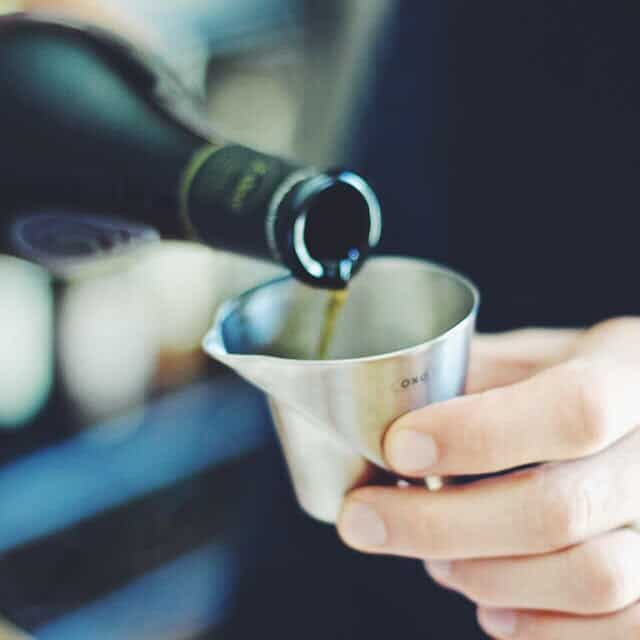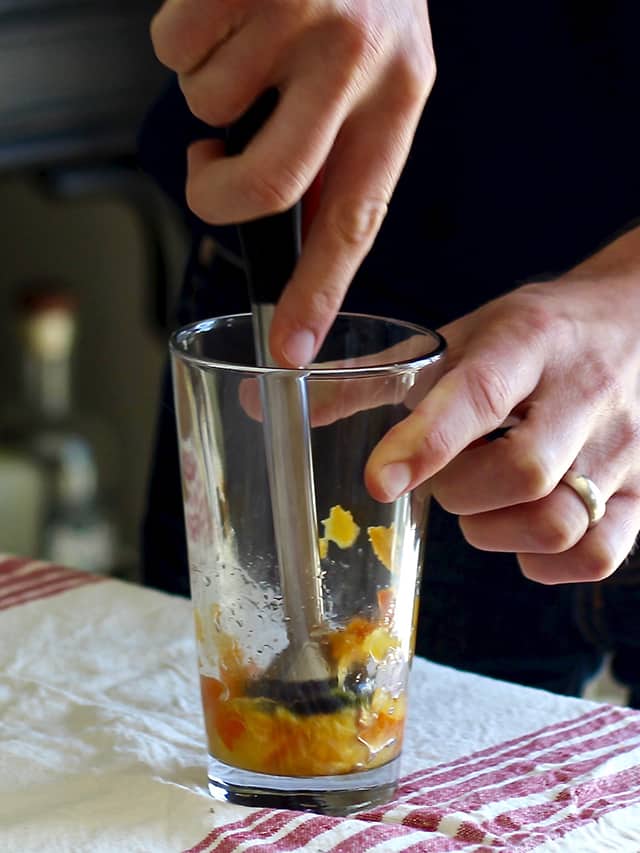 Cocktails are increasingly mixing with—or even featuring—sherry as the main driver of alcohol content. When thinking about how to incorporate sherry into your future cocktails, it's always best to start with the basics.
This is a classic cobbler recipe, including sherry as the base spirit, sugar, fresh fruit, and ice. It's a delicious, low-ABV (alcohol by volume) cocktail for the summer. Try different fruits, syrups, and other spirits/liqueurs to spice up this classic cocktail.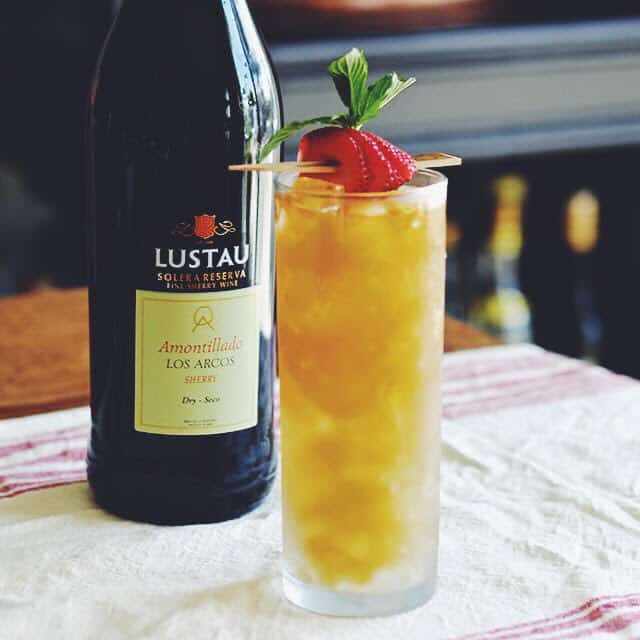 GLASS
RECIPE
3.5 oz sherry (I recommend Lustau Dry Amontillado)
0.5 oz simple syrup (1 part sugar to 1 part boiling water)
2 orange slices
Seasonal fruit and mint for garnish
Muddle the orange slices inside of a cocktail shaker with a muddler (I've really enjoyed the design from OXO, which won't scratch any surface). Add sherry, simple syrup, and ice. Shake for about 15 seconds to dilute and combine all ingredients. Fill a collins glass with crushed ice. Double strain through a fine mesh strainer (like this one from OXO) into the glass to keep out the pulp of the orange. Add any seasonal fruit and mint as a garnish. Not pictured, but you'd be best served to use a straw to drink this cocktail.
Photography and styling by Hannah Levy.