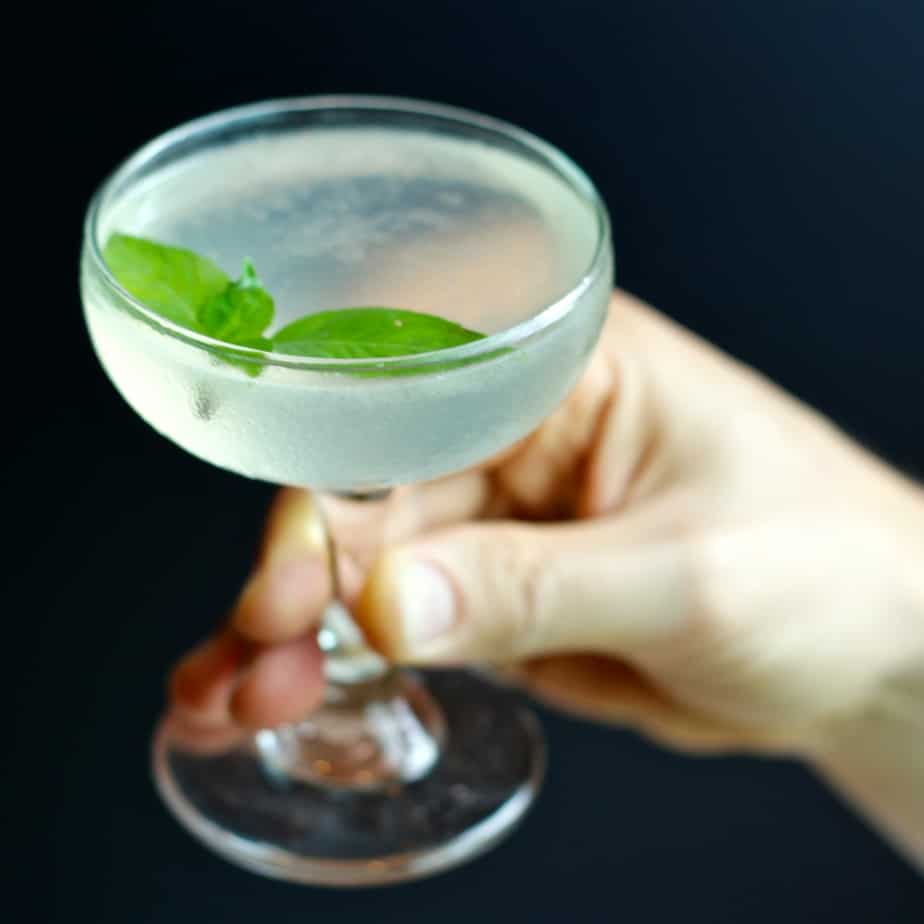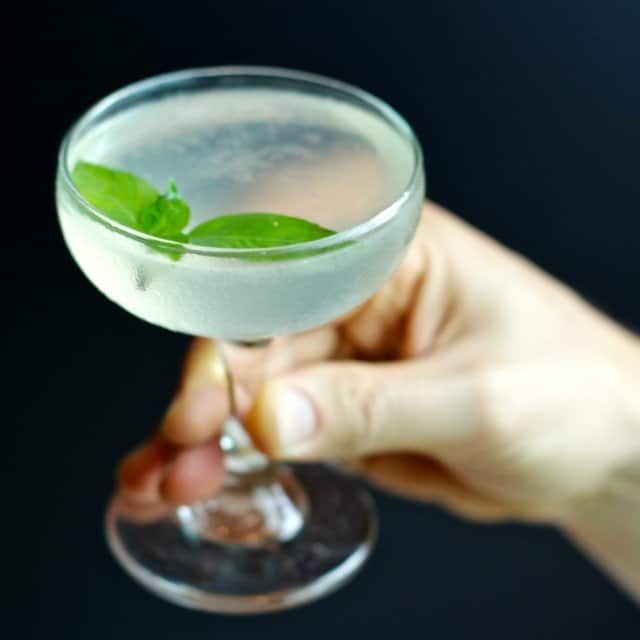 I never thought this day would come — the day when I recommend that you use vodka in a cocktail recipe instead of gin. I made it very clear in my post Building Your Bar that I don't stock vodka at home. And here I am recommending a vodka gimlet.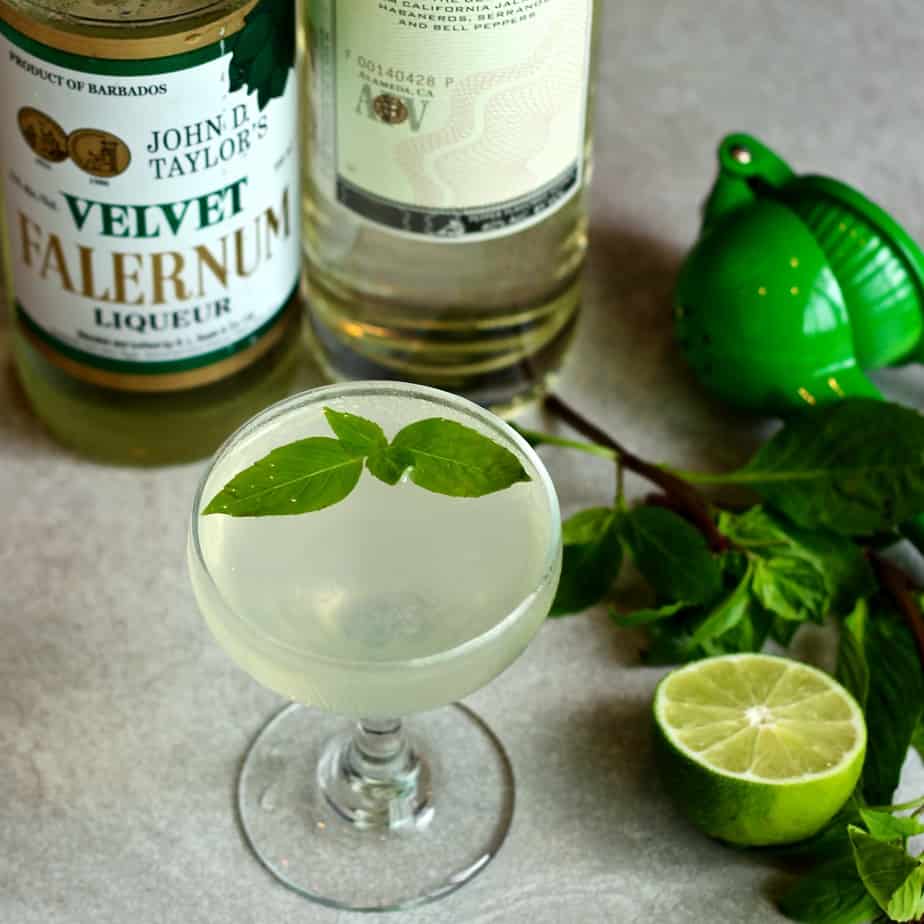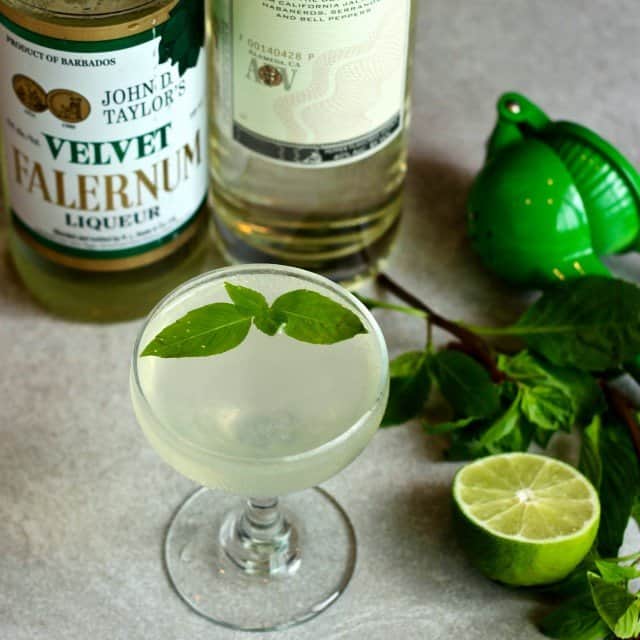 Maybe I shouldn't be all that surprised. First, my tastes and preferences are constantly changing. It can be unbearably embarrassing to view old photos highlighting dated styles and life choices. Second, I'll drink anything with the St. George Spirits brand behind it. I'm astonished at the quality and variety of products that they've put out over the past several years. When I heard that they were getting back into the vodka game, I wasn't immediately thrilled at the possibility of adding to my booze collection. That was until I read about (and tasted) their Green Chile Vodka.
The vodka is made "from a variety of California-grown hot and sweet peppers (jalapeños, Serranos, habaneros, red and yellow bell peppers) that build layers of sweet, savory heat. Lime peel and fresh cilantro add even more vibrancy and depth of flavor. From the first whiff, you might think that you're about to swallow jalapeño fire water, but you'll be pleasantly surprised to find out that the infusion process has removed nearly all of the capsaicin (the compound found in peppers which produces the burning sensation).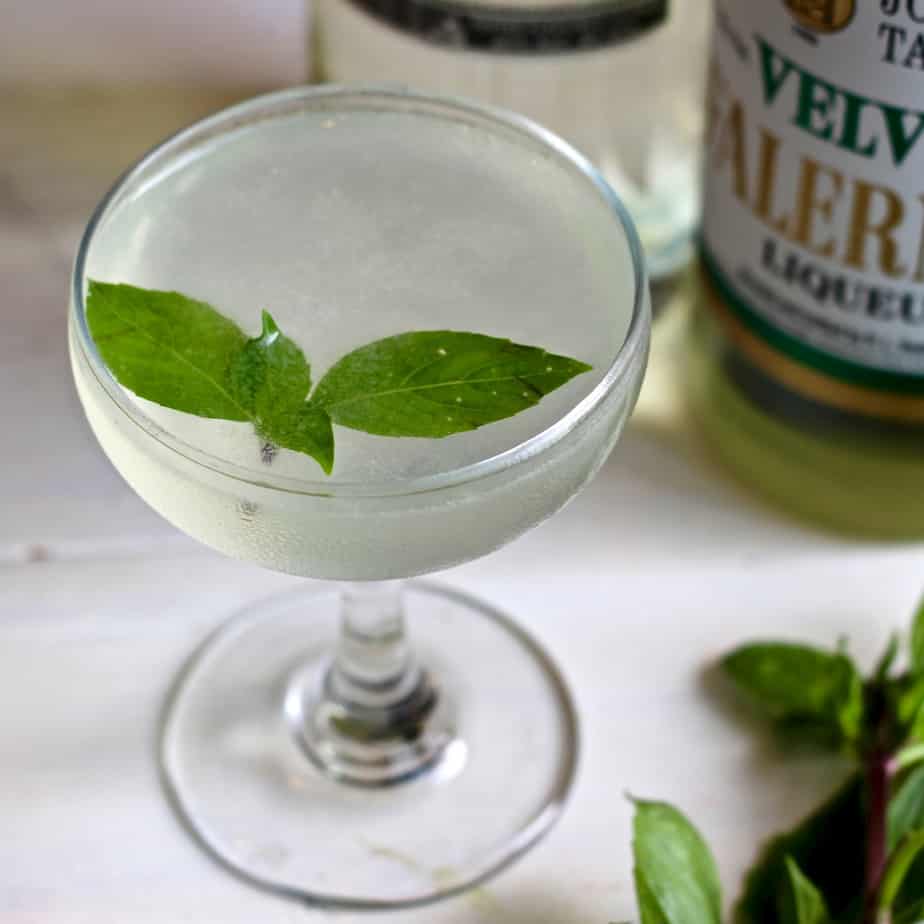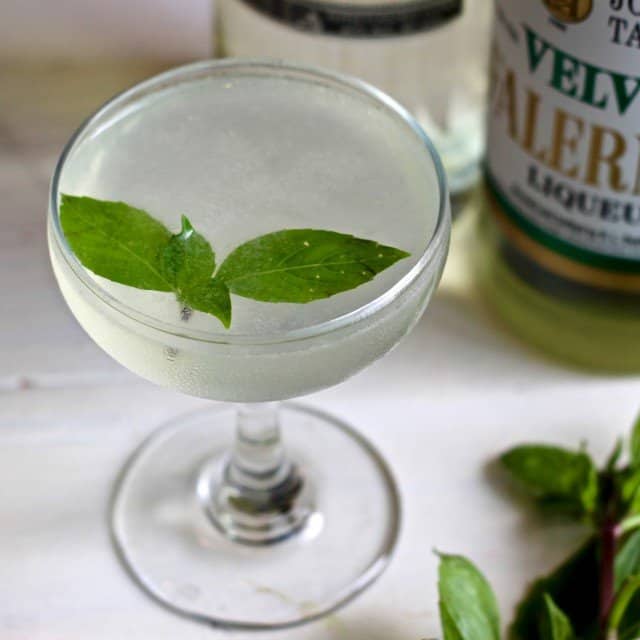 Adventurous drinkers passing through my house lately have been surprised to see me pull out a bottle of vodka for them to taste. And they've been even more surprised by the amazing flavor. So what am I concocting with this special elixir? Your mind might immediately jump to Green Chile Bloody Mary (which is absolutely delicious). But in my opinion, the vodka's vegetal flavor and slight hint of pepper and spice sounded like the perfect contrast to a classic sour recipe. Velvet Falernum (a liqueur made with lime zest, ginger root, cloves and other whole spices, almond and sugar) serves as the sweetener here.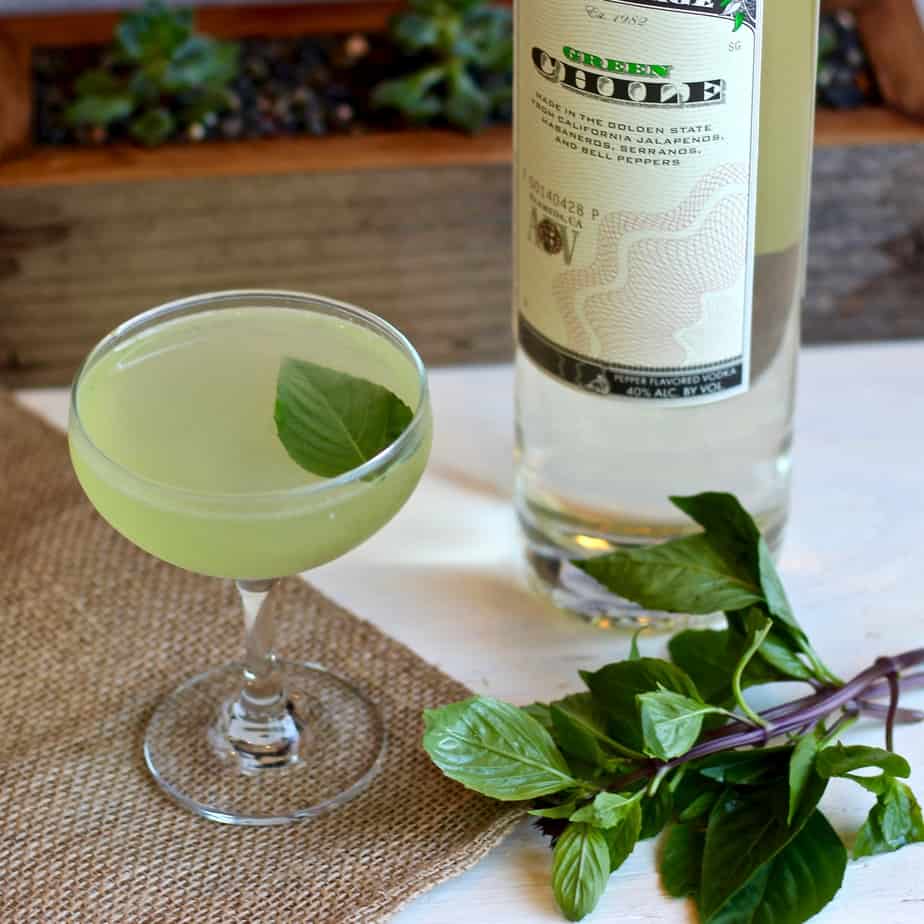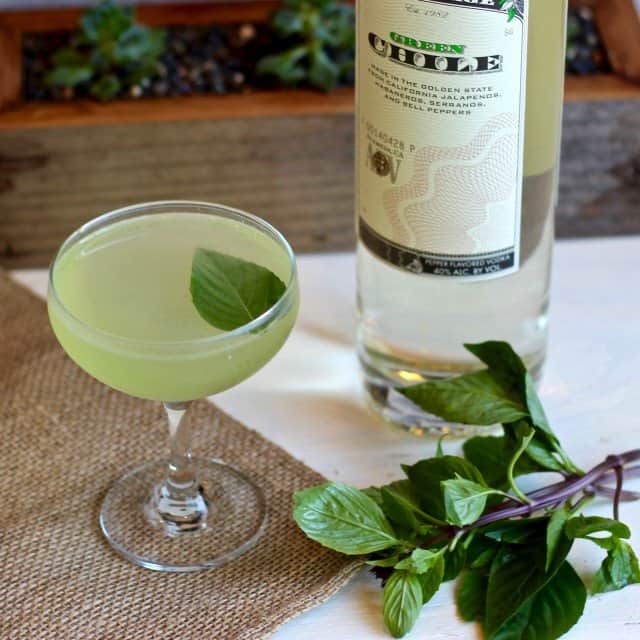 Glass
Recipe
1.5 oz St. George Spirits Green Chile Vodka
.75 oz John D. Taylor's Velvet Falernum (can swap with 1:1 simple syrup if needed)
.75 oz lime juice
Garnish with a basil leaf or lime wheel
Add all liquids to your favorite cocktail shaker. Fill with ice and shake until chilled, approximately 15 seconds. Strain into the coupe. Place basil leaf in the palm of your hand and clap down with your other hand to release the oils and drop into the drink as garnish. A lime wheel would also suffice here.
Photography and styling by Hannah Levy.