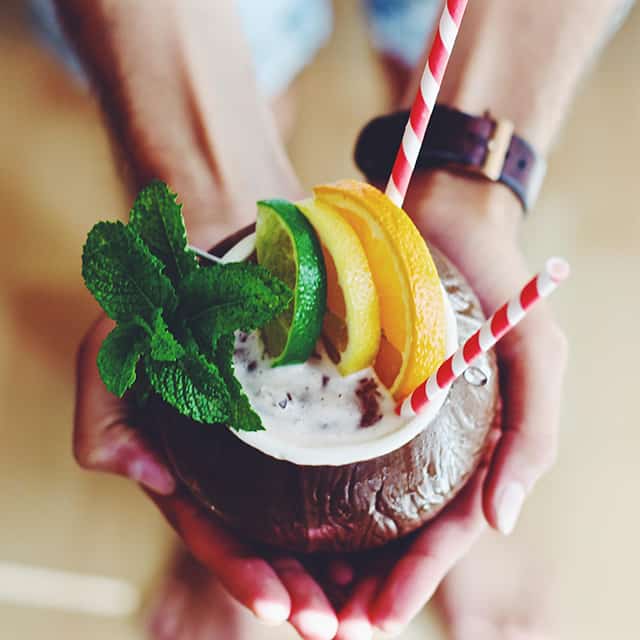 Tiki drinks seem to be popping up everywhere in my social media feeds these days. And why not? They're beautifully presented and perfect for serving up a large dose of distraction from the daily grind.
In the past, I've often questioned the appeal of tiki bars, especially the drinks — I found them to be too sweet for my taste. But I was missing the point. A drink is not always the sum of its parts. Finding yourself in a tiki bar drops you into an alternate reality, where a life at sea somehow seems feasible, and where island life is the only life.
Another reason why I've steered away from tiki in the past is that I tend to appreciate straightforward cocktails made with only a few ingredients, but tiki recipes can often have a laundry list. I was also put off by lazy bars that used pre-made juice mixers packed with preservatives.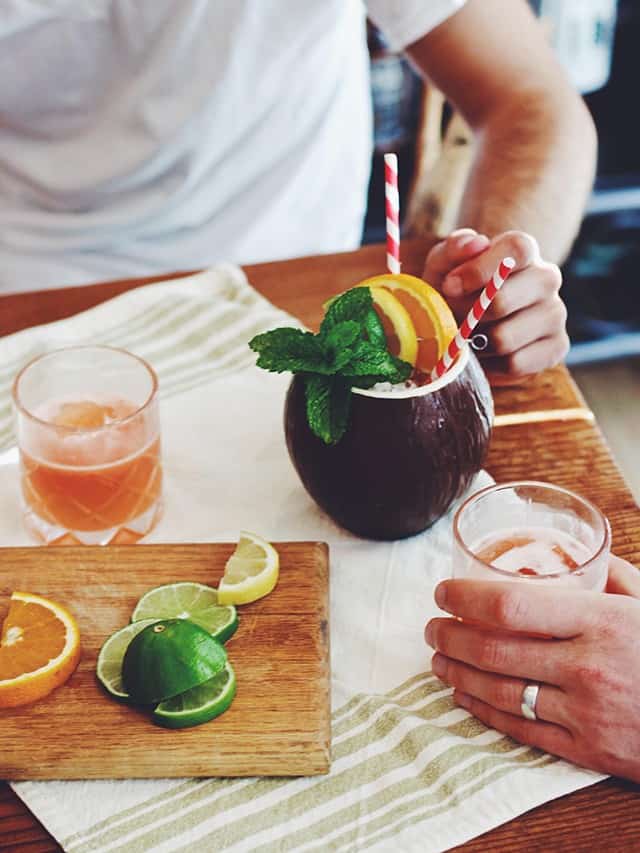 As I've come to appreciate the culture and craft, the precision with which the bartenders prepare the drinks and the amount of prep time spent (juicing and garnishing) is something that now blows me away. Real tiki bars will only use fresh ingredients and tend to highlight rums that have a story to tell. Plus, the bartenders always seem at the ready to share their top tiki experiences, so ask for advice on other establishments to hit up for your next tiki trip. My advice is to go during off hours so that you can engage with the bartender before they get busy with crowds. I find that tiki bartenders are extremely open to people with an honest interest in learning more about the craft.
With new admiration and the goal of adding a little tiki to my home, I set out to come up with my own recipe that instilled the feeling of island life without removing the flavors of the alcohol. Pineapple juice leads the way, but rum, pastis, and bitters are right behind it.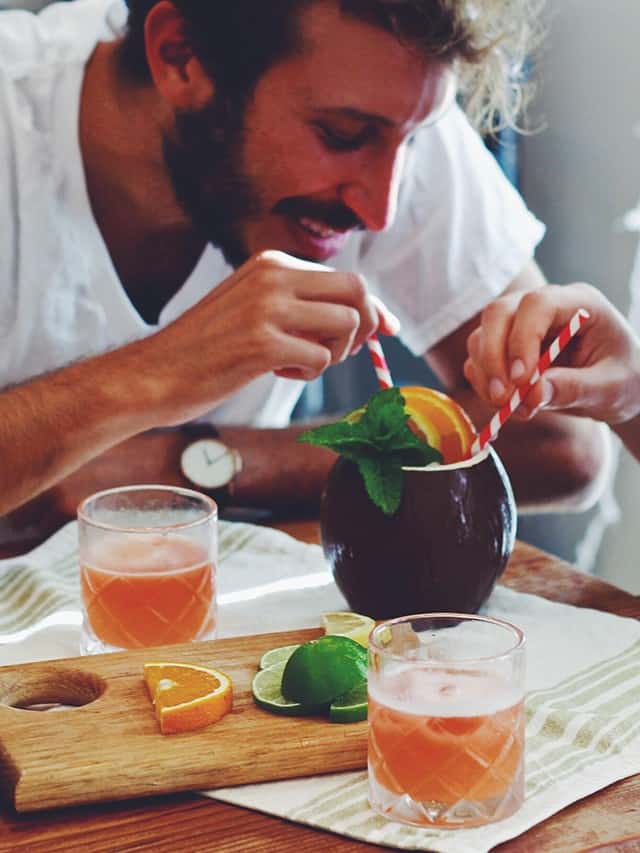 Glass
Ideally a punch bowl like this classic coconut bowl from Trader Vic's
Recipe
serves 2-4
4 oz over-proofed rum (greater than 50% alcohol by volume — I recommend Smith & Cross)
1 oz pastis (I recommend Ricard)
2 oz orgeat (I recommend Small Hand Foods)
.25 oz grenadine (I recommend Small Hand Foods)
2 oz pineapple juice
1 oz lime juice
4 dashes Angostura bitters
Garnish mandatory! Get creative with citrus wedges, a cherry, pineapple slice or leaves, mint, edible flowers, etc.
Combine all ingredients except garnish into a blender and add handfuls of ice. Blend for 5 seconds. Pour into your fancy new tiki bowl, and garnish lavishly. Alternatively, you can crush ice by hand for something more akin to a snowcone. See my post on the perfect ice.
Photography and styling by Hannah Levy.