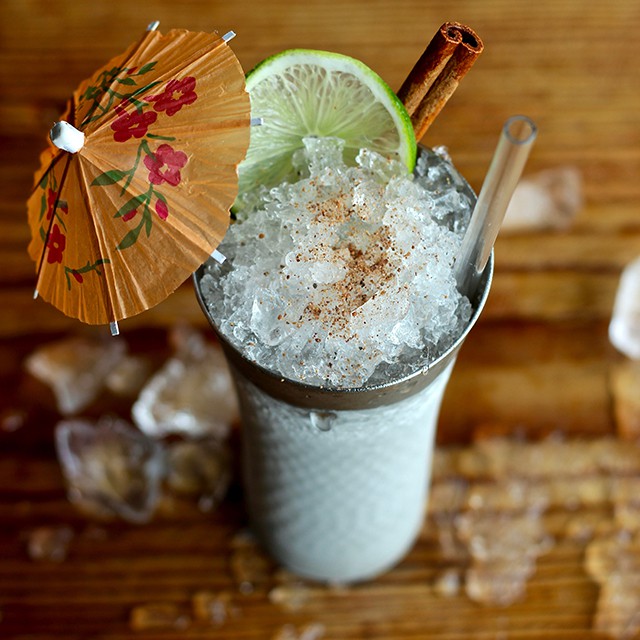 Over the past few months, I seem to have shifted my booze consumption back to the basics: drinking mostly neat pours (unmixed liquor served without being chilled) or with a touch of water. Don't get me wrong, I still love cocktails, but I'm finding satisfaction in the subtlety of each spirit lately. And what better way to express subtlety than with 151 proof rum, crushed ice, and an umbrella? While the presentation suggests a typical tiki drink, the recipe is dead simple.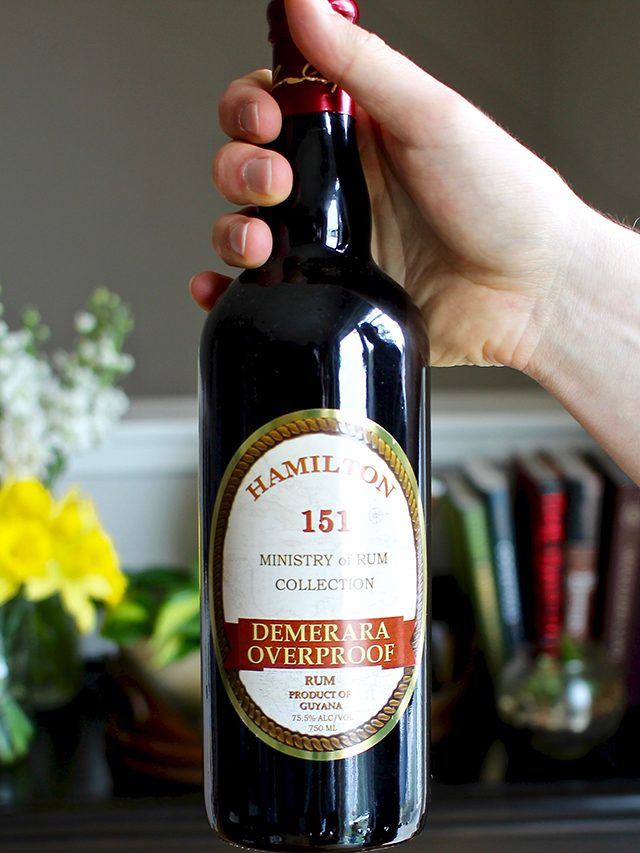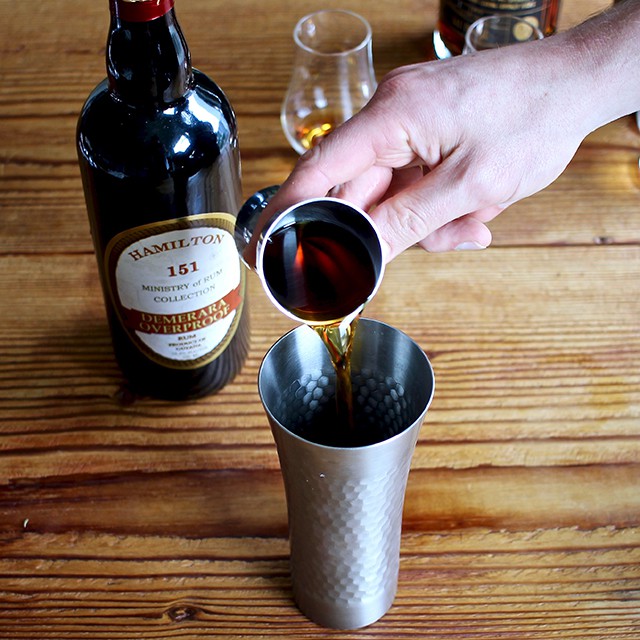 I recently added a few new rums to my overproof collection (I generally think of this as rum with alcohol content greater than 50%) and set out to enjoy my day with one of my favorite cocktails. If you have a blender at home, this is the perfect way to use it. If not, the crushed ice function of your refrigerator will work, or you could do it the old fashioned way like I do, with a lewis bag and mallet.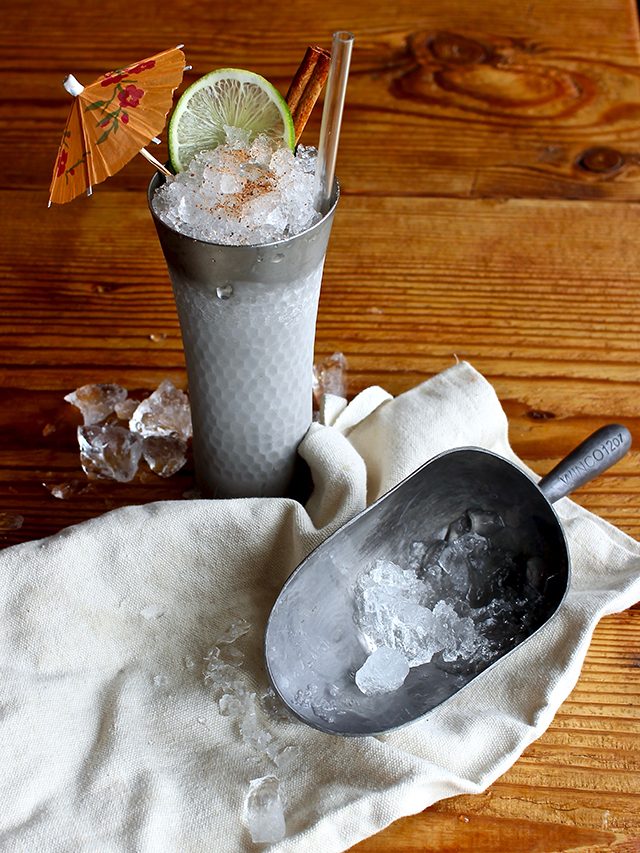 The ice melts and dilutes the strength of the rum with a bit of time, so don't be too put off by the 151 rum. Just don't overdo it with a heavy pour, or you might release your inner pirate.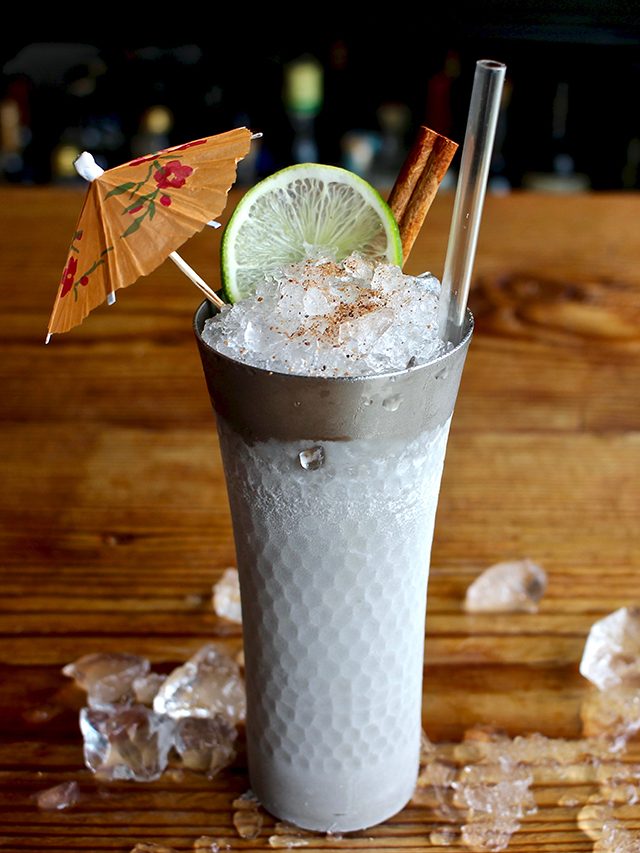 GLASS
RECIPE
1.5 oz overproof rum (Beachbum Berry recommends Hamilton 151 Overproof Demerara Rum)
1 dash of Angostura bitters
1 scant barspoon of pastis (Beachbum Berry recommends Pernod)
.5 oz lime juice
.5 oz simple syrup (1 part demerara sugar : 1 part water)
Garnish with lime wheel, cinnamon stick, and dusted nutmeg
With a blender:
Add all liquid ingredients into a blender and 1 cup of crushed ice. Flash-blend at high speed for no more than 5 seconds. Pour unstrained into a flared metal swizzle cup, adding more crushed ice to fill. Dust with nutmeg. Garnish with a cinnamon stick.
No blender:
Crush ice using a lewis bag or towel and a mallet or with your refrigerator. Pour all liquid ingredients into the cup. Fill the cup halfway with ice and give it a mix with a swizzle stick or your bar spoon until you start to see a frost develop on the outside of the glass. Using a tin glass will create the best presentation. Fill the cup with ice over the edge of the cup. Garnish your heart out.
Photography and styling by Hannah Levy.