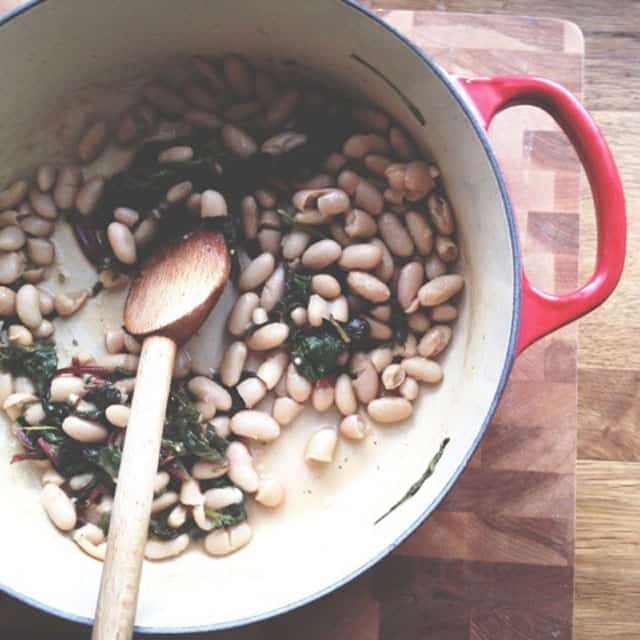 Nicole is one of those lovely individuals whom I would refer to as a 'kindred spirit.' Her blog, Eat This Poem, and wonderful newsletter constantly remind me of why it is I love poetry. I once wrote that food has become my new poetry, but with Nicole's blog, I've discovered that the two can share a space. Much like we pair food and music, Nicole pairs food with poetry. I can think of few blogs as creative in spirit as hers. Nicole is stopping by today to share her recipe for Baby Chard, White Bean, and Anchovy Crostini, and a poem. ~Kasey
I recently read through Nigel Slater's Tender, an opus of a cookbook celebrating all four seasons of his beloved garden in London. I was particularly captured by how he spoke of the winter garden. There are the usual guests of padded snow, bare branches, and seeds waiting patiently for the warmth of spring, but Slater embraces even the most humble offerings, like the sturdy, Cavolo nero.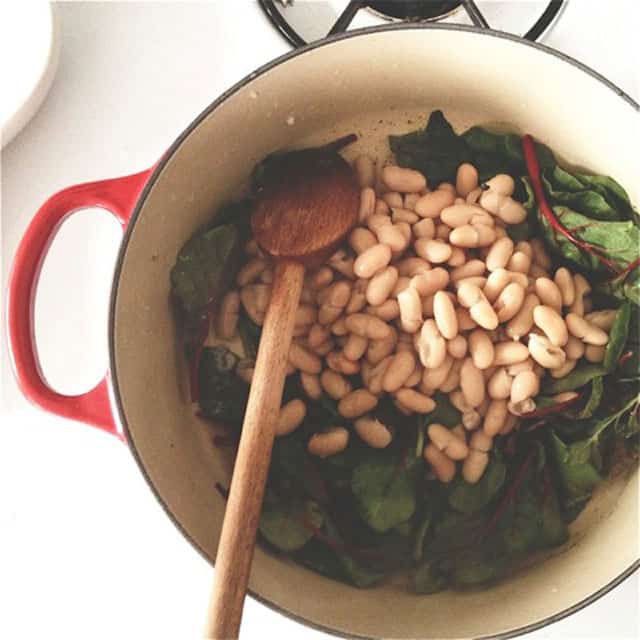 "Since earliest times the kales have kept us going during the hungry gap from January to March. So important was the crop that the Romans referred to the month of February as Kalemonath. It was often the only leaf crop standing in late winter—good enough reason for them to be thought of as a survival vegetable, something to chew our way through when the land is bare, but our attitude is changing." –Nigel Slater, Tender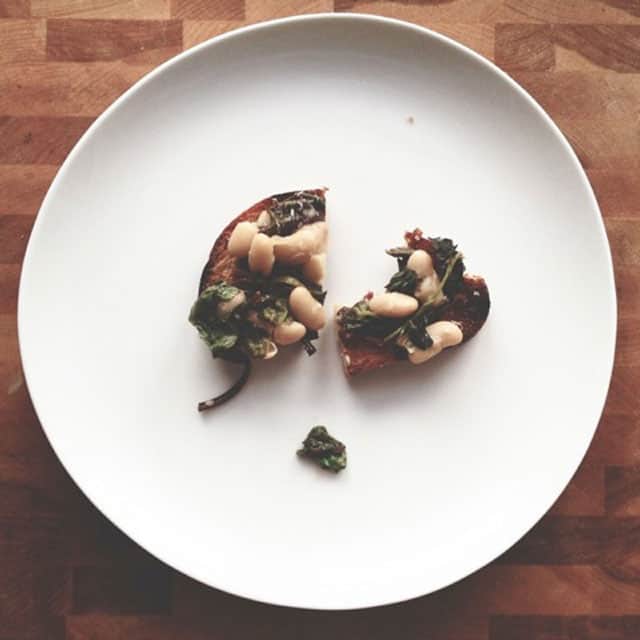 It was kale—today's most fashionable member of the cabbage family—and Slater's garden, that consumed my thoughts immediately after reading this poem. The 17th century poet Matsuo Basho, having moved to the country from a hurried life in Tokyo, found inspiration for his writing in the wilderness, the elements, and the seasons, including a winter garden. In this haiku, Basho offers just two simple images to reflect on.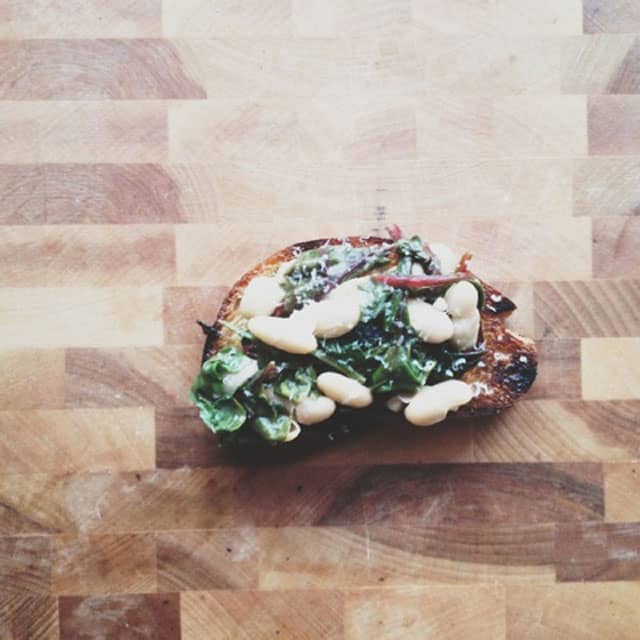 Winter Garden
by Matsuo Basho
Winter garden,
the moon thinned to a thread,
insects singing.
I appreciate that the insects are singing, joyfully going about their business in a garden pitch black, save for a sliver of light from the moon. One might take this as a small reminder that each being, animal, and season has an immense purpose in the world.
Although I can't pretend to know anything about the depths of winter (with the exception of two winters spent in Vermont during graduate school, I've lived in California most of my life), the first months of the year are well-suited for quiet reflection, and I always find myself craving comforting, soul-warming foods when the days are short and the year is new.
What a haiku does for imagery—that is, focusing sharply on one image or moment in time— great ingredients can do for food. You don't always need a lot crowding your plate, or a recipe filled with a dozen ingredients to be utterly satisfied with a meal. So in the spirit of refrain and reflection, here is a recipe that allows winter's star ingredient to shine.
Crostini with Braised Beans, Baby Chard, and Anchovies
Inspired by Nigel Slater
In the kale chapter of Tender, Nigel Slater suggests pairing winter greens with anchovies. In this twist, I braise white beans and baby chard with a squeeze of lemon, Parmesan cheese, and a couple of anchovies. Spooned over toast, it makes a wonderful lunch. I've been buying up baby chard and kale at my farmer's market, but if you can't find it, any sturdy winter green can be used.
Extra-virgin olive oil
2 anchovy filets, chopped
4 cups baby chard or kale
1 can white beans, drained
1/2 cup vegetable stock
Lemon juice
Parmesan cheese
8 slices country bread, grilled
Warm the olive oil and anchovies in a skillet over low heat until the anchovies have dissolved. Add the chard, beans, and stir to combine; season with a pinch of salt. Add the stock and bring to a boil. Partially cover and cook for about 5 minutes, until the sauce reduces and thickens. Add a squeeze of lemon juice, a dusting of Parmesan cheese, and give it a taste, adjusting the seasonings if necessary. Distribute evenly between the crostini.