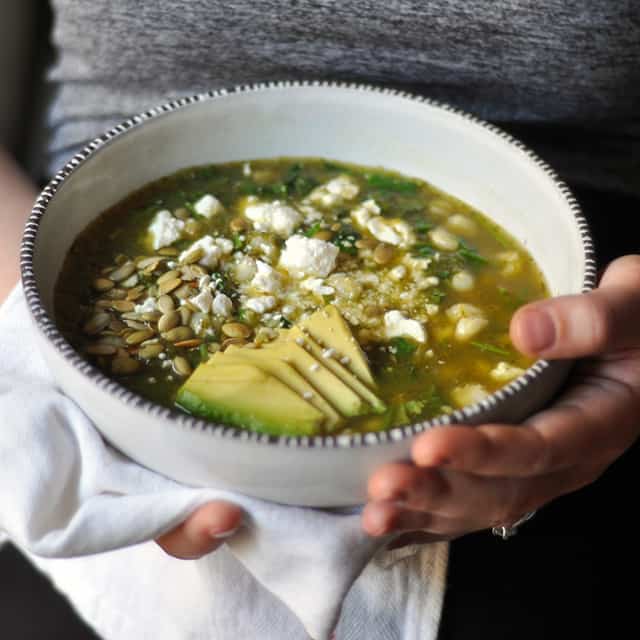 It feels inevitable now. That at some point, I would have started to feel homesick, or perhaps sick for the past. Our transition, the move, the birth of the babies, the shift in my career from working in an office to working for myself. It all happened so quickly and was so all-consuming that somewhere in there, I lost touch with myself a bit. I forgot what fuels me (aside from coffee and the need to put one foot in front of the other).
My mind and body weren't talking so much as we were co-existing. Mission control: we need diapers. There's a situation in the toddler's room! We were powering through each day like a marathon, fueled by lots and lots of coffee. I needed it, I think — to be removed from my daily fears and anxieties, especially because those had been consuming me prior to all the transitions. And so, for months I stayed busy beyond comprehension because when I lifted my head out of the ground, I got scared.
Not that we made a mistake, or that I have any regrets. No, I got scared that I've changed somehow in the process, and I wasn't ready or willing to admit it. Not to myself and certainly not to anyone else. Especially because I've been so adamant that I'm not changing, godddamit. Getting a few more gray hairs, maybe.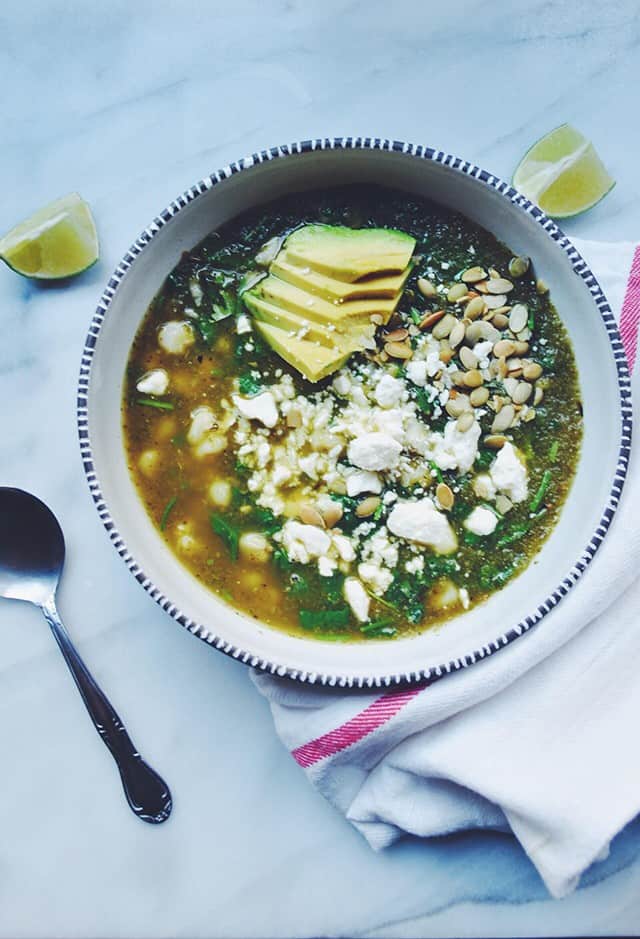 When you're working for yourself, mostly from home, mostly by yourself, you realize that you have both all the time in the world and none of it. I don't count the hours til the end of the day so much anymore (something I was accustomed to doing before), but I can also get easily distracted or overwhelmed by all the possible things I *could* do, only to be paralyzed by the possibilities. In addition to mom guilt, I now suffer from freelancer guilt. An affliction I never knew existed! Because I've been free to 'do as I like' even coming here to write began to feel draining.
Sometimes there are crying babies in the background (ahem, like now). And my day is broken up into the 'before' and 'after' picking up Neko from preschool. Truth be told, up until this point, life mostly felt like a try-on, not a routine. And yet, over six months into this new me, I'm starting to realize that this day to day, this is life and I'm slowly but surely grabbing her by the horns.
The other day, I was telling Matt that my life wasn't feeling like 'real' life to which he responded, "What does real life feel like?" I didn't know how to answer.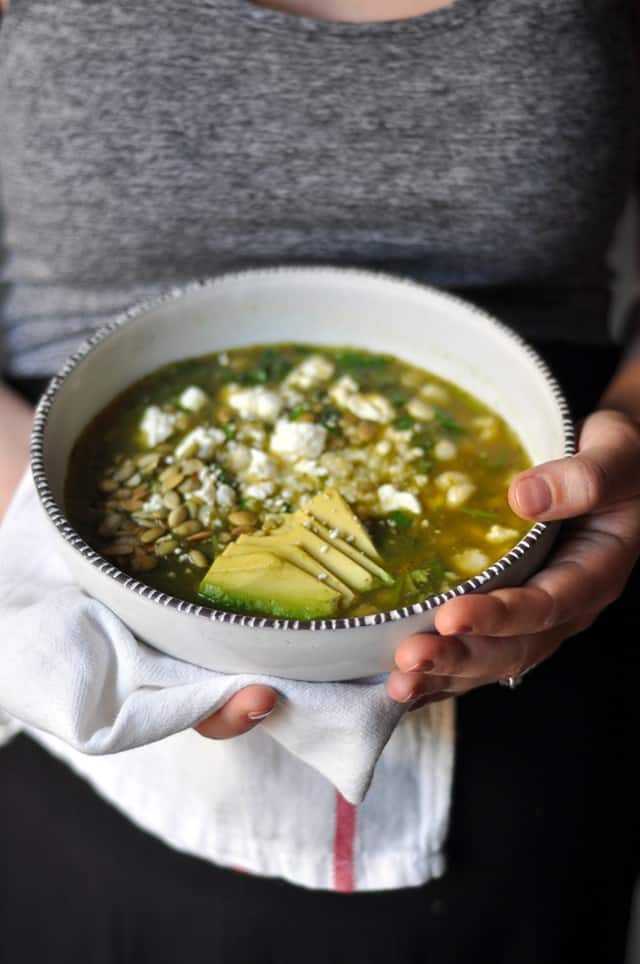 Was I too busy before to spend so much time self-reflecting? Am I still feeling the feelings as a result of some residual postpartum hormones rushing through my body? Or was all this change so dramatic that my mind is only now reflecting on it? Truthfully, I don't know.
A friend recently told me that once we have babies, there's a shift that happens: no longer are we pursuing the next big exciting thing, but we are to find pleasure in small joys (some of us, forced, if our pursuit is happiness). There is so much time spent at home. So much time spent doing the mundane: the laundry, cooking for sustenance not beauty, vacuuming, weeding. We must find joys in things near and far. And we must find ways to enjoy the quiet, when we've got it.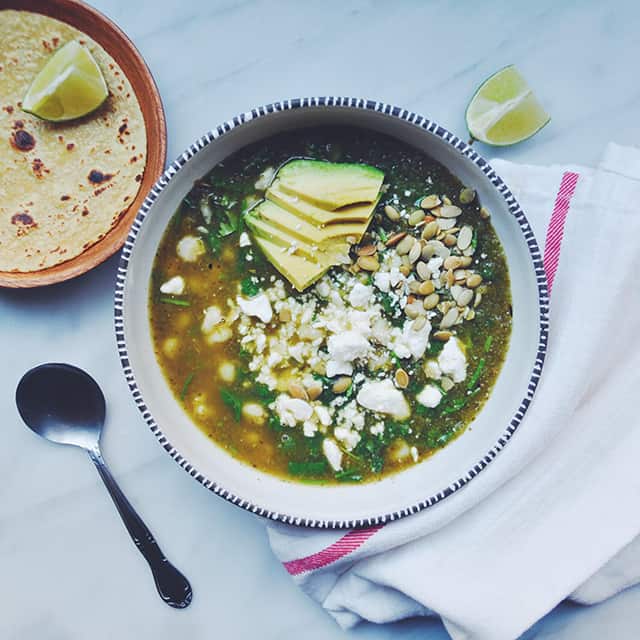 I'll see images that remind me of my 'old' life and feel pangs of sadness. But of course nothing was perfect then and there. And nothing is perfect now. And nothing will ever be. I may be changing, despite my best efforts to stay the same. But that's ok, you know?
It's good to be here. Right now.
Green Pozole / Pozole Verde
adapted from Near and Far
8 ounces of dried homony (pozole)
kosher salt or fine sea salt
2 onions, quartered
1 red onion, quartered
7 garlic cloves
4 tomatillos, removed from their paper skins and rinsed
4 poblano chiles
2 serrano chiles
1/4 cup of olive oil
2 large handfuls of cilantro leaves, roughly chopped
1 tablespoon of dried oregano (preferably, Mexican)
5-6 cups of broth (your choice)
toasted pepitas, queso freso, and sliced avocado, for serving
1. Soak the hominy / pozole overnight, then drain and place it in a large sauce pot, covering it with a few inches of water. Add a tablespoon of salt and 4 white onion quarters, then bring to a simmer. Cover the pot partially and cook for about two hours, or until the pozole starts cracking and is fork-tender. Drain and set aside.
2. Heat a large skillet over medium-high and add the rest of the onion, garlic, tomatillos, and chiles to it. Use a pair of tons and a wooden spoon to occasionally turn the vegetables, cooking them until they are soft and a bit charred (this should take about 15 minutes or so). Let the poblanos and garlic cool, then peel away their skins and discard the seeds from the chiles (you can keep the serrano chile seeds, if you wish). Add all the vegetables to a food processor and blitz until smooth.
3. Heat the olive oil in a large stock pot over medium heat. Add the pureed vegetables, 1/2 teaspoon of salt, and then cook stirring occasionally, for about 10 minutes (this will allow the flavors to meld). Remove the pot from the heat, add the cilantro, oregano, and 1 cup of broth. Use a hand blender to puree until smooth. Stir in the rest of the broth and cooked pozole. Season with salt and pepper, to taste. Then, bring it to a simmer. Divide pozole among bowls, and top with pepitas, queso fresco, and sliced avocado.