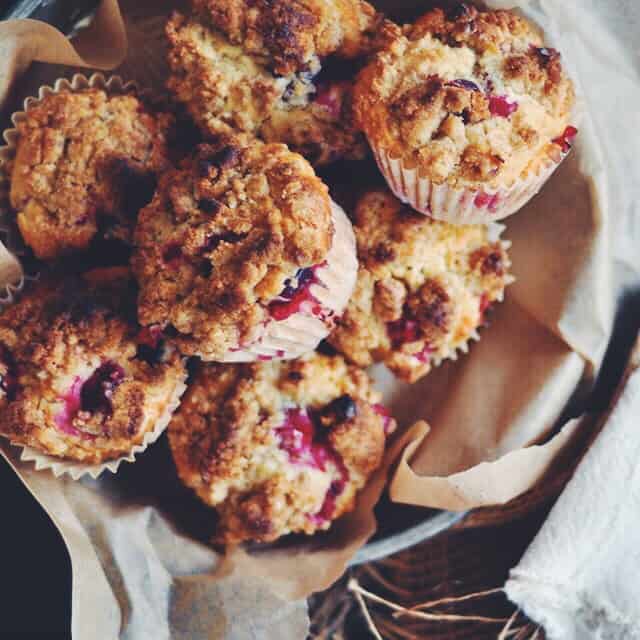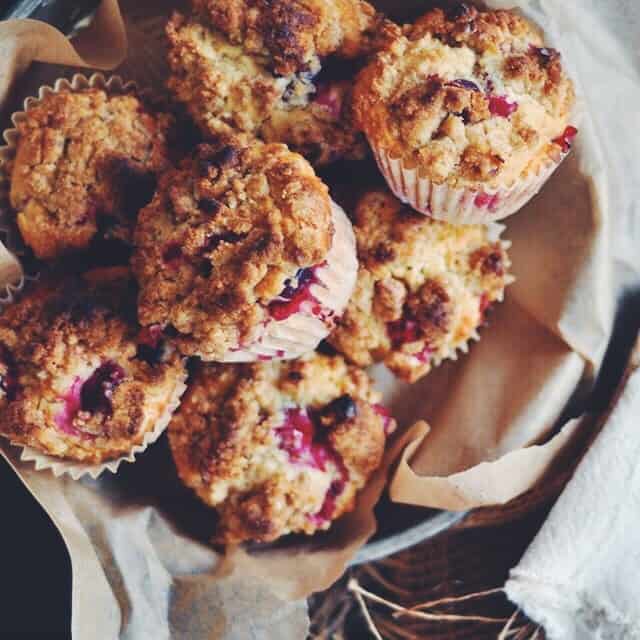 Fate is a funny thing. I suppose I've always been the sort of person who believes in the inevitability of some things. A rained out vacation, a terrible first date, a missed train, the loss of a great opportunity in exchange for a better one down the road. I romanticize fate and use it explain both misfortunes and great fortunes. There is comfort in knowing — or at least convincing yourself of knowing — that some things are or are not meant to be. I have been telling myself these stories since I was a kid.
The problem with fate is this sense that you do not choose your own adventure; it chooses you. There is little you can do to deviate from your path, to alter the course of the thing that will, no doubt, become your destination. I'm no philosopher but I do believe that life is a combination of fate, luck, and choice — the end result of which is determined, to varying degrees, by some weird mixture of these things.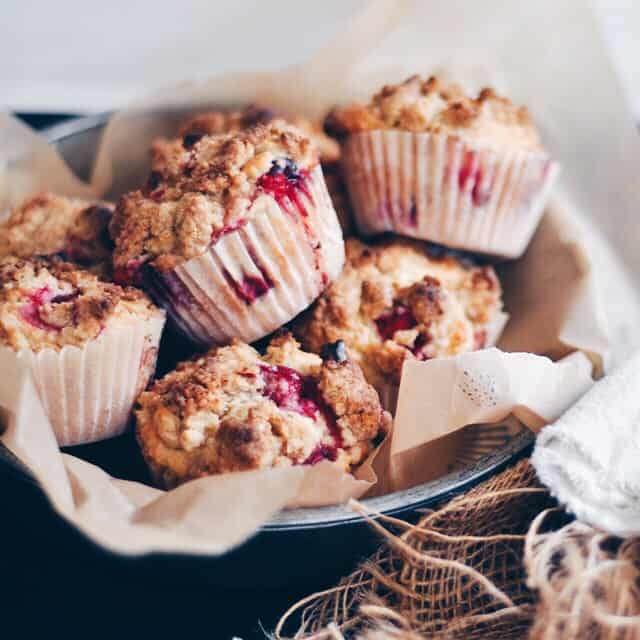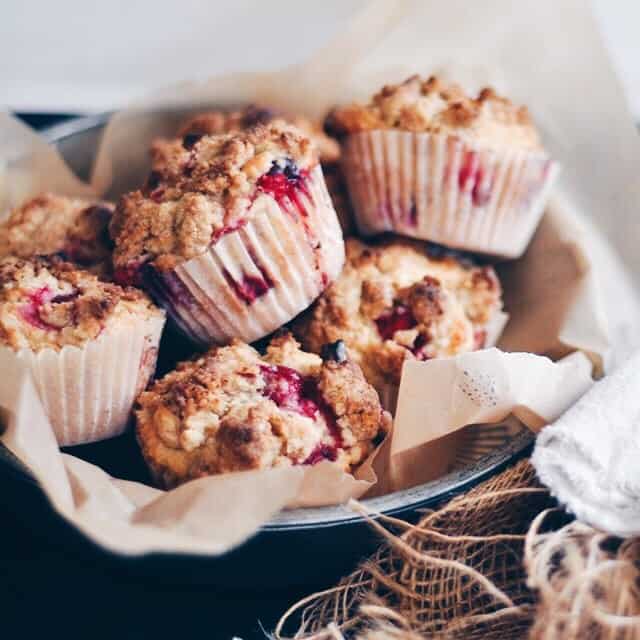 I've made some choices here and there, but I've found that my path has been determined largely by fate and luck. I fell into San Francisco — even though I'm the first to admit I tried so hard not to. It was not a city I loved (initially), nor one I aspired to live in. And even though deep down inside I always knew I wanted to be a mother, it was not a choice I had yet made of my own accord. I believe that fate (and luck) brought Matt into my life. And my career path, too, was hardly the result of a deliberate choice. A combination of lucky breaks led me to enjoy the opportunity to write full time (though I have yet to do it here).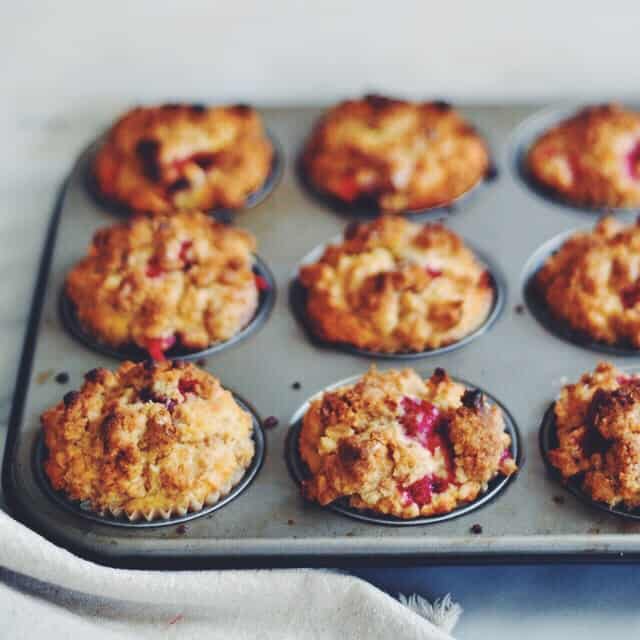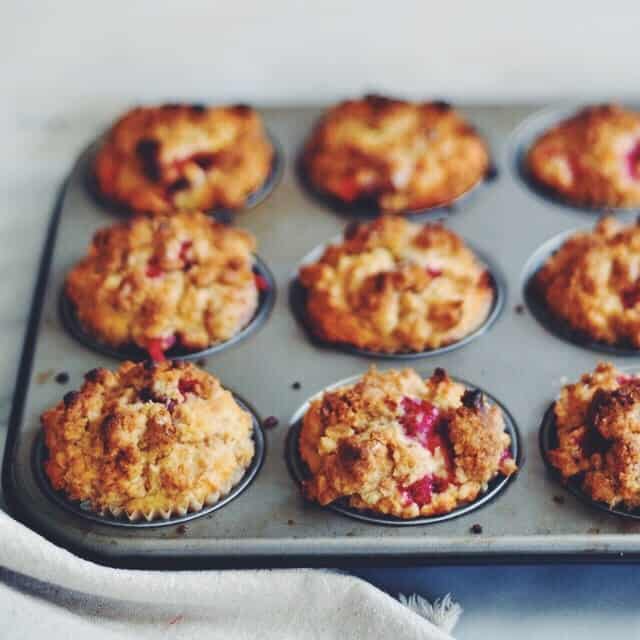 And yet, there are days I wish I were more proactive about my path. Days when I want to make choices that scare me. That alter the path of luck and serendipity. Is there comfort in discomfort? In the far crevices of 'maybe'?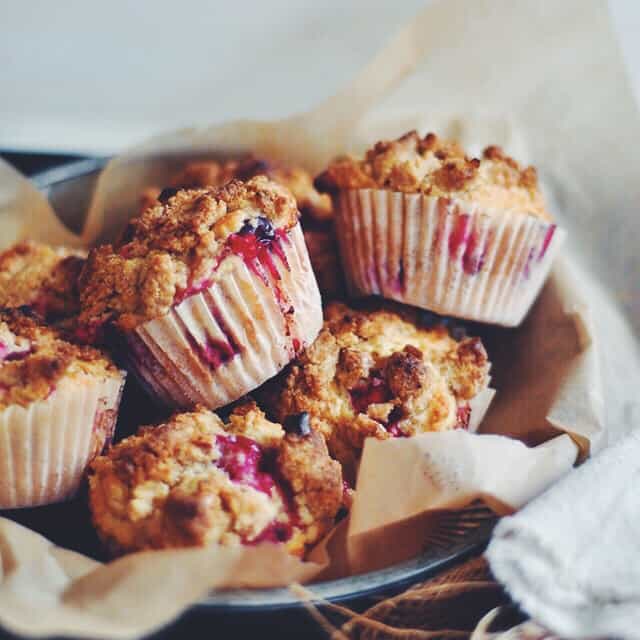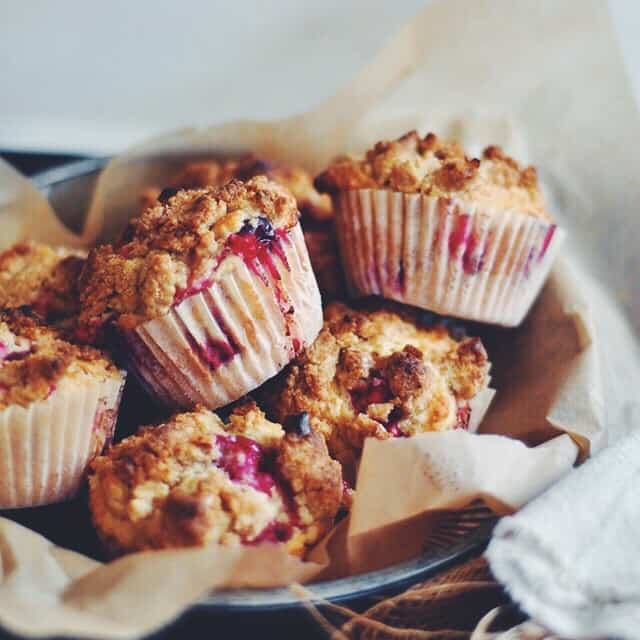 Cranberry Muffins with Walnut Crumb Topping
adapted slightly from Food & Wine
These muffins are, in a word, delicious. They remind me almost of coffeecake, with slightly tart, oozy cranberries sprinkled throughout, and a wonderful walnut-y crunch. I could not and cannot resist them warm out of the oven.
For the crumb topping:
1/4 cup of walnuts
1/2 cup of all-purpose flour
2 tablespoons of sugar
2 tablespoons of brown sugar
1/4 teaspoon of baking powder
Pinch of salt
2 1/2 tablespoons of unsalted butter, melted
For the muffins:
2 cups of flour (all-purpose, whole wheat pastry, or a mixture)
1/2 cup plus 1 1/2 tablespoons of sugar
2 teaspoons of baking powder
1/2 teaspoon of baking soda
Pinch of salt
1 cup of plain yogurt
1 large egg, lightly beaten
4 ounces of unsalted butter, melted and cooled
1 1/2 cups of frozen cranberries
1. Preheat your oven to 425 degrees F. Grease the muffin cups using butter or cooking spray. Fill with muffin liners.
2. Toast the walnuts in a small skillet over medium-high heat until fragrant (about 5 minutes). Let cool, then roughly chop.
3. Make the crumb topping: combine the flour, sugars, baking powder, and salt in a large bowl. Stir in the butter and walnuts, pinching the mixture into clumps, using your fingers.
4. In a separate bowl, combine the flour with 1/2 cup of sugar, baking powder, baking soda, and salt. Set aside. Add the yogurt, egg, and butter to a smaller bowl and whisk together.
5. Stir the yogurt mixture into the dried ingredients. Place the cranberries in a bowl with the remaining 1 1/2 tablespoons of sugar. Toss to coat then stir them into the batter.
6. Scoop the batter into the muffin cups, until they are all about three-fourths of the way full. Top with crumble topping, pressing it gently into the muffins.
7. Bake the muffins for about 20 minutes, or until a toothpick inserted into the center comes out clean. Let cool for about five minutes before transferring the muffins to a cooling rack.