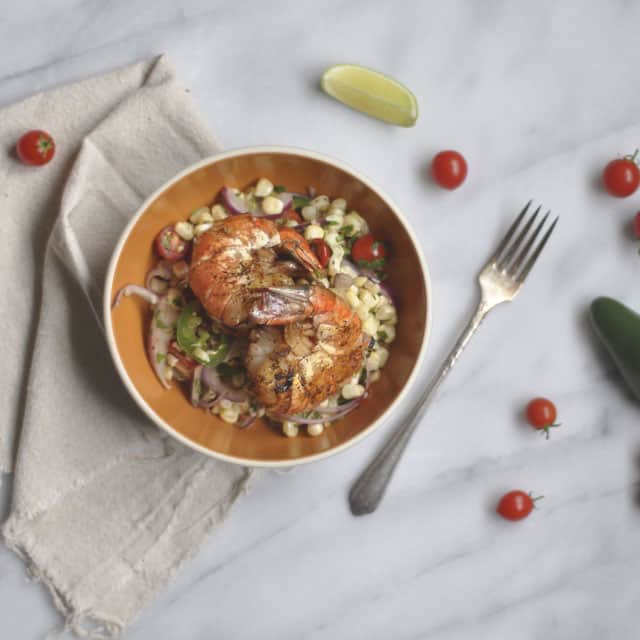 Every year, I look forward to summer with the sort of anticipation that can only be described as childish. I am eager for the longer days and the lighter evenings. I impatiently visit the market, counting down until the peaches arrive. I map out in my head all my summer goals: trips to Lake Tahoe, afternoons spent by my parents' pool, ice cream strolls, hikes in Marin, oyster shucking and beers. This year, I purchased a popsicle mold, committed to bring warmth into my home, even when the San Francisco fog would descend upon us.
It's August now, and I don't know where summer has gone. To date, I have only made it up to Tahoe for one weekend. I have laid out by parents pool once. I have eaten a fair amount of peaches. There's that. I have gone on one hike in Marin. I have not gone up to Tomales Bay, and while I've eaten some ice cream, none of it was in the context of a 'stroll.' I'm not sure that there's anyone to blame. Our summers tend to get booked up with weddings, showers, birthdays, and the like. In between weekends when we actually have to do work — developing recipes for the Pairings Box, grocery shopping, buying furniture for the house, cleaning out our closets — it actually becomes clear that there are only so many weekends and so many opportunities to do all that 'summery' stuff.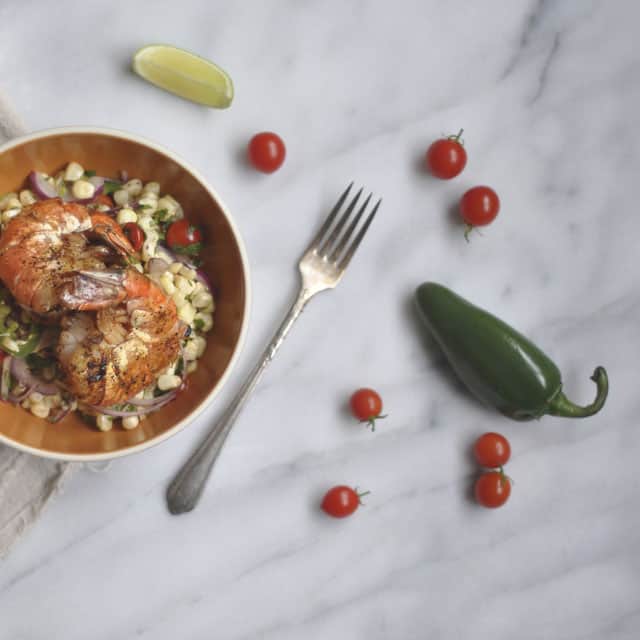 The thing is, summer is my absolute favorite. It always has been and always will be. Despite how much I've grown to love fall, summer will always have my heart because it holds every hazy dream. It showers us with a gluttony of ripe fruit and vegetables, spoils us with days that seem to go on and on and nights that twinkle and fade like the ending of an old film. My most vivid memories are, undeniably, tied to summers. Summers spent outside. Summers spent with the windows rolled down. Summers with a soundtrack: of Sublime and No Doubt, and Beirut and Typhoon.
As the weeks of summer continue to tick away, I am holding on, ready to start daydreaming about the next. I'll start all over again: making plans for sea and sad, and popsicles, and cherries, and everything I didn't get around to this summer.
In the meantime, I'll take advantage of California living and enjoy summer produce long after 'official' summer has wound down. This dinner dish, a quick and easy one, can we whipped up with two bowls and a stovetop grill pan. I love the idea of a corn slaw and of late, have been enjoying adding sliced jalapeño to virtually every summer vegetable.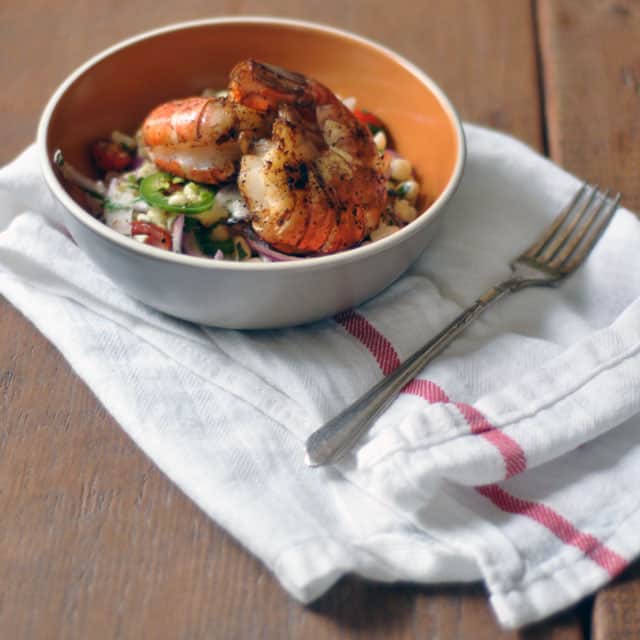 Corn and Jalapeño Slaw with Harissa-Dusted Giant Shrimp
For the Corn and Jalapeño Slaw:
3 ears of corn, grilled for about 12 mins
1 jalapeño, thinly sliced
1/2 red onion, thinly sliced
3/4 cup cherry tomatoes, sliced in half
1/4 cup of finely chopped cilantro
1 teaspoon of maple syrup
1 lime, squeezed
salt and pepper
For the Harissa-Dusted Shrimp
1 pound of giant shrimp, cleaned
2 teaspoons of harissa powder, plus more, to taste
salt and freshly ground pepper, to taste
olive oil
1. Add lime juice and maple syrup to medium bowl.
2. Add jalapeño and onion, tomatoes, and cilantro.
3. Cut the corn kernels off the cobs and add them to the bowl. Season with salt and pepper and toss together. Taste, and add more salt, pepper, and lime juice, to taste. Set aside as you cook the shrimp.
4. Brush a stovetop grill pan with olive oil and heat over medium-high. Toss the shrimp with olive oil until lightly coated. Add the harissa powder, salt and pepper and toss until the shrimp are coated. Add more harissa powder, to taste (the more you add, the spicier it will be).
5. When the grill pan is hot, add the shrimp, in batches, if needed, so as not to overcrowd the pan. Cook for about two minutes per side (or until just cooked through).
6. To serve: divide slaw among bowls and top with shrimp. Drizzle with olive oil, to taste, and season with freshly ground pepper.
Musical Pairings: Hospital Ships – Destruction In Yr Soul + Corn and Jalapeño Slaw with Harissa-Dusted Giant Shrimp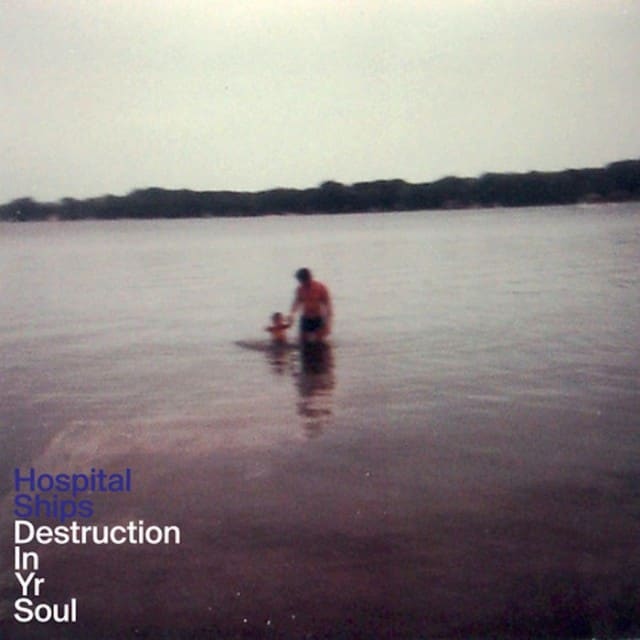 More on the Turntable.