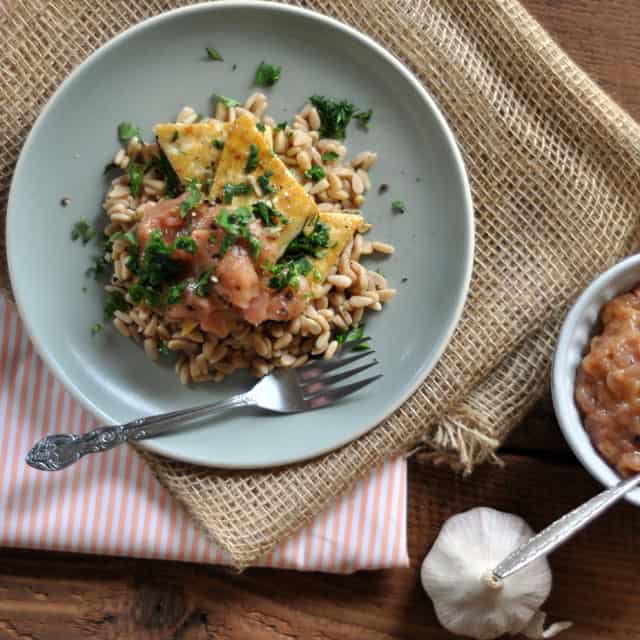 I just got back from a whirlwind business trip to New York City, so I'm just getting into the swing of things (this morning was a rough wakeup call!). For today's recipe, you'll have to head over to Whole Living, where I'm guest posting (!!!!). Rhubarb doesn't get a lot of love, but it holds a very special place in my heart. In addition to being quite healthy, it's also more versatile than you might think. For years, I only used it in sweet recipes, but I've recently discovered how beautifully it works in savory dishes as well.
We don't post many dishes that spotlight tofu, but it's actually an ingredient I quite love (despite being a meat, fish and poultry eater). My favorite preparation technique comes from Heidi Swanson, and it involves caramelizing the tofu using a little sugar.
Head on over to the Whole Living blog to get the recipe and read my thoughts on rhubarb!