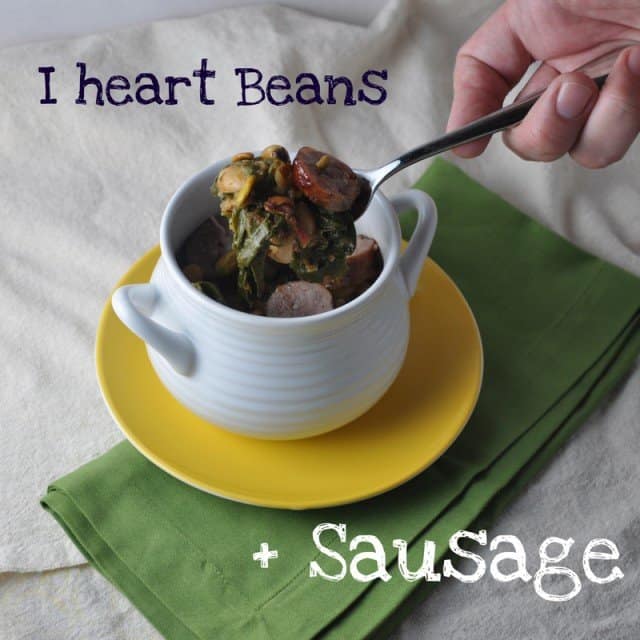 I get obsessive about finding stuff. Can you relate?
The other day, I realized that I have either lost or misplaced a favorite pair of earrings. I have spent the last three days relentlessly searching for them. I have now poured out the contents of my work bag in their entirely exactly 8 times. I have also checked every single box in my night drawer (and in the process, thrown out 5 empty cardboard jewelry boxes out of frustration). I have also gone searching right before going to bed at night in the hopes that my memory might be just a little bit better in the 30 minutes before I fall asleep. As much as I like the earrings, more than anything, I hate to lose stuff. And even more importantly, I hate feeling of not being able to remember something.
Sometimes I wonder – where does all the lost stuff go in the world? How do I lose exactly one sock out of a pair over the course of several laundry cycles? And where is that sweater I used to love? And pretty much every backing to every earring I have ever owned.
Supposedly, eating beans helps maintain your memory. If that's true, I'm willing to suck it up and eat more beans – because they are DELICIOUS! Sure, they can make you gassy, but who cares? Eat beans with friends. Eat beans before bed. Make a big pot of beans.
A year or two ago, I made a glorious discovery: dried beans. In particular, beans from a little company in Napa called Rancho Gordo. Subsequently, I had to have the Rancho Gordo bean cookbook. Dried beans, soaked overnight and cooked for an hour or two with flavor-adding herbs, vegetables and stocks, are buttery, creamy, rich in flavor and extremely filling. Heirloom beans, the varieties that Rancho Gordo specializes in, are particularly fun. Beyond featuring funky shapes and colors, the beans are quite varied in taste and texture.
I loved a recipe that I found in the book giving the traditional beans and sausage combination a Middle Eastern twist. So, eat your beans, your greens, and your proteins, too!
Rancho Gordo Beans with Sausage, Pistachios and Honey
adapted from Heirloom Beans: Great Recipes for Dips and Spreads, Soups and Stews, Salads and Salsas, and Much More from Rancho Gordo
*serves 3-4
Note: you can easily make this dish vegetarian. Play around with tempeh and tofu!

1/2 pound of dried white or marrow beans, soaked overnight
1 pound of either spicy Italian or Merguez (lamb) sausage
1/2 yellow onion, chopped
3 cloves of garlic, minced
1 stalk of celery, chopped
1 medium bunch of chard, roughly chopped
1 teaspoon of toasted coriander seeds, ground finely with a mortar and pestle
1/2 teaspoon of toasted cumin seeds, ground finely with a mortar and pestle
1-2 teaspoons of marash or aleppo pepper
salt and pepper, to taste
1 cup of flat leaf parsley, chopped
2 teaspoons of freshly grated lemon zest
1 tablespoon of lemon juice
1-2 teaspoons of harissa paste
honey, to taste
pistachios, for garnish
olive oil
1. Cover the beans with water in a medium pot and bring them to a boil. Reduce the heat to medium and continue to cook.
2. Heat some olive oil in a large skillet over medium heat. Cook the sausages, turning them as you cook them, until they are fully cooked through. Transfer the sausages to a paper-towel lined plate and place them in the refridgerator as you prepare the rest of the dish.
3. Pour the fat off from the skillet, leaving about a teaspoon of fat at the bottom. Add the onion, garlic, and celery, and a bit of water to help scrape up some of the browned bits from the pan. Cook the vegetables for about 10 minutes.
4. Next, add the spices and cooked vegetables to the beans. Cover the pot, partially, and simmer for an hour. Remove the cover, add some salt and continue to cook the beans until they are soft.
5. Re-warm the sausages in a small skillet.
6. Add the chard to the beans, along with the parsley, lemon zest, lemon juice, harissa paste, salt and pepper. Cook until the chard is just wilted.
7. Slice the sausages into bite-sized pieces.
8. To serve, scoop the beans into bowl, top with sausage, drizzle with a bit of honey and sprinkle with pistachios.
Musical Pairings: Fleet Foxes – Helplessness Blues + Rancho Gordo Beans with Sausage, Pistachios and Honey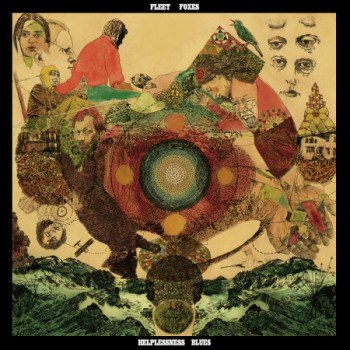 Head to the Turntable to read more about today's Pairing and give it a listen.