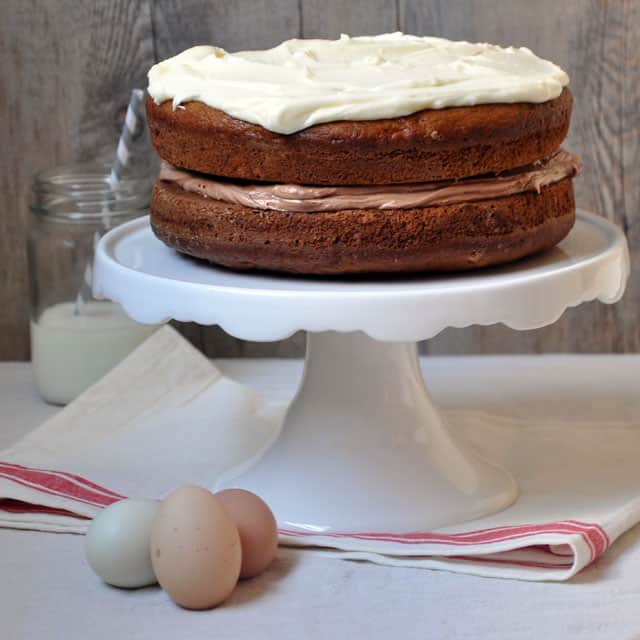 I have a confession to make. With this brilliant Indian Summer we've had, I've missed one thing, and it's truly a surprise: cold, rainy, windy days. Remind me to read this post in a few weeks, when I am drowning in misery. But, it's true. As we continue to eat heirloom tomatoes, romano beans, and strawberries, I'm beginning to feel all out of whack. Is Thanksgiving really just around the corner? Thank goodness we're finally able to change the time over here. Waking up when it's pitch black outside is really unadvisable, if you can avoid it. But here we are, barreling along towards 2012.
In my last post, I shared my feelings about the value of face time and, as it happens, I've gotten a lot of face time with people recently. Last week, I had dinner with some of the loveliest ladies in the food blogging world (Kimberley, Sara and Nicole) and I'm already making plans to catch up with friends at Pop-Up Magazine, an annual pre-Thanksgiving potluck, and my 10 year high school reunion (we can talk about that later). Fall and winter tend to be really social for us, and this often means lots of desserts. I can't emphasize enough how much I love to bake for an occasion.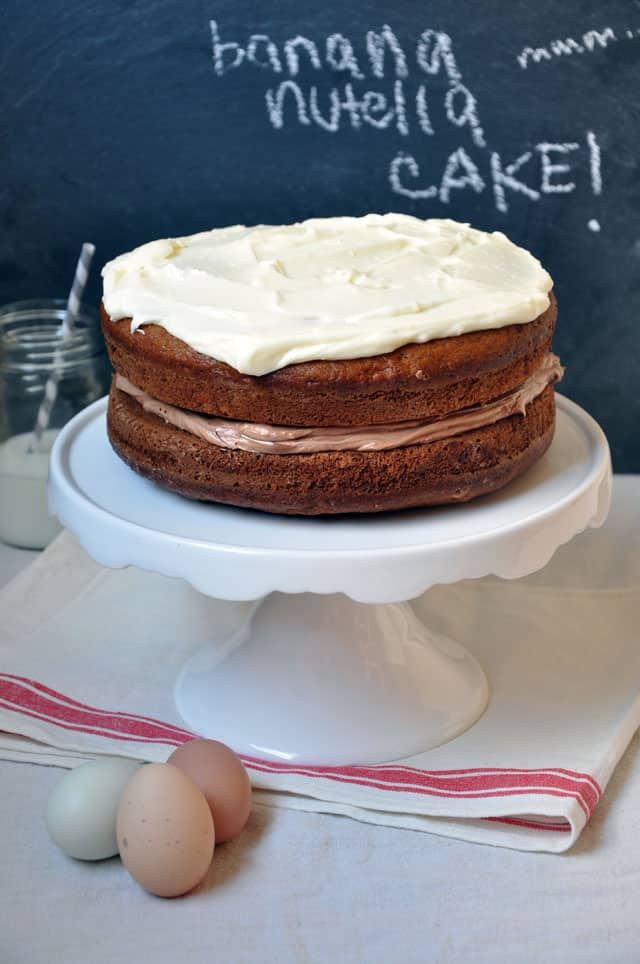 I made this cake for Matt's birthday (which just passed) and insisted on bringing it to our afternoon get-together with friends at Zeitgeist, Matt's favorite bar in the city. It has a large selection of beers on tap and a really inviting outdoor patio that, given our weather lately, was a welcome treat on a Sunday afternoon.  At this point, my friends except that I'd bring cake to a bar but I think they still look forward it. I take birthday cakes very seriously. Since we don't have bowling alley birthday parties anymore, I bring cakes and cupcakes to bars and restaurants. They can deal!
I'd been dreaming of making an untraditional buttermilk cake, and have been nostalgic for a jar of Nutella. There was a time when I considered a banana dipped in a tub of Nutella a nutritious snack, and I liked the idea of turning that senstation into a cake. I'm not a big fan of overfrosted cakes that make you feel like you'll be on a sugar high for weeks and I've been really loving the look of cakes that are frosted between layers but not on the outside. If this cake had a style inspiration, I'd say it was city chic, with a little longing for country. You know, a plaid shirt with a cool leather jacket and an antique watch. So there's that. There was cake, there were friends, there was sunshine and now, there is Fall and more gatherings to look forward to.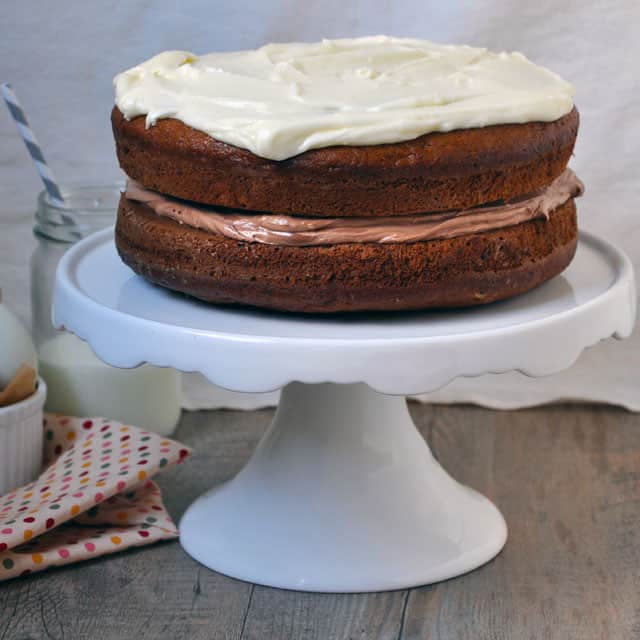 Banana Cake with Nutella and Cream Cheese Frosting
*serves 6-8
For the cake:
1 1/4 cup of all-purpose flour
1 1/4 cup of whole wheat flour
1 teaspoon of vanilla extract
1 tablespoon baking soda
1 pinch salt
1/2 cup unsalted butter
1 cup white sugar
3/4 cup light brown sugar
2 eggs
4 ripe bananas, mashed
2/3 cup buttermilk
For the Nutella frosting:
3 heaping tablespoons of Nutella
1/2 cup of powdered sugar
3 1/2 ounces of cream cheese, at room temperature
1/4 cup of butter
For the cream cheese frosting:
1/2 cup of powdered sugar
3 1/2 ounces of cream cheese, at room temperature
1/4 cup of butter
1. Preheat your oven to 350 degrees F. Butter two 8-inch round cake pans and dust them with flour.
2. Sift the flours, baking soda and salt into a small bowl and set aside.
3. Combine the butter and sugars in the bowl of a stand mixer and beat until light and fluffy. Beat in the eggs until incorporated. Next, add the mashed bananas, vanilla and buttermilk. Beat until incorporated. Add about half of the flour mixture and beat until combined. Add the rest of the flour mixture and beat until just incorporated.
4. Evenly divide the batter between the two cake pans and bake for about 30 minutes (until a toothpick inserted into the center comes out clean). Cool the cake layers to room temperature.
5. To prepare the Nutella frosting, combine all of the ingredients in the bowl of a stand mixer and beat until fluffy. Set aside.
6. Repeat step five (omitting the Nutella) to make the cream cheese frosting.
7. To assemble: place one cake layer flat side up on a serving platter. Frost evenly with the Nutella frosting. Top with the second cake layer. Spread the cream cheese frosting evenly over the top.
Musical Pairings: Dominant Legs – Invitation + Banana Cake with Nutella and Cream Cheese Frosting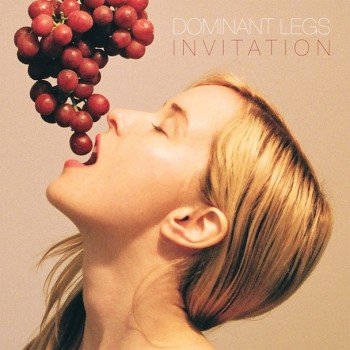 Read more on the Turntable.