Ah, relief. I've said it before: despite my undying love for summer,  often find it sort of overwhelming. There's the self-imposed pressure  'to summer' right. Thankfully, fall is all about relaxing and while I am sad to see the warm days and sunshine wane, I am strangely happy to have the pressure of summer lifted off my shoulders.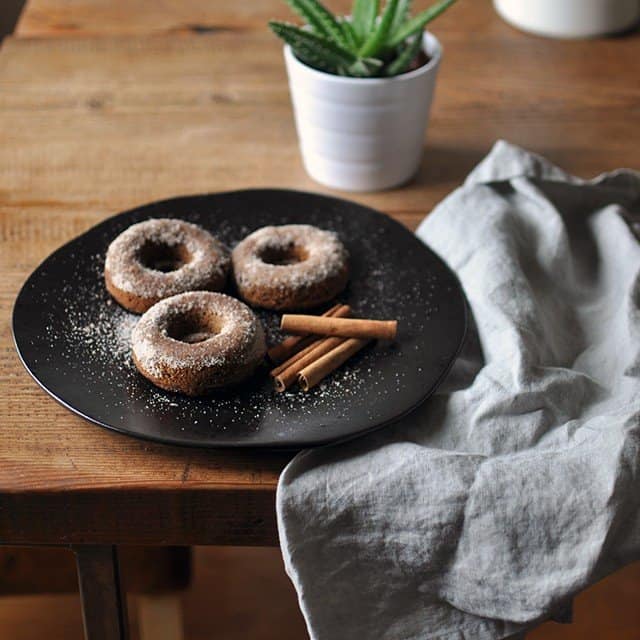 Last weekend, we really did fall right. I didn't cook anything at all. We stayed in our pajamas for a very long period of time before wandering out of the house for a walk to a nearby coffeeshop. We went to a friend's house for a dinner party where I got stressed just looking at everything she made. Perhaps elaborate dinner parties at our house are years away from now. The thought really bothered me this summer as I spent many hours researching outdoor lighting options and debating whether or not to invite more than a handful of friends over and serve them actual food, not on paper plates.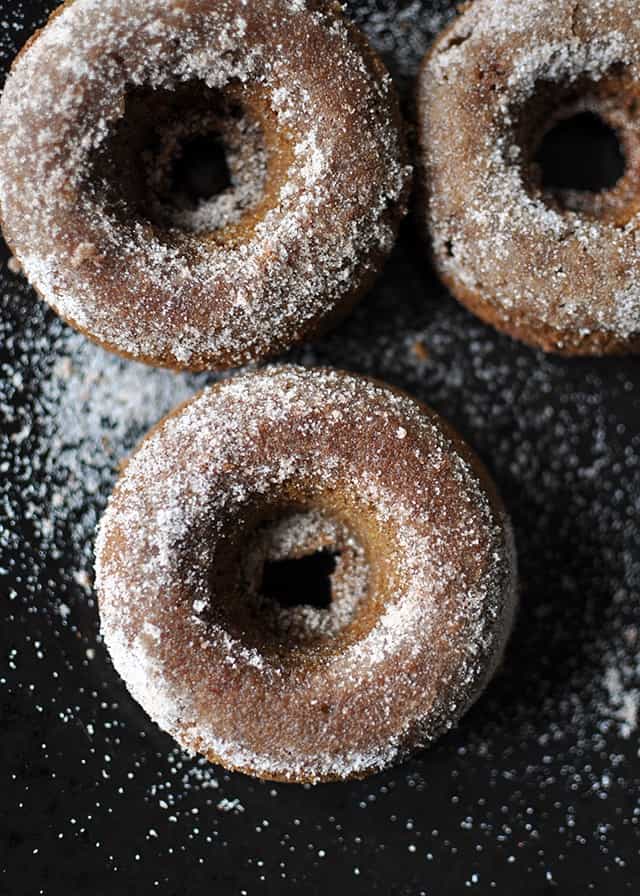 The expectations we have of ourselves are truly remarkable, and I know I am not the only one who worries about such things. Whereas my focus for the first few months with three kids was just to survive, as the twins near their first birthday, I've shifted toward finding ways to inch toward a redefined me that's still moderately 'put together.' I have succumbed to store-bought snacks (you won't find me making homemade granola bars unless I am REALLY motivated). And bless my kids for really loving avocado so that our to-go lunches can be easy.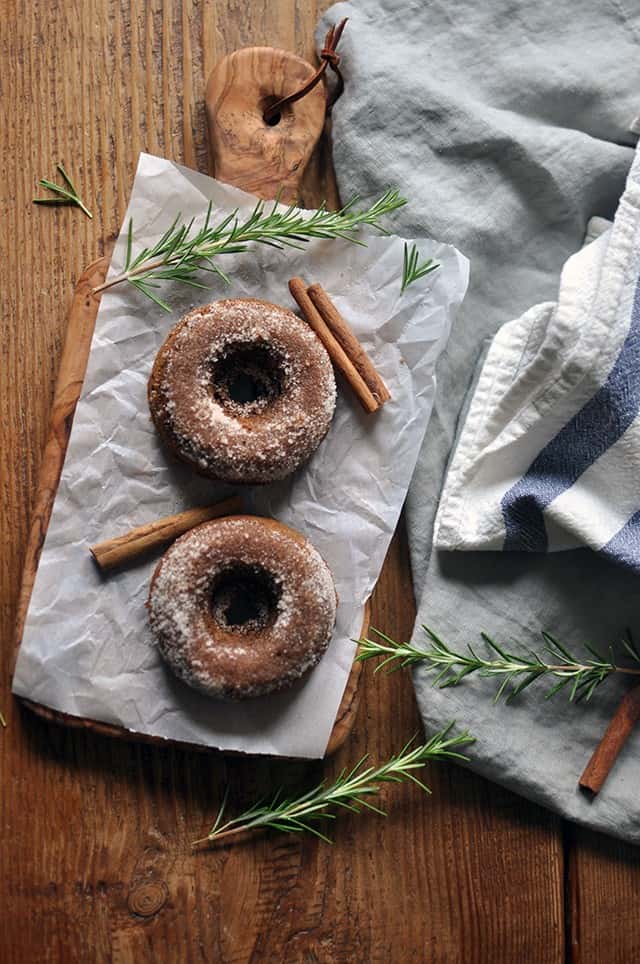 But the thing I won't let go of is treats. No matter how stressed, how tired, how utterly blah I may feel, I believe in homemade treats. And breakfast. But most importantly, treats for breakfast.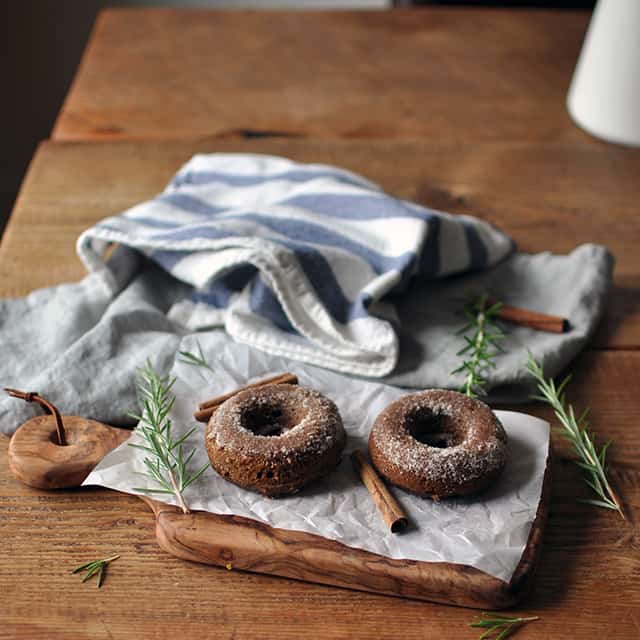 My friend Katie recently published the most darling book, Rise and Shine, and I have been itching to tell you about it. It is packed with recipes for people who are just like me, it seems. People who want to eat good food. Nutritious food. But food that tastes like a treat, for yourself and the people you love. I love Katie's no-nonsense approach to cooking and staying real to who SHE is: a woman with three children, just like me! Although there are many recipes I have bookmarked, the one I made immediately was for these applesauce molasses baked donuts. Because, well, donuts.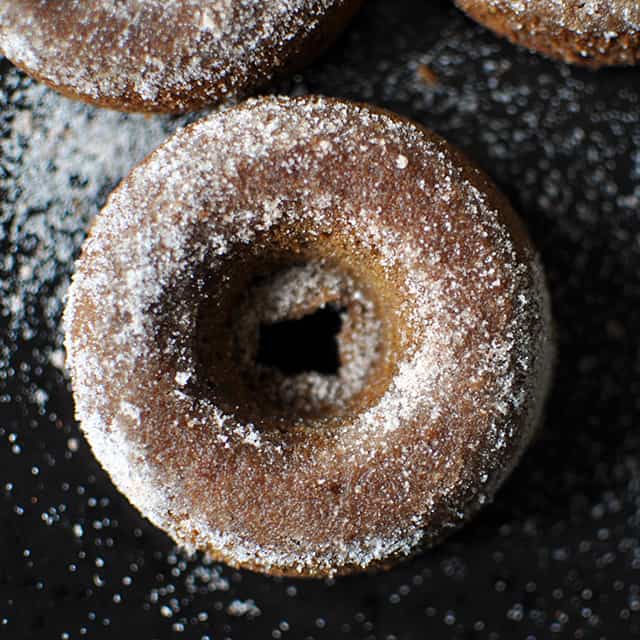 The recipe is easy as can be (the batter can even be prepped the night before!), and the moment this cinnamon-sugar dusted warm baked goodness hit my lips, I knew. Fall had come and I could breathe a little easier. Funny how so many things — summer included — can feel so bittersweet.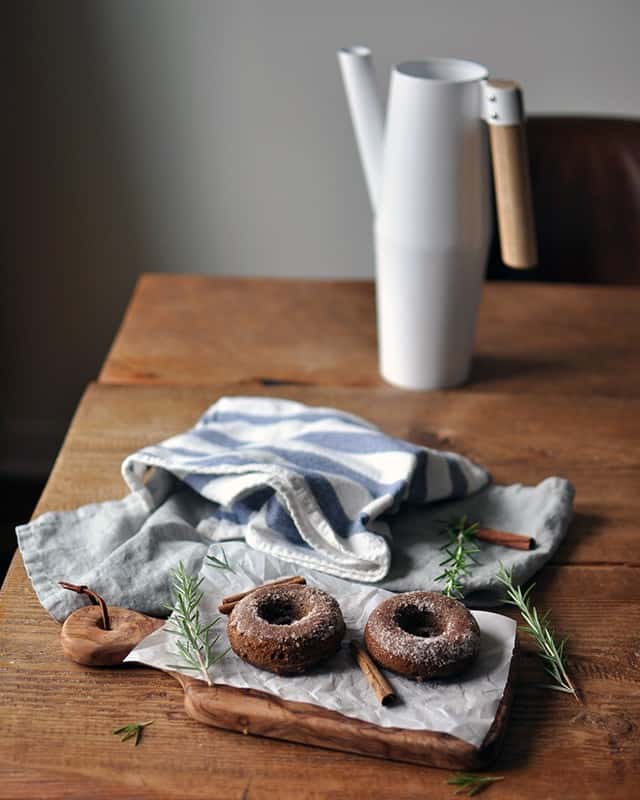 Baked Applesauce Molasses Donuts
adapted from Rise and Shine
1 cup of whole wheat pastry flour
3/4 teaspoon of baking soda
1 teaspoon of ground cinnamon
1/4 teaspoon of ground allspice
1/4 teaspoon of ground ginger
1/8 teaspoon of ground nutmeg
1/4 teaspoon of kosher salt
3/4 cup of applesauce (unsweetened)
1/3 cup of brown sugar
1 1/2 tablespoons of blackstrap molasses
1 large egg
1/4 cup of canola oil
1 teaspoon of vanilla extract
For the topping:
2 tablespoons of sugar
1/2 teaspoon of ground cinnamon
2 tablespoons of butter, melted
1. Preheat your oven to 325 degrees F. Grease a donut pan with oil or cooking spray. Combine the flour, baking soda, spices, and salt in a large bowl and whisk together.
2. In another bowl, combine the applesauce, sugar, molasses, egg, canola oil, and vanilla. Whisk to combine.
3. Add the wet mixture to the dry mixture and whisk until smooth. Use a pastry bag fitted with a tip to fill each donut well, or a glass measuring cup with a lip to carefully fill the donut molds 3/4 full.
4. Bake the donuts for about 13-15 minutes, or until a toothpick inserted into the center comes out clean. Remove from the oven and let cool before inverting the pan and releasing the donuts. At this point, you will probably have batter left to bake a second batch. Wait for the donut pan to cool (unless you have another) before cleaning in and refilling.
5. Combine the sugar and cinnamon in a small bowl. Brush the warm donuts with butter and roll them in the topping. Repeat for the rest of the donuts.
Donuts are best eaten warm but will keep for several days in an airtight container. You can also prep the batter one day ahead and store it in the refrigerator until ready to use.