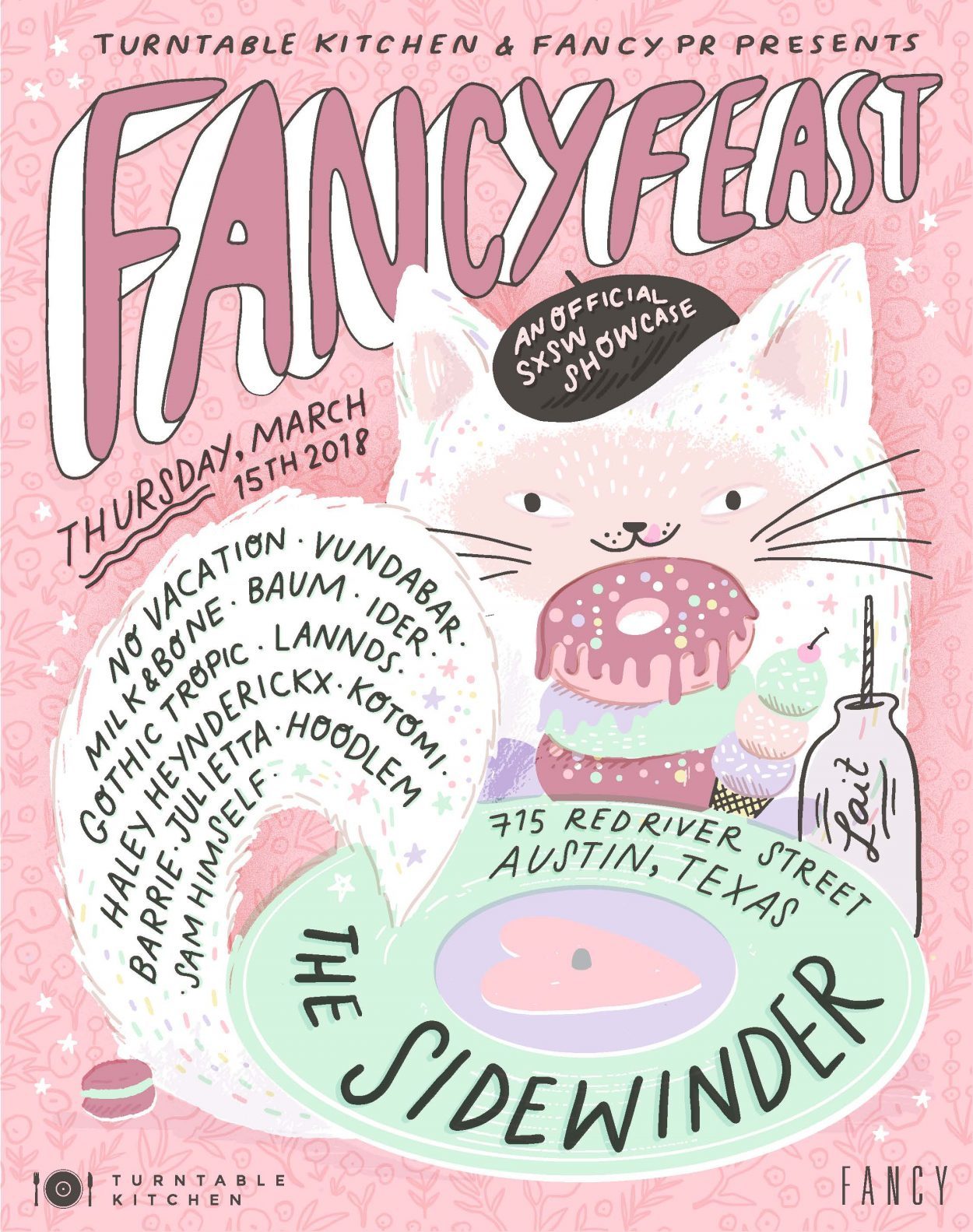 We're excited to announce that we're returning to SXSW on Thursday, March 15th for our biggest showcase yet.
We've dubbed it Fancy Feast and it's an official SXSW evening showcase that we're presenting with Fancy PR. On Thursday, March 15th we'll be taking over two stages at The Sidewinder in Austin, Texas to spotlight 13 of our favorite new artists: No Vacation, Milk & Bone, Haley Heynderickx, Vundabar, BAUM, IDER, Gothic Tropic, Barrie, Kotomi, Hoodlem, Julietta, LANNDS, and Sam Himself.
The list includes several artists we've previously featured in our Pairings Box and Coffee & Vinyl clubs as well as No Vacation, who are not just a Pairings Box alumni but also recording an album for our SOUNDS DELICIOUS series (maybe we'll get an exclusive sneak peak at what they're working on…). Doors are at 7 pm and the show will go until around 2 am.
Playlist and RSVP for the showcase
We've also put together a short Spotify playlist featuring a track by each of the artists who'll be performing to give you a sense of what to expect.
We hope you'll join us! RSVP here.
Poster by Eunice Moyle of Hello Lucky.