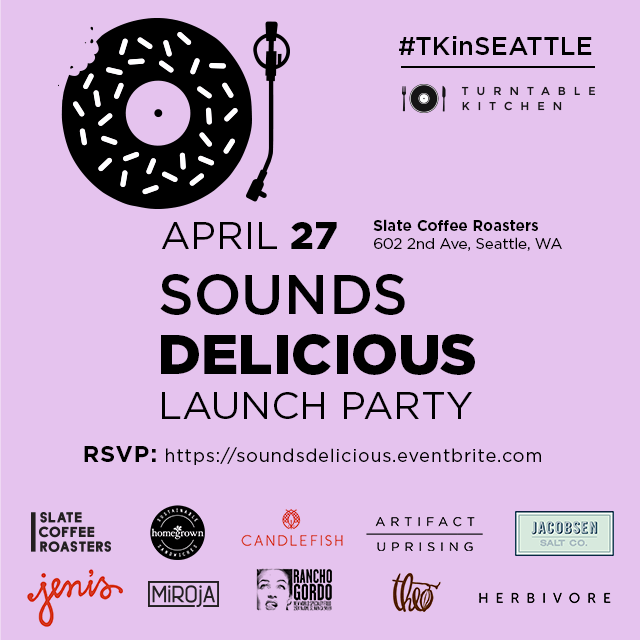 Guys! We are so excited that SOUNDS DELICIOUS has finally landed! We're shipping records all week and you can now get a recurring subscription to the club. We have been waiting for this day for months and months and we are so thrilled to celebrate it with you. For those of you who are local, we'd love to meet you at an intimate listening party at Slate Coffee Roasters in Pioneer Square.
We'll have ice cream from Jeni's, sandwiches from Homegrown, and goody bags filled with treats from some incredible brands: Candlefish, Jacobsen Salt Co., Artifact Uprising, Theo Chocolate, Herbivore, Rancho Gordo, Slate Coffee Roasters, and Miroja. And thanks to our amazing sponsors, we're able to make the event FREE for you to attend!
We want to stay true to the intimate nature of a listening party and we want to make it really special, so we're keeping it small and cozy and space is very limited. RSVP to reserve your spot.
If you're not local and are interested in more events like this from us, we'd love to hear where we should go and what you'd like to see from us.