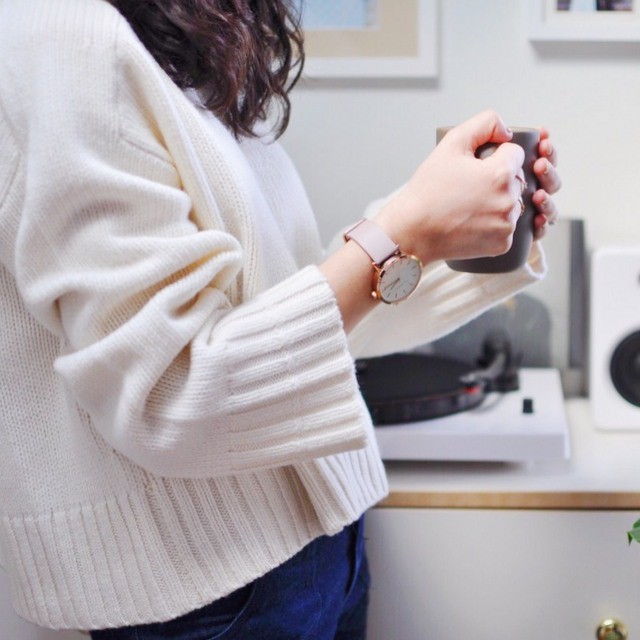 We're in that long stretch of winter that feels never-ending. When Christmas feels long behind us and spring feels so far ahead. I don't mind bundling up, and we've been lucky to have a lot of sunshine here but I won't lie: I'm dragging. What started as a sinus infection nearly three weeks ago led to an ear infection, then a stomach virus, and then another cold. Nothing brings down your spirit like being sick and I still feel like I'm floating below the surface a bit, trying to get back to 100%. We've been drinking hot chocolate and you know what? It helps.
I miss California winter things. I miss the Golden Gate Bridge and the ocean. I really miss the sand dunes at Ocean Beach and cinnamon toast from Trouble Coffee. I miss the bread at Outerlands. I miss the sound of the N Judah rolling past our building, rumbling and creaking like a freight train. I miss citrus, in particular, which floods the farmers markets of San Francisco around this time of year, promising warmth, soon.
Matt is quick to remind me that January in San Francisco is filled with dark, gloomy days, blustering winds, and fog around this time of year. I remember.
I'll be honest here (as I always try to be): finding my rhythm this month has been a challenge. I'm pouring a lot of creative energy into my day job, and trying to squeeze every last bit into Pairings Box recipe development. Between Facebook, Twitter, and Instagram, it's been hard to keep up with all the beautiful things (which sometimes feel not beautiful at all) while also trying to keep up with general life things like grocery shopping, and occasional exercise.
Without getting too much into it, it's been hard to be enthusiastic, particularly when the world feels so rocky and a lot of people are pretty pessimistic about the future. In the spirit of authenticity, I've chosen to write less, to give myself some time to gather my thoughts. I've cooked sporadically over the last few weeks. I made up for it by baking a total of three birthday cakes for Neko's 4th birthday, one of which is definitely worth sharing (it's from Julia Turshen's brilliant, brilliant book) but which was consumed before I ever had a chance to style and properly photograph it.
I want to talk about soups and stews, and the seafood paella we made for Christmas. I want to tell you about these overnight oats with chia seeds that I've been perfecting. I want to talk about how I finally organized my pantry.
Right now, it feels like everyone has very important work to do. We've always had important work to do, but suddenly our work feels more urgent, more meaningful. I can't say that it isn't stressful (it is) but I also find it inspiring. How deeply committed people seem to be to the work. There are many levels of work, and at the moment, I feel grateful to be able to bury my head in work that feels both meaningful and rewarding, creative and crafty. I'll be back with a new recipe post next week.