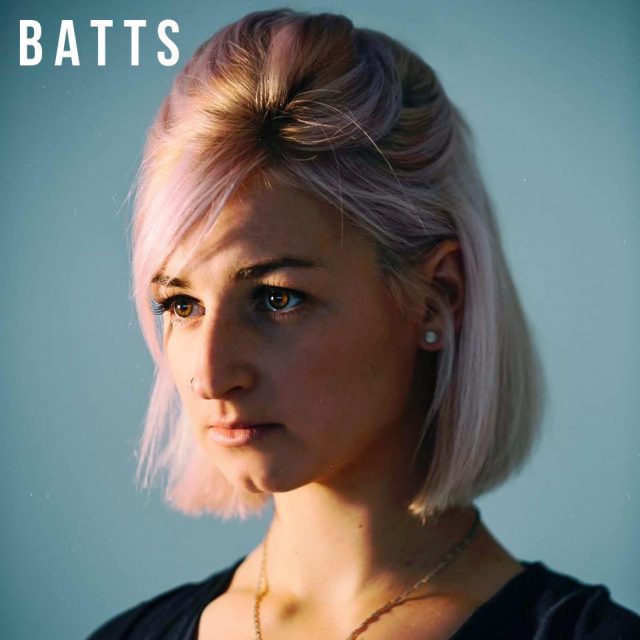 This month we're excited to spotlight the dreamy, trip hop vibes of Melbourne-based indie pop artist BATTS. This is an artist you absolutely need to hear. It's the project of songwriter and vocalist Tanya Batt with production from England based producer Ficci.
Their jams have received comparisons to Lapsley, The xx and London Grammar (who called BATTS "amazing"). Meanwhile, my ears detect strong similarities to Portishead's Beth Gibbons in Batt's breathy, warm intonation. Indeed, if you can imagine Beth Gibbons fronting The xx or London Grammar you'll have a sense of what to expect.
She's been receiving massive support from BBC Introducing (where her single "Lie To Me" premiered), BBC Radio 1, Triple J, and KCRW. Likewise, music blogs across the world have raved over BATTS with gushing reviews from B3Sci, Crack In The Road, Hilly Dilly, Indie Shuffle, and dozens more. And, naturally, she's racked up millions of plays online.
This month's vinyl collects BATTS first four singles and puts them to wax for the very first time. It's a lush, mesmerizing collection and we couldn't be more proud to share it with you.
Things kick off with the ethereal, entrancing single "Morals." Batt's vocals are captivating and soulful, accompanied beautifully by Ficci's spacious and atmospheric production. It's a powerful introduction to BATTS' aesthetic and a stunner of a tune.
It's partnered up with what might just be my favorite track from the duo to date, "For That, I'm Sorry." This one opens with an exhale before warbling synth notes propel the tune across a sparse, windblown soundscape that highlights Batt's strong, compelling croon in the foreground.
The b-side opens with the cinematic and heartfelt "Lie To Me." It's a bright, clean r&b jam that laments a love gone wrong, "You totally lied to me. You totally fooled me. I totally fell for you. Why would you hurt me?"
The collection closes out with what may be their most popular single yet, "Kiki." It's a slow-burning cut that builds intensity as it unfolds amid sharp, ringing synths and deep, rumbling bass. Get ready to be impressed.
We've pressed 425 standard copies on electric blue vinyl alongside a special edition of 175 copies on half and half baby blue and aqua blue vinyl with cyan blue splatter (it may be the prettiest vinyl we've ever released) exclusively for gold club members. To get one you just have to subscribe to either the Pairings Box or our coffee and vinyl subscription service.
Update: THIS ONE HAS SOLD OUT