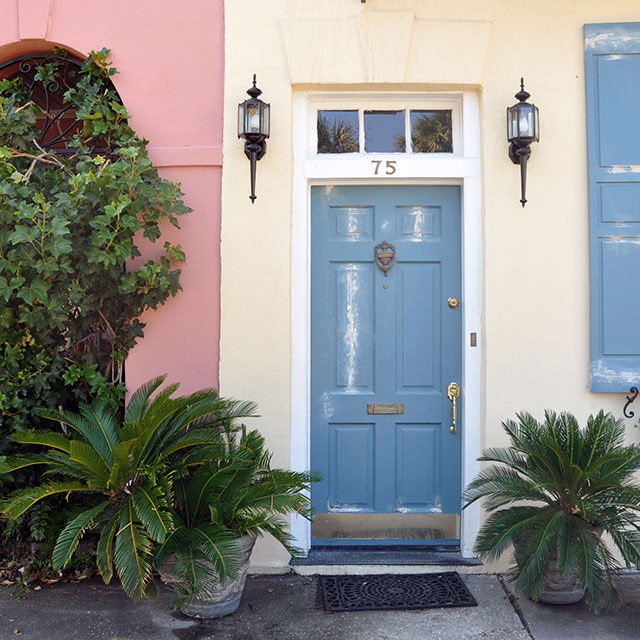 Charleston, South Carolina had been calling my name for years. The coastal city known as "The Holy City" is brimming with pastel-colored row houses, Southern charm, and an enviable food scene. It not surprising that it's become a destination. Given that we now have 3 kids and we've never left anyone alone with all 3 overnight, we knew that it would be a big ask of Matt's mom to come and stay at our house but she agreed and we started planning. Our goal was to get 3.5 days in the Charleston area, and it turned out to be the perfect amount of time for us to eat our hearts out and really get a feel for the city.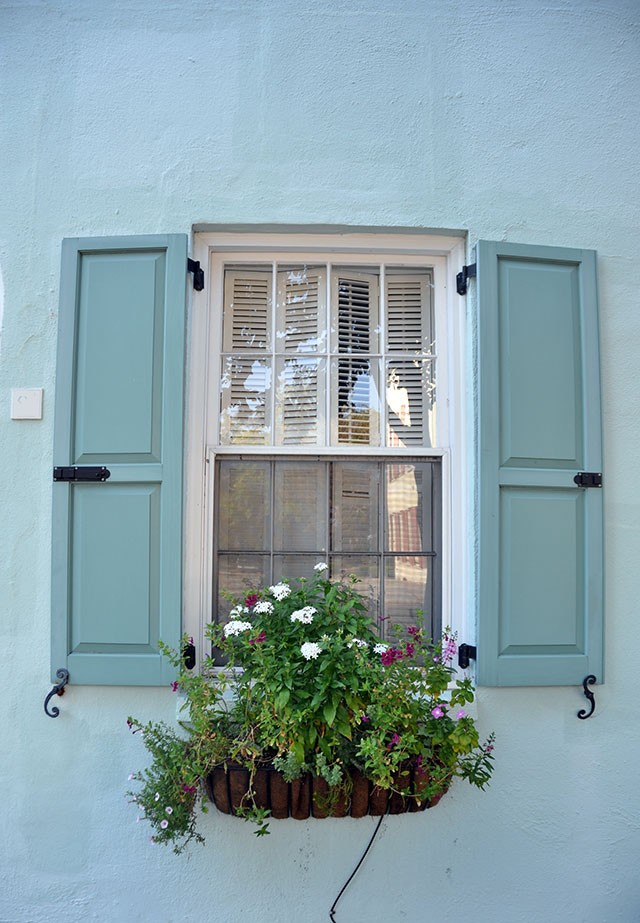 Charleston has a lot of things going for it (as I mentioned earlier): good food, beautiful architecture, friendly people, great weather. I wasn't really sure what to expect at the end of October / beginning of November, but coming from chilly, rainy Seattle, we welcomed the dry 80 degree weather with open arms.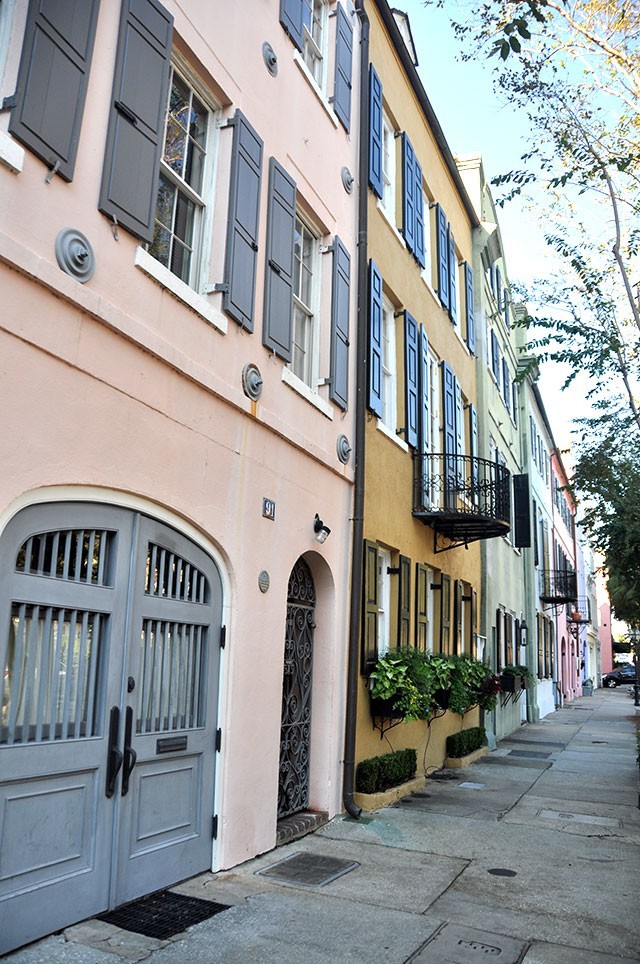 Even though it initially felt like a trek to fly to the other coast, we actually nabbed direct flights on Alaska Air and were there in exactly 4.5 hours. We hopped in a Lincoln Towncar (Lyft) and rode into downtown in time to catch a happy hour drink and stroll the waterfront in the golden hour.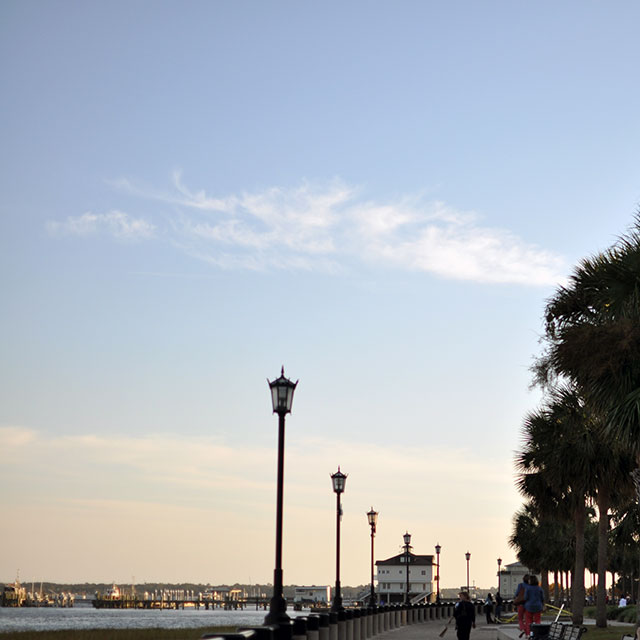 One of the things that I loved about Charleston is that it really has something for everyone. There are plenty of cultural things to do (museums, historic homes open for tours, art galleries) and 'traditional' restaurants that make you feel like you are traveling back in time. And I was happy to see that like many cities, Charleston has a vibrant community of music lovers, foodies, beer aficionados, coffee geeks, and folks who care about making it "hip."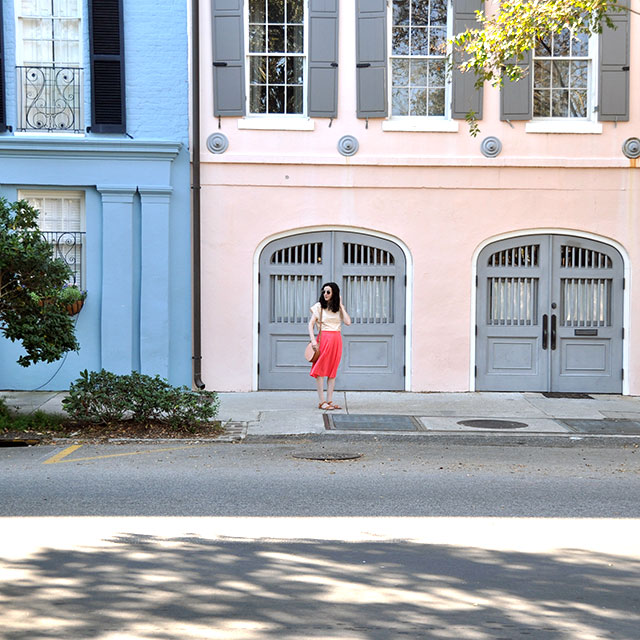 It was also clear to us that Charleston is growing like crazy. In addition to the historic old buildings of downtown, there are plenty of multi-unit modern buildings going in, and the population seems to be exploding — and for good reason!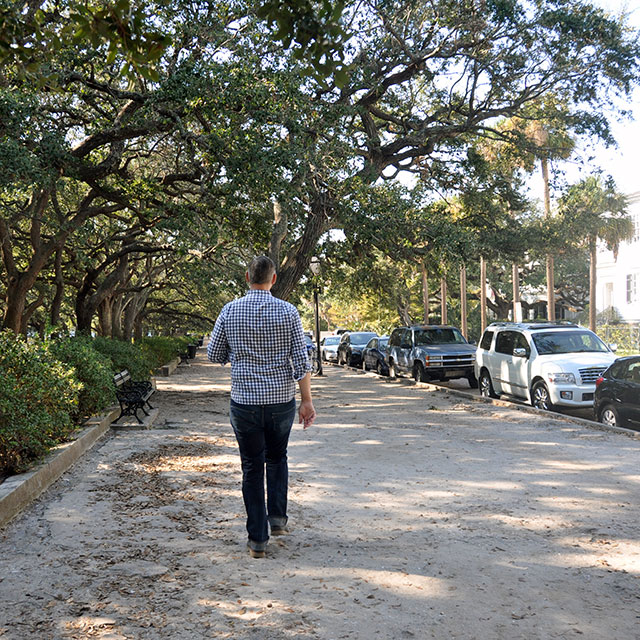 I welcomed the opportunity to leisurely stroll King Street (the main shopping street and home to our favorite ice cream shop of all time – Jeni's Splendid Ice Creams!). Something about those early evening strolls reminded me of the Italian passeggiata. It was hard not to stop in front of every vibrant pastel backdrop to snap a pic, especially in the late afternoon, when everything seemed to bask in that warming light. We wandered the streets and alleys, and most of the time, my neck was craned because every building top had some sort of ornate roof or windowpane or feature. Let me assure you that about 60% of the 722 photos I took on the trip were of the tops of buildings in downtown.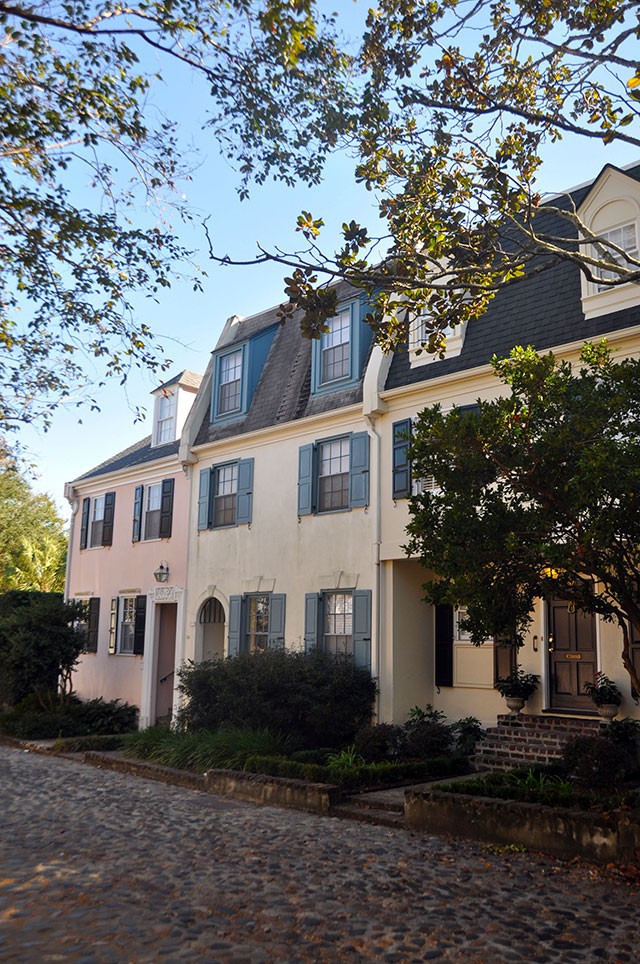 We also had the opportunity to check out a plantation right outside of the city – a first for both of us. There is something so powerful about seeing so much beauty around you, yet knowing its painful history. It was so quiet out there — the bodies of water were so still that they reflected the overburdened trees and their Spanish moss like mirrors.
If there's one complaint I had, it was that there wasn't enough time on our trip to eat at all of the amazing places I had on my list! Without further ado, here are some of our favorite things we did, ate, drank, and saw. I can't say enough about the lovely folks at Explore Charleston and Lou Hammond Group (hi, Bryan!) who sent so many recommendations, offered tips on transportation, etc. I also can't say enough about you guys (our readers!) and followers on Instagram. Your recommendations were awesome, and I've included many of them here as well. Lastly, for those of you who are Johnny Cash fans, you'll appreciate that we accidentally stumbled upon his son's wedding during our weekend in Charleston.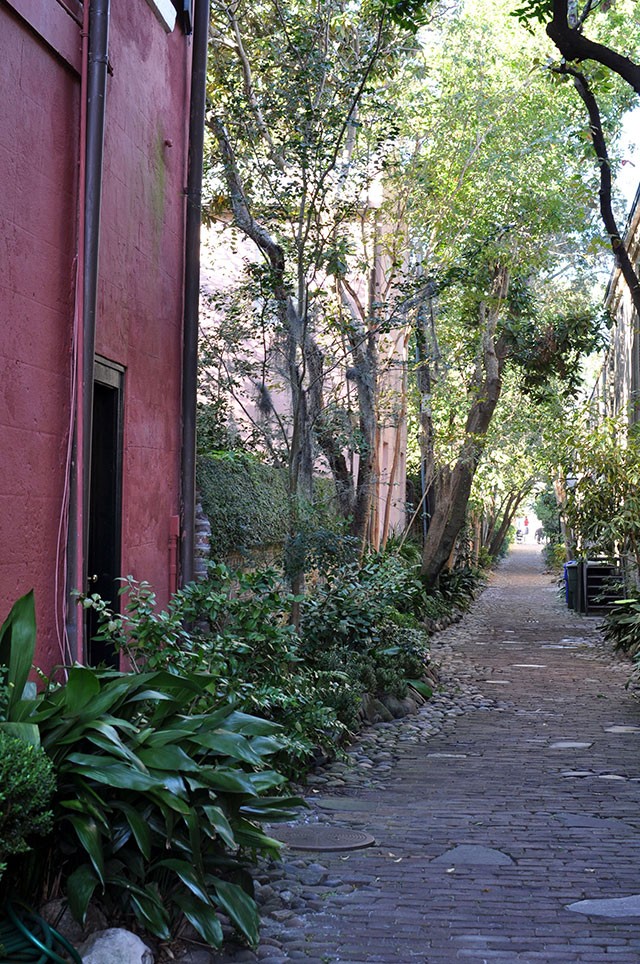 Stay
Andrew Pinckney Inn: We were lucky enough to stay in the heart of downtown at this beautiful, historic inn. We loved the high ceilings in the room, the charming decor, and the refreshments at reception (they even have a daily wine happy hour!).
Restoration Hotel: this is a newer hotel (if you're looking for something more modern). It has a rooftop bar and a coffeeshop in the lobby if you're looking for an Ace-like experience.
Start your day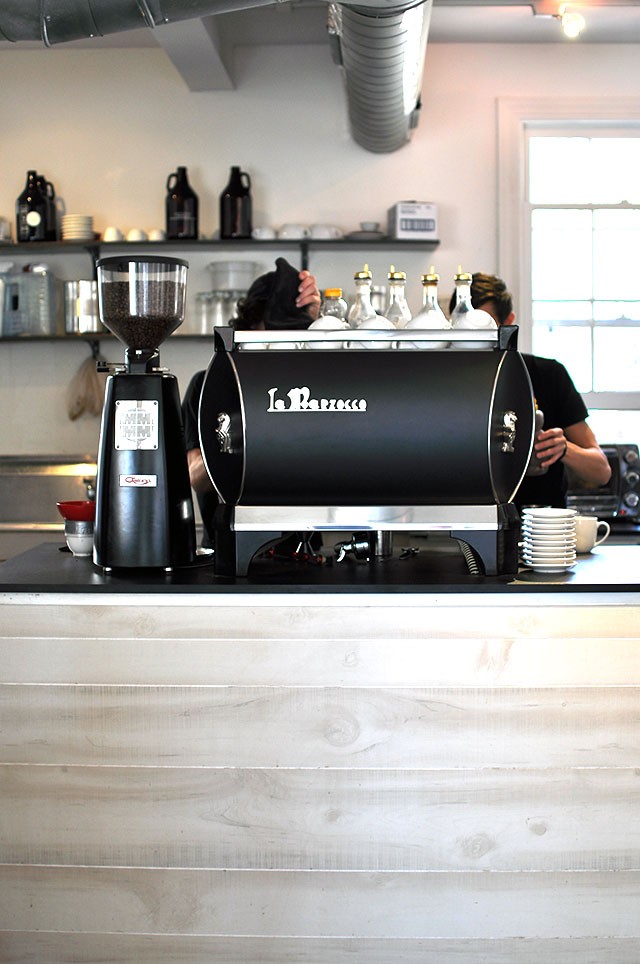 Black Tap Coffee: This coffeeshop came recommended to us by Instagram followers and it did not disappoint. Matt tried their pour over while I got the "Mint Julep" cocktail. It's housed in an unassuming pastel pink and purple converted house off the main drag, but well worth the walk. We picked up some beans to go!
Eat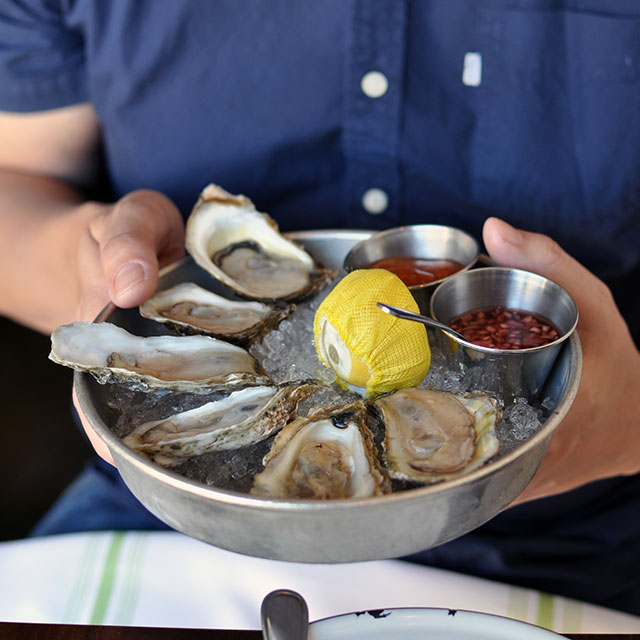 Leon's Oyster Shop: This spot is arguably one of the most well-known in Charleston (second only to Husk). It's housed in a converted autobody repair center and offers casual food (fried chicken, oyster sandwiches, and soft serve ice cream) in a friendly atmosphere. I loved how their menu had "cheap wine" and "cheap beer" sections and enjoyed a half dozen of raw oysters (sourced mostly from the East Coast). Definitely don't skip the soft serve here.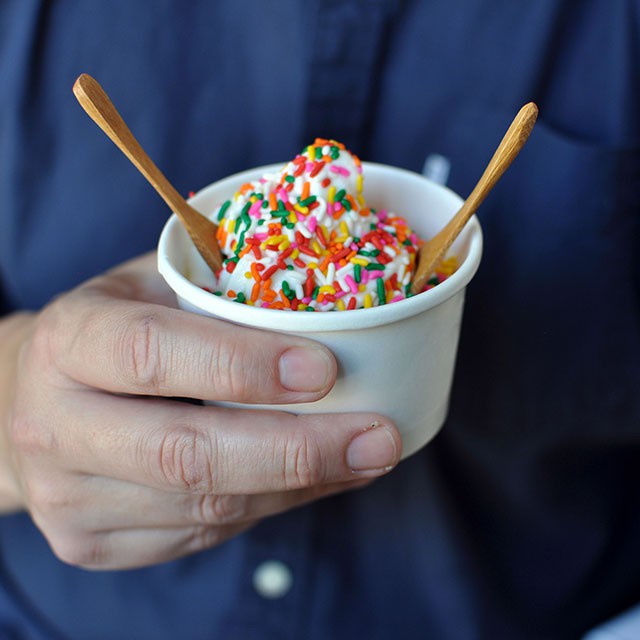 *Circa 1886: We were invited to dine here on a night that happened to be Matt's birthday and we walked away really impressed. The restaurant is housed in a converted carriage house next to the Wentworth Mansion (which is worth a look!) and the food is highly refined but inventive. It's the first place I've seen serve antelope, and their focus on local ingredients (like black walnuts) really shines through. This is a spot for a celebratory dinner or big occasion.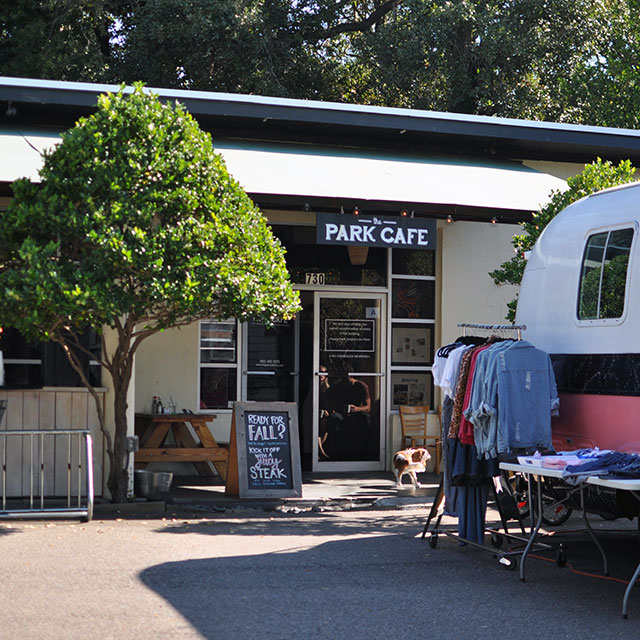 *The Park Cafe: This definitely felt like "the neighborhood spot" for breakfast and brunch and we absolutely loved it. We had a farmhouse breakfast plate, sweet Danish popovers with seasonal preserves, and corned beef hash. Everything was phenomenal (even the 'table' cornbread) and the setting was perfect.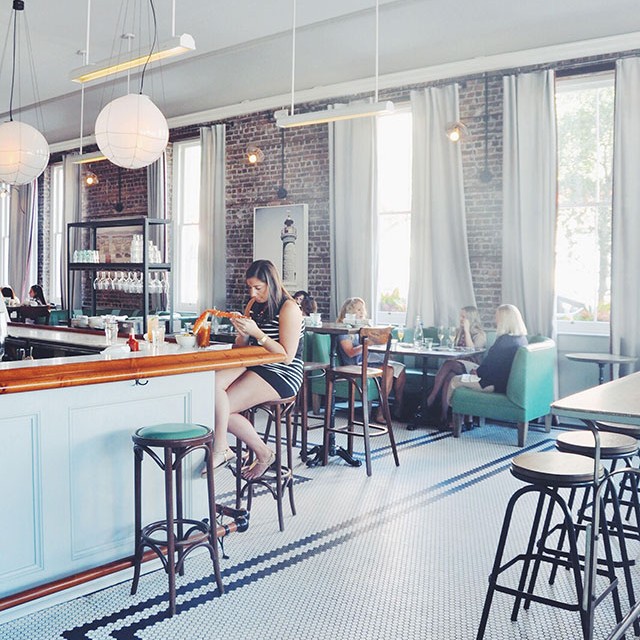 *The Darling Oyster Bar: There are several raw restaurants in Charleston that have gotten tons of press (The Ordinary, 167 Raw) but we decided to give the newer Darling a try. This spot reminded us of many of our favorite spots in San Francisco and Seattle. While the menu has plenty of local fried specialties, we stuck with mostly raw (save the fried clam strips we ordered). We loved the food, the atmosphere, and the service here.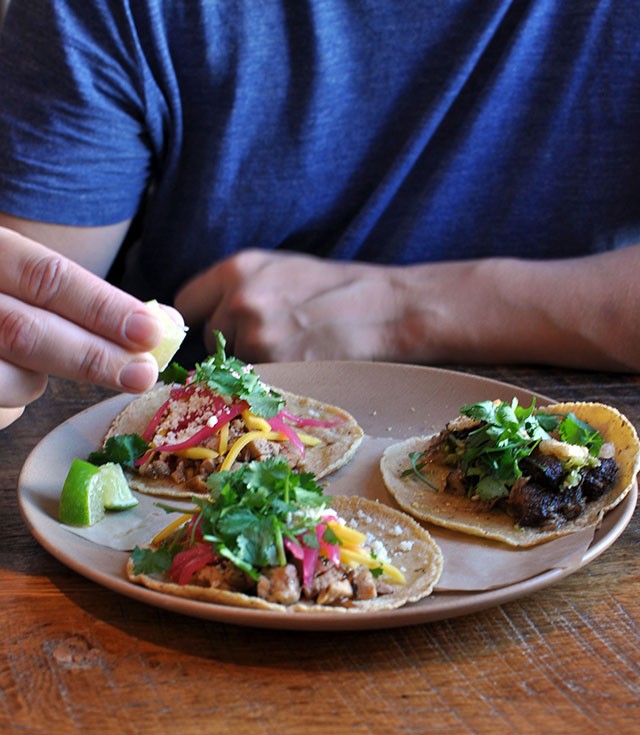 Minero: This is a casual Mexican spot that was opened by Sean Brock (of Husk fame) and we stopped in here for a midday snack of tacos. Again, we were really happy with how tasty, refined, and bold-flavored everything was here. It's a restaurant that's in a pretty busy tourist stretch but doesn't feel touristy at all. I'd love to go back for more.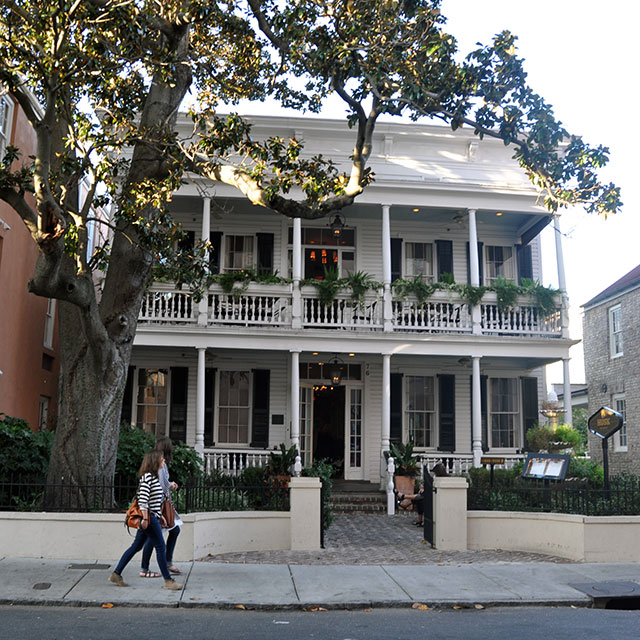 Husk: Our highly-anticipated meal at Husk was solid but perhaps the only downside to it was that we had just come from the Husk Bar, where we saw people being served burgers and fries. We were having such a great time THERE that we had a hard time leaving! We loved our pork chop, roast chicken, and crispy chicken skins but couldn't stop thinking about the burger next door! Either way, if you're in Charleston, I'd say, get a burger one night and then come back the next for your fancier meal at Husk ? Bonus: the restaurant occupies the most gorgeous building (see photo above).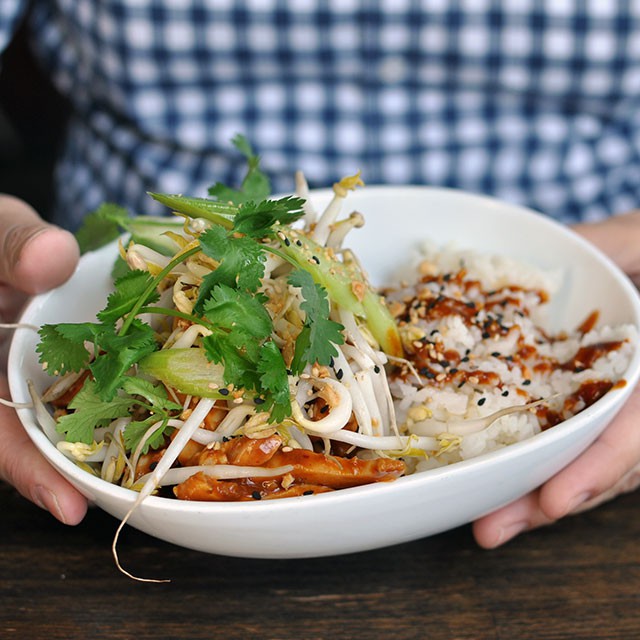 Xiao Bao Biscuit: We got many, many recommendations for this spot and it seriously did not disappoint. It's a fusion-Asian casual eatery where the flavors are bold, inventive, and unlike anything I would have expected in the South. Certainly, this restaurant would fit in the Mission of San Francisco or Brooklyn. Don't miss the fried rice dishes and Japanese pancake (I hear the tofu dish is delicious, too).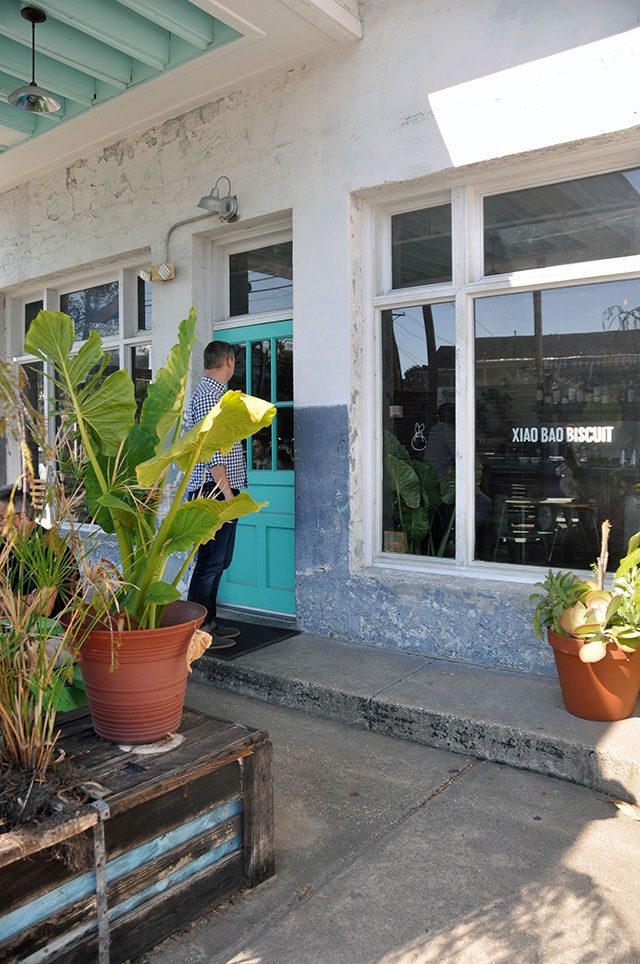 *The Drawing Room at the Vendue: Even if you're not staying at the Vendue hotel (a beautiful art deco hotel), The Drawing Room offers something unique. Chef Forrest Parker is known as an "agricultural archeologist" who is passionate about digging up old and forgotten ingredients and incorporating them into his food. One of the most delicious things we ate was a molasses made from an heirloom melon that's native to the region. The staff at the restaurant, which invited us to dine with them, showed us the best time and gave us many history lessons along the way. Another thing that really impressed us here was the wine selection. The Italian-born head of the wine program brings in unique wines I'd never tried (like a Slovenian wine that was golden in color!). We were really impressed by the food and drinks there.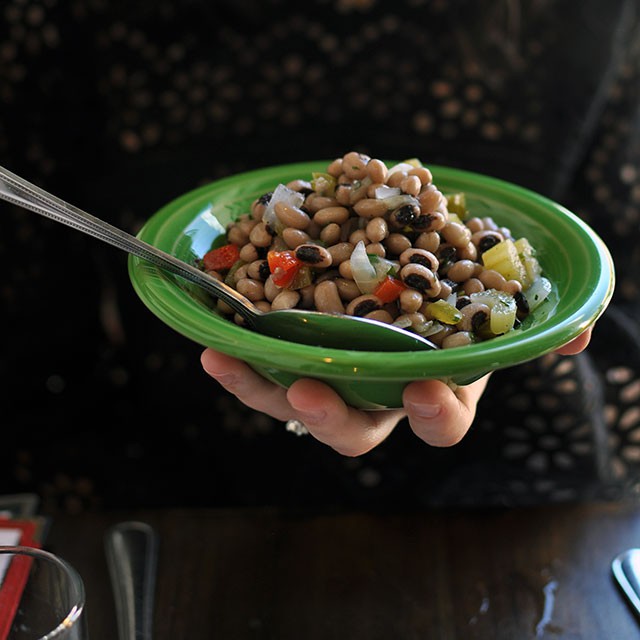 Jeni's Splendid Ice Creams: Ohio-born ice cream shop that we love. If you're in Charleston (or any other city where they have a location), stop in. We've never tasted better ice cream (and we lived in San Francisco for over a decade and one of us is a gelato connoisseur!).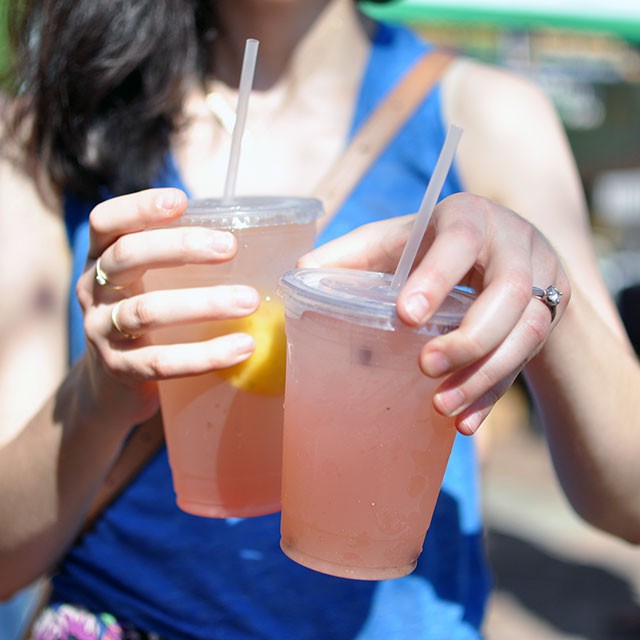 The Saturday farmer's market: If you're looking for more casual eats, I highly recommend getting some food, snacks, and drinks at the Saturday farmer's market. We loaded up on agua frescas and lemonade, but there were tons of breakfast, lunch, and snack options.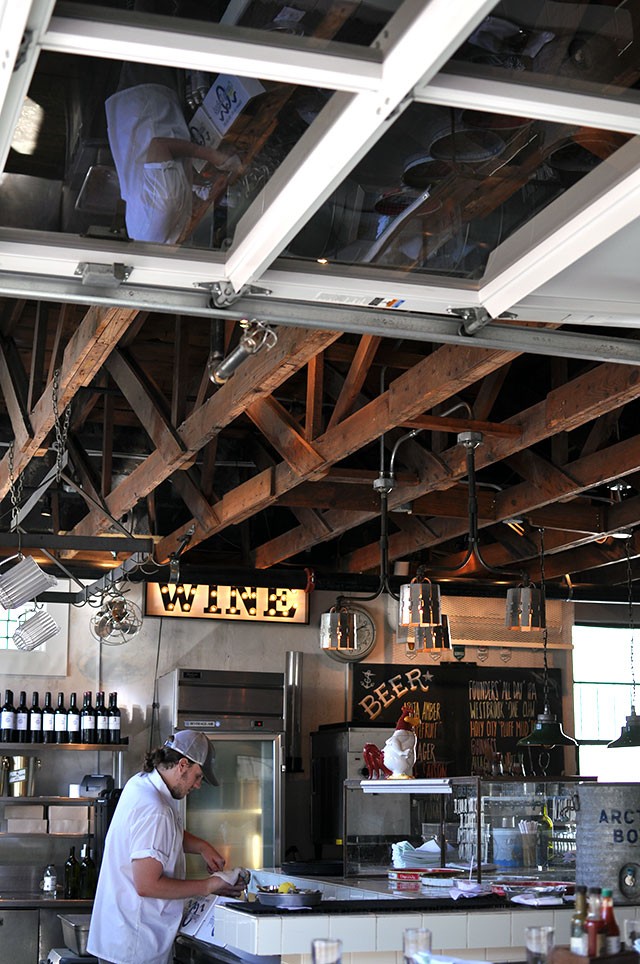 *For brunch with a big group, your parents, or grandparents:
If you're visiting Charleston with a big group of mixed ages, you can definitely check out High Cotton and Eli's Table, both of which generously hosted us for breakfast while we were in town. At Eli's, we loved the inventive shrimp and grits benedict and sweet potato pancakes. High Cotton made us feel like we were in the old South, complete with a bluegrass band to go with our eggs and cornbread!
Unfortunately, we didn't make it to S.N.O.B, a breakfast, brunch, and lunch spot that was highly recommended, but it's another worth checking out on East Bay Street.
Even more
We got SO many recommendations for places to eat, it'd be a shame not to include them here. Some other places that were on our list included: F.I.G, Poogan's Porch, Fast and French, Callie's Hot Little Biscuit, Hominy Grill, and Goat Sheep Cow.
If I could go back tomorrow, I'd prioritize getting a fancy dinner at F.I.G, brunch at Hominy Grill, and dinner at Poogan's Porch. I'm also curious about Poogan's Smokehouse on East Bay Street.
Drink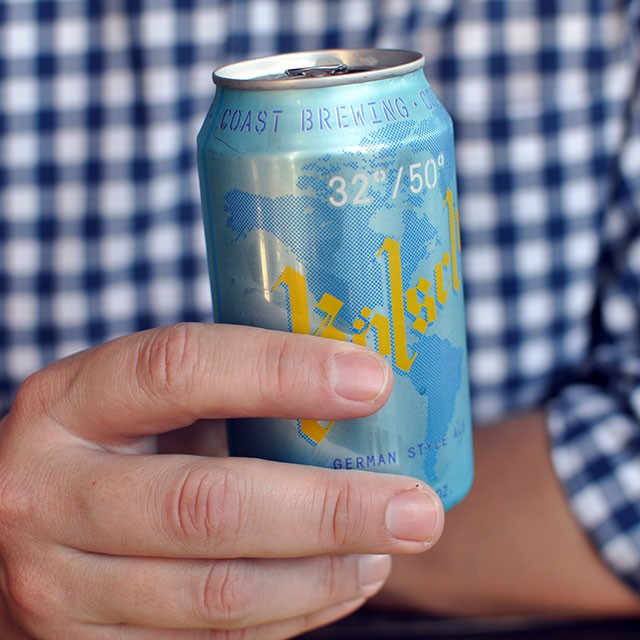 Holy City Brewing: We had to hop in an Uber to get to this one but it was well worth it for the brews and the beer garden that's hidden away behind an assuming street. We were tipped off by locals to go here and we were so glad we did!
Coast Brewing Co.: We didn't make it to the actual brewery (they were closed the day we tried to go) but we had several of their beers at restaurants around the city. We love their chill vibe, and hope to make it out to their brewery one day.
The Gin Joint: Shout out to one of our readers who responded to an email newsletter and recommended this place to us. We stopped in for a 'welcome to Charleston' drink here as soon as we got off the plane. They have a super cool bar and also a cozy little courtyard. Plus, they offer little nibbles to go with your booze and have great selection of liquors and inventive drinks. You could even ask the bartender to make you one by pairing 3 words together from a longer list of options; i.e.: refreshing, bitter, citrus.
The Bar at Husk: Another stellar reader/Instagram rec that was amazing. Honestly, we would have eaten our food here, but if you have dinner plans, consider getting a pre-dinner snack with your cocktail. They also have a great selection of seasonal beers on tap.
Cane Rhum Bar: Our cocktail contributor took us a rhum bar in Seattle which inspired us to check out the newly-opened Cane. It was a fun change of pace and if you like rhum drinks, we'd recommend popping in here for a night cap (they also serve food).
See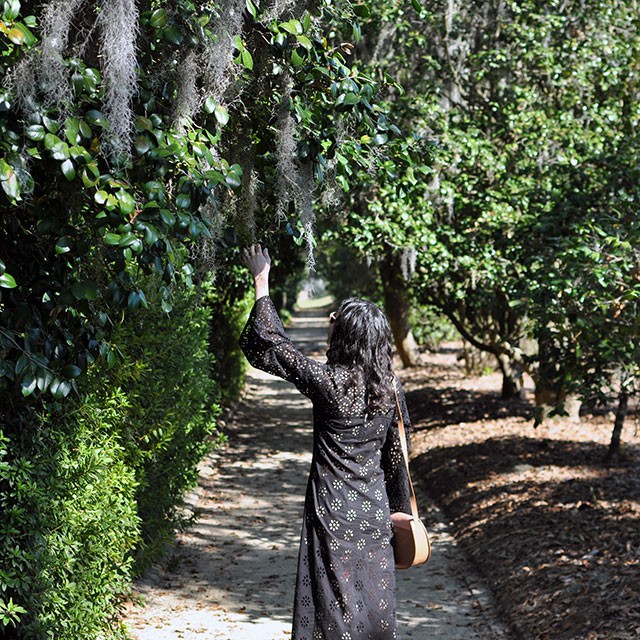 Charleston is a fabulous city to wander through and get lost in. It's small enough to cover most destinations on foot, though you could also always rent a bicycle. A few of our favorite things included: walking through the French Quarter, Waterfront Park (so peaceful and beautiful!), and checking out the Edmondston-Alston House.
Also: don't miss Rainbow Row, Broad Street, East Bay Street, Church Street, Queen Street, Meeting Street, and Philadelphia Alley.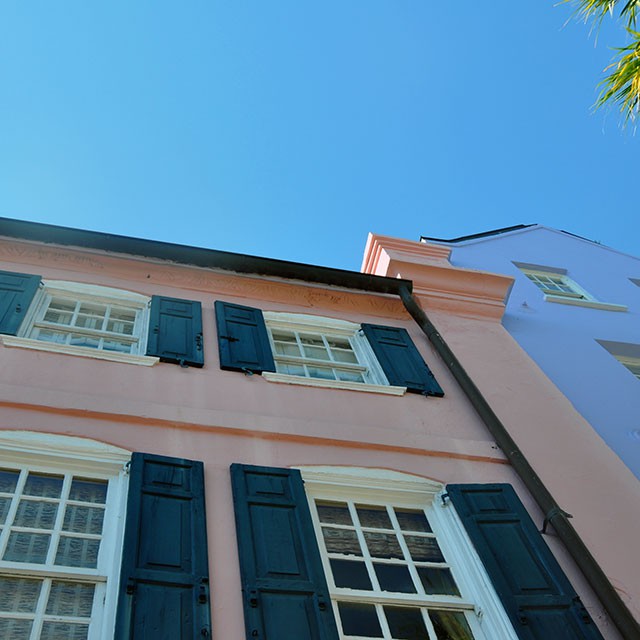 If you're willing to trek out a bit, don't miss Middleton Place, a former rice plantation. There are several other plantations nearby (including Magnolia). It's a piece of history that's worth seeing and the gardens are truly beautiful.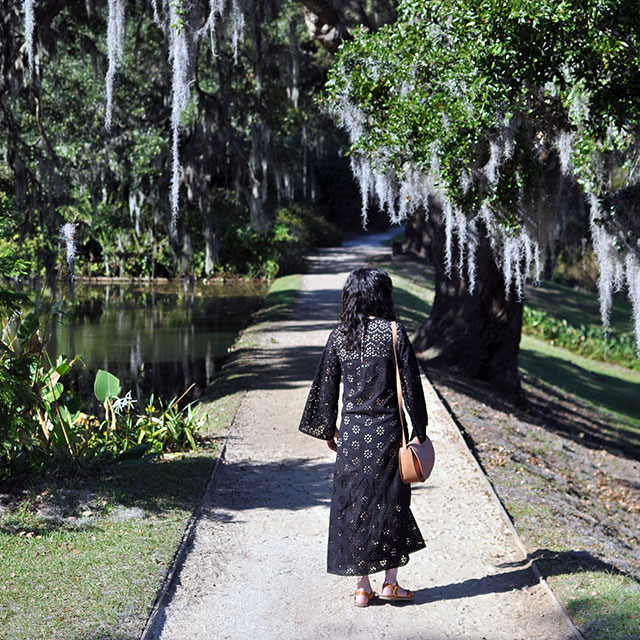 Shop (Vinyl and more)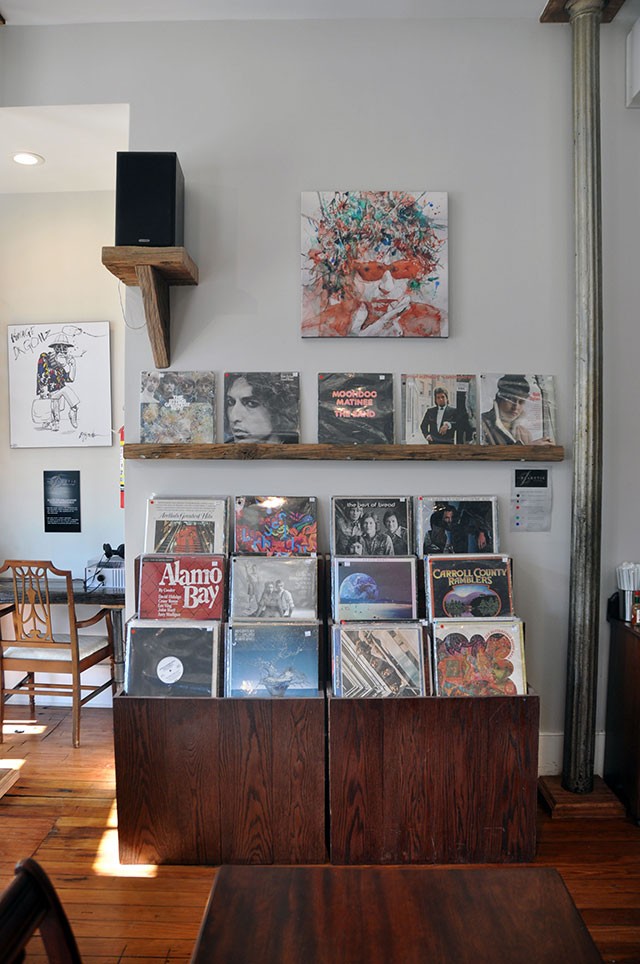 Eclectic Cafe & Vinyl: This is a cafe and vinyl record shop that we really enjoyed checking out. If we lived in Charleston, you'd find us hanging out there a lot.
The Vinyl Countdown: Just down King Street and a few blocks from the Park Cafe, this is a great little vinyl record shop (the only independent record store in downtown Charleston!) you can check out after brunch.
Candlefish: This is a candle company that makes their own candles. I walked away with two, and could have bought many more. This is a great spot to pick up a few gifts from friends and family back home.
Thank you so much to Explore Charleston for helping us plan our trip, warmly welcoming us to Charleston, and connecting us with some of your members. We have noted restaurants and establishments that hosted us on our trip or offered us media rates with an asterisk (*) but as with all content, all opinions are our own.
My bag (which you see in many photos) is from Cuyana (c/o).