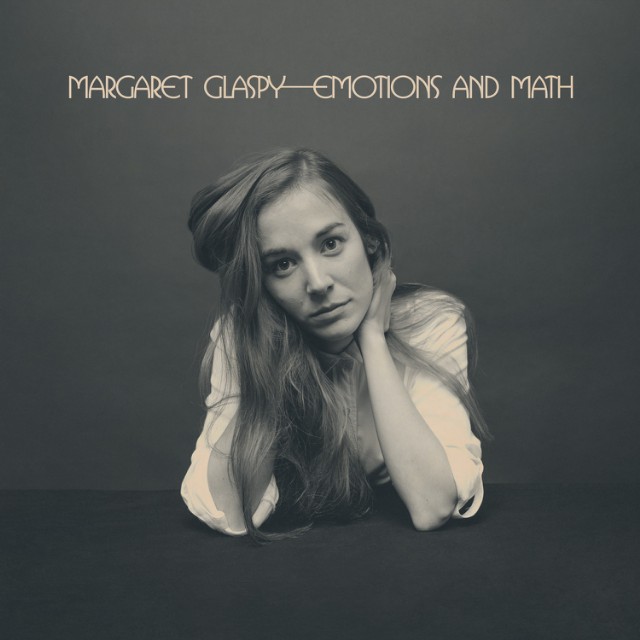 This post is long overdue!! I attended a wedding recently where a distant acquaintance, and fellow audiophile, had asked me what I had been listening to lately. I quickly spout off Glass Animals and Local Natives without putting much thought into it, knowing she and I had recently chatted via text about how much we loved both those albums. The conversations carried on and the topics moved forward within our little group, however later on that evening the question finally sank in with me and I realized what a disappointing answer I gave. I knew good and well the answer she was looking to hear should've fallen along the lines of what she should be listening to next; that's when it struck me like a bolt of lightning and I spouted out Margaret Glaspy. With a few confused faces staring at me I had to reel back a bit and let her know she should definitely check out Margaret Glaspy's debut album Emotions and Math.
For the last 3 months Emotions and Math has accompanied me through lengthy car rides, brief camping adventures, and has been a warm hand to hold through the most mundane day to day activities at work. I've actually listened to the album so much that I practically know all the words to every song by this point. That being said it would be pretty hard for me to narrow down such a fantastic record into one single song and still encourage each and every reader to give it a spin, so let's see if we can do it with three.
Kicking off the record is the title track to the album and I can't think of a better introduction of Glaspy's sound and talents. Her voice often growling and tremendous delivers the most honest and personally revealing lyrics about what it's like being a touring artist with a loved one back home. Actually honesty is a trend that carries through the entire album, the stories are so real and sincere it almost seems like you know Margaret on a personal level.
"You and I" is the song that introduced me to Margaret, with it's brazen rebellious guitar chords along with bold and liberating lyrics it felt like a "Rosie the Riveter" of rock songs. So in control that she had me in a headlock at first listen and she didn't even care.
However by far my favorite song on the album is the most unsuspecting one. Coming in at 2:26″ "Black and Blue" is the shortest song on the record and one that will probably never make it to be a single, but every time I hear it I fall a little more in love with Margaret and her work. It took me more than a few listens to really appreciate the poetry being played on this one, but I feel like everyone has a moment in their lives where they can relate to it. It's a sad ode to that second in time where everything seems so clear and peaceful, you are happy and content as a scene in a full color painting, blissfully unaware that it can all be ripped right out from under our feet any minute. Looking back we feel colorblind to the events leading to that moment, we just realized "black was blue." In Margaret's song it was a love gone sour and now she's left as a confused and unsure adult with a child. For myself it was a time when I had a seemingly perfect job which ultimately left me unemployed when they unexpectedly closed their doors.
I thought I was
I thought I was
Doing fine
Till I knew
Black was blue
The fierceness in her voice at the beginning of the bridge slowly subsiding to that final realization, just brings it all home for me. It is real easy being color blind when things are going well and hindsight is always 20/20.
In my opinion Emotions and Math is easily one of the best indie rock albums of 2016, however you should take a listen to the three songs below and decide for yourself. You can also stream her whole album right here if you like what you hear. For any of my fellow Sacramento readers in 5 short days she will also grace the stage at Harlow's Restaurant and Night Club, I won't be missing it.