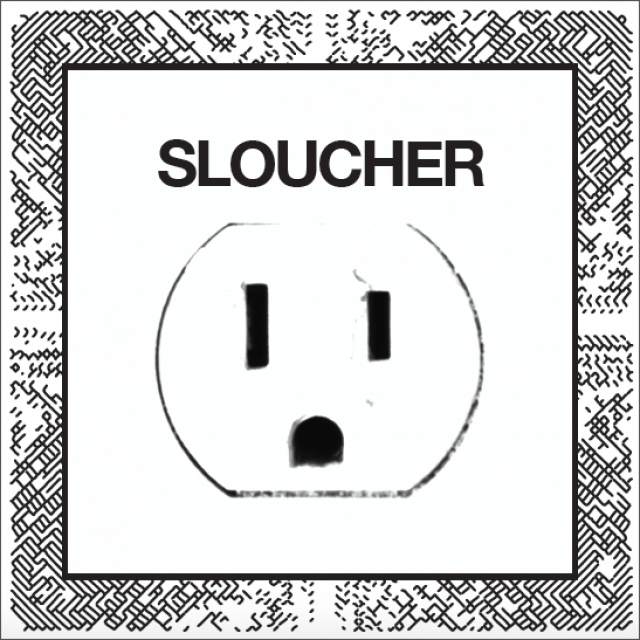 Swoon Records' signees Sloucher have been one of our favorite discoveries since moving up to the Pacific Northwest. With a vibe that calls to mind folks like Real Estate, Heatmiser and Elliott Smith, it's hard not to find something to like on their debut. Their (admittedly modest) discography is best described as chill, melodic and catchy – a combination that is pretty hard to deny but easy to get a little obsessive over.
Their origin story is about as straightforward as they go. Songwriter Jay Clancy (drummer of Hibou and Cayucas) started the band when he picked up a guitar and started sketching out the tunes that would make up the record. Later he enlisted drummer Jack Hamrick, guitarist Kyle Musselwhite (The Globes), and bassist Lance Umble (Telekinisis) to round out the group.
They've been quickly turning heads since that time. For example, they're in regular rotation over at the venerable KEXP. Seattle's The Stranger describes their debut by saying it is one of those records where "you know within a minute or two of pressing play that you're in the presence of an extraordinary talent." We were fans on first listen too.
We're excited to share a pair of their catchiest singles and a previously unreleased recording on this month's Pairings Box vinyl. We think you're going to love them too.
The a-side kicks off with the buoyant and irresistible slacker jam "Certainty." It's a slick, smooth groove that bounces forward at a steady gazed trot as Clancy pines for a long distance lover crooning sweetly on the bridge, "I can tell her with certainty 'I love you.'"
It's followed up by the sparkling and energetic rocker "Flower Girl." This one bursts open along a lively, nervous beat as bright guitars ring out in the forefront. Simultaneously danceable and lyrically forthright, it's a tune about an illicit and emotionally dangerous love affair: "I wanted you then but now I know it was always impossible. I tried to live in the real world and let the fantasy go."
Meanwhile, the b-side boasts a previously unreleased alternate take on their single "Constant Questions." This one is a twangy (dare I say Wilco-esque) tune with a swaying, piano and acoustic guitar based arrangement that rolls along at an easygoing pace as Clancy sings wisely, "Searching for something mostly leads to nothing." It's an exceptionally laidback tune that speaks volumes for Sloucher's potential.
We've pressed 325 standard copies on transparent highlighter yellow vinyl alongside a special edition of 175 copies on highlighter yellow in milky clear colored vinyl exclusively for gold club members. To get one you just have to subscribe to either the Pairings Box or our coffee and vinyl subscription service.