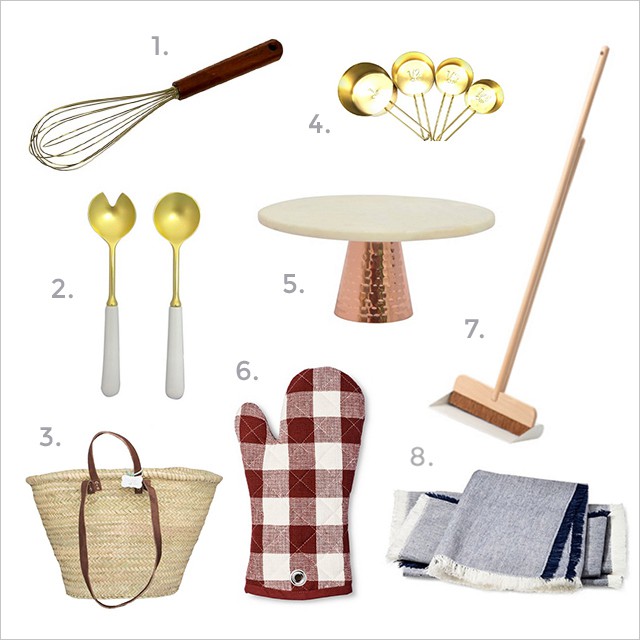 1. Whisk | 2. Porcelain and Gold Serving Spoons | 3. French Style Market Basket | 4. Measuring Cups | 5. Cake Stand | 6. Potholder | 7. Dustpan and Broom | 8. Chambray Napkins (on sale!)
We're still a long ways away from a complete kitchen renovation (though we did finally paint it white, after living with brown-ish walls for months, and I pin inspiration regularly). But that doesn't mean that we can't spruce things up for Fall. I'm a sucker for all things wood, plaid, gold, copper, and straw, and while browsing a few of my go-to housewares destinations, came across some items that I have already started incorporating into our kitchen.
Here in Seattle, it's been feeling distinctly Fall for weeks now. It's like we blinked and summer was over, the leaves on the trees were all gold and yellow, the mornings are DARK, and there's a definite chill in the air, even on the sunny days.
For the first time, I have a porch where we can set a pumpkin! I remember reading how Emily Henderson updates home textiles with the seasons (ie: more plaids, flannel, neutrals in cold months and more bright colors in summer months) and love the idea of doing something similar in the kitchen. One thing I've realized as a home owner is that small details definitely make a difference.