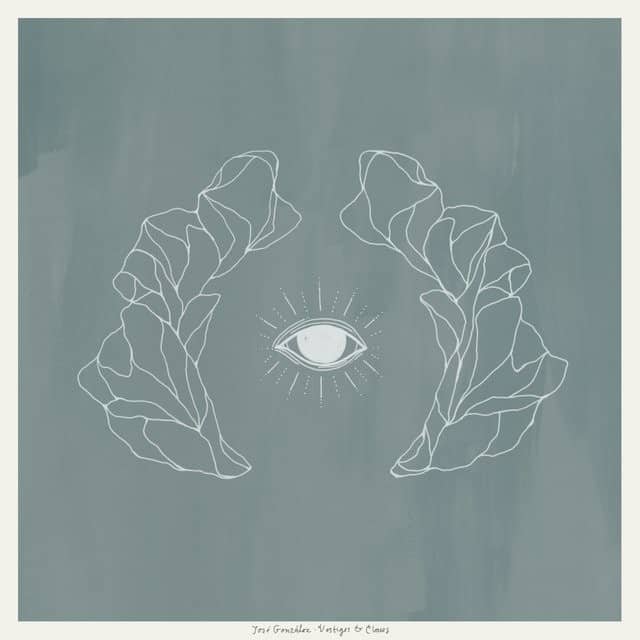 It's been seven years since José González last released a solo album. And, in some ways, it's hard to ignore just how much time has past while listening to his new album Vestiges and Claws. Between singles from a new Sufjan Stevens' album billed as a return to "folk music" and a newly released Iron & Wine rarities collection, my stereo thinks it is 2004 all over again.
And, sure, if you want to get technical, you could try to paint this as something different, something new from the Swedish-born Argentinian songwriter. His arrangements are more produced. His lyrics are more mature. But the truth is, Vestiges and Claws sounds exactly like what we've come to expect from his two prior solo efforts.
Not that I'm complaining. In fact, every finger-picked note, every softly intoned lyric, and every sparsely arranged tune on González's Vestiges and Claws exudes warmth and intimacy. It's a beautifully refreshing change of pace from the synths, hip hop-inspired rhythms, and guitar solos that make up a lot of what's popular in indie music in 2015.
Early press releases noted that the album was his first without a cover song on it. Although that is technically true, the melody of album closer "Open Book" plays out like a nearly note by note recreation of Kansas' "Dust In The Wind" but with new lyrics. It's fitting though, since it's easy to imagine Kansas' classic ballad as the thematic inspiration for the entire album.
After all, throughout the album González repeatedly marries the mystical poetry of Rumi with a very Buddhist outlook on life. For example, consider the lyrics to "Afterglow": "All of this will be gone someday. You and me and everyone we know. Leaving memories and traces for the afterglow."
Similarly, on "Let It Carry You" he sings, "Long to loose the anchor and dance the night away. Loosen built up tensions. Let it carry you away. And dissolve into the foam of things near, of things gone. To remind our restless souls of the beauty of being here at all."
So, yeah, Vestiges and Claws is classic José González solo material built primarily from finger-picked guitar and wise, immensely humane lyrics sung in an enchanting falsetto. It's warm, intimate, and mesmerizing. And, of course, that's a very good thing.
You can buy this from Amazon on CD, Digital and Vinyl. Crisp, warm and exotic, we've paired this with Kasey's recipe for Spicy-Sweet Shichimi Togarashi Popcorn.