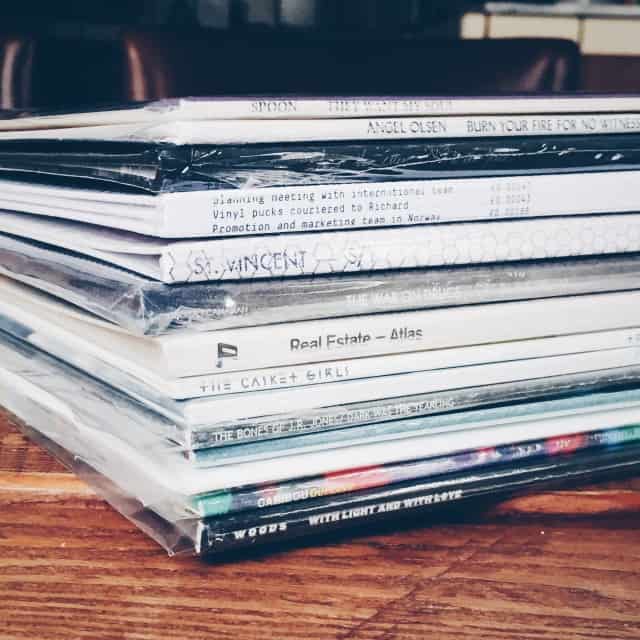 All and all, I consider 2014 to be a solid year for new music. We witnessed the triumphant, masterful returns of several beloved artists who'd been mostly absent for over a decade (I'm thinking specifically D'Angelo and Aphex Twin).
But, for me, the year will be remembered most as the year that a number of music's most promising young artists found their muse and offered the best albums to date (i.e. Angel Olsen, FKA Twigs, Sharon Van Etten, The Bones of J.R. Jones, Quilt, Future Islands, The War On Drugs, Hundred Waters, etc.).
It was also the year that we received new, excellent offerings from artists who've been at the top of their game for some time (I'm thinking of those records by St. Vincent, Spoon, Real Estate, and Woods in particular).
On the surface, it's disappointing to me that even the albums that count as "debuts" were from artists we've been listening to for a couple of years now. Nonetheless, if you're looking for some of the best and most exciting up-and-coming artists you need look no further than our "Top EPs of 2014" list which we've included below and includes CATHEDRALS, Black Honey, Shamir Bailey, Paperwhite, Oxford Drama, Daniel Wilson, and more.
As always, we'd love for you to let us know what we missed below in the comments. Thanks for sticking with us through 2014!
---
1. Angel Olsen – Burn Your Fire For No Witness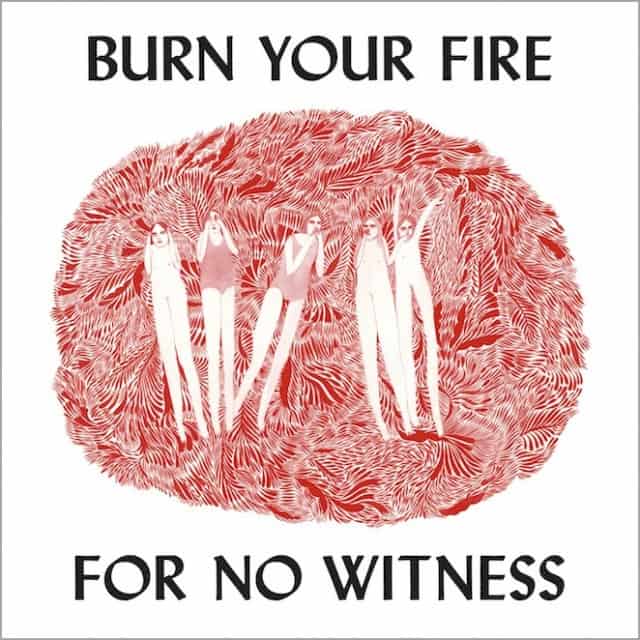 Picking our favorite album of the year was difficult this year because there was a lot of albums that arguably deserved the honor. In the end, we selected Angel Olsen's Burn Your Fire For No Witness because it's the one we listened to and enjoyed the most.
And, in some ways, it's a perfect choice for album of the year honors. Spellbinding, beautifully composed, and emotionally visceral, Burn Your Fire For No Witness showcased Olsen's full potential as a songwriter and musician. Whether it was the Leonard Cohen-noir of "White Fire," the subtle and swelling beauty of "Windows," or the fuzzy yet folksy "Hi-Five" she had us hooked from start to finish.
---
2. St. Vincent – St. Vincent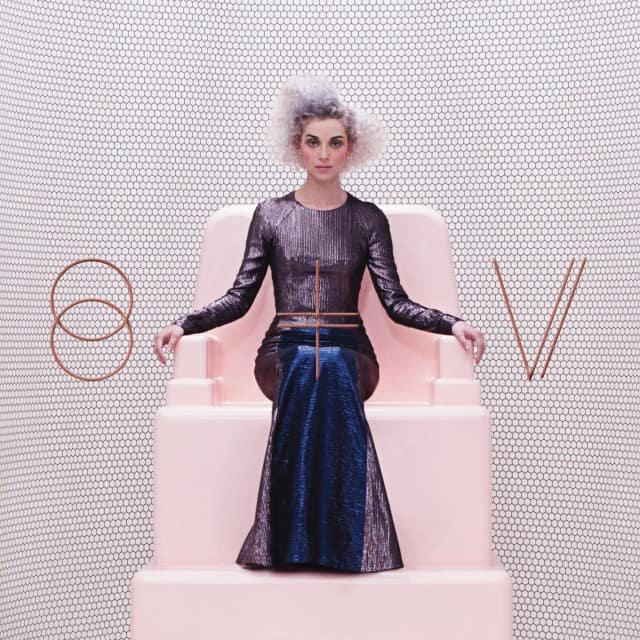 I think it's fair to say that Annie Clark, better known as St. Vincent, earned her spot amongst the indie music elite years ago. Nonetheless, it's hard to deny that she's hit another level with her third full length St. Vincent. Indeed, Clark's never sounded as deliberate and purposeful as she does here. Both her lyrics and song-writing are adventurously defiant and rife with social commentary.
Whether she's taking a stab at a social media culture that indulges in selfies and over-sharing as on "Digital Witness" ("What's the point of even sleeping / if I can't show you / you can't see me?") or simply chronicling the boredom of daily life on "Birth In Reverse" ("Oh, what an ordinary day / take out the garbage / masturbate"), she's consistently elegant and mesmerizing.
---
3. FKA Twigs – LP1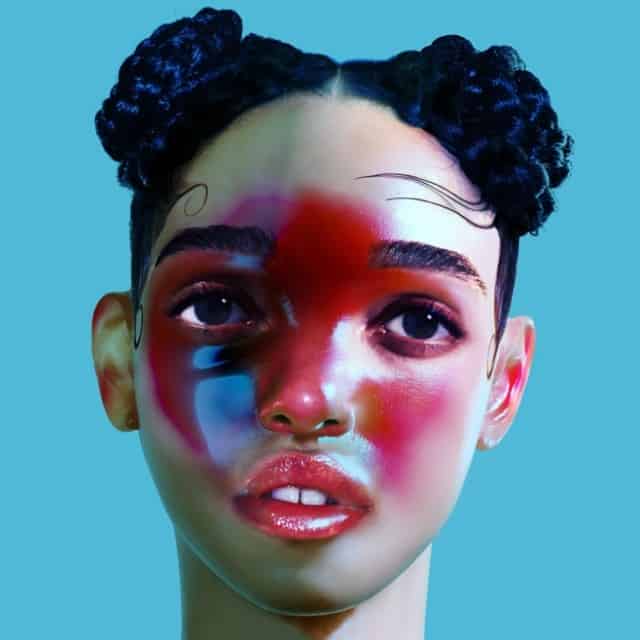 Putting the title aside, it's hard to believe LP1 is a debut album. It's one of a very, very small number of records that is simultaneously adventurously experimental, fully conceptualized, and entirely captivating.
For example, the dangerously provocative, sexy "Two Weeks" is as stunningly well produced as it is powerfully executed. Likewise "Pendulum" proceeds with clicking, clockwork-like precision before bursting into a kaleidoscopic swirl of warm synths, bubbling bass, and skittering snare drums. The same could be said for nearly every track on the album, making LP1 one of the year's best overall releases and an immediate classic.
---
4. Caribou – Our Love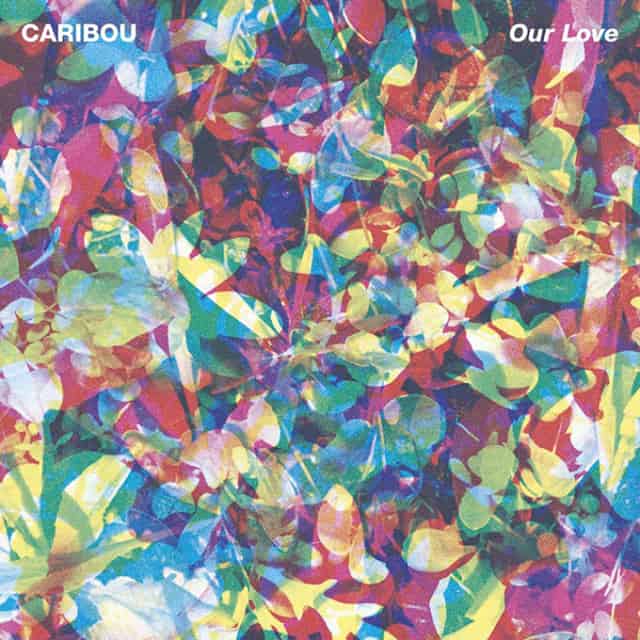 Thanks to Caribou's (a.k.a. Dan Snaith) thoughtful arrangements and carefully designed compositions, Our Love is a highlight in a year packed with great releases. Throughout the course of the record, he is able to deftly pluck the "move ya" moments from electronic dance music and cross pollinate them with cerebral songwriting, densely layered arrangements, and a little bit of soul.
For example, album opener "I Can't Do Without You" builds gradually (primarily in dynamics) upon an arrangement of swelling synths and a steady beat, but when the inevitable drop does arrive it's surprisingly subtle and unexpectedly mellow. It's like a wave that pulls back instead of crashing that accompanies Snaith as he sings out, "and you know you're the one I dream about. I couldn't do without you."
---
5. D'Angelo – Black Messiah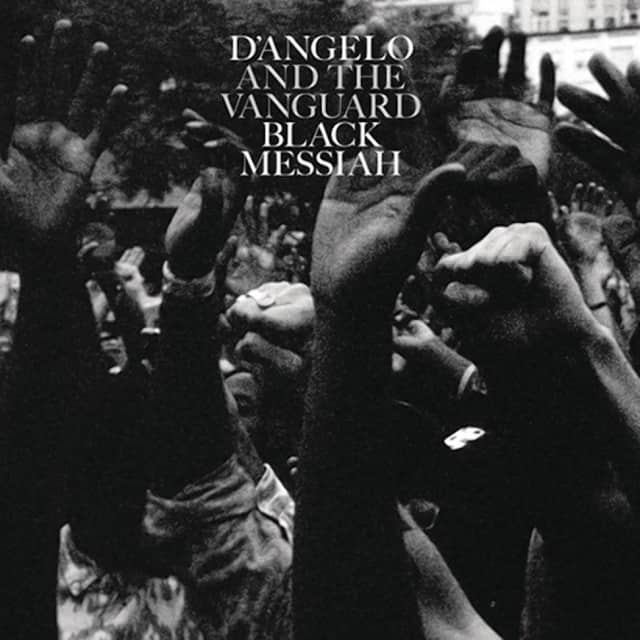 A surprise D'Angelo record – the first in 14 years – is enough to give music critics a small taste of what it must be like to be a sports writer moments after a stunning, unexpected comeback in what, moments before, appeared to be a blowout for the other team. If you'd already written your game story (i.e. your year end list),  it's time to start over.
Indeed, Black Messiah is hands down one of the year's best releases. My only hesitation here is where to place it on the list (I'm left with a nagging suspicion that it deserves to be much higher on this list). Indeed, it's dense, sophisticated, and craftsmanlike in it's execution, but simultaneously raw and powerful (check out that screeching guitar solo at the end of "1000 Deaths"). Packed with 12 timeless tracks of psychedelic funk & neo-r&b, D'Angelo explores spirituality, sexuality, politics and more with sly wisdom and a playful directness. It's an immediate classic.
---
6. Spoon – They Want My Soul
Before releasing They Want My Soul earlier this year, it'd been awhile since we'd last heard from Spoon. And I don't know about you, but I sure missed them. Happily, They Want My Soul proved to be everything we've come to love and expect from the band while also proving to be distinctive enough to stand out within the context of their already exceptional discography.
Indeed, They Want My Soul may sound like a Spoon album, but it doesn't sound like any other Spoon album.
---
7. Sharon Van Etten – Are We There Yet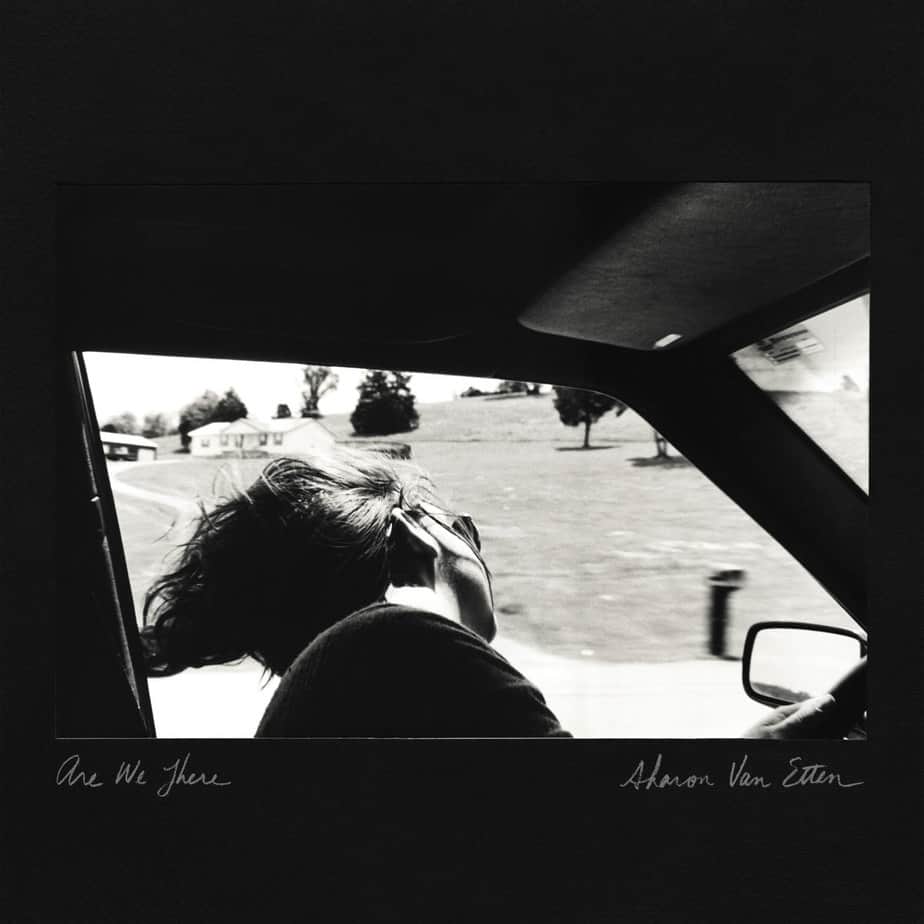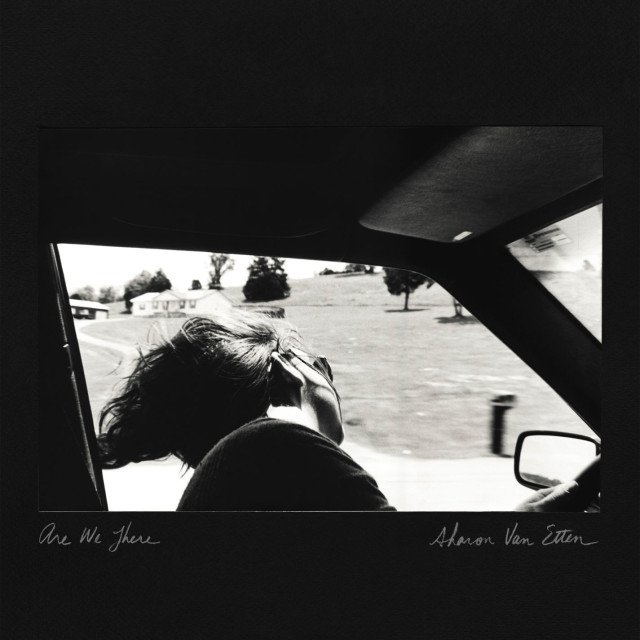 When describing her latest album Are We There, Sharon Van Etten explained that the record is "very much me, being strong, being weak, being open – being myself." And it's exactly that vulnerability and sincerity that makes Are We There an exceptional release.
Throughout the course of the record, Van Etten lays bare her emotions, her struggles, and her weaknesses for all to witness with honest emotional complexity. Indeed, other artists this year have released albums praised for their vulnerability and emotional directness, but Van Etten is the only one to do so with grace and elegance. Besides that, Are We There is just a fun album to listen to.
---
8. Aphex Twin – Syro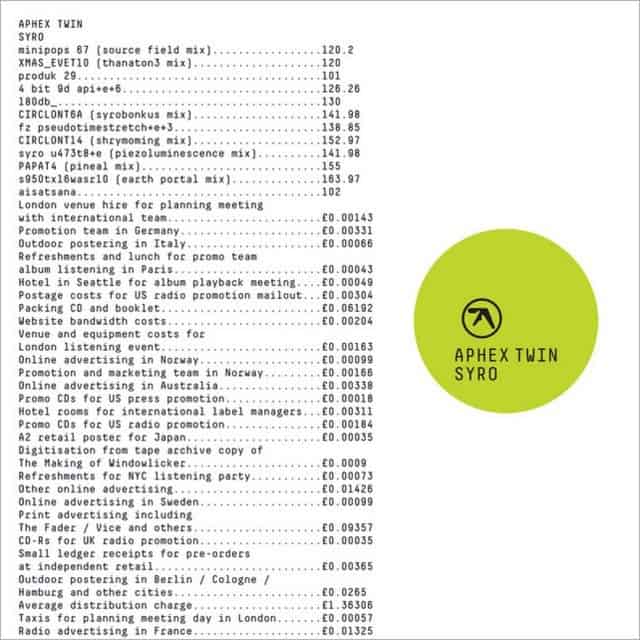 Before Syro, it'd been 13 years since we'd last heard an official Aphex Twin album. Brainy, visceral, and satisfying, it proved to be well worth the wait.
Packed full of densely layered vibes, mutating melodies, and skittering percussion, it's not exactly dinner party music but throw on a pair of headphones and you can happily get lost in the album's thoughtfully composed intricacies on repeat for hours upon hours. You could listen to "XMAS_EVET10 [120][thanaton3 mix]" (for example) on near repeat for weeks and weeks and still find new things to discover. Believe me, I've come close.
---
9. Woods – With Light And With Love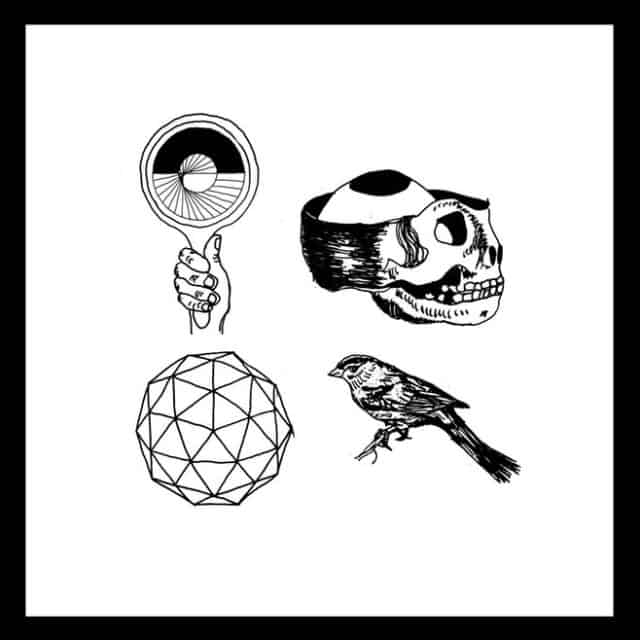 Over the years Woods have developed a well-deserved reputation for rewarding consistency. With more full length albums than you can count on one hand, they haven't released a dog yet. Perhaps more surprising then, in light of their exceptional back catalog, is that their latest release, With Love and With Light, is arguably their best album to date.
In fact, everything on With Light and With Love is sharper, tighter and more refined than anything they've previously released: the production, the songwriting, the recording, and the band itself. "Psychedelic" and "focused" rarely go hand-in-hand, but that's exactly what Woods accomplish here.
---
10. The Bones of J.R. Jones – Dark Was The Yearling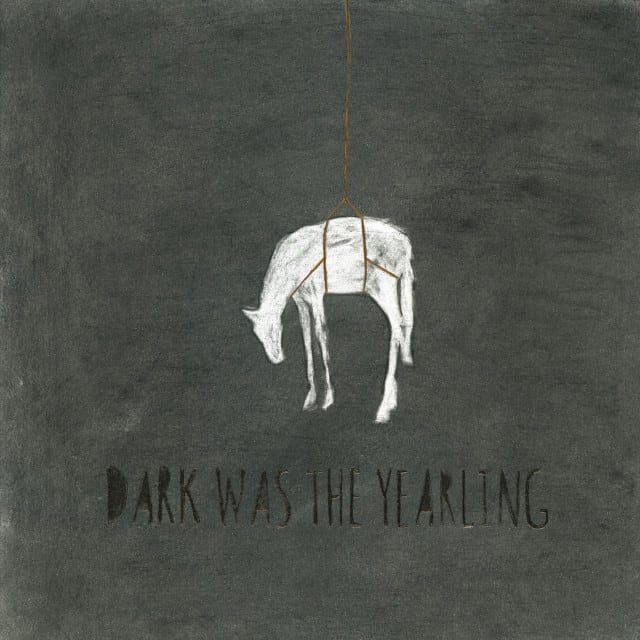 Bold, dark and energetic with a rustic, whiskey-tinted swagger, The Bones of J.R. Jones' Dark Was The Yearling is one of the year's most rousing and beautifully evocative records. It's also the most criminally under appreciated records on this list.
With floorboard stompers like "Dreams To Tell" and "Good Friend Of Mine" paired alongside finger-picked ballads such as "Heart Racing" Dark Was The Yearling is both stirringly upbeat and beautifully evocative. Months after it's release, it's still one of our favorites to spin on the turntable in our home.
---
11. Quilt – Held In Splendor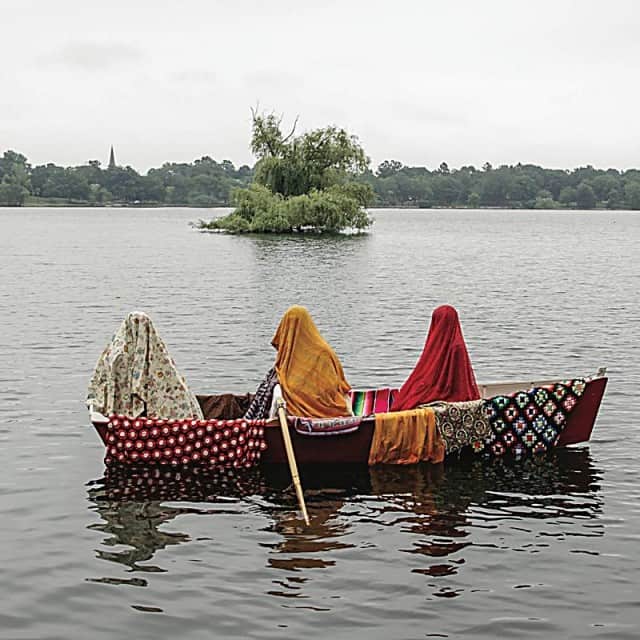 Held In Splendor is Quilt's sophomore effort and their best to date. It's a free-wheeling tapestry of dusty, lushly-textured psych folk that's as warmly melodic as it is captivating. Standouts like opener "Arctic Shark" and "Saturday Bride" are just as comforting and laid-back as a weekend spent kicking back on the couch and spending time with good friends and family.
---
12. Future Islands – Singles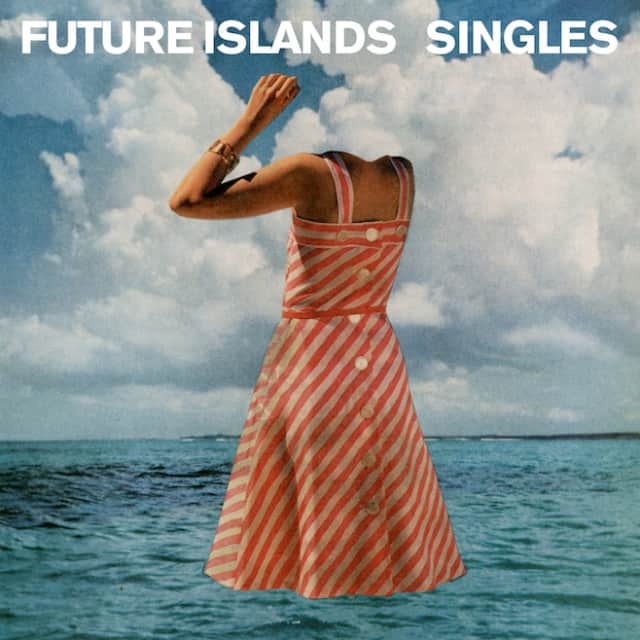 With Singles, Baltimore-based Future Islands decided to let it all ride in their quest for the brass ring. It was their most expensive album to date and one they recorded entirely on their own dime. And, happily, their hard work paid off.
From top to bottom, the album is packed with cuts that could each be described as experimental yet accessible. The catchy and upbeat "Doves" is a synth-pop ode to Motown soul built upon a foundation of funky baseline and crystalline keys. Meanwhile, the sparkling, exotic album closer "A Dream Of You & Me" is constructed from flashes of cascading keys, a driving rhythm, and washes of synth. And, of course, the album's incredible lead single "Seasons (Waiting On You)" is a slinking, driving synth-pop masterpiece. It's easily one of the year's most enjoyable listens.
---
13. Real Estate – Atlas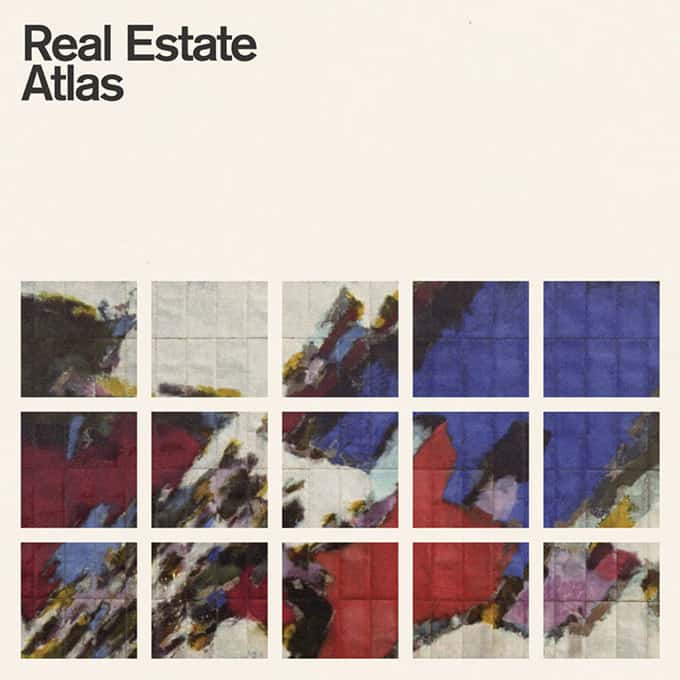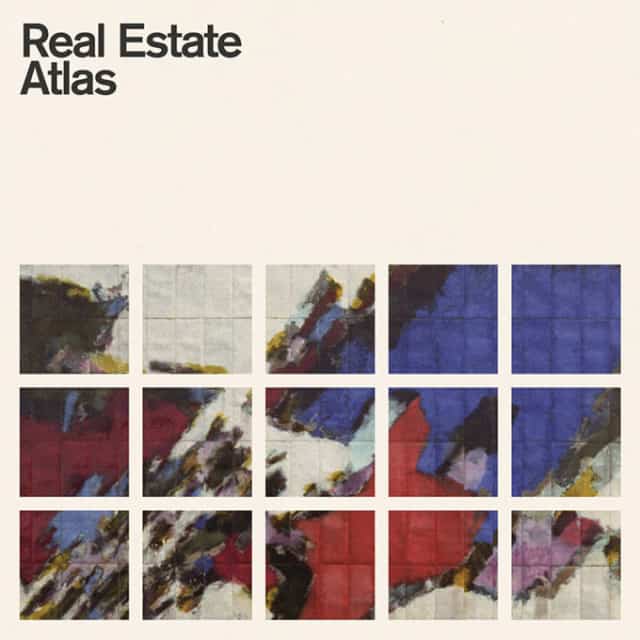 Subtle, intricate, and well balanced, Atlas is easily Real Estate's best and most substantial album to date. As we've come to expect from the band, it's filled with golden-hued melodies, welcoming atmospheres, and an overall laid back easiness. Nonetheless, there's also more maturity and depth than they've served up in the past thanks to beautifully evocative lyrics, better production values, and nuanced performances. It's the perfect record for relaxing in the late afternoon.
---
14. The War on Drugs – Lost In The Dream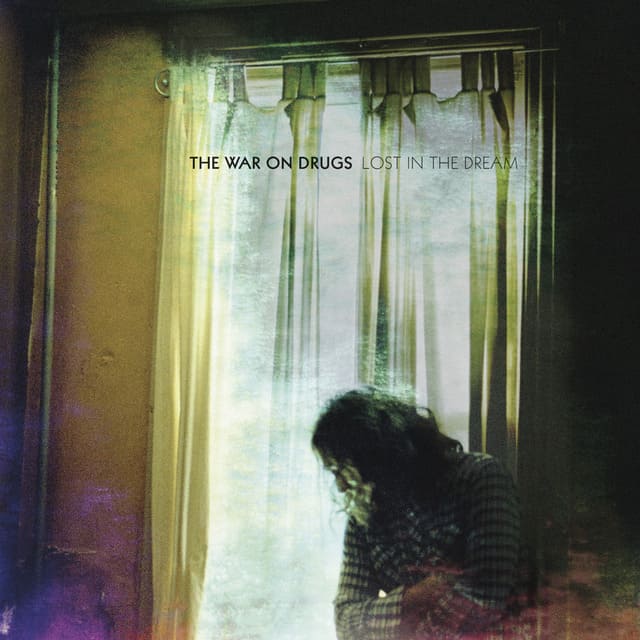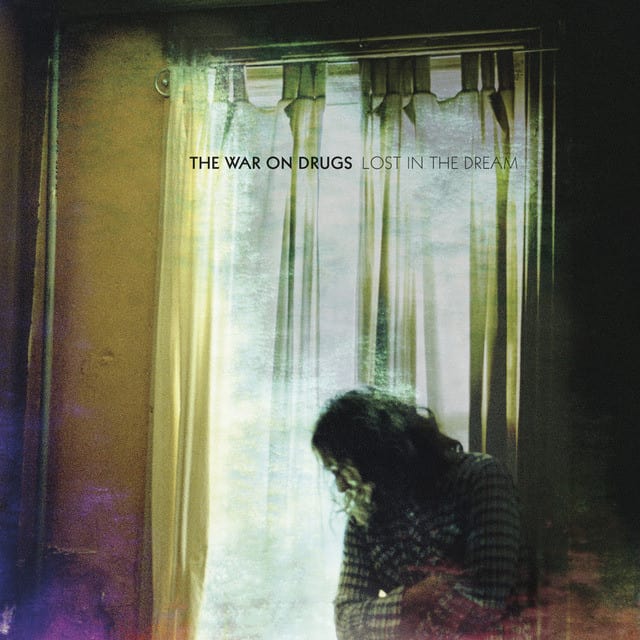 The War On Drugs, the Philadelphia-led project of Adam Granduciel, is one of those groups that seem to get better with each successive album. Indeed, Lost In The Dream is more focused, more direct, and more sure-footed than it's predecessors. It's also the band's finest work to date.
There's a deep river of classic 70′s American folk-rock running wild throughout Lost In The Dream, but it's balanced by hazy synths, dream-like vibes and wide-open, wanderlust-inspiring compositions.
---
15. Hundred Waters – The Moon Rang Like A Bell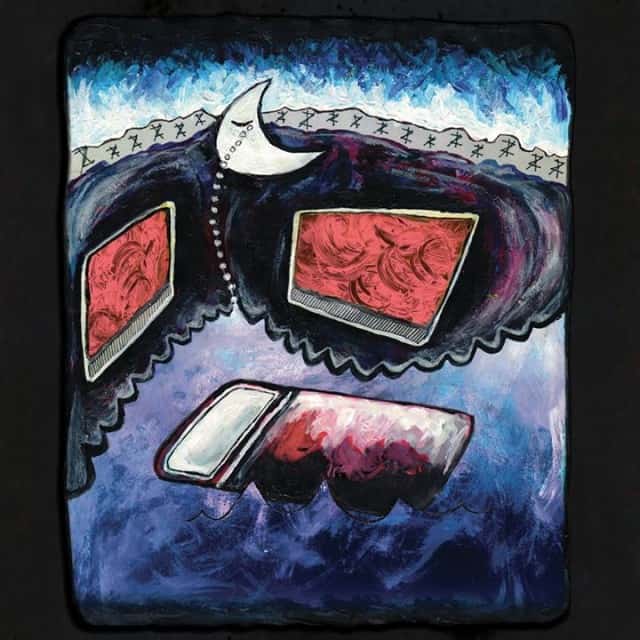 Hundred Waters' The Moon Rang Like A Bell is an ornate and darkly mysterious LP with a complexity that inspires obsessive listening. Indeed, it's easy to find a lot to like here. Vocalist Nicole Miglis' poetry and vocal delivery alone are mesmerizing, but the fact that they are delivered alongside gradual, beautifully composed tunes made it one of the best albums we heard in 2014.
---
Honorable Mention (in alphabetical order):
Alvvays – Alvvays
BANKS – Goddess
Beck – Morning Phase
The Casket Girls – True Love Kills The Fairytale
Gardens & Villa – Dunes
Haley Bonar – Last War
Lunifred Benjamin – Autumn Suite For August Minor
Mac DeMarco – Salad Days
MØ – No Mythologies To Follow
The New Pornographers – Brill Bruisers
Oceaán – The Grip EP
Ty Segall – Manipulator
Wye Oak – Shriek
Zammut0 – Anchor
---
Top EPs (in alphabetical order):
Note: We typically do a stand alone Top EPs of the year list. It's our favorite format because it's perfect for debuts, experimental one offs, and so much more. Unfortunately, we simply ran out of time this year. Nonetheless, here is a list of our favorite EPs of 2014:
Black Honey – untitled debut EP
CATHEDRALS – CATHEDRALS EP
Communions – Cobblestone EP
Daniel Wilson – The Boy Who Cried Thunder EP
SALES – SALES EP
The Night VI – DIY EP
Oxford Drama – Oxford Drama EP
Paperwhite – Magic EP
Salt Cathedral – Oom Velt EP
Shamir Bailey – Northtown EP
Yumi Zouma – Yumi Zouma EP
Zella Day – Zella Day EP
---