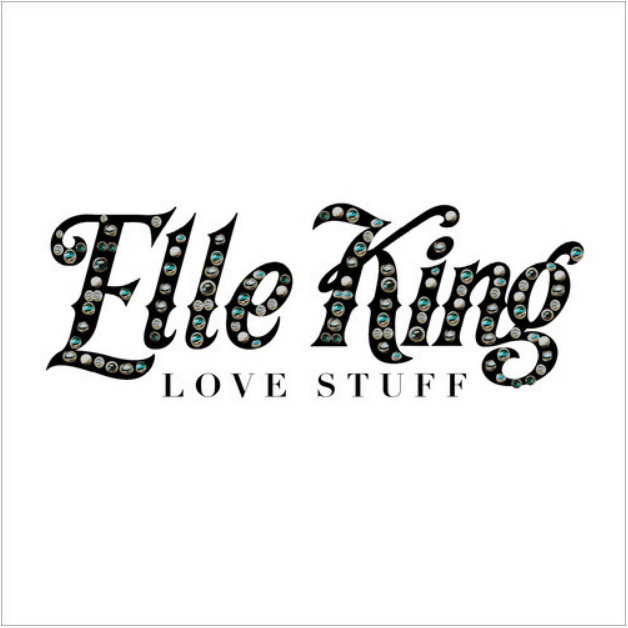 I'm a huge sucker for raspy, growling female vocals, I just can't get enough and prefer it served the louder the better. Elle King delivers exactly what I need, she has a thick vibrato that comes after my ears with a fierce, unrelenting tenacity. Born Tanner Elle Schneider (actor, Rob Schneider's daughter), King has been navigating the music industry since the young age of 13, and landed her first record deal 10 years later at 23. Her hit "Playing for Keeps," was chosen as the theme song for VH1's show Mob Wives Chicago, and also happened to be the song that drew my ears her way last year sometime.
In preparation for the release of her debut studio album, Love Stuff, due to the world in January, Elle has begun the common practice of liberating some singles to help build up the hype. Back in September she released "Ex's and Oh's" a high octane follow up to "Playing for Keeps," but most recently she has let go two more songs that have completely nabbed my attention.
"Under the Influence," is a love story as vengeful as a bottle of whiskey; it's thick bass line, steadfast maracas, flowing strings and King's scratchy voice have got me begging for more. "Ain't Gonna Drown" is an unsuspecting tune, not something you'd ever hear on the radio, but this spooky re-release of an old demo-like acoustic recording of hers, is just magic to my ears. The guitar moves the song like a saddled up horse sauntering across the desert, scattered with an echoing maraca, eerie humming, and random whistles it's a haunting ghost town story showcasing King's vocal bravado with the whip cracked ending.