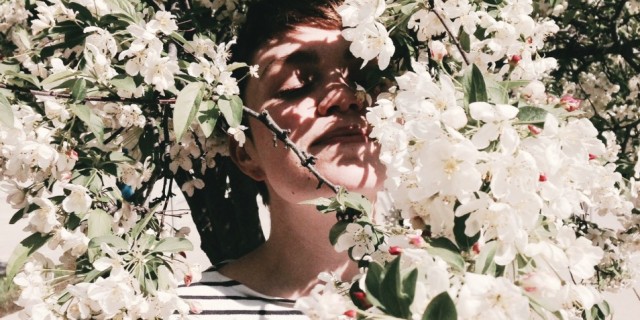 This year brought a lot of changes to Turntable Kitchen. In addition to the launch of the new website and the release of new products in the shop, 2014 also marked the first year we've had regular contributors on the site. Those contributors are a huge part of why this year's also been the best year yet for Turntable Kitchen. For that reason, it only made sense that we ask them to contribute some of their favorites from the year.
Below you'll find contributor Riley Beggin's "Top 10 Pieces of Music Journalism in 2014." You can see Riley's Author Page here and read many of the great posts she's shared with us this year. Anything awesome we missed? Let us know in the comments.
From historical essays to think pieces to straight-up reporting, there are a lot of great stories being told about the art form we love the most. Here are my 10 favorite pieces of music journalism of 2014:
10. "What Was it Like Being a DJ in Communist Romania?" by Ioana Moldoveanu via Vice
While most of our parents were sneaking out of their dorms to dance to Donna Summer and Gloria Gaynor, their Romanian counterparts were sneaking out to dance to whatever Sorin Lupaşcu spun. Lupaşcu was a DJ in one of the harshest creative environments of the 20th century, and his story of basement discotheques, corrupt police and stolen electricity is a great read.
9. "You Gotta Heal: Strand of Oaks Faces Down His Demons" by Joel Oliphint via SPIN
Timothy Showalter (aka Strand of Oaks) has lost a fiancée, his house has burned down, he's struggled with addiction and he's gotten into a car crash with two semi trucks on Christmas. Showalter's answer to his emotional and creative rut was the incredibly personal HEAL, one of my favorite albums of the year. This article dives into that story, painting a picture not of perfection or conquered demons, but of a brave and introspective artist willing to look them in the eye.
8. "The Brazilian Bus Magnate Who's Buying Up All the World's Vinyl Records" by Monte Reel via The New York Times
Zero Freitas' habits lie somewhere between hoarding and loveable eccentricity. The 62-year-old São Paulo resident purchases literal boatloads of records, storing them in warehouses and cataloguing them with the hopes of opening a music library consisting of "several million albums." Reel follows along like a fly on the wall, telling his story with captivating detail.
7. "50 Cent Is My Life Coach" by Zach Baron via GQ
Of all of the articles on this list, this one is probably has the most upfront entertainment value. Zach Baron seeks out 50 Cent for what he hopes will be a scathing piece about the rapper's personal and financial decline in recent years. In order "to hold up a mirror" to 50's flaws, Baron asks him to moonlight as his life coach. What ensues is a hilarious and human double narrative of Baron's pursuit of happiness and 50's outlook on life.
6. "Where is Pop Music's Response to Ferguson?" by Jason Lipshutz via Billboard
Music is so powerful because it allows artists to respond to and, at times, influence the world around them. As events played out in Ferguson, MO following the police killing of unarmed teenager Michael Brown, we saw the hip-hop community responding with an outpouring of support in a various forms. But from the pop music world? Crickets. This piece delves into possible motives for that silence and reflects on the severity of its consequences.
5. "Wax and Wane: The Tough Realities Behind Vinyl's Comeback" by Joel Oliphint via Pitchfork
Pitchfork went all Wall Street Journal in July with this fascinating piece about the economics behind the booming vinyl record industry. Oliphint (making an appearance for the second time on this list) examines the challenges American processing plants are facing as they attempt to keep up with a surge of demand for vinyl. He also brings in a discussion of where vinyl's value truly lies, pulling this article into the enticing middle ground between music opinion and true business reporting.
4. "A True Trans Soul Rebel" by Steven Hyden via Grantland
Steven Hyden (a favorite of music journos everywhere) launched us into 2014 with this remarkable piece about Laura Jane Grace, the Against Me! frontwoman who rocked the music world with the strikingly intimate and extremely badass album Transgender Dysphoria Blues. Hyden presents Grace's story with humility, putting her voice at the center of a narrative detailing the trials and triumphs of being a trans artist in punk rock. This article is by no means perfect, but in a media landscape that so often fetishizes queer experiences, it's refreshing to hear one that allows for such complexity.
3. Series: "How Hip-Hop Failed Black America" by Questlove via Vulture
This is the first (despite the fact that its intro says it's the fourth) in a series of essays by Questlove, the drummer from the Roots and a veritable hip-hop scholar. His articles provide an almost comprehensive history of hip-hop alongside a compelling analysis of current trends, from Run-DMC to Jay Z and back again. I don't know if I fully agree with what Questlove argues throughout this series, nor do I think I have the right to weigh in. But there's no denying that his essays are so interesting they've been stuck in my mind ever since I first laid eyes on them.
2. "Run the Jewels: How 2014's Brashest Rap Duo Came Back from Oblivion" by Christopher R. Weingarten via Rolling Stone
Say what you will about Rolling Stone, but they do some of the best feature pieces out there. This article from their late October issue sheds light on the two biggest comeback kids of the year, El-P and Killer Mike of Run the Jewels. For fans of RTJ2, this piece is satisfying in so many ways—it provides insight on the art and business of the rap industry in the past few decades, imperfect-but-accessible personal success stories, and (most importantly) a fascinating, detailed glimpse into the individual characteristics of the two rappers.
1. "Meredith Graves Talks Andrew W.K., Lana Del Rey and Authenticity" by Meredith Graves via Talkhouse
I'm a sucker for articles about music written by musicians, but this is even better than that. It's a spoken word piece by Meredith Graves of Perfect Pussy, the Syracuse-based hardcore band that's been absolutely killing it this year. Another thing that's been absolutely killing it this year is feminism, the f-word less often spoken by Graves that's been lighting up screens behind Beyoncé and the eyes of girls like me everywhere. Graves brings it all together in my favorite story of 2014, her impeccably-written piece about authenticity and double standards in the music industry.