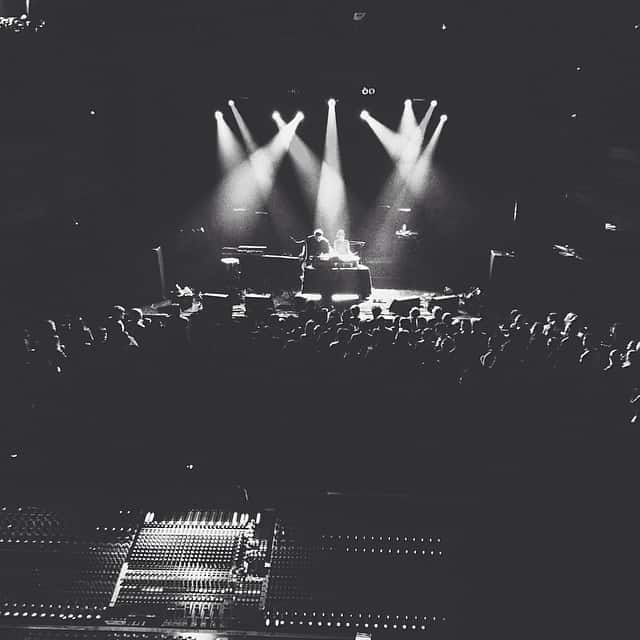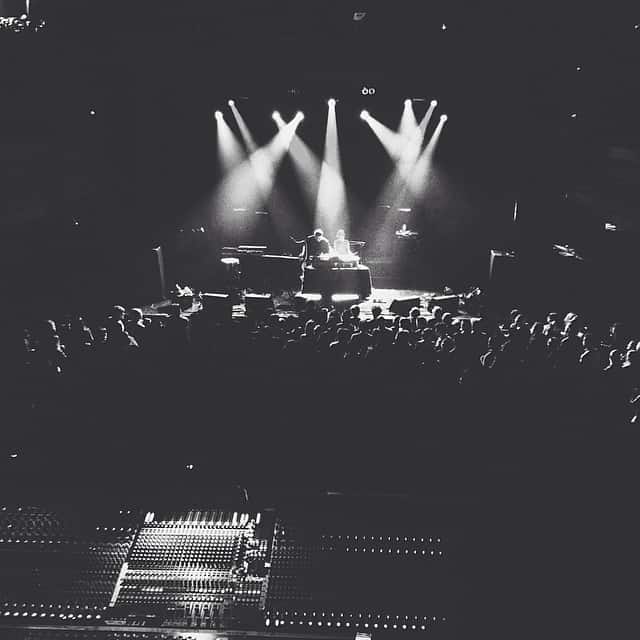 This year brought a lot of changes to Turntable Kitchen. In addition to the launch of the new website and the release of new products in the shop, 2014 also marked the first year we've had regular contributors on the site. Those contributors are a huge part of why this year's also been the best year yet for Turntable Kitchen. For that reason, it only made sense that we ask them to contribute some of their favorites from the year. 
Below you'll find contributor Jeffrey Silverstein's "Top 10 Live Performances of 2014." You can see Jeffrey's Author Page here. Let us know what he missed in the comments!
1. Steve Gunn-Rough Trade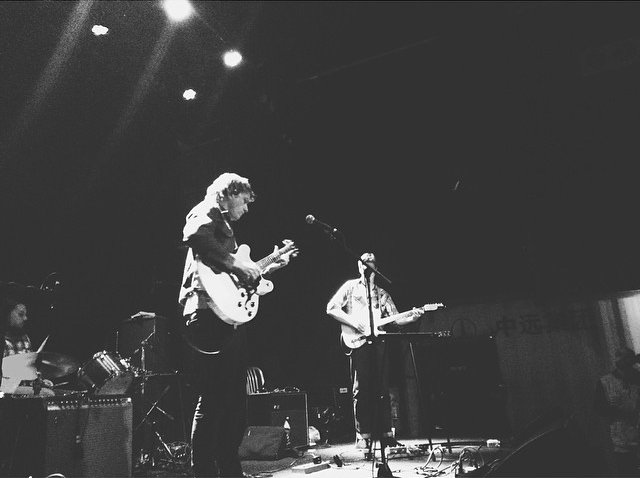 Steve Gunn put out hands-down one of my favorite records of 2014, Way Out Weather. I've been mesmerized by his guitar playing since his solo debut, Time Off which came out early 2013. I caught him on the beginning of a long U.S. tour and on the tail end of it at Rough Trade. I had spent the day upstate apple picking with my girlfriend and best friend and it was the perfect end to a beautiful fall day. Exhausted as he was, his band tore through cuts off both records and it was downright beautiful.
2. Megafaun-"Last Show" at Baby's All Right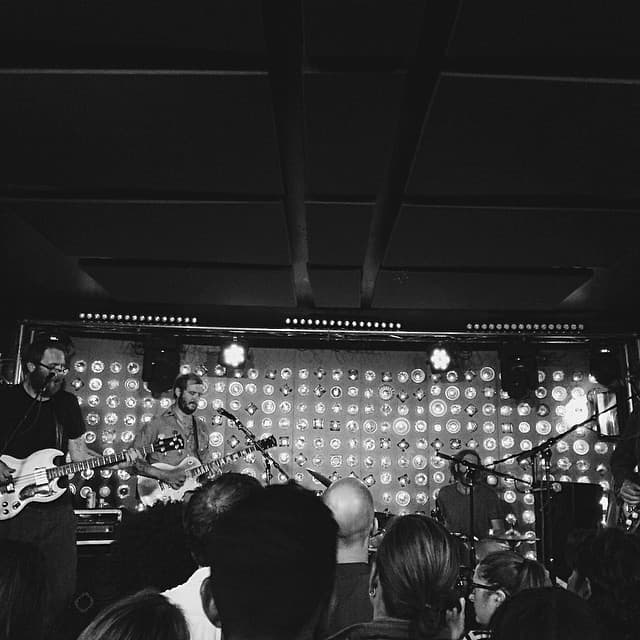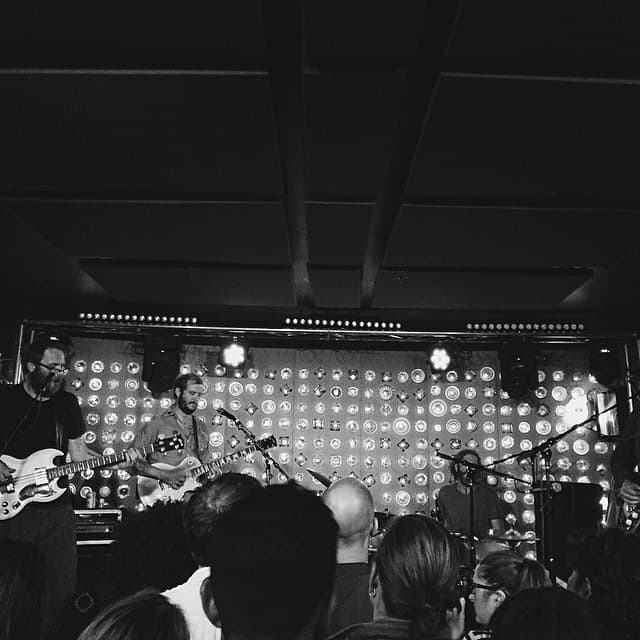 Megafaun announced a string of final shows back in May with 'special guests' and I was lucky enough to get my paws on a couple of tickets. Seeing Megafaun live is as close to bliss as it gets. A bittersweet night for all of them, they had none other than Justin Vernon aka Bon Iver sit in on bass/guitar. That dude can play. It was loose in the best way. They ended, on the floor, campfire sing-a-long style with 'Worried Mind' and for a minute everything was right in the world.
3. Charles Bradley- Lincoln Center Out of Doors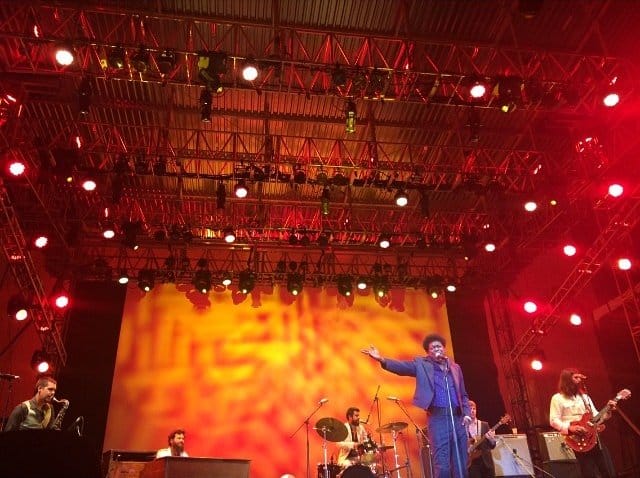 At 65 years old, Charles Bradley puts on one the best live performances you could hope for. The self-proclaimed "Screaming Eagle of Soul" was on fire this evening. Thriving off the hometown crowd and sky blue sky, Bradley went to town on cuts from No Time for Dreaming and Victim of Love. See this man live if you can. He'll fill your heart with joy.
4. Crosby, Stills & Nash-Beacon Theatre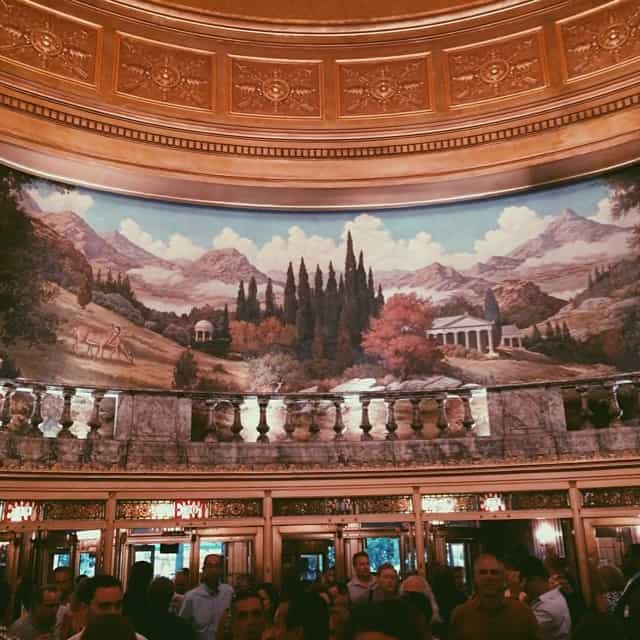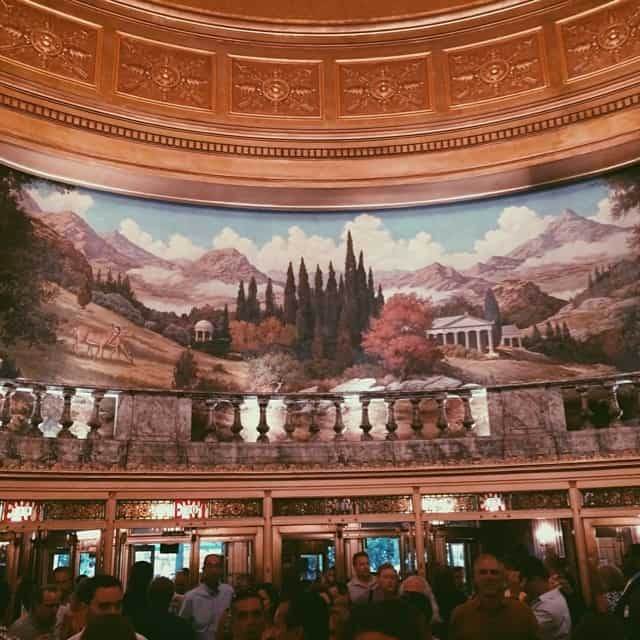 My first time seeing CSN and my first time at Beacon Theatre. Not the worst combination in the world. Having had the chance to meet Stills and Nash earlier in the year through work, it was unreal finally having the chance to see them live. They sounded ridiculously on point for how long they've been doing this. Unfortunately, doesn't seem like they'll be any CSN and Y anytime soon. One can dream.
5. Woods-Northside Festival
One of my close friends took over keys/organ duties for Woods earlier in the year. Seeing him on a stage this large in the heart of Williamsburg on a clear summer night was almost too much for me. Woods have become a very strong live act over the past year or so and it's been really neat to witness. The bass line of 'Moving to the Left' will always stick with me.
6. Hop Along-Pitchfork Showcase at Northside Festival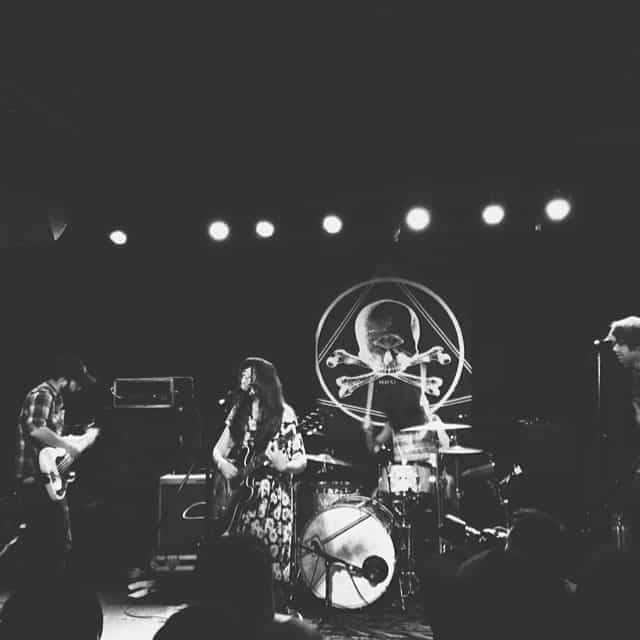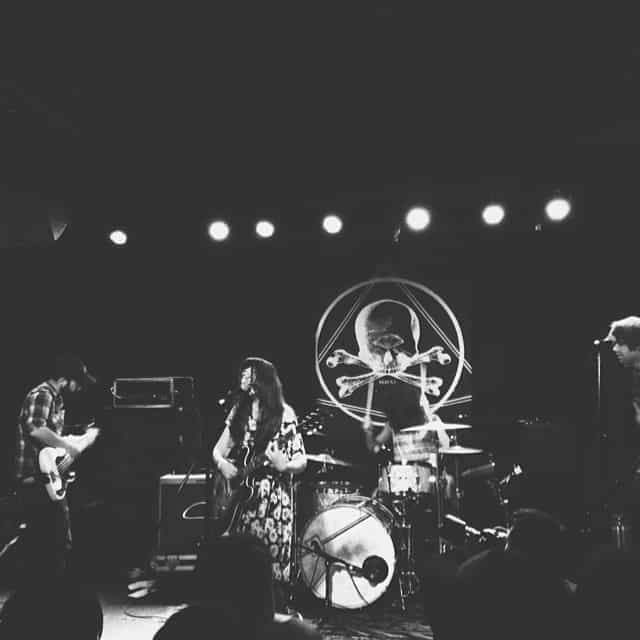 Philadelphia's Hop Along are one of those bands where you look around the room at the people who are seeing them for the first time and they have that 'holy shit this is good' look all over them. They bring an energy/joyfulness to a live show you don't get very often and are some of the sweetest people making music I know. Their debut full-length for Saddle Creek Records next year is going to be too good.
7. Woodsman-Palisades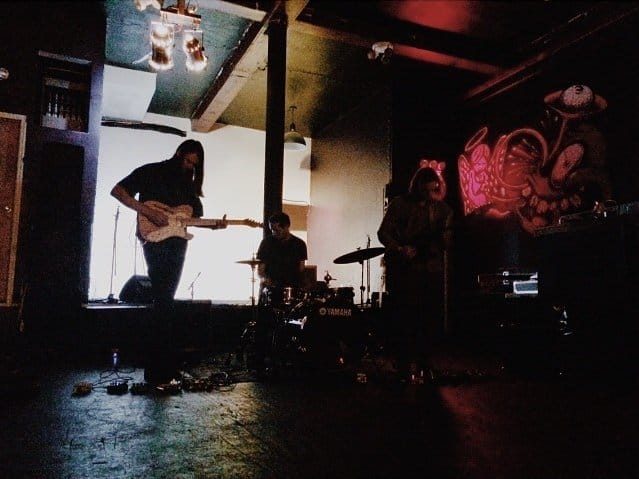 I've had the pleasure of getting to know these guys pretty well over the past few years. Easily my favorite instrumental act to see live, I had the pleasure of seeing them at a newer space in Brooklyn called Palisades. Performing on the floor in a fairly cavernous room, they sounded massive. Having recently released a single of theirs for Singles Club, it was a real treat to see them perform that cut, 'Further' live.
8. Smoke Bellow-Living Gallery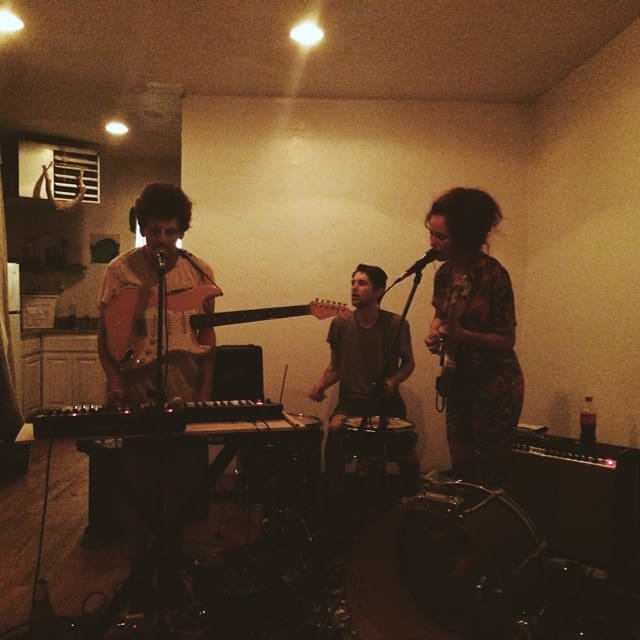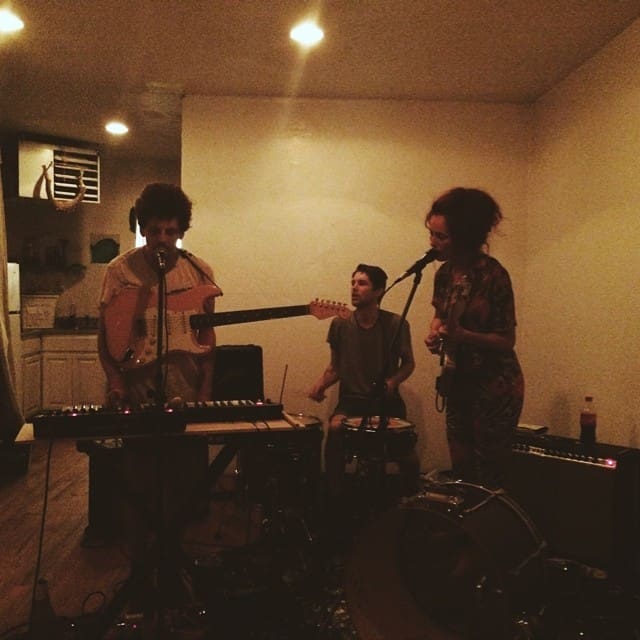 Baltimore-via-Australia kraut-rockers Smoke Bellow were on tour with another favorite Baltimore act of mine, Other Colors. This was right as their new records, Blooming/Middling came out and the first time I had seen them in a while. They took me to the drone-zone in the best way possible. Hoping to see them back again very soon.
9. Chiffon-Bowery Ballroom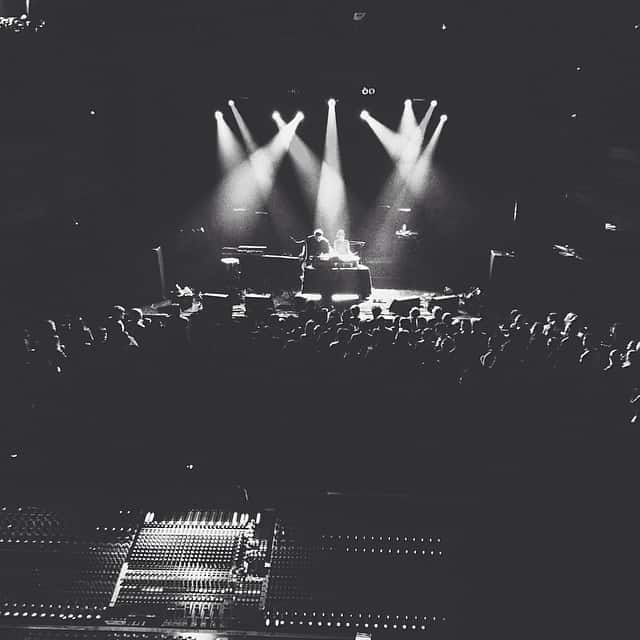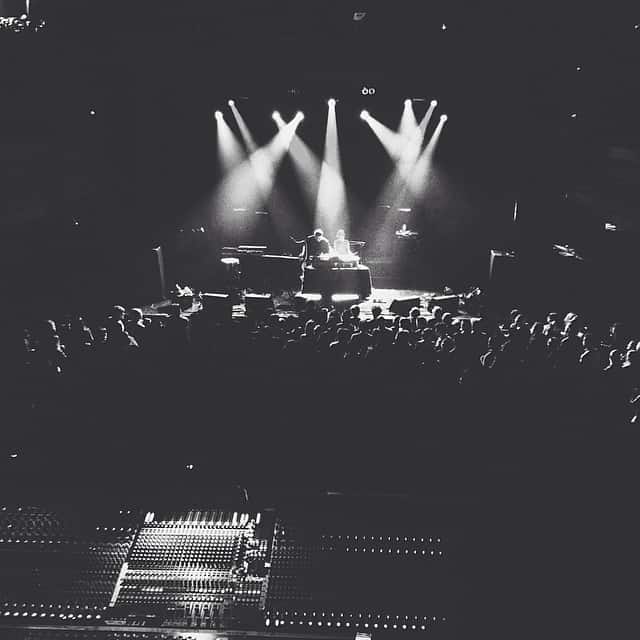 This was the biggest show Chiffon had ever played. For part of it, I watched Chase O' Hara and Amy Reid from the side of the massive stage and was super proud to be watching old friends open up for big timers Future Islands. Expect big, big things from these movers and shakers in 2015.
10. Small Sur-Church and Company (Baltimore)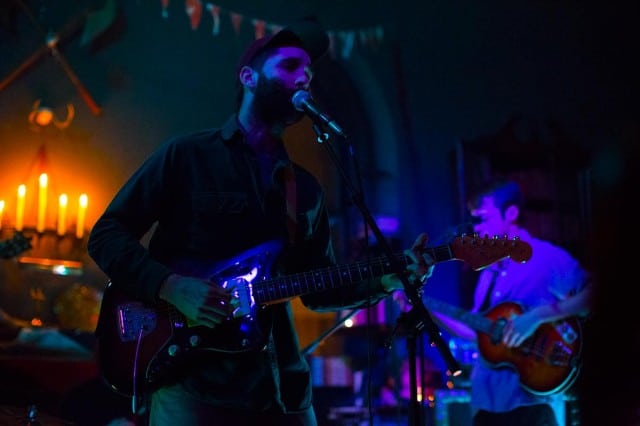 Photo courtesy of O'Doherty Photography
Returning to Baltimore for the first time after some time away was filled with old friends, good food, and luckily, this show. As a five-piece, the tender songs of Bob Keal sounded the most lush I had ever heard, perfect for a snowy evening in and old church. If in Baltimore, please don't miss a chance to see a show at Church and Company in Hampden.