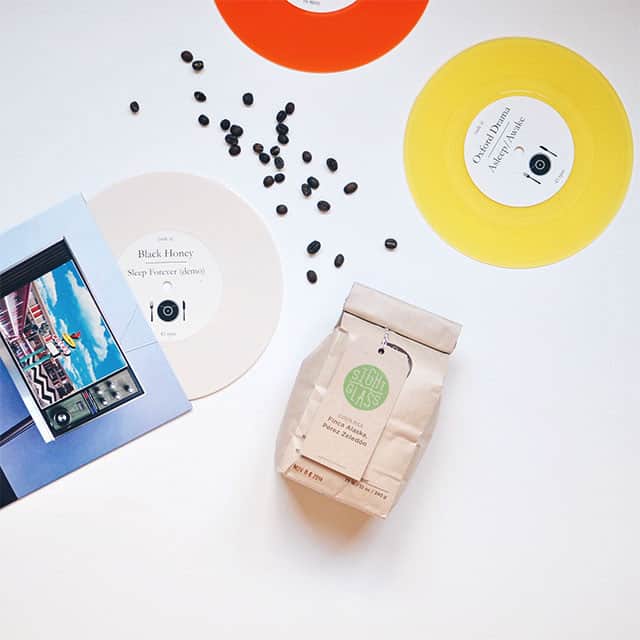 Finding the perfect gift for all your friends, coworkers, and loved ones can be tough. Often, it's not personal enough, or too generic. And we all know the feeling of getting someone something that just feels meh.
This season, in addition to offering the Pairings Box as a great holiday gift (which comes in 1 month, 3 month, and 6 month gift subscription increments), we've introduced a few new products we think will make thoughtful gifts for everyone from your mom and dad to your roommate.
Curated Coffee & Vinyl Pairing
You may already be familiar with our coffee posts: we're a little obsessed around these parts. So, in addition to our flagship pairing of food + music, we've now paired music with coffee. Specifically, freshly-roasted coffee from San Francisco-based Sightglass. Choose from a selection of our exclusive, limited edition 7″ singles, paired with a 12 oz bag of a seasonal, fresh-roasted, micro-lot coffee from Sightglass Coffee.
Purchase the Curated Coffee & Vinyl Pairing
The Breakfast Box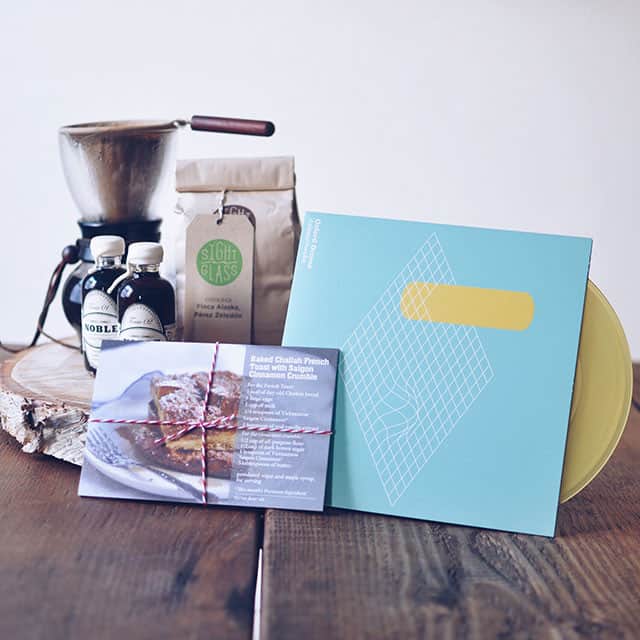 It's no secret that we love breakfast. Our first Pairings Box recipe collection started with breakfast, and we've created a number of recipes that pay homage to our favorite meal. In this special box, we pulled together a few of our other favorite things: music (of course!), and two petite bottles of our favorite maple syrup by Seattle-based NOBLE (there's Tonic 01 Tuthilltown Bourbon Barrel Matured Maple Syrup and Tonic 02 Tahitian Vanilla & Chamomile Maple Syrup).
Additionally, we have a new, completely updated  Spice Sampler Collection, Holiday Tee & Vinyl Bundle, and will soon be restocking our cookbooks [in a recipe box].  Be sure you've signed up for our mailing list to get notified when new products are in stock, and more goodies.