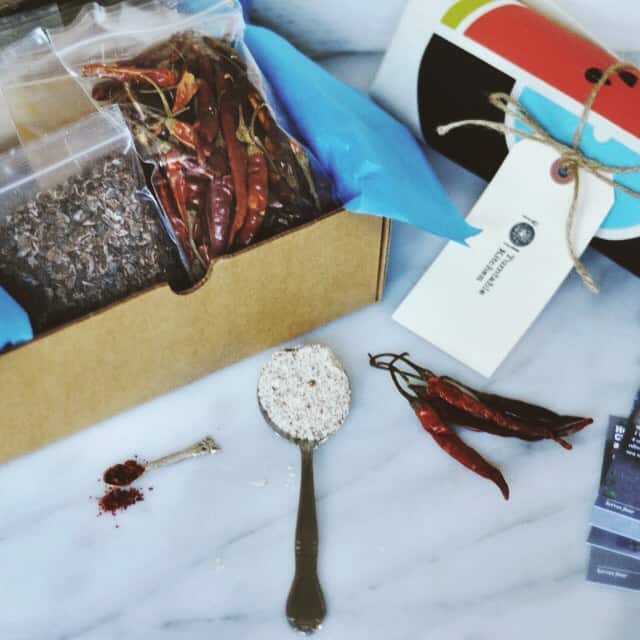 The Spice Sampler Collection
$50.00
Want to get crafty in the kitchen? Our Spice Sampler Collection features some of our favorite Premium Ingredients from past Pairings Boxes:
Dried Hibiscus Flower (3 oz)
French Grey Salt (3 oz)
Shichimi Togarashi (2 oz)
Garam Masala (3 oz)
Hungarian Paprika (3 oz)
Aleppo Pepper (2 oz)
Turmeric (2 oz)
Ground Coriander Seed (3 oz)
Smoked Hickory Sea Salt (1 oz)
Organic Nori (10 sheets)
A perfect gift for anyone looking to try something new, without the commitment or time needed to scour gourmet grocery stores. The Spice Sampler Collection comes bundled with a couple of sample Pairings Box recipes and our Watermelon Market Tote with a record pocket, great for farmer's market and record shopping.
PLEASE NOTE: Turntable Kitchen will be closed for the holidays beginning noon Pacific Time December 19th. Orders placed after that time will ship early January 2015.
Out of stock