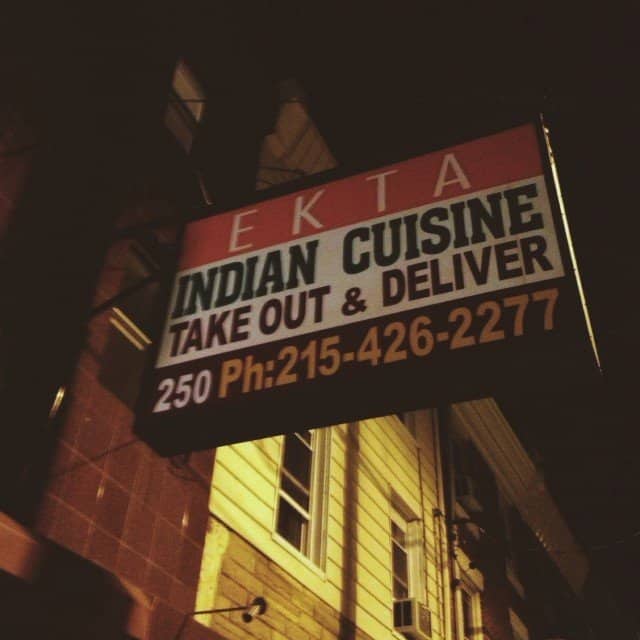 Have you ever wondered what life's like for your favorite band on tour? What do they eat before/after a gig? Where did they eat when they stopped in your town? What are they listening to in the van as they jump from gig to gig? Well, we've got your covered. Courtesy of Roll Call Records, our friends in Typhoon have graciously offered to share a journal of their food and music experiences as they embark on their tour in support of their magnificent new album White Lighter. Dubbed "Tour Pairings" we'll be sharing updates about twice a week, so stop back to read more. If you've missed them, you can catch up on Kyle's post about Denver, Devin's post about Vancouver, Jen's post about Saint Louis, and Devin's post about Columbus, and Devin's post about Brooklyn.

Philadelphia / by Devin
In Boston we played on the same block as a taco shop, a sandwich shop, a Thai place, a pizza place, and they were all pretty forgettable. In Philly we played in an area full of shuttered windows and for-lease signs. There were a couple places to eat that we're close by – some of the only operating businesses on the street. I found Ekta.
Indian food sometimes kind of seems all the same. Ekta was definitely a cut above. I ordered to-go, which was cool because the counter is just sitting in the front of the kitchen so I could watch all the food being made. They had five or six guys going full steam, making everything from scratch. I got some lamb curry and it was awesome. The best part might have been the two chutney type things they threw in. One was a fruit chutney, real tasty. The other had chopped vegetables in some goo and I've never tasted anything like it. I made Ryan try it.
Oh, and as a bonus, I'm told the venue we played at, Johnny Brenda's had great food. Shannon was pretty jazzed on her steak salad, as you can see.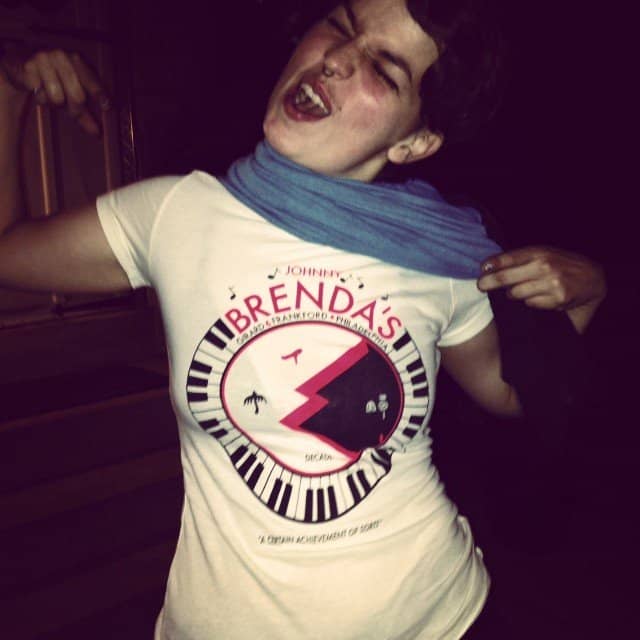 Song: Hall and Oates, You Make My Dreams Come True
Don't forget, you can score a copy of White Lighter on limited-edition vinyl directly from the band's website. Our limited-edition, hand-numbered single for "Dreams of Cannibalism" (which is backed with the non-album track "Rules of the Game") is now sold out. The next few installments of the Pairings Box are going to be HUGE though, so subscribe to Turntable Kitchen Pairings Box now if you don't want to miss out.