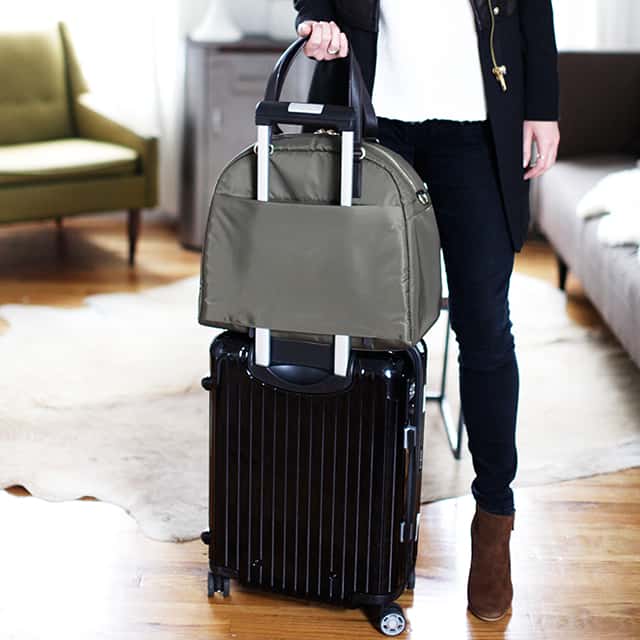 UPDATE: THIS GIVEAWAY IS CLOSED
A while ago, I wrote a post about how to be a great host, so I thought it was time to follow up that post with a few tips for being a good house guest. One of my cardinal rules for staying at someone's home is traveling light. I don't want my host to feel like I've moved in! Since I got it a few years ago, my Lo & Sons bag has been a constant companion on weekend trips and travels overseas. It's stylish yet functional, and fits all the essentials (including my laptop, iPad, few pairs of shoes, and enough clothes for a few days).
Giveaway!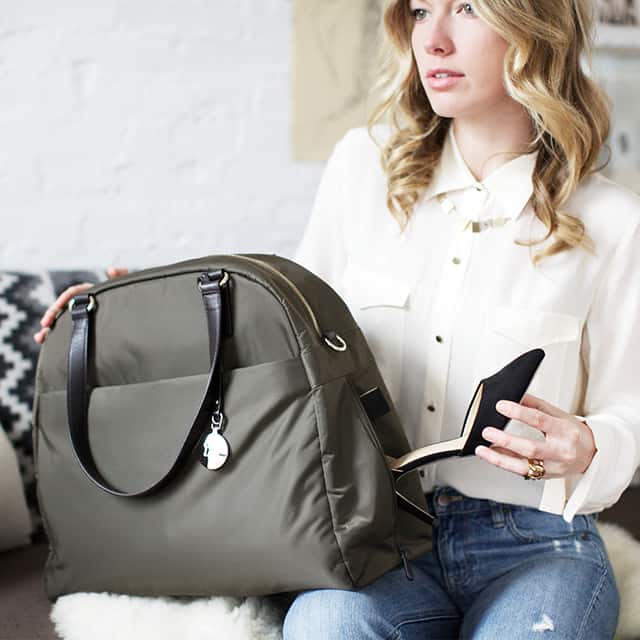 Today, in addition to my tips, Lo & Sons is offering one lucky reader their choice of the OG or OMG bag from their website (retail value: ~$300). This giveaway closes at 12 pm PST on October 23rd. We'll choose a winner at random on October 24th. Please be sure to use a valid email address so we may contact you if you win.
To participate, simply leave a comment on this post, sharing your best tip for traveling well or being a good house guest. One entry per person, please. This giveaway is open only to U.S readers (Lo & Sons does not ship internationally).
Be sure to follow Turntable Kitchen and Lo & Sons on Facebook.
A Special Discount for TK Readers
Lo & Sons is offering Turntable Kitchen readers a generous 20% discount for the month of October! Just enter code TTKITCHENOCT2013 at checkout. Hop over to their website to take advantage of it.
5 Tips for Being a Good House Guest
Whether you're crashing at a friend's house for a night, visiting the in-laws, or staying with a relative, it's always a good idea to go the extra mile to let folks know you appreciate their hospitality.
1. Make your bed. Growing up, I hated making my bed. My dad is a neat freak and I think as an act of rebellion, I would intentionally not make my bed in the mornings. I remember whenever we'd travel, he'd always insist we make the hotel bed which I thought was ridiculous. But as I've grown older, I've realized that making the bed when you are staying in someone else's home, even if it's just going to get remade, is just an act of appreciation and respect.
2. Ask before you use. I'll admit to helping myself to friends' shampoo and body wash (hey, isn't it fun to try other people's products?) but I think that it's still best to ask before you help yourself.
3. Know what's off-limits. When someone invites you into his/her home, they're inviting you into their most personal space. Don't open bathroom drawers, nightstands, or help yourself to the fridge (unless you've been explicitly invited to).
4. Do something nice. I like to treat my hosts to brunch or dinner, or bring treats, like a bottle of wine or cookies. I also try not to inconvenience people too much. If it's a close friend who's happy to pick me up from the airport, I take them up on the offer, but with acquaintances, I try to fend for myself, taking cabs, offering to get out of their hair when they're trying to get ready for work.
5. Follow up with an official thank you. Whether you're a guy or a girl, someone who likes snail mail, or prefers email (or text!), there is no excuse to not thank your host after you've left. For folks who've really gone out of their way, I'll sometimes send a card or small gift.