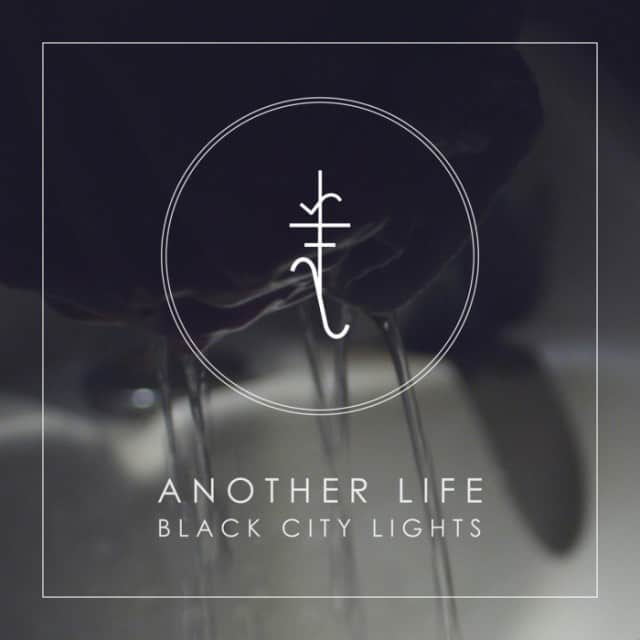 The best record labels are those that curate an innovative roster of the best emerging talent. Put another way, a good label is one in which you know you'll love their newest releases simply based on the quality of their previous output. In a short period of time, the relatively young Brooklyn-based label Stars & Letters have demonstrated that they aspire to become just such a label while compiling an exciting roster including fresh new artists like Misfit Mod, GPSYMTH (whose record is available digitally and via "A Madagascan Sunset Moth set in a glass vial with download code"), We Are Temporary (the project of label founder Mark Roberts), and Black City Lights.
Indeed, we've talked about how much we enjoyed Misfit Mod's album in the past, but recently we've been swooning to the darkly-lit vibes of Wellington, New Zealand-based duo Black City Lights' debut LP. The album, Another Life, is brimming with glistening neon-synths, ghostly electronics, and dark ambiance. On tracks like the stuttering, noir single "Give It Up" producer Calum Robb provides a shimmery, wide-open soundstage to showcase the smoky croon of vocalist Julia Catherine Parr. It's a slick jam and just a taste of the sonic goodness that makes up the solid debut.
What's more, we're very excited to share a free download of the album with our Parings Box subscribers in the now sold out August Pairings Box. We hope you enjoy the surprise! Big thanks to Stars & Letters!
Again, Pairings Box subscribers who signed up in time to receive the sold out August Pairings Box featuring the Bells Atlas 7″ single will receive a free download of the album. Everyone else can buy a copy from iTunes or Bandcamp. If you don't want to miss a Pairings Box, you can still subscribe beginning with the September Pairings Box featuring an exclusive 7″ single featuring Portland's Typhoon.