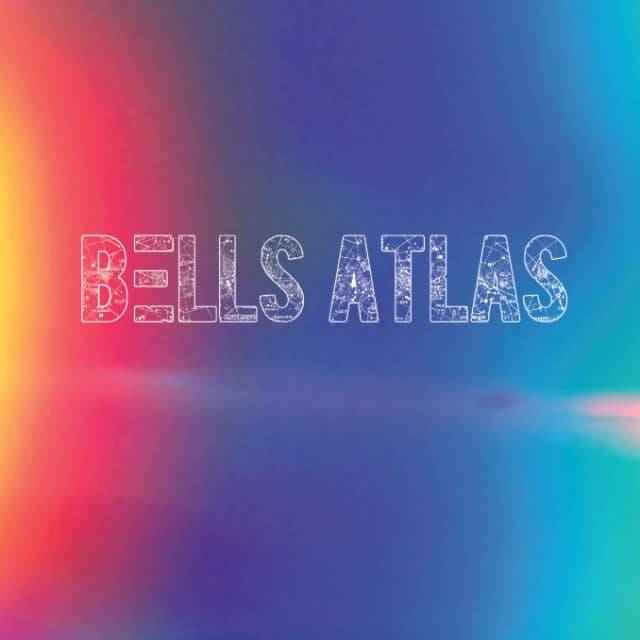 It's always exciting to discover a new band creating innovative and exciting music, but it's even better when you find that awesome discovery in your own backyard (figuratively speaking of course). And, without a doubt, "excited" is the perfect word to describe how I felt when I first heard Bells Atlas. Formed back in 2011 (originally under the name Bells), the Oakland-based four-piece have developed their own brand of truly original music from inspiration pulled from an eclectic range of sources that includes West African highlife, hip-hop, samba, r&b and indie pop. It's safe to say there's no one else doing exactly what they're doing, as they manage to simultaneously evoke both tUnE-yArDs and Erykah Badu thanks to their blend of stuttering, loop-laced rhythms, commanding female lead vocals, and smooth afro-pop grooves. Suffice to say, we're incredibly honored that they agreed to allow us to debut their first-ever physical release.
The single opens with the atmospheric track "Untitled" which washes open with brightly cascading guitar riffs, a sparkling ambiance, and subtle percussive accents. The brief jam clocks in at under a minute and a half, quietly setting the stage for the band's shuffling and meditative groove-based first single "Videostar."
Drummer Geneva Harrison sets the stage on the tune with a clattering stick-flecked rhythm before she's quickly met by vocalist Sandra Lawson-Ndu's initially hushed vocals. The jam builds gradually as Lawson-Ndu's vocals take a smooth, soulful sway and guitarist Derek Barber enters with ringing, thoughtfully restrained guitar riffs alongside violin by guest Hannah Van Loon (TRAILS AND WAYS). Ultimately, though, the tune finds it's equilibrium thanks to a warm bass line courtesy of bassist Doug Stuart and some brightly toned vibraphone to accompany Lawson-Ndu as she sings, "no other game is like this / we're not willing to leave it alone." It's elegant, intelligent, beautifully constructed, and thoroughly engaging.
The b-side features the Oakland quartet's take on one of my all time favorite songs, Radiohead's "Motion Picture Soundtrack." Bells Atlas originally reworked the Kid A closer for the Bay Area quarterly project Undercover Presents. It features a brittle ambiance built from looped vocal snippets, dueling saxophones, and rubbery bass groove. It's the sound of the uneasy calm after the storm. Subtle and heartfelt, it's an incredibly lovely tribute to the original tune.
This month's Pairings Box was sponsored by UGG Australia. We were selected to join a small group of creative influencers as part of UGG Australia's Creative Council. You can read more about that here and watch a little video that UGG Australia's team helped us create.
As always, this is a limited-edition, hand-numbered 45 rpm 7″ vinyl pressing. We've only produced 400 copies on yellow vinyl alongside a special edition of 85 copies on "citrus orange" vinyl for our gold club members. Subscribe to the Pairings Box to make sure you never miss a single. If you like what you hear buy a digital download of Bells Atlas' new self-titled album from Bandcamp.