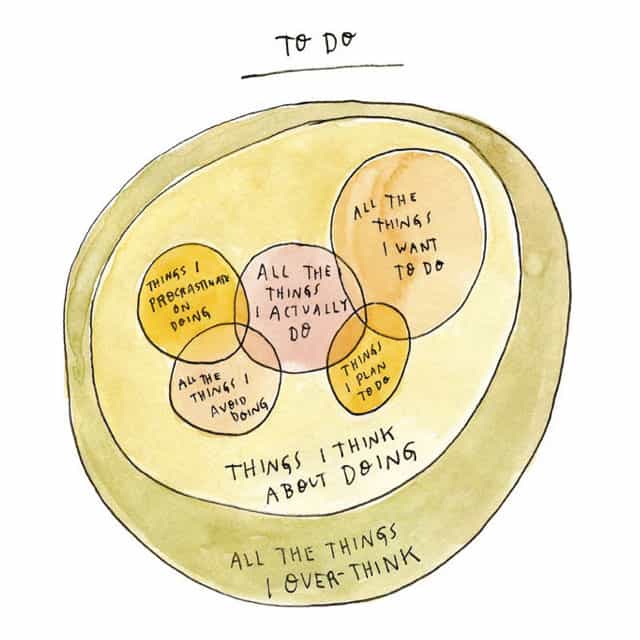 *Images courtesy of Wendy MacNaughton
A few days ago, I had the honor of speaking on a panel at Alt Summit in San Francisco, a conference for bloggers. I was joined on stage by the uber-talented illustrater Wendy MacNaughton, Foodzie founder and 1/2 of The Startup Couple Emily Olson LaFave (our moderator) and Creative Director of Rue Magazine Maia McDonald (who has over 1.8 million followers on Pinterest — holy moly!).
These days, there are so many 'social media experts' out there that I find there's a lot of fatigue around the topic, but I loved the approach Emily took to organizing our panel. She was interested in using our varied experiences as a way to explore what we can gain from various social channels, how to find new ones, how social networks affect our creativity, and what bloggers can do to get on the radar of new social networks early on.
We had a great conversation on stage and I wanted to share a few highlights, for those of you who are bloggers (food, music or otherwise) or just interested in the tremendous proliferation of social networks.
Here's how to avoid social media fatigue, choose your networks wisely, manage your time, and become an early adopter.
This post might be a little 'inside baseball' to some, but I'm hoping it sparks some conversation, even from those who are just watching from the sidelines.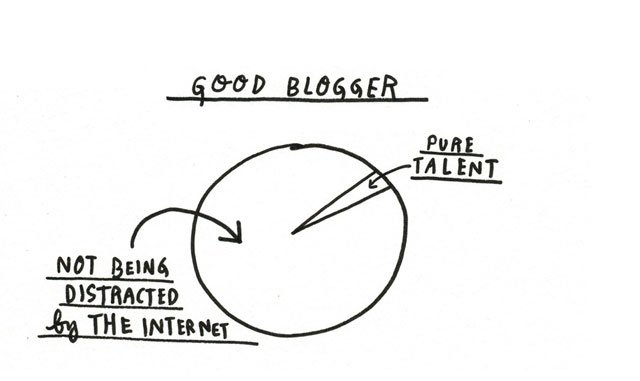 1. Choose which channels are your strongest.
As a creator, you probably gravitate to certain mediums. Focus your energies on social networks that feel natural to you.
2. Give new networks a chance!
There are a million and one social networks out there, and you certainly don't need to be involved in them all. But, if you come across any that pique your interest, give 'em a try! If, after a few weeks, it's just not your thing, there's nothing wrong with stepping away.
3. Understand that social channels are an extension of your brand.
Every social network demands a level of customization and your voice can be tweaked according to the medium, but ultimately, every channel is an extension of your brand — as a person, blog, or business. Just like a media kit or portfolio, think about a few 'brand guidelines' when it comes to social. For Turntable Kitchen, our Instagram is a bit more 'behind-the-scenes' and less formal than some of our other channels. Pinterest, meanwhile, is our way of sharing with you our aesthetic and point-of-view. By the way, here's a great post on creating brand guidelines for your blog from Designlovefest.
4. Create boundaries.
Whether it's turning off notifications on your phone, locking down access to certain pages (there's an app for that!), or just leaving your mobile devices at home once in a while, figure out what you need to spend some time away from social media.
5. Spread the love.
Social media, at its core, is about sharing, connecting, and promoting….each other. If you're constantly only promoting yourself, and not engaging with the community, you're losing a valuable opportunity to use social networks for community building. So share what you love, high-five someone virtually, and always keep it positive.
6. Get in early (or how to be a beta tester).
A lot of bloggers hope to get on the radar of cool up-and-coming companies, but how do you do that? Our advice? Stay on top of publications like TechCrunch, PandoDaily, Mashable, Fast Company, and Netted. I also enjoy following a number of VCs and startup founders on Twitter who often are the first to share cool new services. Know someone who knows someone? Reach out and ask for an intro! Don't know anyone who knows anyone? Know your worth and have confidence in yourself; send an email and let the company know why they should work with you!

7. Understand your creative flow.
For some (like myself) social media helps generate ideas for posts, but for others (like Wendy) it distracts from the creative process. Figure out where you fall on the spectrum, and organize your time accordingly.
8. Facebook? Twitter? Pinterest? Where should I focus my time?

Again, this question is highly subjective but I can share our experience. Facebook is, undeniably, the strongest social network for us in terms of sales. We use it to announce when we're open to new subscribers, have new products in the TK Market, etc. Twitter is great for driving readers who know what they are looking for; they want to read about our latest music find or get a recipe for Saffron Snickerdoodles. They come, and they stay. Pinterest is, undeniably, our strongest traffic driver in no small part thanks to this avocado toast recipe which has been pinned more than any other image on our site. But you know what? People who come to us from Pinterest click away pretty fast, so we know they're not (usually) here for anything other than a quick glance at an image. These types of insights can help you determine how much time you should be spending places.
9. Get thee some synergy.
If you have a lot of social channels, be sure to explore services like Hootesuite, Buffer, and others, which allow you to manage multiple accounts from one place, even on mobile. Larger networks like Facebook also offer infinite opportunities to cross-promote your social networks so you can share what you're pinning, Instagramming, Tweeting, etc. You can even leverage other communication channels, like email, by connecting services like MailChimp to your account so your followers have a one-stop-shop for connecting with you (in case THEY get fatigued).
10.  Step out of your comfort zone to help you explore creative energy.
One of the cool things about social networks these days is that they allow us to create using formats we might not be familiar with. Stepping outside of your creative comfort zone can help you, as a creative person, explore your energies, and give you an opportunity to spread your wings in a way that might not be possible within the constraints of your blog or 'main' social channel. Pick a few channels that are your focus, but allow yourself room to play and grow.
I had so much fun at Alt Summit SF getting to know these (and many other) talented ladies. I'd love to hear your thoughts on this topic!